What is the easiest way to sign a document?
It's when you no longer need to upload and convert a scanned copy of your handwritten signature into a transparent PNG image. Just draw your signature using your mouse, stylus pen, touchpad, or finger. If you know how to draw a signature online, you can sign documents faster and spare yourself the hassle of printing forms and agreements on paper.
In this post, you will learn how to draw electronic signatures online using a free signature generator on your phone, tablet, or computer.
Table of Contents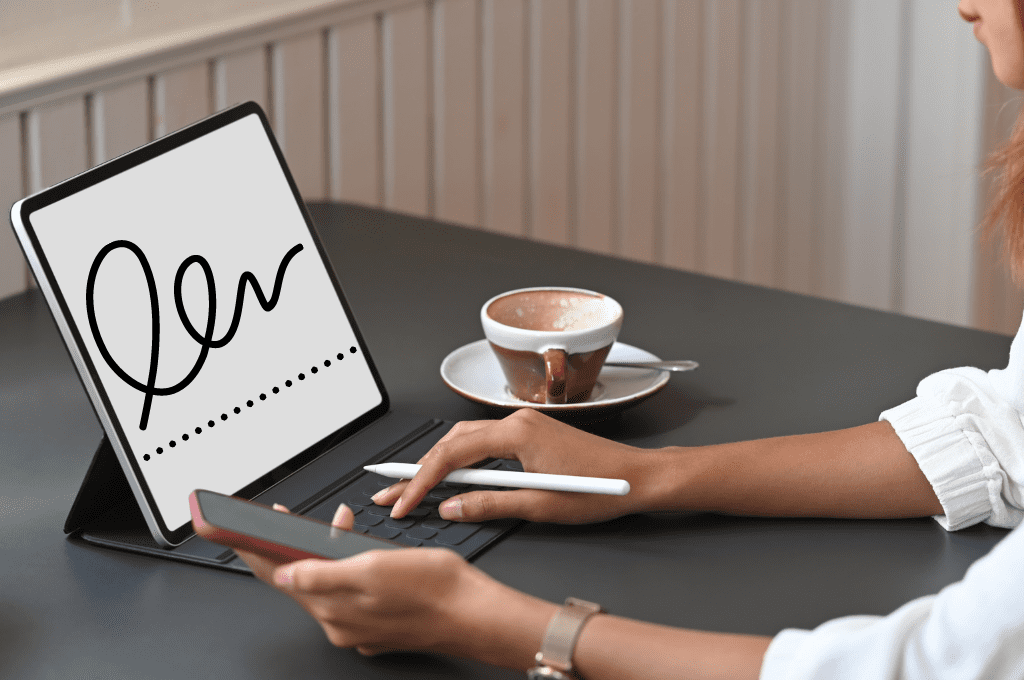 One of the easiest ways to create an electronic signature is to draw it using a mouse or finger. By creating a signature online, you can eliminate the need to sign documents on paper. It can also help streamline your workflow, allowing you to expedite your document signing process so you can fill out forms and close deals without any delay or interruption.
What Is an Electronic Signature?
An electronic signature is a virtual representation of your identity. It signifies your knowledge, consent, and approval of a particular transaction or agreement. You can also use it to authenticate or validate a piece of document. Moreover, a legally binding electronic signature enables you to practice and protect your rights as a citizen. It also plays a crucial role in enforcing legal obligations and financial liabilities, such as loans and mortgages.
Among the many benefits of using an electronic signature are as follows:
Hassle-free and convenient 

Faster document transactions

Secure and accessible

Helps in maintaining regulatory compliance

Reduces the risk of forgeries and signature fraud
See also: Factors That Make Electronic Signatures Legally Binding
How to Draw Electronic Signatures Online without Using Any App or Software?
You won't need any particular tool or equipment to draw an electronic signature. If you don't have a mouse or stylus pen, you can always use your finger. It also won't matter whether you're using a touchscreen or not. This method will work regardless of the type of device you're using. You can draw electronic signatures on your phone, tablet, PC, or laptop. You also won't need to download any software or app. 
Below are the steps on how to draw an electronic signature online:
Open your web browser

 and go to 

Fill's website

. Create a new user account.

Log in

 to your online dashboard and then go to settings by clicking the 

gear icon

.

Under settings, go to 

My Signatures

. Click the button for 

+ New Signature

.

Click the 

Draw

 tab and then select your desired pen tip or style.

Draw your electronic signature on the blank canvas. 

Click 

Save

 to finish your work.
Once saved, the signature you've drawn will automatically appear on your list of signatures. Every time you sign a document, all you need to do is insert your signature and then resize it if needed.
How to Draw or Create an Electronic Signature on Your Desktop?
To draw electronic signatures on a desktop, you can follow the steps listed above or download Fill's desktop app for Mac. After installing the app on your Mac, launch it then you're all set to draw an electronic signature while signing and annotating PDF documents on the go. You can also use the Fill app to import local files and sign documents without printing them on paper.
How to Draw Electronic Signatures on Your Tablet or Phone?
If you want to draw electronic signatures on your phone or tablet, you'll need an e-signature app like Fill for iOS and Android. Another option would be to use your mobile browser then follow the steps listed below:
On your mobile browser's 

address bar

, type mysignature.io/draw-signature-online and press 

enter

.

Tap "

Create a handwritten signature"

 and select your desired brush color and brush type. Start drawing your signature on the blank canvas. 

Select 

Download PNG

 to download and save the signature to your device. 
Once downloaded, you're free to add your electronic signature to any document that you wish to sign.
How to Draw an Electronic Signature for Free?
If you're looking for options to draw electronic signatures for free, you can check out the following electronic signature solutions:
Fill
Fill offers a free plan for occasional signers. When you sign up for a free account, you also get access to its feature for drawing signatures. With Fill, you can create and save multiple signatures. Every signature you create is legally binding. Plus, you can choose whether to insert it into any document via free-form or guided signing.
Learn more about Fill's unique eSignature maker »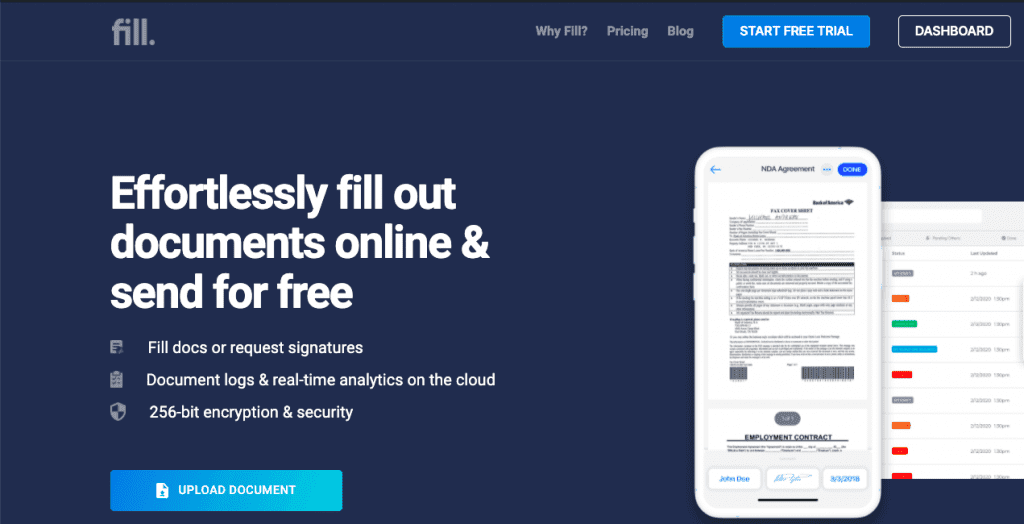 SignWell
SignWell is a free online signature maker that you can use to draw electronic signatures using your mouse, touchpad, or tablet. With this app, you can set a transparent background for your signature. You may then choose to download your signature as a PNG file.
Signature Generator
With CocoSign's Signature Generator, you get more options for pen colors. On top of this, you also get to save and download your customized signature for free at no hidden cost. You may then use your downloaded signature to sign documents in Word.
Final Thoughts
By carefully following the steps listed above, you'll be able to draw electronic signatures and sign documents quickly. There's no need to waste your time doing unnecessary tasks such as scanning and uploading your handwritten signature. It'll also simplify the way you process and complete your online transactions. You can submit your applications faster and approve urgent requests by drawing your signature on the approval form.
Are you looking for a secure and cost-efficient way to sign documents online? Fill is a leading electronic signature solution with a user-friendly and intuitive platform. Explore your options and see how our cloud-based solution can help boost your productivity level by streamlining your workflows. Click here to learn more.