A lot of people dread doing sales pitches, more so writing SaaS sales proposals. But it's part of the job that ensures the company succeeds.
If you're one of the many people who feel the same way about this proposal, know that you're not alone. Creating a SaaS proposal for a potential client can be difficult. But if you do it well, you can close the deal. 
This is what we hope to achieve in this article. By knowing how to create the proposal, you can reduce the guesswork and actually start pitching to clients. 

Drafting SaaS Sales Proposal: How to Do It Properly
Here are some of the steps to writing a proposal:
1. Get to know your client
It's a good practice to have a client discovery phase before you start drafting the proposal. During this stage, you can get to know the client and learn what his pain points are. Once you know these, you can start coming up with solutions that will help him with his SaaS needs.
Some of the things you can ask during this stage include the following:
What problem is your prospective client trying to solve? Get to know what made the client reach out to you in the first place.
Do they have options other than your product? Knowing what your competitors are offering can help you highlight your SaaS solution more.
How much is their budget? Having an idea of the prospective client's budget can help you disqualify solutions that won't fit.
Once you've answered these questions, you can learn how to write a SaaS sales proposal for the client. 
2. Keep your document short
Keep the proposal under two pages if you can. This is because your prospective client is a busy person. He might not have a long attention span. Be direct to the point with your proposal.
3. Use easy-to-understand language
You don't need to get too technical with your proposal. The trick in writing the document is to be simple and clear. Throwing in too much technical jargon won't do you any good. 
Use a Free SaaS Sales Proposal
The discovery phase should give you enough knowledge on how to proceed with your prospective client. This means it's also time for you to get started in writing the proposal. Fortunately, you can use a free proposal template for SaaS sales to help you get started. 

SaaS Sales Proposal
What a Standard SaaS Sales Proposal Includes
Here are the different sections that your proposal needs to include:
1. Cover page
The cover page gives prospective clients a first impression of your business. Since this can make or break your deal, you have to make it count.
This page will contain the proposal name, the client's name, the date, and your name. For a more customized and professional look, you can include your client's logo.
2. About us
The About Us section is where you can properly introduce your company. Talk about your company and when you started.
You can use this to convince a client about the results you can produce. This section will need to include your workflow and current clients. 
3. Problem
The important information in your SaaS sales proposal creation process can be itemized here. After doing a discovery call with a client, you'll be able to identify his problems. 
Using the information he presented, you can give your SaaS product solutions for tailored-fit options.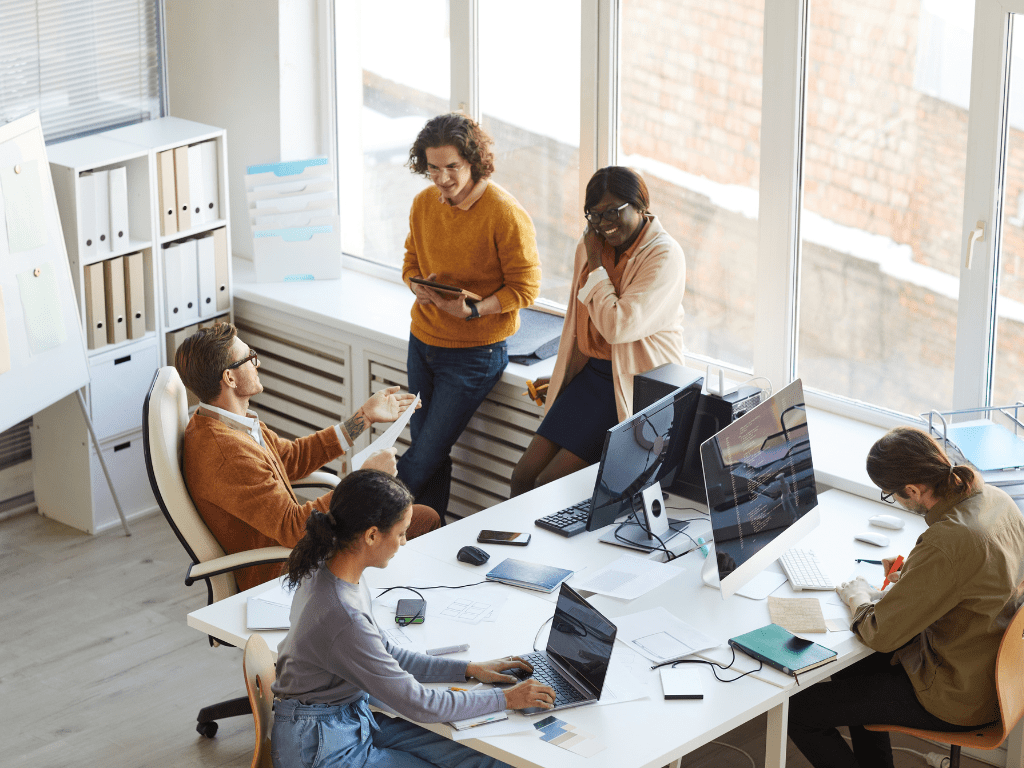 4. Case studies
Give your clients more reasons why they should work with you. If you've worked with big-shot clients, now's your chance to flaunt them. 
In this section of the document, present your customer testimonials and case studies to make a point. 
5. Team members
Let your clients know who will be working with you on the project. Introduce your team by highlighting what they have done for the business. 
Remember to include a professional photo of each team member.
6. Contract
The trick to learning how to draft SaaS sales proposals is to be ready at all times. The document should include a contract that clients can assess right away. A contract will help get everyone on board the SaaS solution you promise to deliver.
Utilizing Fill For Your SaaS Sales Proposal
When you're ready to create your first proposal, you can browse through our template gallery for options. You can get the help you need to write the document without starting from scratch. Sign up for a free account to start writing the document today.