The pace at which work gets done these days is increasing really fast. Things that used to take forever to get done at one point in time take seconds these days. This cannot be more true when it comes to dealing with procedures that involve a large database.
Previously it could have been a mind-numbing experience for individuals to go through each and every formality required in organizational work and it made the process long as well as frustrating for the people involved in the process.
Banking can be considered one of those things which require employees to go through a lot of data on a daily basis. Handling every transaction requires the utmost care from the employees as it deals with one of the key aspects of an individual's life which is finance. The nature of banking work calls for extra attention to each and every detail and the need to bring in a smoother flow in the process is more than ever in today's fast-paced world.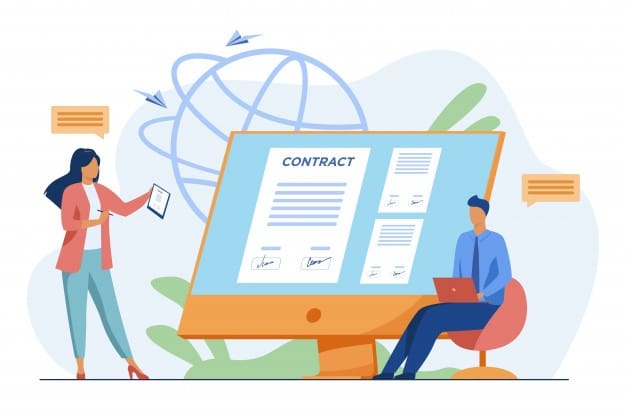 A digital signature is a tool that has been gaining a lot of popularity recently when it comes to organizational work that may be too grand to handle manually by a bunch of employees. It is not feasible to keep increasing the number of employees as it can take a huge toll on the organization's budget and may reduce the scale of profits.
But what exactly is the E-signature? It is the digital alternative for signing and approving documents. When using E-Signatures, one does not require to be physically present in the place of signing and they don't even need to get hold of the paperwork that they are to sign. E-signatures can be done remotely or in-person according to the individual's convenience and they only need an electronic device like a smartphone, tab, laptop, or computer.
And there is more to this. eSignature services like that of fill come with cloud storage for the users. This cloud storage can be used by organizations and banks to store their documents and data and is a more efficient alternative for handling customer data and documents.
This is because documents are stored in an automated organized manner in the cloud which makes it easy to locate documents quickly. Moreover, the documents can be accessed remotely from any place the concerned individual may seem convenient even if it is their home.
Now let us take a deeper look at how things would change if we implement e-signatures into banking.
We all know that banking requires signs on a lot of documents. Each and every sign holds a lot of significance in banking as a sign is written approval of the signer on whatever is written on the document.
That is the reason banks make sure that they have acquired all the necessary approval from the clients as well as its administrative body so it has the necessary authority to deal with their customer's money.
The need to be very sure about taking care of all the necessary approval can thus prove to be a lengthy process due to the vast amount of signatures that need to be made for every important transaction and collecting signatures from the customer as well as all the concerned administrative members can easily turn into an arduous process.
Using e-signatures can significantly reduce the extra effort required in the process of getting all the signatures as the process can be dramatically shortened by adopting this digital alternative. There is no need to move around endlessly throughout the office knocking on the doors of administrative officials every time one needs a document to be approved.
Just send them the document through the cloud storage which they can easily access from any of their devices and get you the necessary approval in a matter of seconds.
The assessment of documents also proves to be an issue sometimes as one needs to go through huge piles of documents to locate the document they are looking for and then go through every page to arrive at a conclusion.
But eSignature cloud storage can easily speed up that process and it also stores every document in a super organized manner which results in an easy experience while scrolling through documents. The cloud service comes with the additional benefit of being able to be accessed remotely from any device convenient for the individual in question and they can easily go through the documents in their own time and place.
E-signatures eliminate the need to hold on to tons of papers to maintain the documentation of an organization. When it comes to the banking sector, paperwork is an enormous part of the system. Thousands of customers submit celestial amounts of documents that have to be kept and maintained and the banks need to ensure that they are stored in a secured way to avoid mishandling and damage.
This does not have to be necessary anymore as e-signature services provide cloud storage to store all the documents required in an organization. This can be of huge help as many unnecessary duties can be eliminated from the employee's daily schedule. This may be very beneficial in terms of productivity.
On top of that, our environment will thank us if we eliminate the need for a ton of paperwork which will be a great service keeping the current times of limited natural resources in mind.
As we can see, implementing e-signatures for banking brings in a lot of positive changes for the bank as well as the customers. When customers will be provided with quick and easy options to go through the processes related to banking, they will generally end up being grateful for the facilities they are being provided. This can give your organization a much-needed boost in terms of its growth. Therefore providing the best possible way to go through the banking process is instrumental in enhancing the banking experience and facilitating growth.