The healthcare industry abides by many traditional practices and rules, even with the availability of technology and tools. No matter how advanced things may get, the signature of a doctor is still necessary for every process, procedure, or authorization.
If you are a doctor, you may have considered using an online signature to help make the process faster. But do you really know how an online signature generator can help you out? Here's what you need to know about using a dr signature generator.
Ensuring the Validity and Security of Your Online Doctor Signature
The healthcare industry now accepts eSignatures on documents. However, these signatures need to comply with a federal law called the Health Insurance Portability and Accountability Act (HIPAA). In doing so, your eSignature complies with the national standards to protect, secure, and keep your patient's information private.
Importance of Doctor's Signatures
A doctor's signature is important in the healthcare field. Your signature represents your approval to providing a health plan to your patients. Without a doctor's signature on a prescription or authorization, the document cannot be processed.
At the same time, you become accountable for your patient's health care plan with your signature. It signifies that you have examined your patient and that you have prescribed the correct medication to help improve his health.
Thankfully, there are now online tools you can use to help you digitize your signature. With an eSignature, you can easily create a prescription even when you're not in your clinic.

6 Benefits of Online Signatures for Doctors
So how does an online signature benefit you, as a doctor? Here are six benefits you get when you make the switch to an eSignature:
Improved Security – Medical institutions are increasing their usage of digital documents. By using an eSignature to sign these documents, you are actually helping reduce paperwork loss, theft, and tampering.
More Accurate – An online signature of a doctor also helps reduce missed information and improves legibility of the document. This is because doctors are notorious for having bad handwriting. By going digital, your eSignature can help make it easier to read your name.
Improved Speed – Using a document management software helps you access vital healthcare documents more easily. You can then affix your signature on the document with just a few clicks instead of having to wait for a physical mail, fax, or a local courier.
Faster Communication – In addition to improved speed, you can quickly send a prescription to your patients, which can be helpful during a pandemic.
More Compliance – The healthcare industry follows strict HIPAA guidelines. Doctors signatures done online are also HIPAA-compliant to ensure upholding privacy and security standards.
Reduces Costs – You also get to minimize the costs involved in printing and mailing documents. All it takes is a simple email and you'll be all set to sign the document wherever you are.
Healthcare Documents You Can Add Electronic Signatures
eSignatures have greatly improved how physicians handle their paperwork and documentation processes. Since a doctor's signature plays a vital role in the healthcare industry, it's important to know where these are used. Here are the different healthcare documents where you can use an eSignature:
Prescriptions
Whenever a patient leaves a doctor's clinic, he is usually given a prescription for his medical condition. The problem is, paper prescriptions can easily be misplaced and forged.
Thankfully, there are now systems in place where a digital prescription can be sent straight to a pharmacy. This way, you can make sure that your patient will get his prescribed medicine.
Health records/chart notes
Whenever a patient visits you for a consult, you will need to have his chart notes or health records open for your review. This document records everything that your patient has reported to you, the procedures or medication done, as well as an overview of his health history. Since chart notes are vital, you will need to sign them every time a consult was done.
Through digital methods, however, these chart notes can easily be approved and shared with an HIPAA-compliant eSignature.
Drug surveillance
Having an electronic record of your patient's prescribed medication will allow you to monitor his subscription history for certain drugs. This also gives drug enforcement agencies access to the information to prevent drug abuse and addiction.
Your eSignature will be needed in such documents to ensure that you have prescribed the correct medication to your patient.
Procedure approval
You will also need to use your eSignature when you are requesting a procedure done for your patient. The eSignature will accompany your request for your patient to undergo a blood test, urine sample collection, or any other procedure.
How To Use A Doctor Signature Generator
If you're planning to digitize your signature for ease of use, the process is generally easy. You will need to use a tool that offers medical doctor signature generation. Thesre are free doctor signature generator tools usually provide the same process for creating an eSignature.
Step 1: Sign a piece of paper and scan it.
Step 2: Upload your signature onto the tool.
Step 3: You can also use a stylus or a mouse to sign on your screen.
Once you've created your eSignature, you can save the file onto your laptop. When you need to use it, you can just upload the image to the document and you'll be good to go.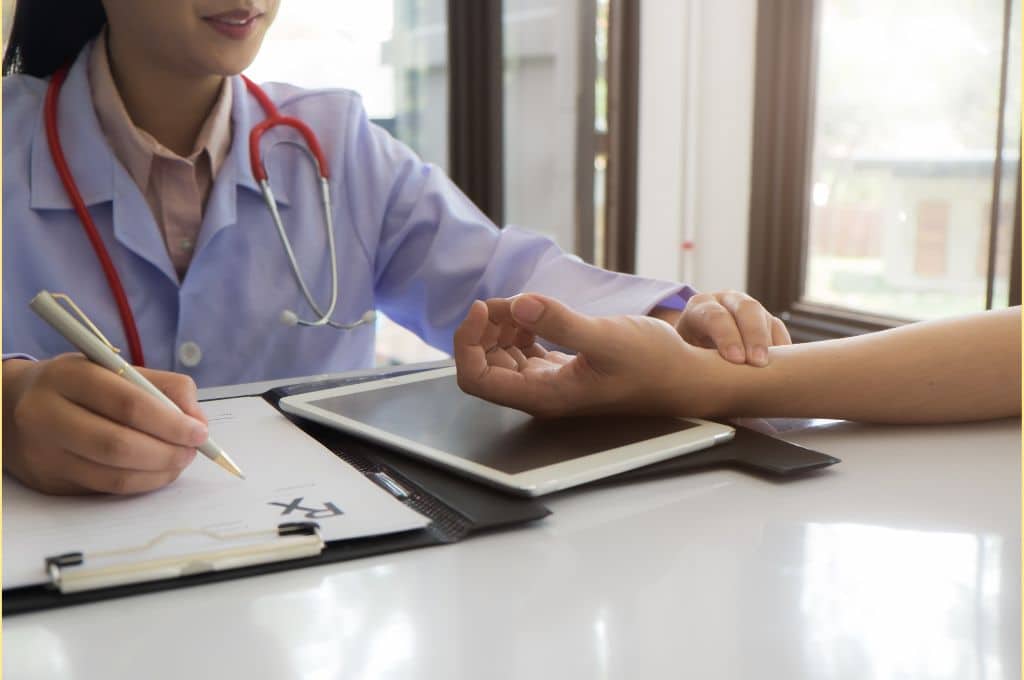 Getting Started with Fill's Doctor Signature Generator
As a doctor, you need to make sure that you are using a secure document management software that will keep your information private, especially your eSignature. Thankfully, Fill offers several features that can help you achieve this goal. A signature generator is just one of the features you get with a Fill account.
Create an account for free to check out the different tools offered by Fill.