Contract tracking keeps stakeholders in the loop. It also helps put them at ease, knowing that they can monitor the status of their agreements at any time. To effectively track contracts, you need to think of a method that would suit your needs and preferences. If you want to learn how effectively track and manage contracts without the tedious manual processes, go ahead and keep reading.
How to Effectively Track, Monitor, and Manage Contracts?
Below are some tips on how to stay in control of your contracts:
Store contracts in a centralized contract database
It's easier to track and manage contracts if they're stored in a centralized database. Rather than sifting through stacks of paper contracts, you can keep them in a cloud-based repository. It will make your work easier, especially when you need to track contracts in large volumes across multiple systems and platforms.
Another advantage of having a cloud-based repository is that you get to save on storage space. There's no need to store contracts in physical cabinets. You can also access them from anywhere, using only your smartphone or computer.
Create a contract tracking spreadsheet
A contract tracking spreadsheet allows you to organize agreements and keep track of important dates and contractual milestones. It also allows you to mark and update contracts based on urgency and importance. You can also store multiple versions of your agreements and have them all listed in the correct order. This way, you can prevent misfilings and confusion. You can also prevent data loss due to unsorted files and folders.
When creating a contract tracking spreadsheet, you can use any secure spreadsheet application like Microsoft Excel or Google Sheets. Do note that using this method does not free you from possible security risks. Your contracts will also be prone to errors and inconsistencies. 
Set alerts and reminders
You can set up automated alerts to keep tabs on contracts with auto-renew and auto-expire settings. You can also send scheduled reminders to assigned signatories to promptly remind them of their deadlines. This way, you can lessen the contract termination rates and increase the number of extensions and renewals.
Go paperless
Paper contracts can cost your business tons of money. Imagine going through multiple revisions and having to print hundreds of pages for different contract versions. Not only will it increase your business expenses, but it will also limit your ability to track and control your documents. By switching to paperless, you can automatically track and approve contracts while streamlining your document workflows.
Use contract tracking (CLM) software
With contract management software, you can manage and track your contracts quickly and easily. There's no need to print and sign your contract copies on paper. You can also maintain compliance while safeguarding your files from possible breaches and data loss.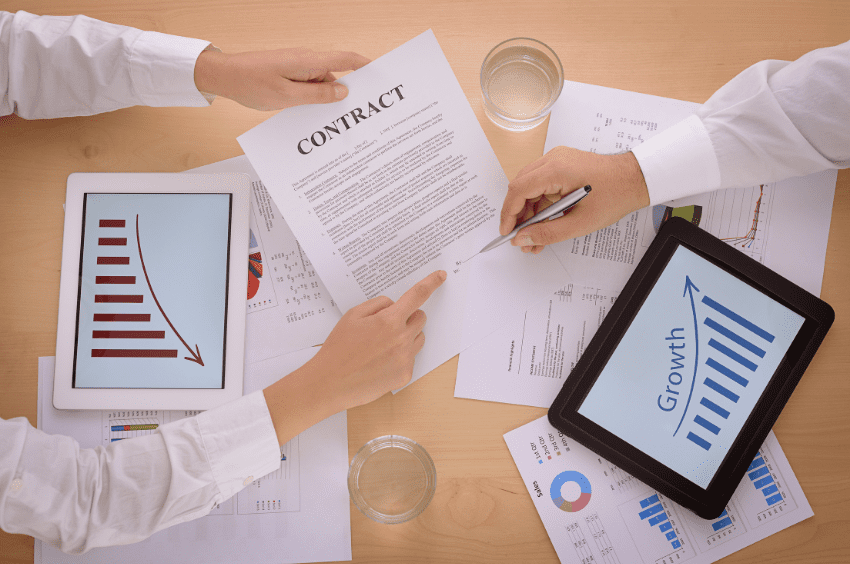 What Is Contract Tracking?
Contract tracking refers to the process by which stakeholders can track, in an orderly and precise manner, the status of each contract and determine its current standing in the contract lifecycle. The process also involves checking for crucial aspects that may affect progress, such as:
discrepancies in contract versions

inconsistencies in contract terms and conditions

typographical errors

the legality of the e-signatures used

compliance adherence

key dates and contractual milestones

post-award tracking and performance monitoring

assessment and risk evaluation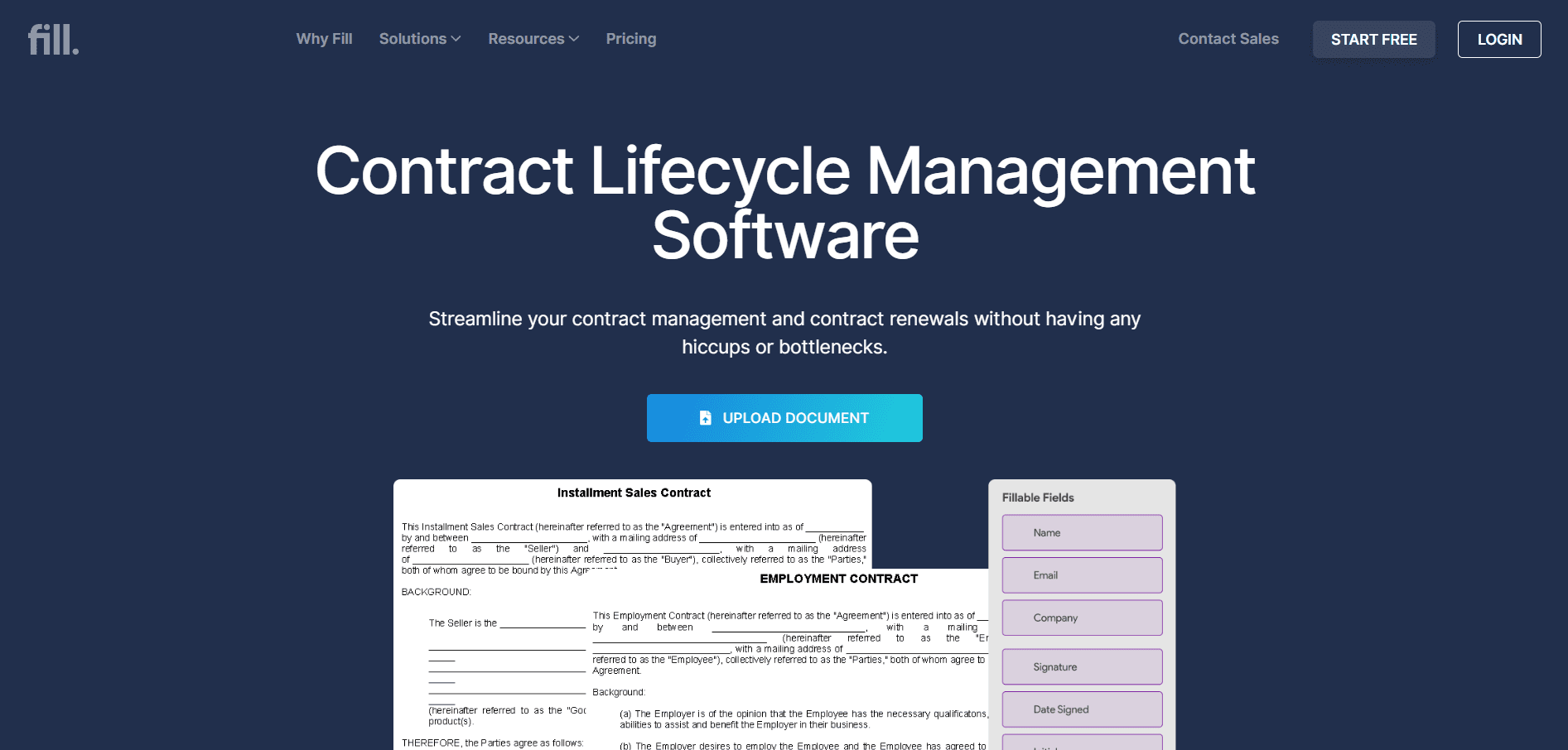 Contract Tracking Made Simple: See How Fill Can Help
While manual contract tracking methods may suffice for businesses that operate on a small scale, it may not be the case for those who regularly manage contracts in large volumes. With Fill, you can simplify your contract tracking process and monitor the performance of contracts using advanced methods. Other than this, Fill also has all the features necessary to track and monitor contracts.
As overwhelming as it sounds, there's no need to go to great lengths to ensure a secure and well-structured contract tracking process. All you need is a dependable contract management solution that can streamline and automate your workflows. With Fill, you're sure to get your money's worth. Start with a free account today, or click here to learn more about our cloud-based CLM solution.