Modern technology has made it possible to manage and sign contracts online. With the right set of tools, you can say goodbye to paper-based solutions and start digitizing your document workflow. Switching to online signing adds value to your organization by streamlining your processes and improving productivity, thereby increasing profitability.
The best part? Learning how to send contracts for online signing is quick and easy. There's no learning curve, and you don't need technical expertise. This article will walk you through the process of requesting signatures online using Fill.
Sending an Online Contract for Signing Using Fill
As many businesses switch to a more digital environment, many companies have come out with software and apps to help with the process. When it comes to document signing, you'll find a long list of providers offering varying services and features.
Fill is one such eSignature platform. With Fill, you do not need to spend a lot of time learning how to send contracts for online signing. Here's how to request eSignatures:
1. Create an own account on Fill. If you already have one, sign in.
2. On the dashboard, click Start Now on the upper right side of your screen.
3. Select Request Signature.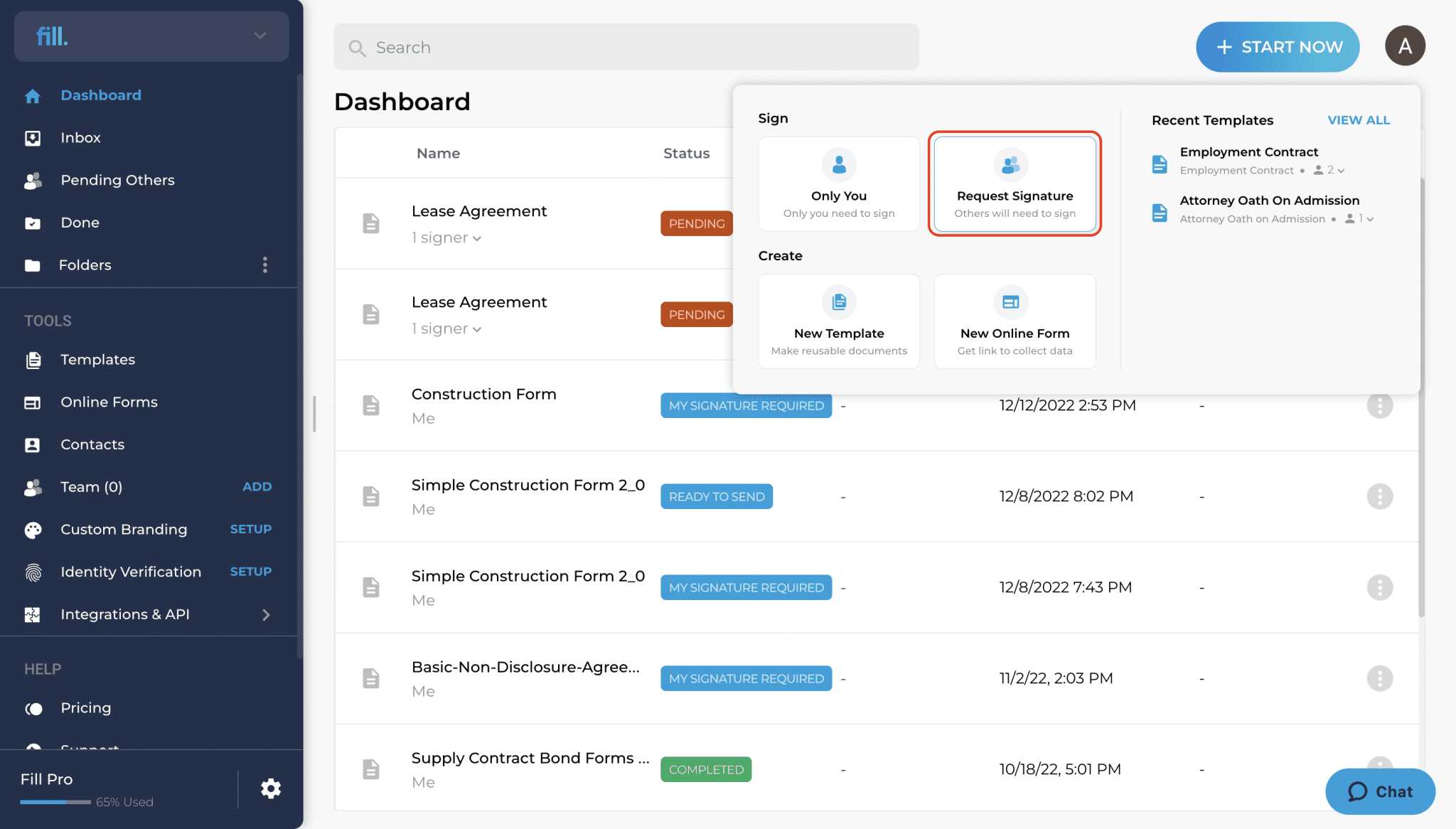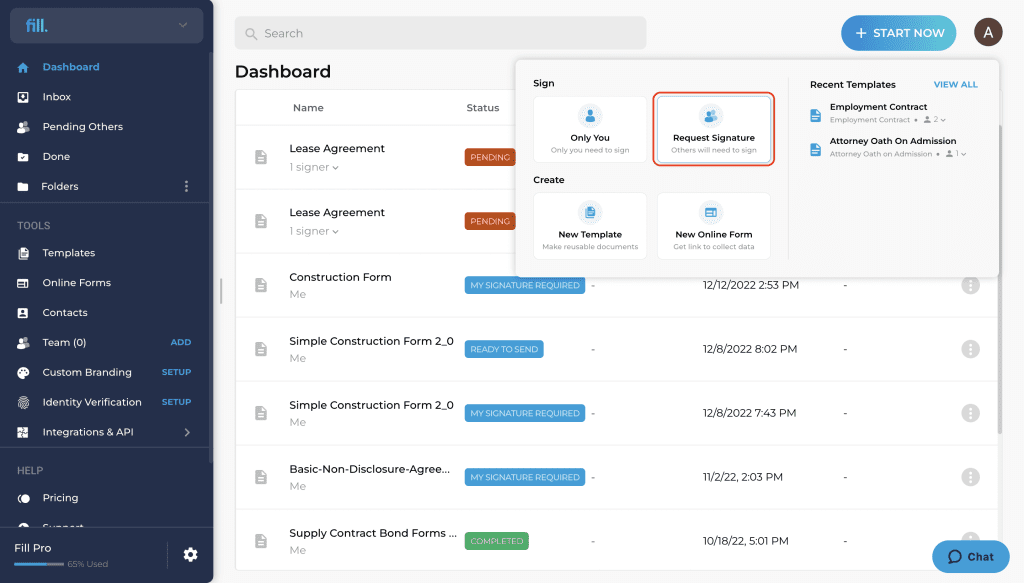 4. Upload your contract. Simply drag and drop the file into the window.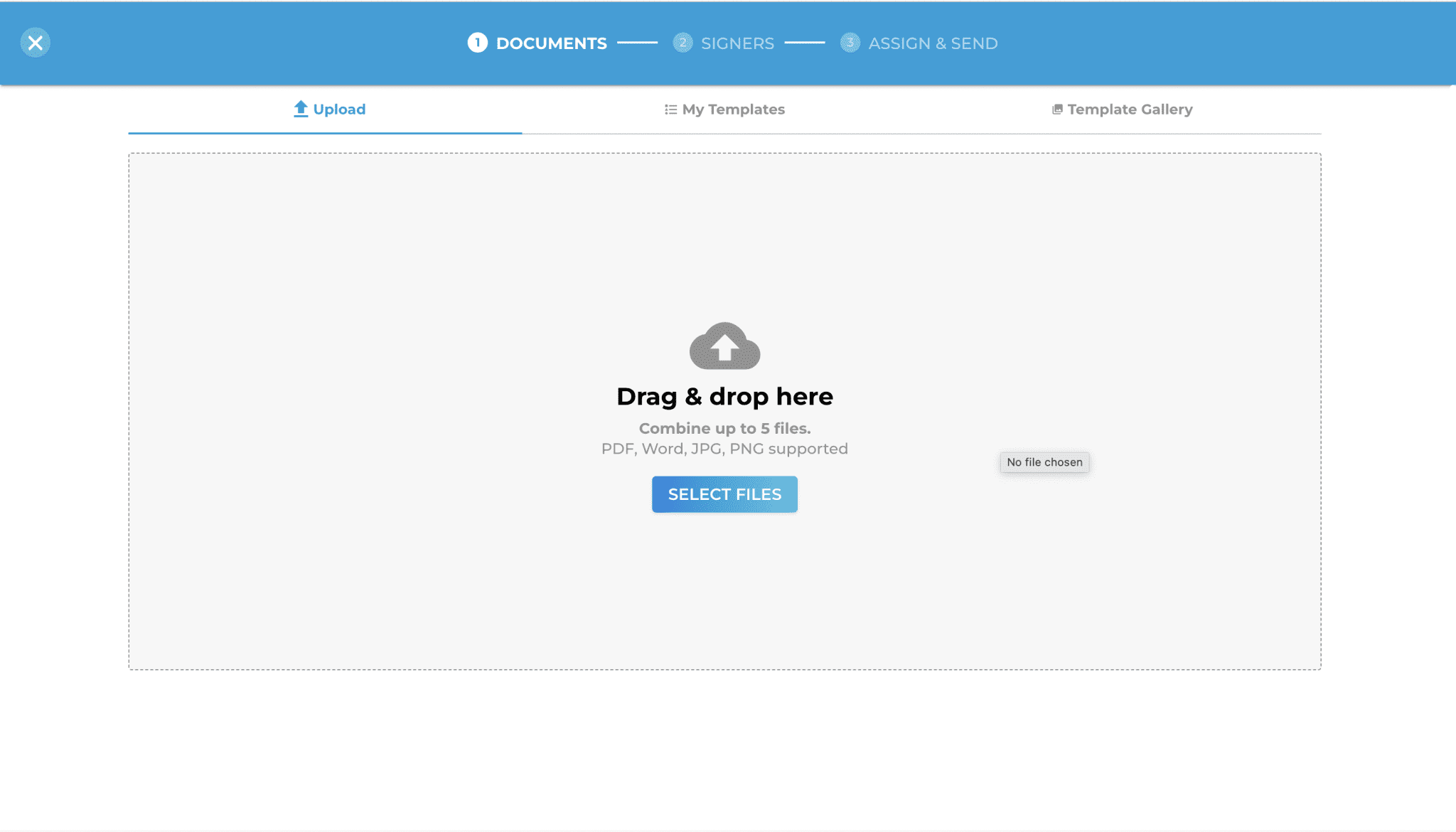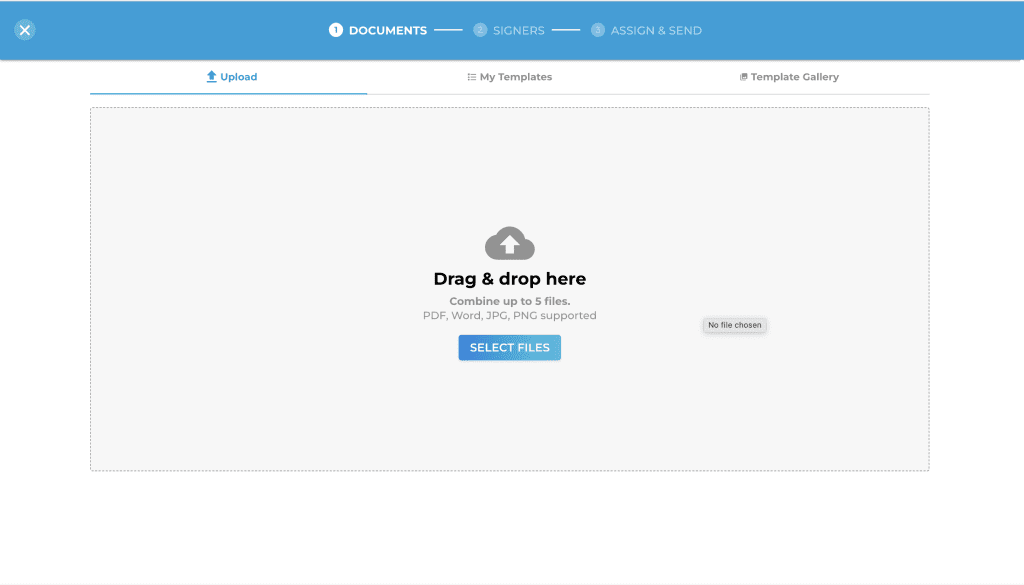 5. Type in the document name, then select the document type.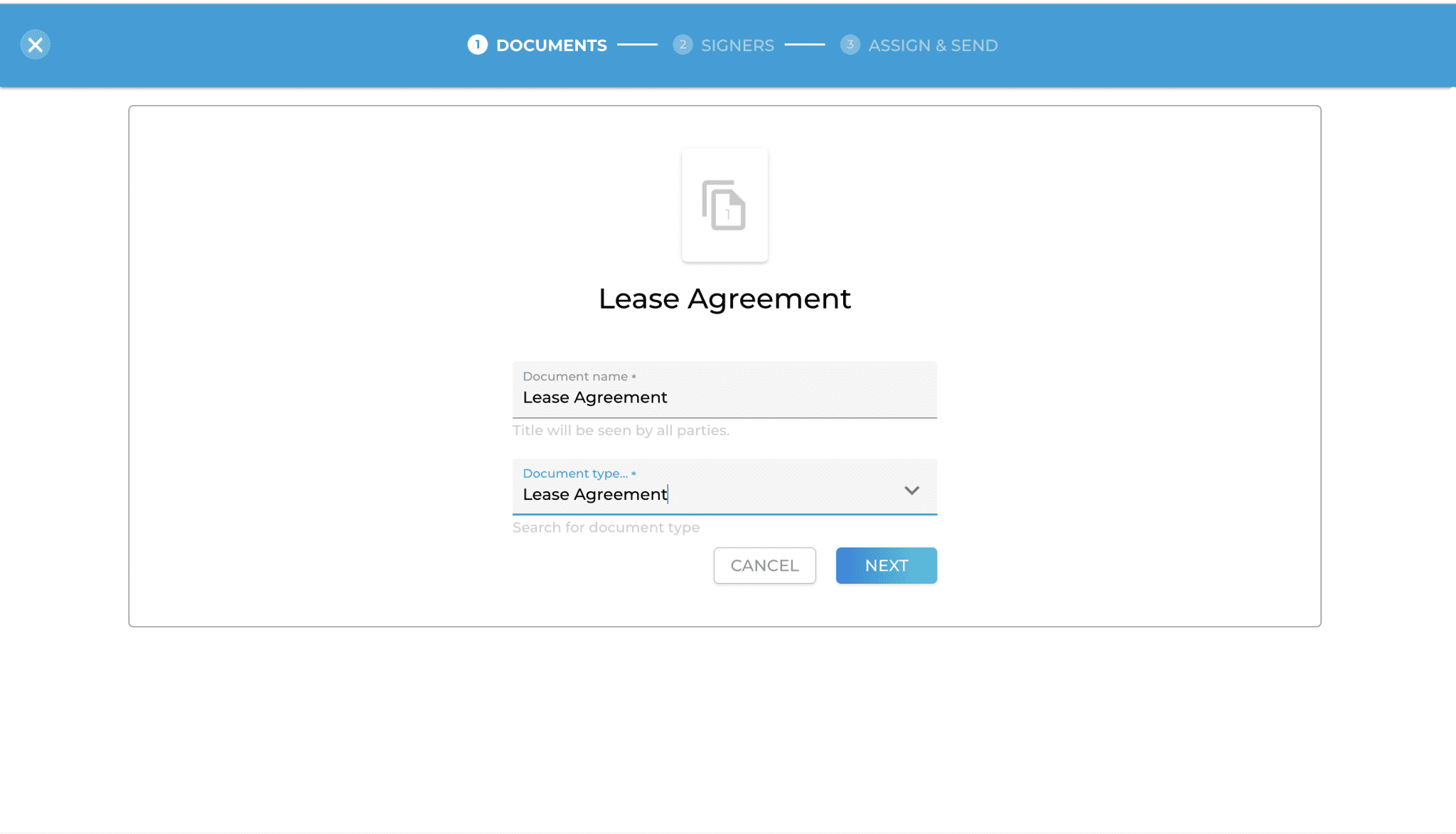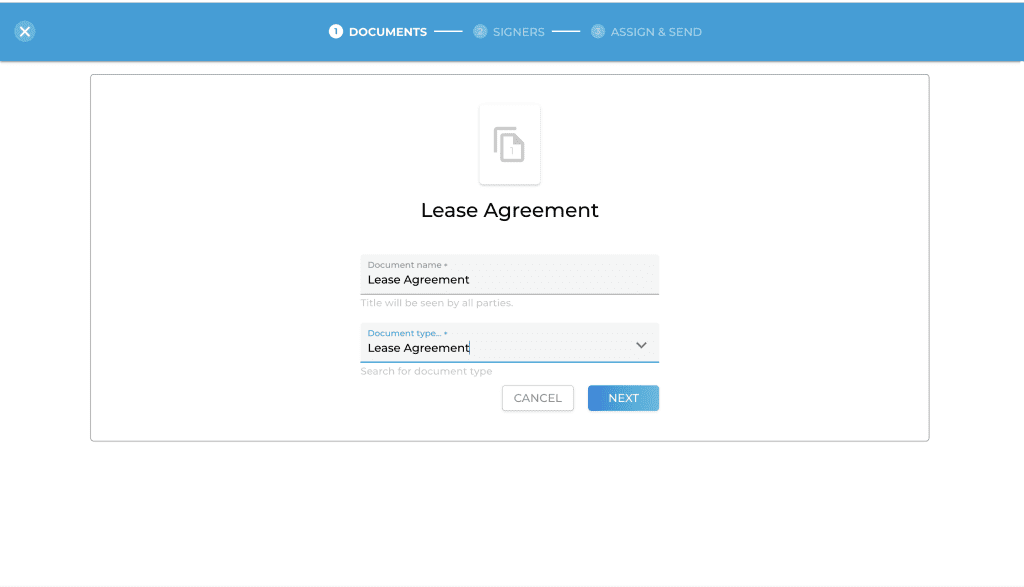 6. Click Next.
7. Input the signer's basic information, including their email address, first name, and last name.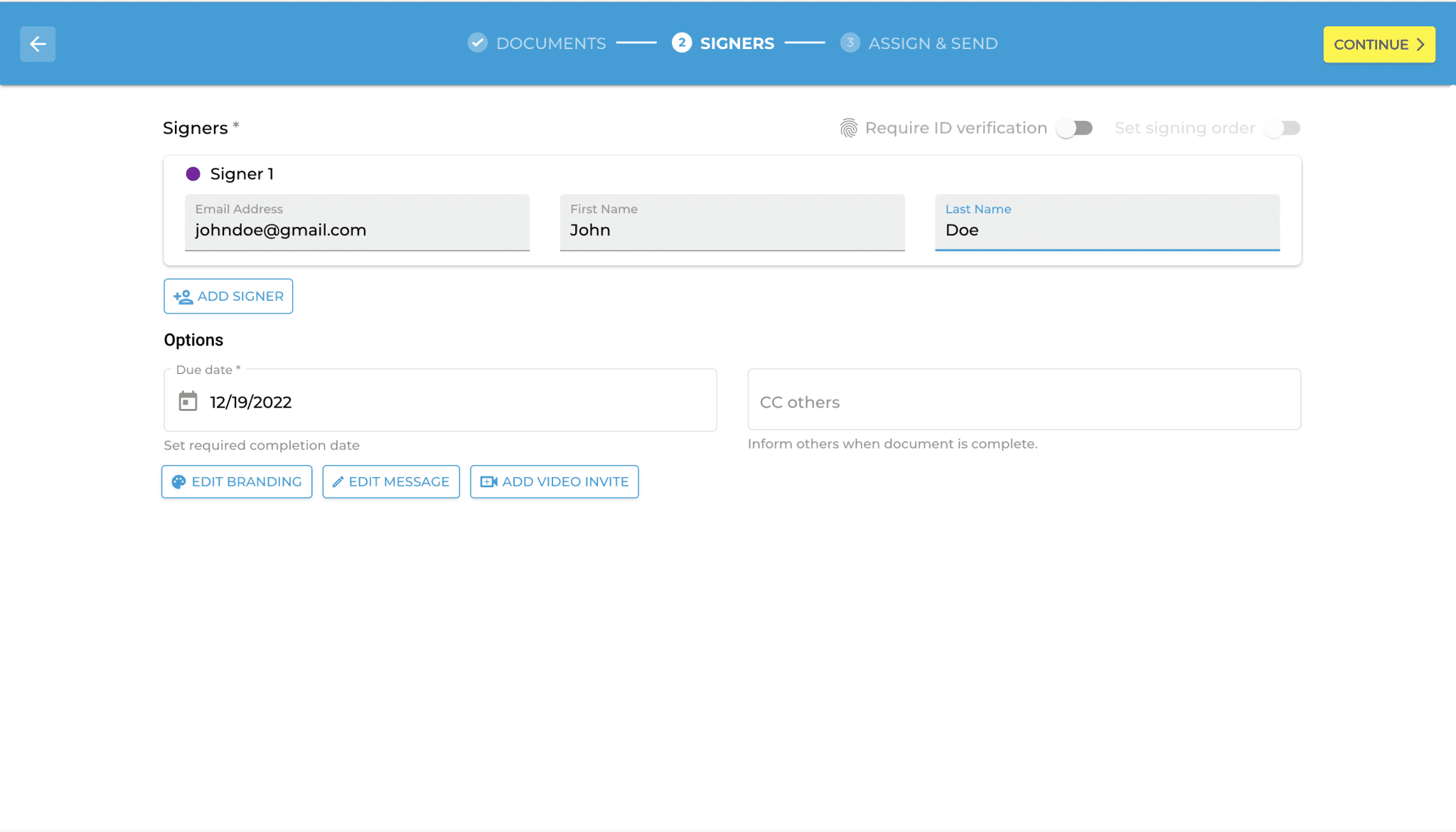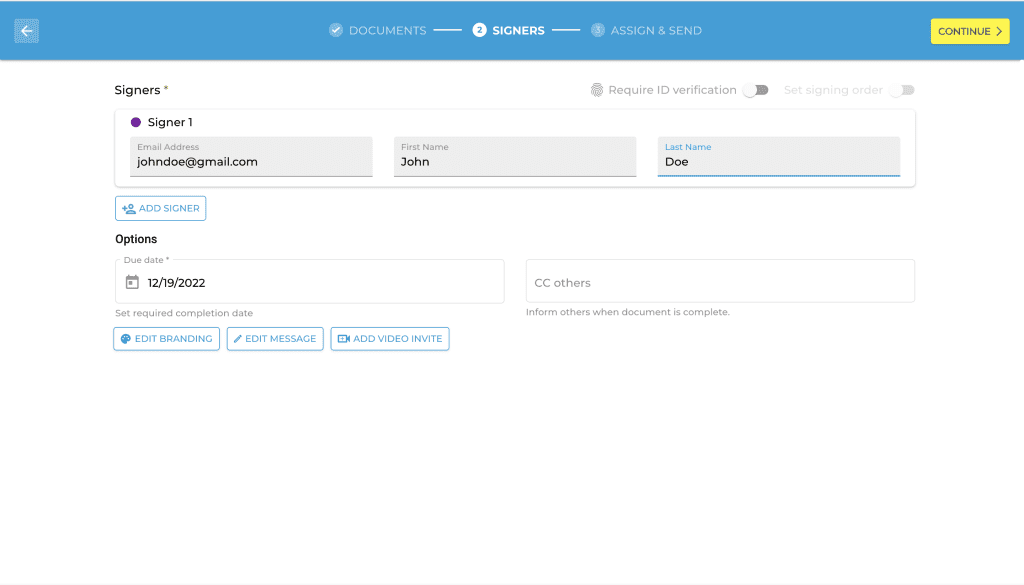 8. To add another signatory, click Add Signer and repeat step 7.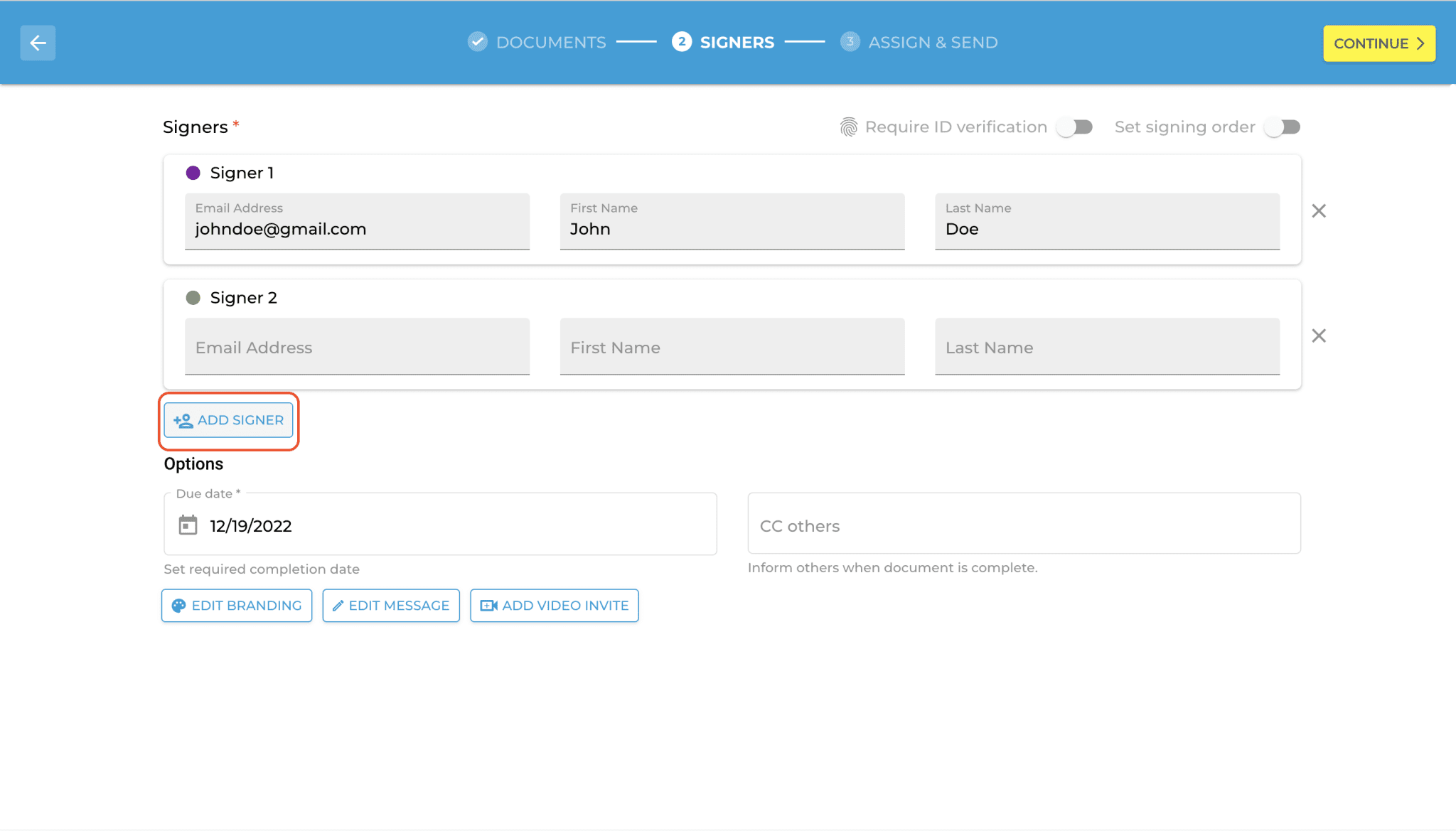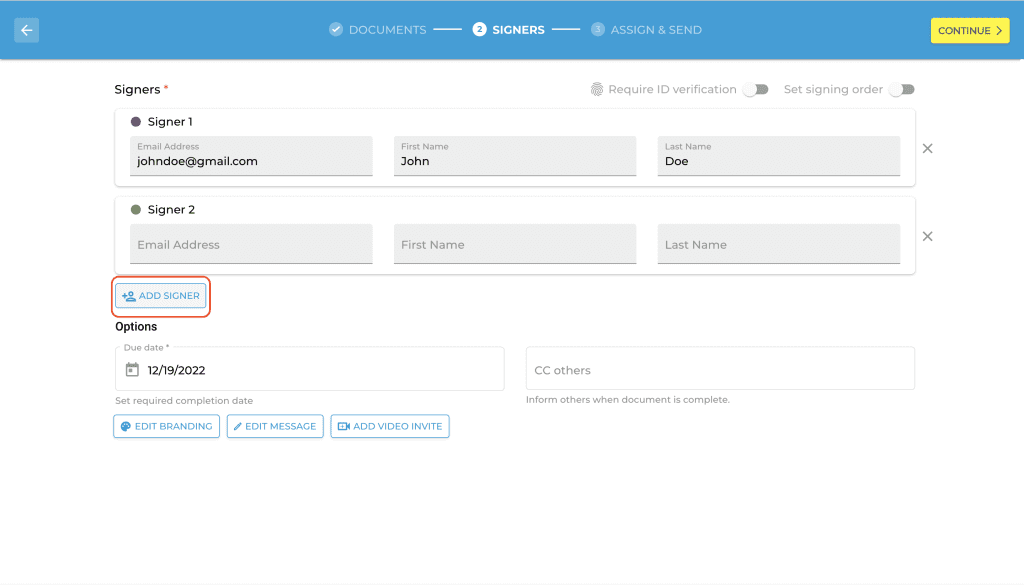 9. Add a due date to ensure prompt signing. You can also customize the message, CC others, and apply custom branding.
10. To prevent forgery or identity theft, enable our signer identity verification feature.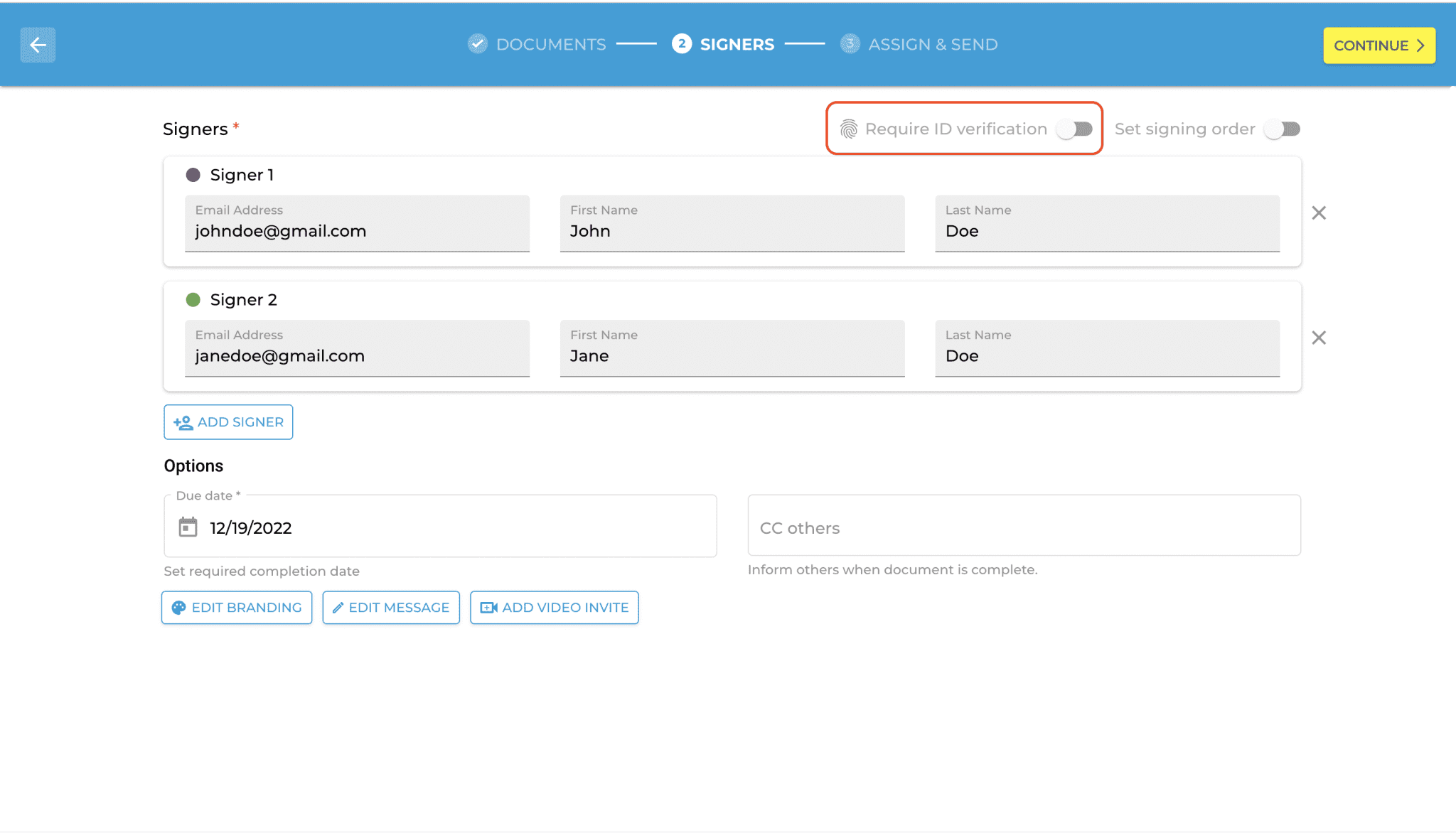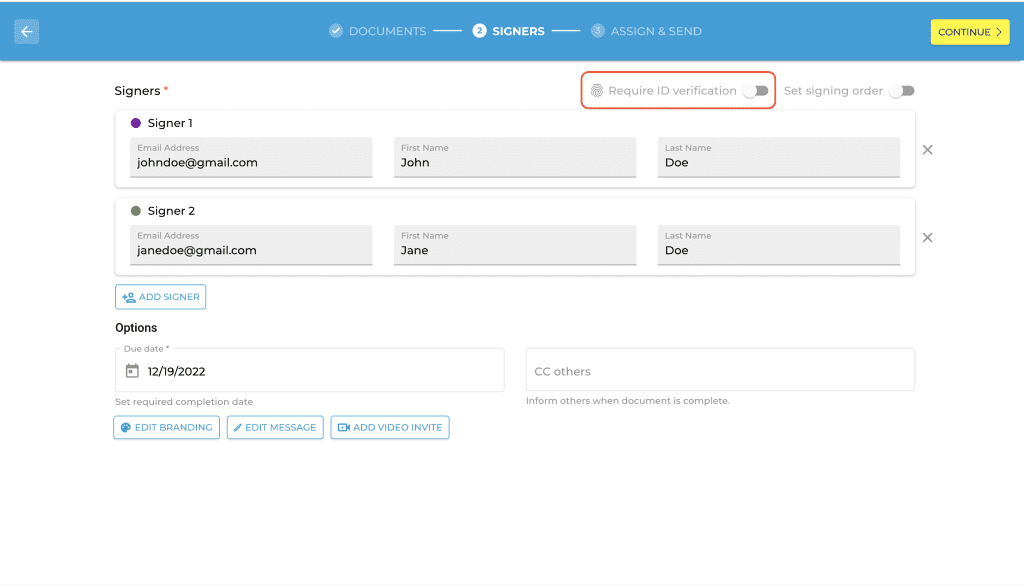 11. Once you're done, click Continue.
12. Drag and drop your preferred fields into the document.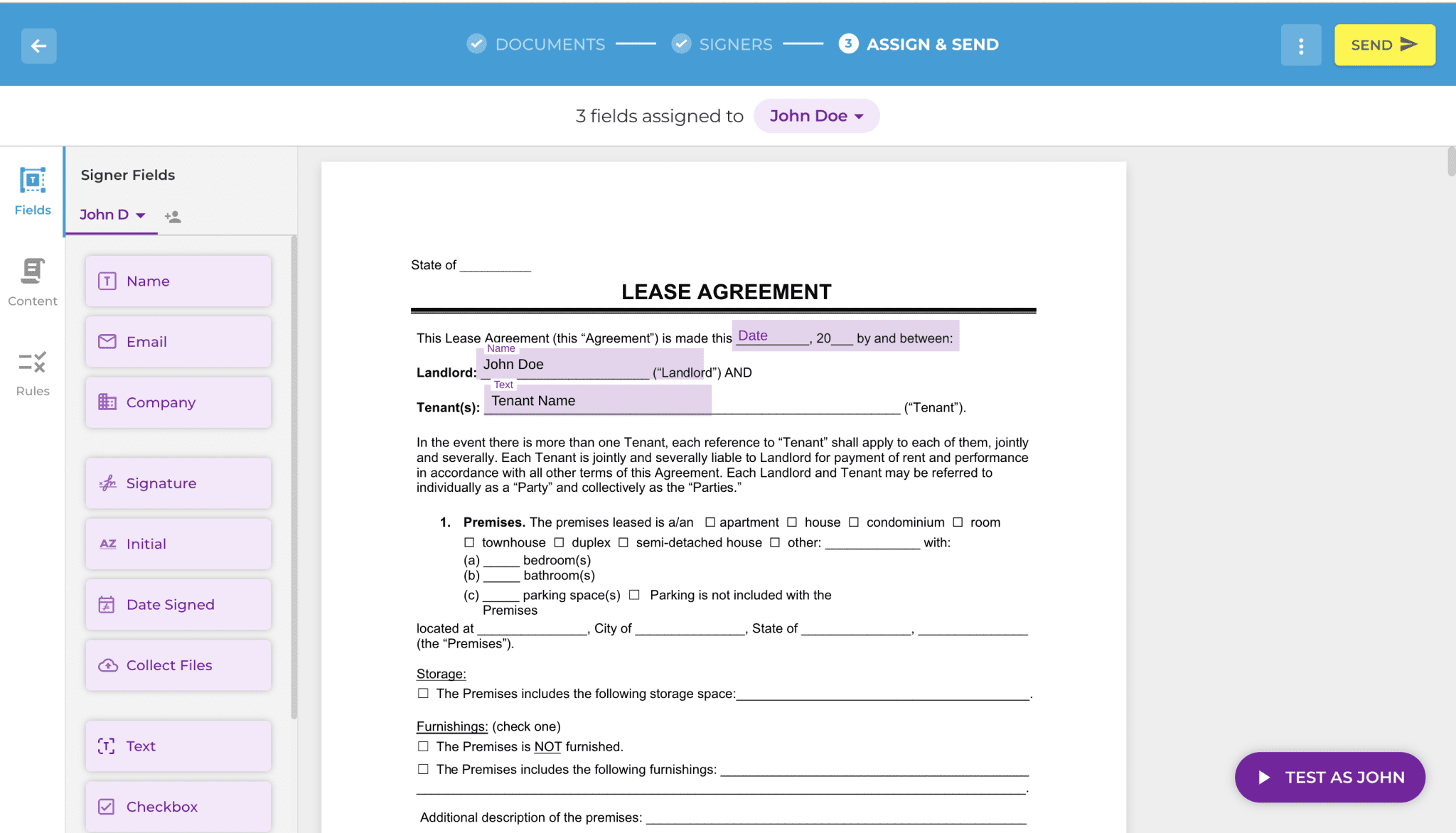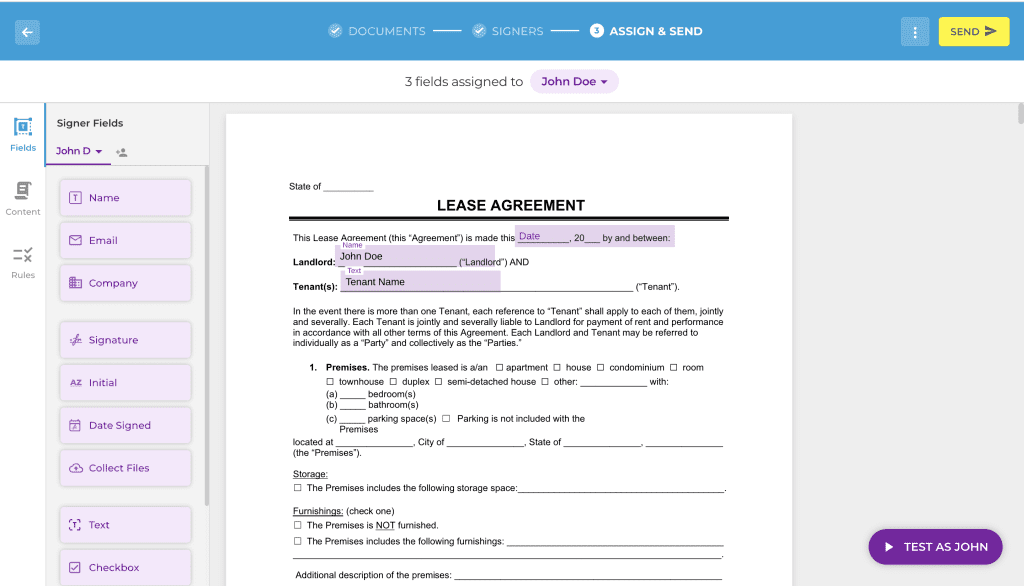 13. Before sending the document to the signer, ensure all the fields are assigned correctly. You can also test the document as the signer.
14. Once it's good to go, click Send.
15. A pop-up window will appear if the document has been sent successfully.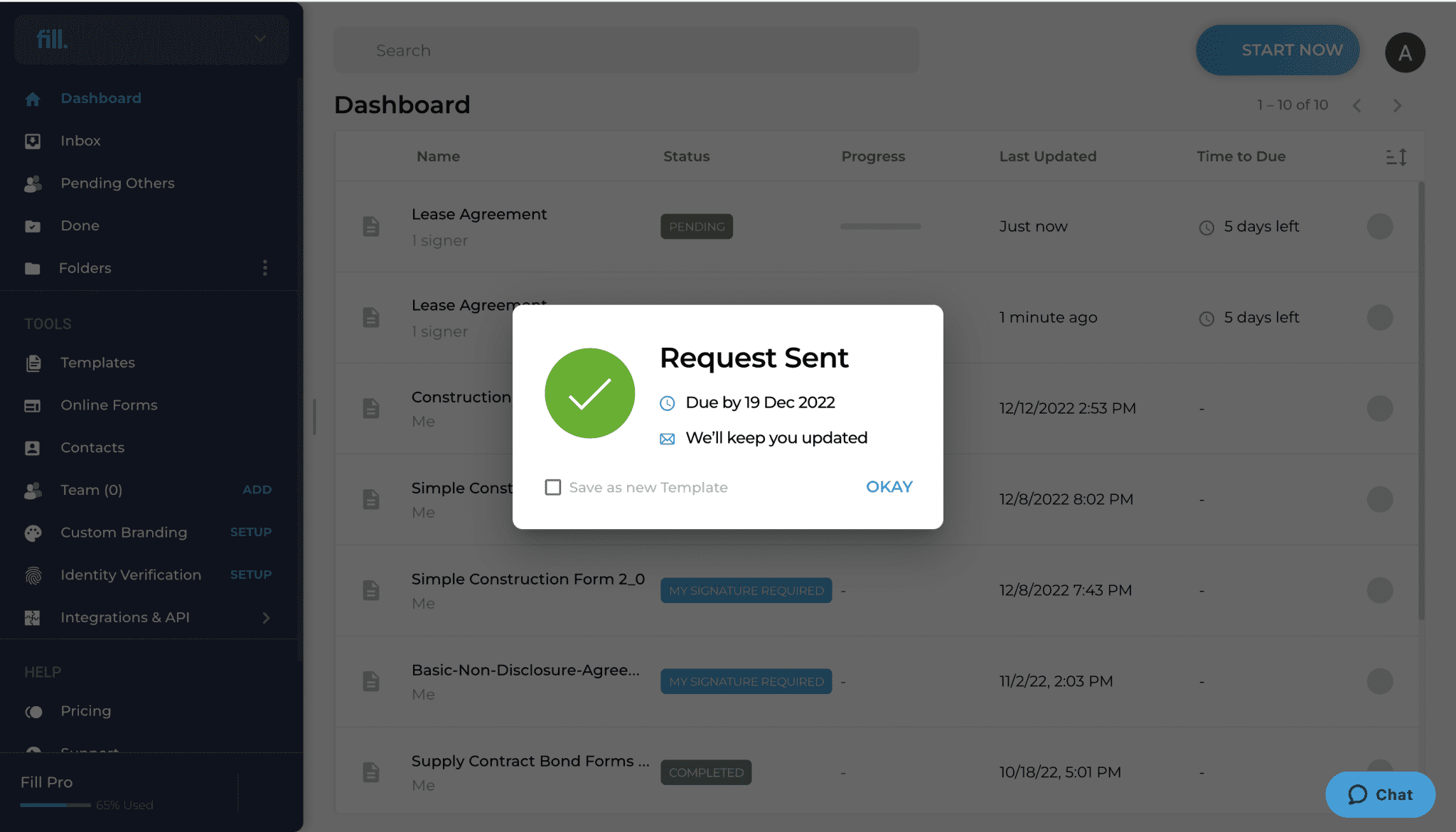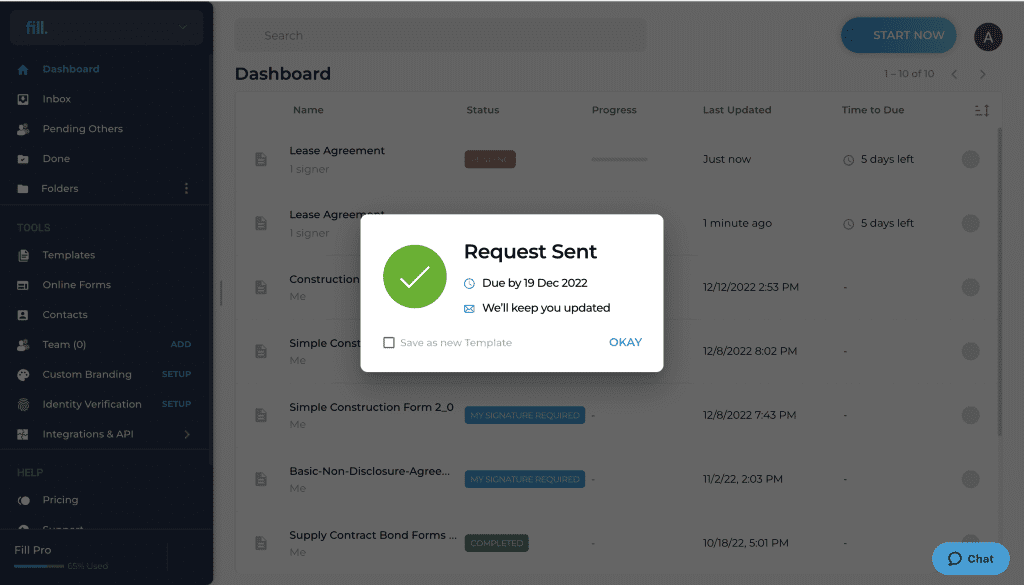 With Fill, it only takes minutes to send contracts for online signing. Plus, you get real-time notifications and access to audit trails to ensure that documents get signed on time.
How to Prepare a Contract for Online Signing
Before we proceed with teaching you how to send contracts for online signing, there are a few preparatory steps that you need to take. Let's go through each of them:
1. Finalize your contract
Go through your document thoroughly before sending it. See to it that there are no typographical errors and all the details (dates, names, remuneration, etc.) are correct. You also need to communicate with the other contracting parties to make sure that the terms, conditions, and obligations indicated are what you have initially agreed upon.
Doing one last check before you send contracts for online signing prevents unnecessary delays and revisions. It ensures a smooth process without the usual back-and-forth involved in paper-based contracts.
2. Confer with your legal team
One of the most critical elements of a contract is its legality. For your agreements to be binding and enforceable, they must meet all the legal requirements of your country or state. To ensure compliance, it's best to consult lawyers before sending out contracts for signing.
Your legal team should be able to provide you with insights if certain clauses are missing or if you're using incorrect language.
3. Choose the right tools
Generally, sending contracts for online signing is quite a straightforward process. However, having a reliable and feature-rich document-signing solution makes a world of difference.
With the right tool, you never have to worry about the security and confidentiality of your documents. For example, Fill uses military-grade encryption to thwart any cyber attacks and tampering.
Top Benefits of Online Contract Signing
For years, businesses of all sizes have relied on a paper-based approach to entering agreements. Why then should you switch to online contract signing? Here are some of the advantages of adopting a more modern solution:
1. Impressive savings
You might not realize it, but signing contracts the old pen-and-paper way can be quite expensive. Not only do you need to pay for the printing services, but you'll also need to cover the cost of courier services.
In contrast, sending contracts for online signing hardly costs you anything. It doesn't require special equipment or reams of paper. All you have to do is pay the monthly subscription fee for the document-signing service.
2. Faster turnaround time
Aside from being able to cut down on your operational expenses, online signing also speeds up the entire process. You do not have to wait days for your documents to be delivered to the signer. When you take the digital route, signatories will be able to receive the contract seconds after you send them online. The signing process is equally as fast.
3. Enhanced security
The thing about signing physical documents is that one can easily lose them during transit. Someone may also try to access your document without proper authorization. This can cause many complications, especially if your contracts contain confidential information.
As mentioned previously, security isn't going to be a problem with online signing. When you use the right tools, you never have to worry about breaches, forgery, and document tampering.
Send Signature Request With Fill
Sending contracts for online signing is fast becoming the norm in today's highly digital environment. If you are still printing out and mailing contracts, it's high time to make the switch to a paperless solution. Fill can help you have a quick and smooth digital transformation.
One thing that makes Fill a truly standout tool for online signing is that it allows you to keep track of the progress of your contract. You'll get real-time notifications once the signer has opened the document and completed it. To ensure that contracts get signed on time, Fill automatically sends your signer reminders via email so they won't forget.
Fill puts great importance on the safety and privacy of your data, which is why we use robust security measures and state-of-the-art encryption technology. Our eSignature solution also complies with federal and international regulations, including HIPAA, GLBA, and GDPR.
So what are you waiting for? Sign up with Fill today.