When it comes to online document management, you need to ensure that you're maintaining the highest standards set for compliance and e signature usage. This way, you can mitigate risks and avoid running into problems that could lead to hefty fines and damages.
Below, you'll find some helpful tips on how to make sure that you're not breaking any of the rules and regulations set for electronic signature compliance and e signature usage.
Table of Contents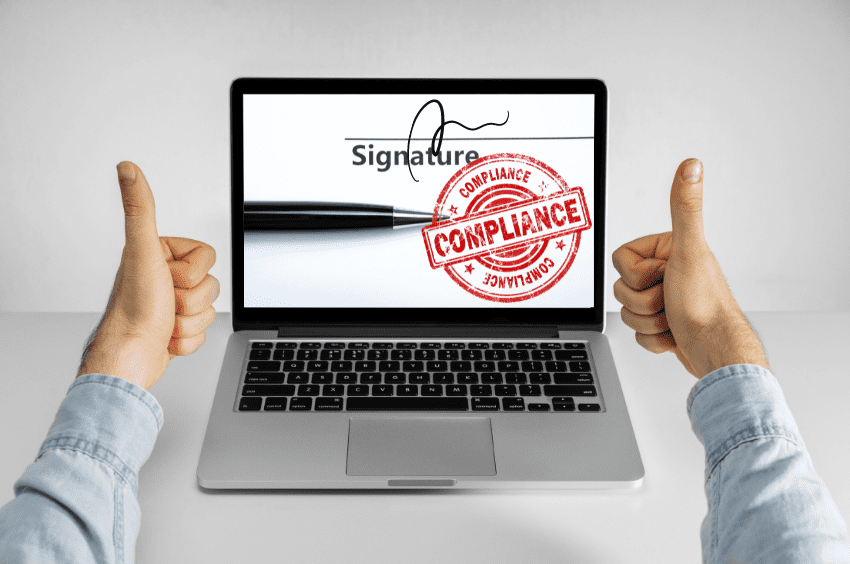 Your e signature represents your name and identity. Thus, it is your responsibility to keep it safe. It's also up to you to ensure that it's legally binding and duly compliant, especially if you're using it to sign contracts and other legal documents. One easy way to know whether your e signature is legally binding is if it meets the compliance requirements for using signatures in electronic records.
Are E Signatures Legally Binding?
Even if you already have a digitized copy of your handwritten signature, it won't be enough to prove that it's legal and valid for electronic document signing. You need to provide a piece of substantial evidence that could confirm your intent to sign. This way, you can ensure that you're not breaking any compliance and e signature rules. It'll also give you the power to enforce contracts and exercise your legal options.
What Is Required for an E Signature to Be Legally Binding?
As a general rule, a legally binding e signature must exhibit the following:
Proof of genuineness or authenticity

The signer's intent or willingness to sign the contract or agreement

Proof to verify the signer's identity
It'll also help if you can provide any record of full disclosure and consent. It's also crucial to keep a detailed audit of each transaction. This way, you'll be able to identify whether the signature has been altered or modified without the signer's knowledge or permission.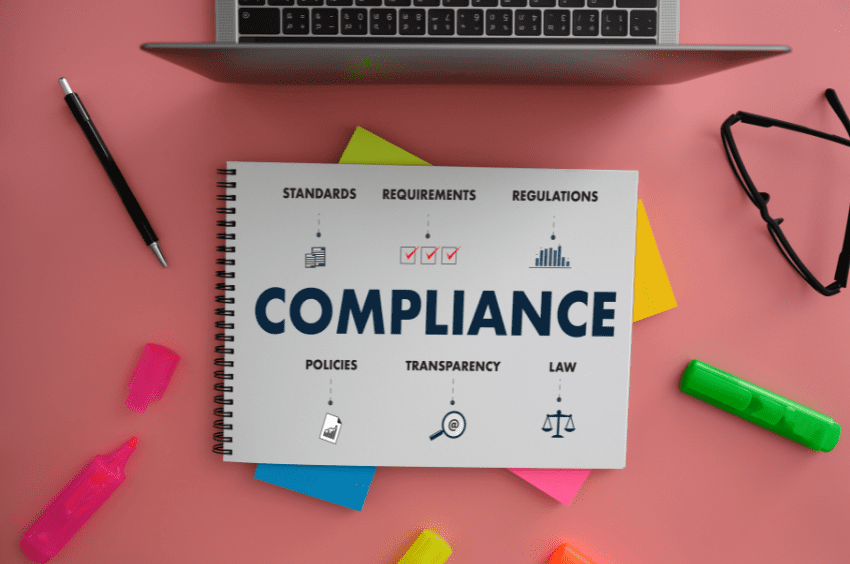 Tips for Maintaining Compliance and E Signature Standards
The following tips can help you maintain the highest standards set for compliance and e signature usage:
1.) Never disclose your private key to anyone — One cardinal rule in online document signing is never to share your private key. If you really want to uphold the standards of compliance and e signature use, you should consider your private key as an extremely valuable piece of data. If someone gets a hold of it, you could potentially face financial losses and damage your reputation.
2.) Choose a strong password for your devices and online accounts — Remember that you're keeping your valuable information online. It's only fitting to secure them using a strong password since it's your first line of defense against unauthorized access. When creating a strong password, avoid including any piece of information that states the obvious.
3.) Link your e signature to your email or any verified account — Linking your signature to your email can help prove your identity. You can show that you are indeed the one who wrote the signature and that you did it by choice. One way to do this is to create and store your signature on a reputable signature maker app like Fill and DocuSign. These apps will require you to validate your account via phone and email. The latter even supports ID verification.
4.) Draw your e signature using your stylus or finger — Drawing your signature makes it more difficult for others to forge it. Plus, it'll be easier to prove that the signature is yours, especially if you have a unique handwriting style.
5.) Keep a secure backup of your documents — Keeping a backup of your documents will come in handy when you need to check for inconsistencies and errors. You can also use it to obtain some missing data when filling out forms.
6.) Automate your document signing process — With the help of document automation, you can minimize errors and get rid of repetitive tasks that aren't beneficial to your productivity and growth. It'll also help cut down your expenses since your staff could finally focus on doing productive tasks instead of wasting their time on menial work.
7.) Use a secure and reliable e signature app — It's crucial to choose an app with features and functionality that can help preserve the integrity of your sensitive records. For this, you have Fill. Our e signature app has everything you need to execute documents online. You can also use our cloud-based app to streamline your document workflows.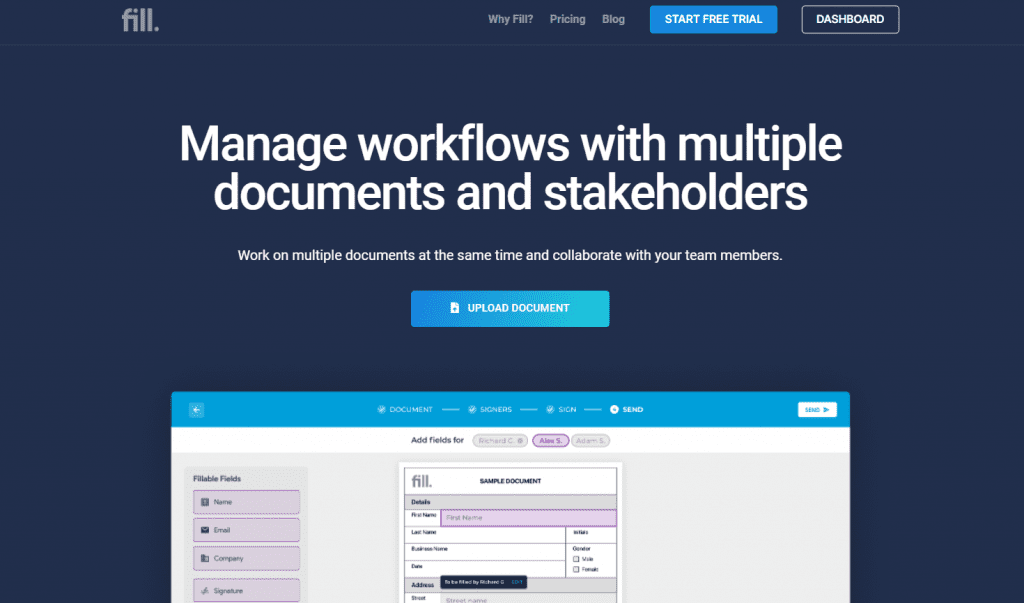 With Fill, you can:
Create or draw a legally binding e signature

Legally sign documents without missing a deadline

Keep track of your signature requests in real-time

Collect data using live forms

Edit and annotate PDFs

Sync your files across multiple devices
Sign up for a Fill account today.
How Can an E Signature Help Your Business Stay Compliant?
By upholding the standards for compliance and e signature usage, you can secure your business transactions and preserve the integrity of your sensitive records. Once you've signed an agreement or contract, it becomes final and uneditable. It'll also bear a unique digital certificate that acts as a seal. If someone tampers with your document, it'll automatically revoke the certificate and invalidate the signature that you wrote.
Final Thoughts
By doing what you can to ensure that you're meeting the standards of compliance and e signature usage, you'll be able to avoid risks and eliminate any possible legal consequences. One good way to enhance your safeguarding measures is to choose a secure and reliable online signature solution. It'll help keep your e signatures and documents safe from malicious users.
With Fill, you can feel at ease knowing that you can access your files securely. Our mobile and cloud-based apps also use military-grade encryption, which helps ensure the safety of your documents while at rest or in transit. Click here to learn more about our secure document signing solution.