PDFs are notoriously difficult to edit, which is crucial for maintaining document integrity. You can share and view documents without worrying about quality loss and formatting inconsistencies. Sending contracts as PDFs also prevents tampering. This is a must if you want to safeguard your data against theft and fraud.
But what if you need to use PDFs to collect data? You cannot expect your respondents to know how to edit PDF files. If this is the case, it's high time to learn how to make a fillable PDF.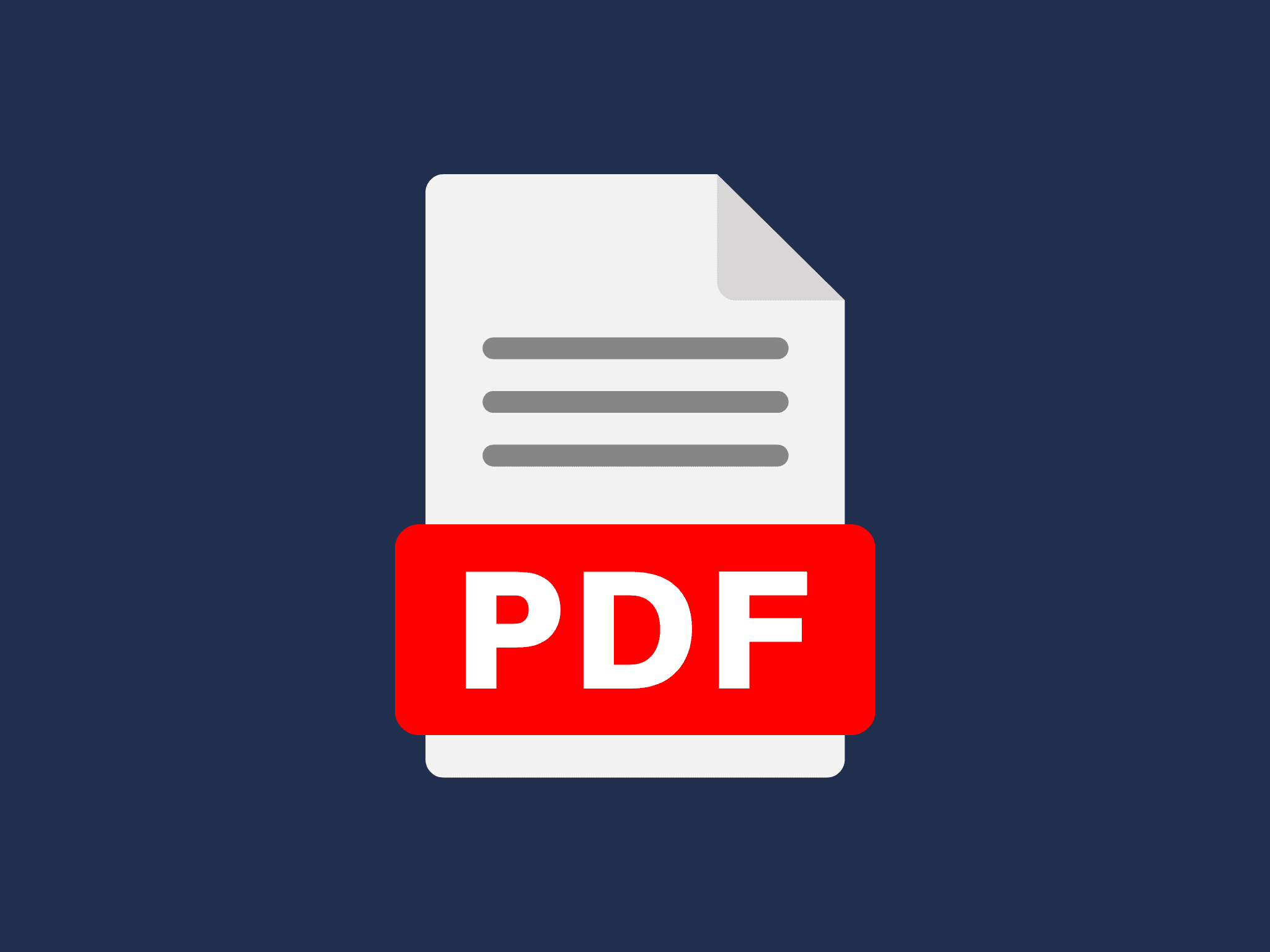 How to Fill Out a PDF Form That Is Not Fillable
Some PDFs are called "flat" forms for a reason. There are no interactive fields that you can click or edit. To write your answers, you need to:
Print the PDF first, then fill out the blank fields using a pen.
Scan the completed document to convert it back into its digital form.
Use optical character recognition (OCR) to extract the answers.
You may also choose to encode the responses manually in a spreadsheet or DOC file.
As you may have observed, this is quite a complicated compress. It also requires extra effort to complete these forms by hand.
Respondents would have to allot enough time to fill out the form on paper. Not only will this cause further delay, but your documents are also prone to errors and physical damage.
With a fillable PDF, you eliminate the need to complete forms by hand. You can also speed up the data collection process by asking respondents to fill out your PDF form online.
Can You Make a PDF Fillable for Free?
Yes, plenty of document management and word processing software offer this functionality. However, don't expect to have full access to advanced features. For one thing, you may have to deal with unsightly watermarks.
If you're using a free tool, you probably can't do the following:
Add a legally binding electronic signature
Access paid features like custom branding
Download the PDF without a watermark
Merge multiple PDFs into one
Upload and send large files
Use OCR to read text from scanned PDFs
So while it's possible to create a fillable PDF without paying anything, do expect a trade-off.
How to Make a Fillable PDF in Word
No. You can only use Microsoft Word to create fillable Word documents. What you can do is convert an existing Word document into a fillable PDF form. However, file conversion is not a built-in feature of MS Word. You would need a separate tool for this.
What happens when you attempt to make your PDFs fillable using Word? Unfortunately, all the configurations you've made will be lost. Once you've exported the document as a PDF, you won't be able to edit or type anything on those supposedly fillable fields. The content control options will only work if you save the document as DOCX or DOC.
You're better off finding a far more reliable alternative.H
How to Make a Fillable PDF Using Fill
That's where Fill comes in. This cross-platform app has all the features you need to make your form-building process seamless and effortless.
Choose from the available options below to get started.
Create a fillable PDF from scratch
Go to app.fillhq.com and log in to your web dashboard. If you don't have an existing account, sign up for free with your email or Google account.
From the main dashboard, go to Tools > Online Forms.
3. Click Create Form. Select New.
4. Enter your desired form name and click Next. By now, the app should show an empty document. You'll see an array of customizable fields and other options on the left of your screen.
5. Drag and drop the field you want into the blank document. You can modify each field and set conditions to match your desired response. Repeat this step until you've added all the sections you want.
6. Add at least one signature field and resize it as needed.
7. Then, choose from the list of options to customize your form design.
8. Click Test as Respondent to preview your signer experience.
9. Click Save if you want to save the form as a draft. Otherwise, click Publish to make your document available to your respondents.
10. Copy the form link and share it via email or a private message.
Add fillable fields to an existing PDF
Do you already have an existing PDF that you wish to convert into a fillable document? Here's what you need to do:
Sign up or log in to app.fillhq.com.
Click Online Forms under Tools. You can see this on the left menu.
Click Create Form > Upload.
Upload your existing PDF file via drag and drop. You can also manually select the file that you wish to upload.
Enter your desired document name, then click Next.
Add the corresponding fillable fields next to each question or item.
Add at least one signature field and resize it as needed.
Preview the changes you made by clicking Test as Respondent.
Click Save or Publish.
Copy the link to your fillable PDF and share it online through chat or email message.
An All-In-One Tool for Boosting Business Productivity
With Fill, you don't need to be a coding expert to create fillable PDFs that can simplify your data collection process. So why waste time on paper-based surveys when you can use digital forms to gather valuable feedback?
That's not all. You can also rely on our user-friendly tool to streamline your document workflows. With Fill, you can:
Sign PDFs on any device or platform
Use ready-made templates to build forms
Send unlimited requests for esignatures
Use bank-grade encryption to protect against cyber threats
Apply custom branding to your email requests and notifications
Monitor form responses in real time using audit logs
Verify a signer's identity using face match and two-factor authentication (2FA).
When it comes to creating documents for business transactions, it is a must to have a solution that you can genuinely rely on. With a tool like Fill, you don't have to worry about how to make a fillable PDF or create a legally valid signature. This amazing app simply does it all.
Try it yourself. Register a free account today to see how it works.