The main difference between Paperform vs Jotform is their focus on different aspects of online form building. Paperform emphasizes visual appeal, design customization, pre-designed templates, and diverse form elements. Jotform prioritizes user-friendliness, templates, and integrations.  
Comparing Paperform vs. Jotform
| | | | | | |
| --- | --- | --- | --- | --- | --- |
|   | User-Friendly Interface | Customizable Branding | Responsive Design | Templates | Workflow Automation |
| Paperform | Yes | Yes | Desktop, Laptop, Tablets, and Smartphones | Visually Appealing | Stripe, PayPal, Square, Braintree |
| Jotform | Yes | Yes | Desktops, Laptops, Tablets, Smartphones, Websites, and Applications | Wider Range | PayPal, Stripe, Square, Authorize.Net, Braintree, CyberSource |
User-Friendly Interface
Paperform stands out for its user-friendly interface, making form creation a breeze. It employs a drag-and-drop interface for adding and arranging form elements effortlessly. You get a real-time preview of your form while designing it. Paperform provides extensive customization options, enabling the personalization of forms with your logo, chosen fonts, and color schemes.
On the other hand, Jotform also offers a user-friendly interface for simplifying the creation of online forms. It employs a drag-and-drop form builder akin to Paperform, enabling easy element manipulation. Although Jotform's customization options may not be as extensive as Paperform's, they still provide a good degree of personalization.
Customizable Branding
Paperform excels in branding with logo integration, custom fonts, in-depth color options, and advanced design control using custom CSS.  Users can seamlessly include logos and enjoy thorough color customization to match their brand identity, enhancing the form's visual appeal. Additionally, advanced users can leverage custom CSS for even more visual styling control.
In contrast, Jotform, while providing custom branding features, might have some limitations in terms of customization options compared to Paperform. Jotform allows users to include logos for consistent brand recognition during form-filling. Users can select from a range of fonts for their form text.
Responsive Design
Alternative to Jotform, Paperform prioritizes user-friendliness and correct display on multiple devices, from desktops to smartphones. It optimizes forms for mobile, ensuring they adapt to smaller screens. Paperform's real-time preview enables form design while visualizing device compatibility, enhancing the mobile user experience during the design phase.
On the other hand, Jotform offers mobile-friendly templates pre-optimized for mobile responsiveness. The real-time preview in Jotform's form builder allows you to design forms while immediately assessing their appearance. Moreover, Jotform allows form embedding in websites and apps, automatically adjusting to host screen size for a consistent cross-device experience.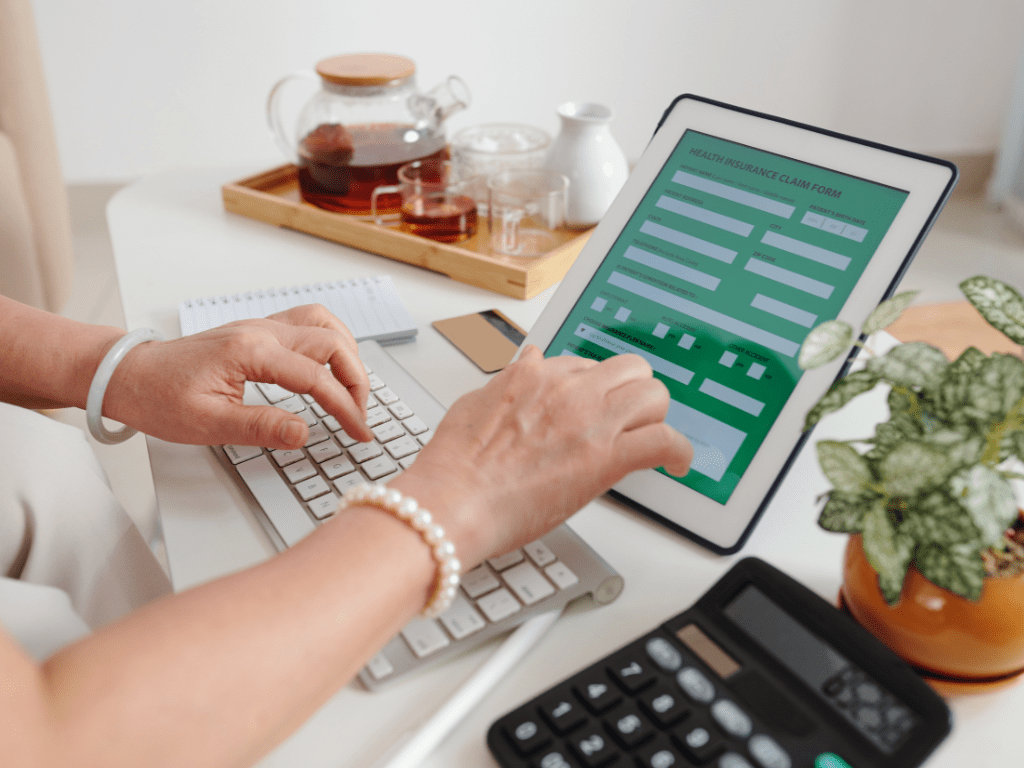 Templates
Paperform's templates excel in visual appeal and extensive customization, ideal for projects demanding a strong visual identity. Paperform's template library covers diverse categories, featuring visually polished options for surveys, registrations, and event invitations, ideal for professional projects.
In contrast, paperform alternative Jotform's templates prioritize functionality and offer some customization, suiting users who value efficient forms. Jotform features a broad template library, with templates designed for diverse purposes. While not as visually elaborate as Paperform's, Jotform's templates are well-structured for effective information collection.
Workflow Automation
Paperform offers integration options such as CRM, webhooks, Zapier, and Google Sheets to link forms and automate workflows. Through Zapier, Paperform connects forms with over 2,000 apps, streamlining processes. Paperform's Guided Mode allows users to switch between standard and one-question-at-a-time modes without page reloading.
Conversely, Jotform provides a wide range of integrations for workflow automation, including Zapier, monday.com, Asana, Trello, and Airtable. Jotform's Form Designer Tool aids responsive form creation with the "Make this form responsive" option in the Form Layout section. Jotform extends automation capabilities with email, PDF, and approval workflows.
Payment Support
Paperform provides a range of payment gateway choices, such as Stripe, PayPal, Square, and Braintree. It offers more payment gateway options compared to Jotform. Users can configure payment plans and subscriptions with Paperform.
Conversely, Jotform supports several payment processors, including PayPal, Stripe, Square, Authorize.Net, Braintree, CyberSource, and Eway for form payments. Jotform streamlines invoice creation, with choices to customize invoices from scratch or select from an extensive collection of PDF templates.

Fill: The Best Alternative To Paperform
Fill presents an appealing alternative to Paperform and Jotform, offering simplicity, robust features, responsive design, workflow automation, payment support, and customization. It suits students, budget-conscious users, and those desiring a user-friendly and feature-rich platform for online forms and workflow automation.
With an exceptionally user-friendly interface, Fill caters to students and tech novices. It provides a comprehensive feature set encompassing form creation, workflow automation, and payment support, all without straining your budget.
Like Paperform and Jotform, Fill supports workflow automation to streamline form-related processes. It also enables payment processing through popular gateways, akin to its counterparts, allowing users to collect payments directly through their forms, accommodating a wide array of use cases.