Your phone is a small yet powerful tool. It enables you to work from anywhere and coordinate with your colleagues on a remote setup. You can even use it to sign all sorts of documents without needing to travel back to your office. It also allows you to keep track of all your signature requests simply by installing an app.
If it makes you wonder how to sign a document on your android phone, all it takes is five easy steps. We also covered other ways to sign a document on your phone. Check out our guide below.
How to Sign a Document on Your Phone
If you are yet to learn how to sign a document on your phone, below is a simple step-by-step guide for you to follow.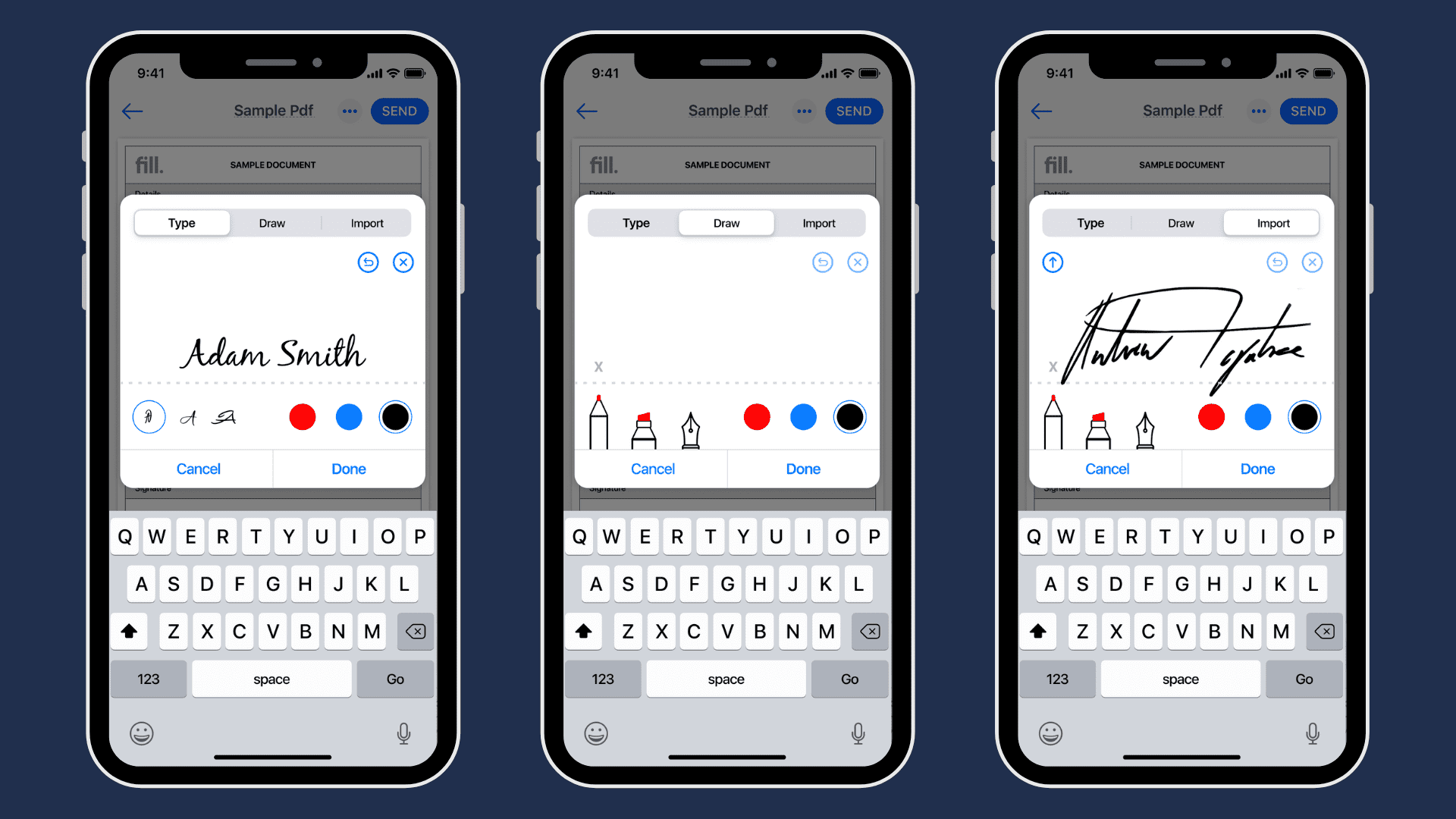 1. Download and install Fill, an eSignature app with a built-in PDF editor. With the Fill app, you can effortlessly sign and annotate all sorts of documents. You can also use our app's built-in scanner to scan, upload, and convert a paper document into an electronic version. 
2. Open the app and click the plus sign on the home screen. It will prompt you to create or import a document. With Fill, you can create a blank document or import a file directly from iCloud or Google Drive. 
3. Use the available tools to sign and fill out your document. Select the "Sign" tool to type, draw, or import your electronic signature. You can also use the "Text" tool to enter text and fill out forms. After typing the text, hold and drag it into your desired position.
4. Preview and export. After signing your document, use the preview tool to double-check your work. Once you've ensured that all of the data you entered is correct and accurate, tap on "Done" to export your file. You can also share your signed document directly via direct link or email.
5. Track the status of your document with real-time notifications. If your contract or agreement requires the signature of others, you can keep track of its status using real-time notifications. You will know instantly as soon as someone signs your document because your phone will send you a push notification.
By using your phone to sign and fill out documents, you can free yourself from the hassle of commuting only to get a few pages signed. You can also increase your chances of closing more deals by offering your clients a seamless document signing experience.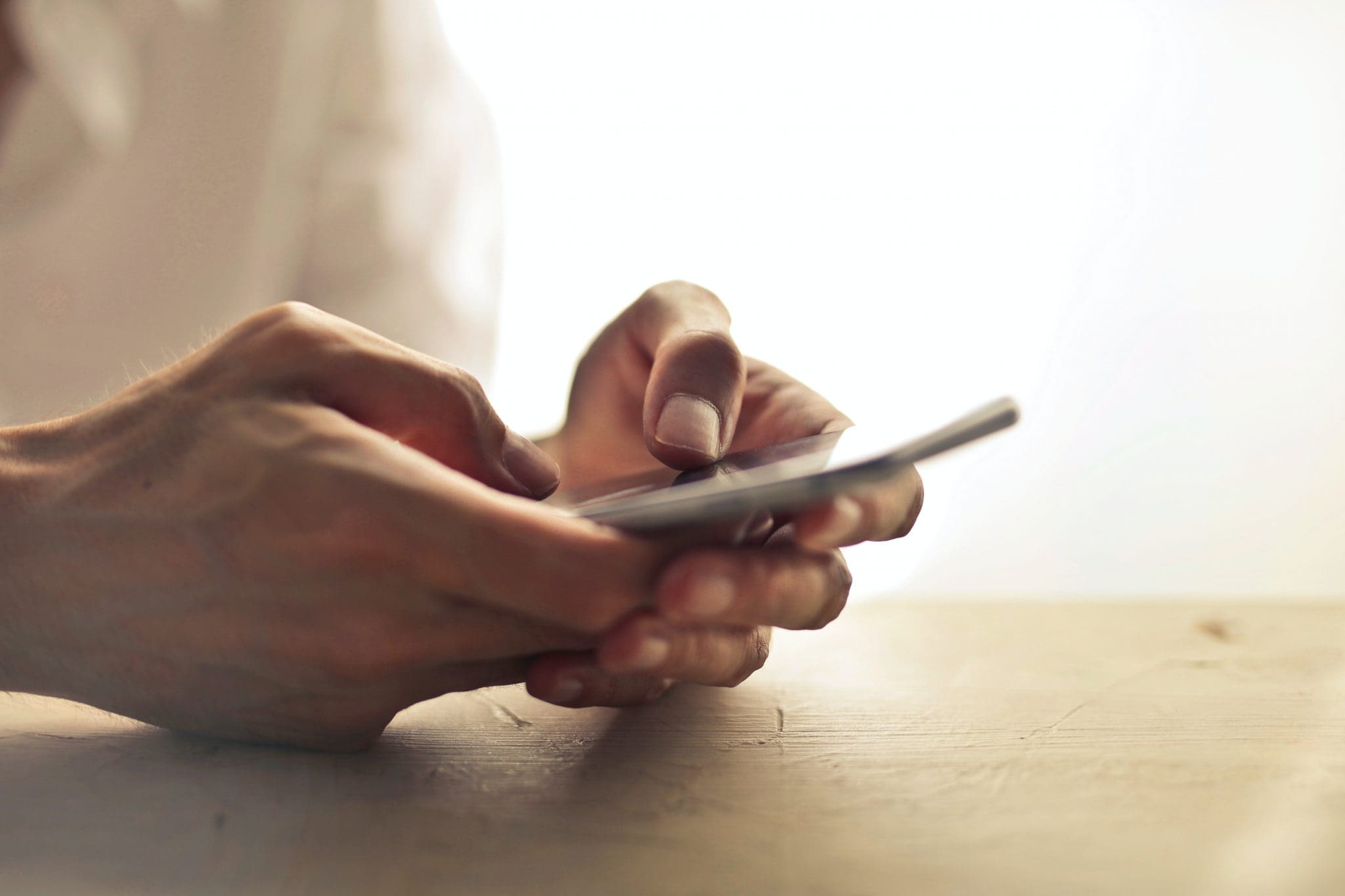 How to Sign a Document on Android
If you want to sign a document on Android, you can download the Fill app for free on the Play Store. Once you've installed the app, you can follow the steps listed above. With the Fill app for Android, you can conveniently sign documents even if you're away from the office with no access to any computer.
You can also skip the traditional process of printing documents first before signing. As long as you have your phone with you, you can sign contracts and agreements at any day or time.
With Fill for Android, you'll be able to:
Automate paperwork and minimize the risk of non-compliance

Secure your documents using the highest level of encryption

Quickly scan physical documents and convert them into PDF format

Edit, annotate and share documents via email or fax

Save and reuse your legally binding digital signatures

Easily access your documents and signature requests no matter where you go
How to Sign a Document on iPhone?
As mentioned earlier, you can use the built-in markup tool on your iPhone to sign PDFs. However, if you want to make your signature legally binding, it would be best to use a secure digital signature app like Fill for iOS.

With the Fill app, you can use your iPhone to:
Create legally binding signatures with different styles

Electronically sign documents on the go

Send unlimited eSignature requests

Automatically scan and digitize paper documents 

Convert Word documents and image files into PDFs

Edit and annotate documents without any hassle
Your Phone is a Powerful eSigning App
By learning how to sign a document on your phone, you can stay on top of your signing tasks and never miss an important deal or contract. It also helps promote better collaboration since multiple people can simultaneously sign a single document, which helps reduce the lead wait time.
Moreover, using your phone for document signing eliminates your need for paper printing. Doing so would not only help the environment but would also help boost your level of productivity.
Experience the full benefits of paperless document signing. Use Fill to securely sign and fill out documents using only your phone or tablet. It's a user-friendly app that's ideal for individuals and businesses alike.