A smooth new patient onboarding process is essential to creating a good experience in healthcare. It will show patients that you are a competent and caring organization they can trust.
This will go a long way in making them feel confident in your ability to provide the high-quality care they deserve.
Improving your hospital or clinic onboarding process can be a challenge, but it is well worth the effort. Here are some useful tips to help you provide the best experience possible for a new patient.
Table of Contents
What Defines a New Patient?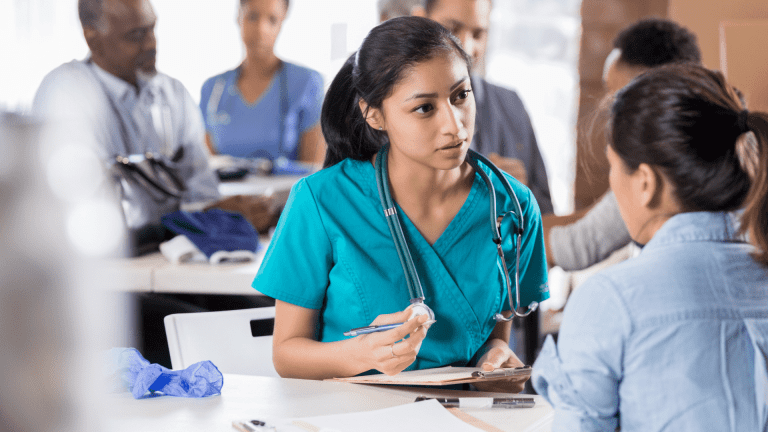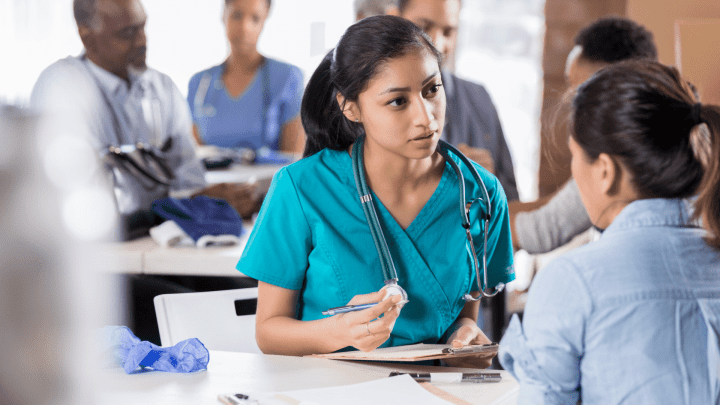 There are a few things that define a new patient. First, they are the ones who have not received any professional services from a physician or group practice within the previous three years. This includes evaluation and management, surgical procedures, or other in-person services.
Second, the new patient is seen by the physician or group practice for the first time. Lastly, new patients are people who haven't been to the doctor in the past three years for the same reason.
Patients are increasingly expecting healthcare facilities to focus on convenience and efficiency. That's why when a new patient comes to a clinic or hospital, it's essential to make a good first impression. The onboarding process is your opportunity to welcome clients and orient them on how things work.
Patient onboarding is the first point of their care journey with your organization. It involves all the activities and processes that help new patients transition into your care, including setting up the first consultation.
An effective patient onboarding process will:
set clear expectations for new patients
help patients understand their role in their care
make new patients feel welcome
educate new patients about your organization and its services
help new patients navigate your system
provide information on payment or billing
ensure that after-office support is available for them
Patient Onboarding Process
There are a few key steps in the patient onboarding process: registration, medical history forms, insurance verification, and scheduling. Let's take a closer look at each step.
1. Patient registration
One of the essential steps in the new patient onboarding process is registration. This is when new patients provide their basic information, such as name, address, and date of birth.
A nurse or receptionist can facilitate the registration process, usually at the front desk or in the registration area. This information will help create a complete and accurate patient record and tracking in your system.
Clients will also be asked to provide their medical history, including pre-existing conditions, medications, allergies, and family health history. All this will be entered into an electronic medical record (EMR) system—a secure, confidential database that stores all patients' medical information.
This way, your organization can understand the patient's health history and administer the proper treatment for their condition.
2. Insurance verification
The process of checking the new patient's insurance coverage. This process covers everything from what type of insurance the new patient has to whether or not the healthcare provider is in-network.
This will help determine the new patient's financial responsibility and what treatments or services are covered under their insurance plan. For example, they may need to pay for certain procedures out of pocket.
Verifying insurance can be done in a few different ways. The new patient can provide their insurance card during registration, and the receptionist or nurse will input the information into the system. Another way is to call the insurance company directly to verify coverage.
3. Scheduling or admission
The final step in the process is scheduling or admission. This is when new patients are given a date and time for their first appointment or procedure.
Once the new patient has been registered, their medical history forms have been completed, and their insurance has been verified, they can be given a schedule for their first visit. If they are admitted to the hospital, they will be given a date and time for their admission.
Patient Onboarding Best Practices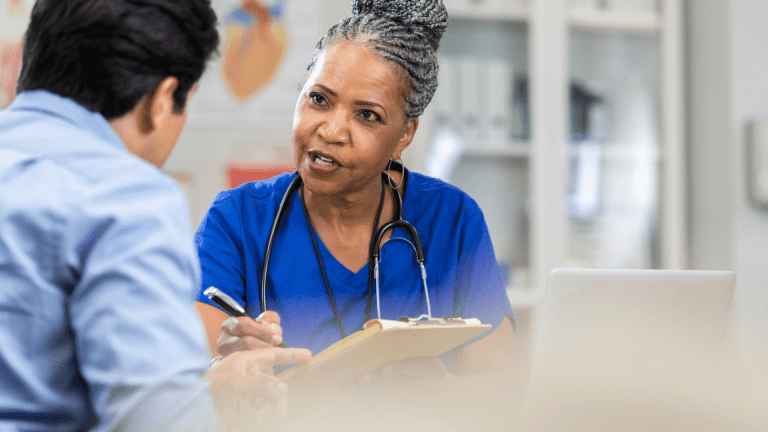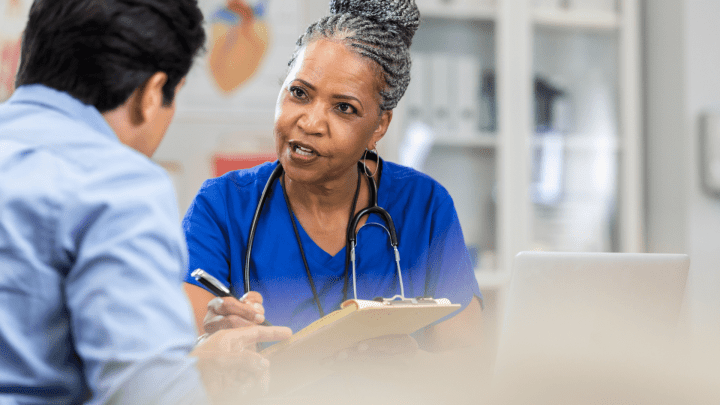 According to the article by ASHA in the Winter 1991 Quality Improvement Digest, "Patient satisfaction may be one of the desired outcomes of care." It follows that new patient onboarding is critical for ensuring patient satisfaction.
You want to avoid a patient intake process that's confusing or takes too much time. Instead, here are best practices that you can apply when welcoming first-time patients:
Use digital intake forms
Imagine asking rushed or sick people to complete paper forms. Not only are they more likely to make mistakes, but the process will also take longer.
The first thing you can do to make onboarding simple for patients is to switch to digital forms. You can collect medical history and contact details before patients step foot into your clinic. This also means that they spend less time in the waiting room.
A paperless workflow can streamline the onboarding process and make it less stressful for both patients and hospital staff. Patients will appreciate the convenience of not having to fill out paperwork. Plus, you'll be able to get them registered and into the system more quickly.
Stay HIPAA-compliant
Health Insurance Portability and Accountability Act (HIPAA) is a set of rules that healthcare organizations must follow to ensure the privacy of patient data.
When onboarding new patients, you must keep their protected health information (PHI) confidential. Otherwise, your organization may be faced with hefty fines or even a lawsuit.
One of the key advantages of paperless patient onboarding is that it helps to protect sensitive patient health data, given that they use HIPAA-compliant forms.
If you use paper forms, there's a risk that patient data could be lost or stolen. When patients fill out online intake forms, their information is encrypted and stored in a secure database. This reduces the risk of a security breach and helps build patient trust.
Accept digital signatures
Healthcare requires a lot of signatures, from the onboarding process to treatment and discharge. However, getting people to sign forms can be a time-consuming process. To speed things up, consider accepting electronic signatures.
This practice will require less time and effort for physicians, staff, and patients. In addition, esignatures can help to ensure accuracy and compliance with regulations.
They also provide a convenient way for patients to sign consent forms anywhere at any time. Digital signatures are likely to become even more commonplace as the healthcare industry evolves.
Offer online scheduling
If your patients have to call or come into the office just to schedule an appointment, they'll likely feel frustrated. Online appointment scheduling is a convenient way for patients to book their appointments.
It allows them to choose a time that suits them without working around your office hours. Online appointment scheduling can also help you to manage your patient load more effectively and free up staff time.
Gather patient feedback
The onboarding process doesn't end when the client steps out of the consultation room. Collecting feedback from patients is essential to ensure that you provide the best possible care.
The most efficient way to do this is to send a patient satisfaction survey. This survey should cover the entire visit, from start to finish, to get a complete picture of the patient's experience.
You can use this feedback for improvements and changes in your processes. For example, if patients are unhappy with the wait time, you can work on reducing it. If they had trouble finding your office, you could provide better directions on your website.
You can find areas that require improvement to give every patient who visits your office a better overall impression.
Give New Patients a Good Experience Using Fill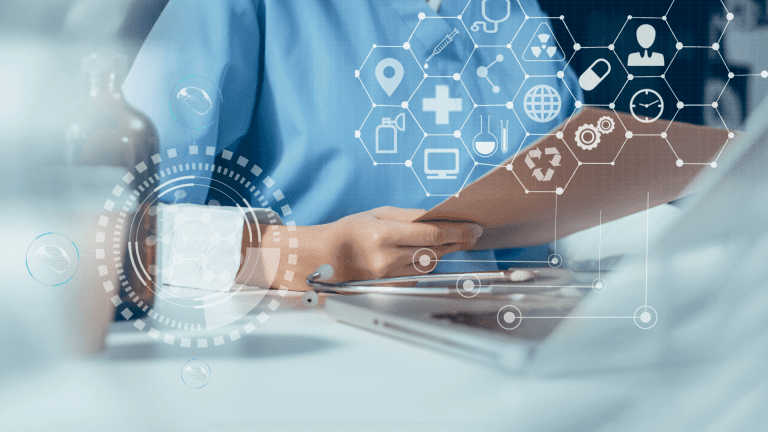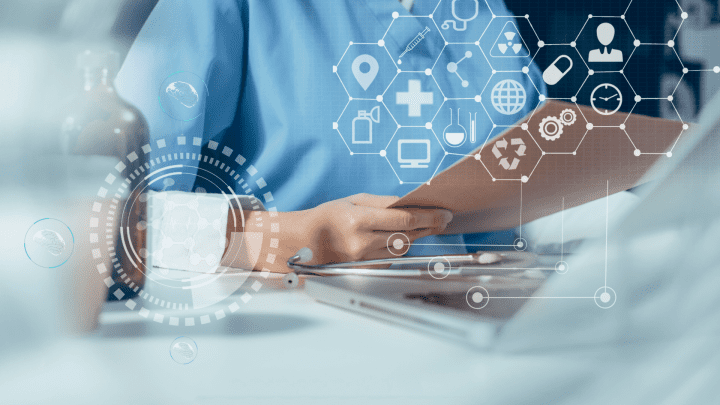 Using safe, digital online forms speeds up the new patient onboarding process. The best practices mentioned can all be done using Fill. From getting HIPAA-compliant electronic signatures to filling out consent forms, all these features can be done using this powerful software for contract management.
Creating a favorable impression of your practice is critical to establishing a long-term relationship with new clients and achieving patient satisfaction. And it all starts with an efficient onboarding process.
See it in action and experience what our esignature app can do for your organization.