Can you sign documents using only your Android device?
Well, definitely. Even if you do not have access to your computer or laptop, you can still get your documents signed on time. As long as you have your handy-dandy Android gadget, you'll be able to add your legally binding signature to any document, regardless if it's a simple form or a legal contract. 
If you want to turn this thought into a reality, all you need to do is learn how to sign documents on your Android phone or tablet. This post will teach you how to do it without the extra or unnecessary steps.
Table of Contents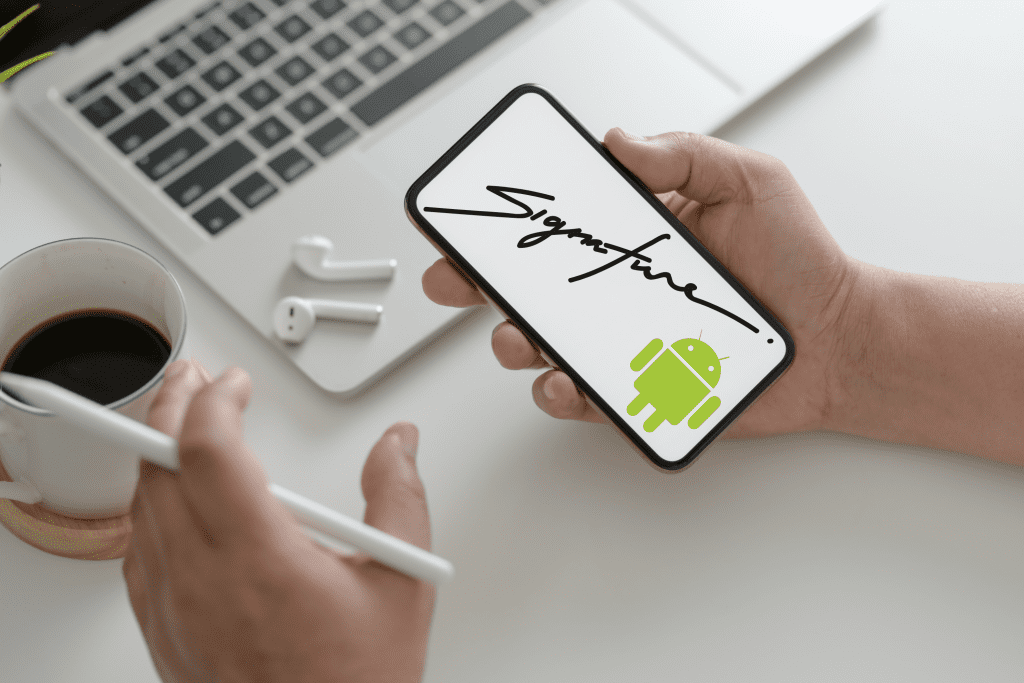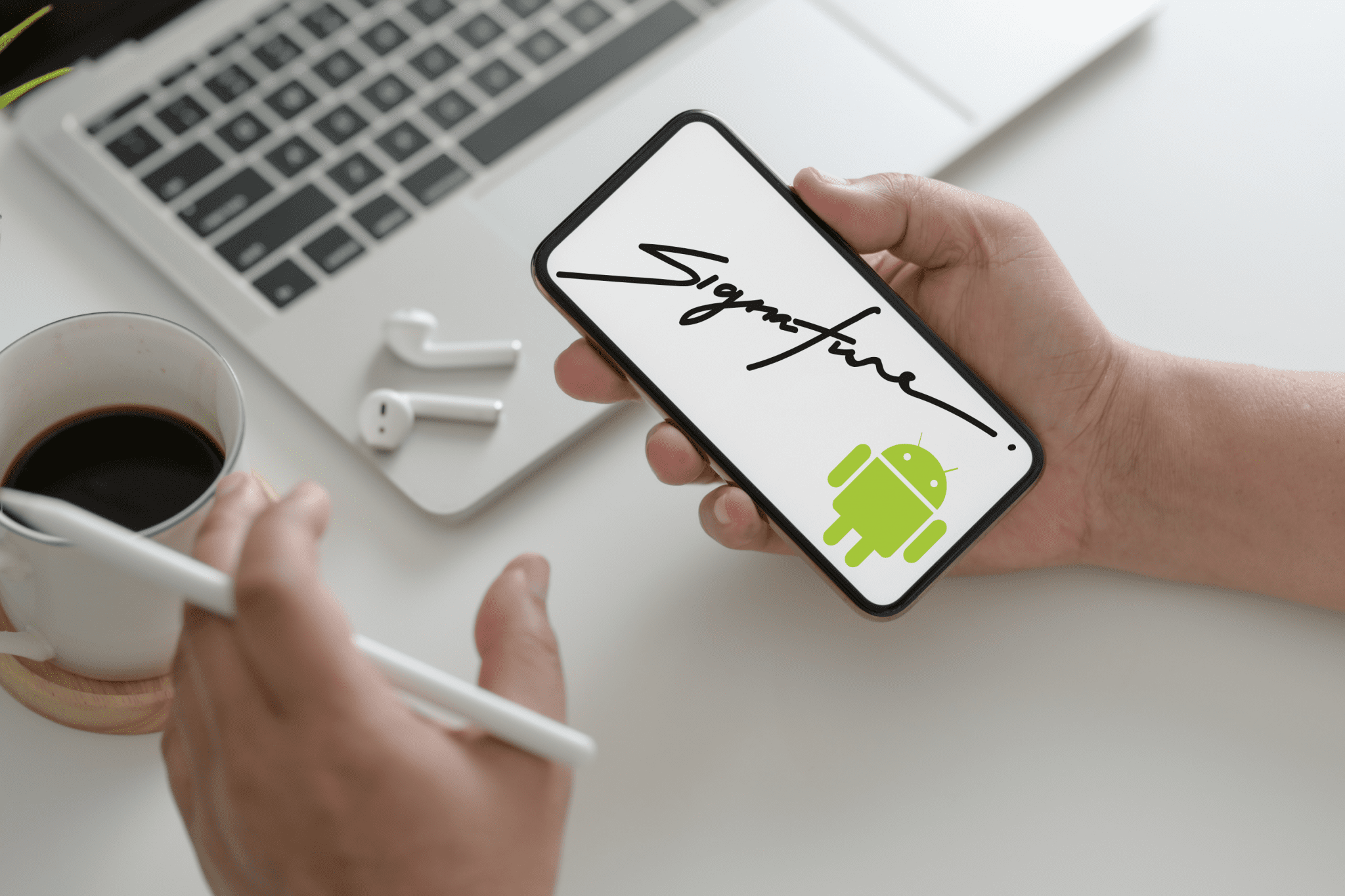 If you're too worried about leaving a pile of unsigned documents behind while you go on an overseas trip, it's time to think of an efficient workaround. While you may not be able to take your entire office with you, you can always bring your phone. Yes, that's right. That Android phone or tablet you're holding right now can help solve your worries. 
Can You Fill and Sign PDF Documents on Android?
Using your Android device to fill and sign PDF documents is possible, provided that you have an electronic signature app with a built-in PDF editor. If you search the Play Store and type "signature app," you'll find app offerings ranging from free to paid to freemium. It's only a matter of choosing which app is the most suited for your needs.
One good example is Fill. With this app, you can fill and sign PDFs from anywhere, at any given time. It also uses bank-grade encryption to secure and safeguard your documents while being stored in the cloud. With the help of this app, you'll be able to overcome the roadblocks of traditional document signing, allowing you to sign documents without printing them on paper.
Click here to learn more about how Fill works »
How to Sign Documents on Your Android Phone or Tablet?
In this no-frills guide, you'll use our electronic signature app, Fill, to sign documents on your Android phone or tablet. Here's how it works:
Download

 and install Fill on your Android phone or tablet.

Open the app and click 

Get Started

. Follow the on-screen directions.

On the app's home screen, 

tap the plus icon (+)

 at the bottom-right and select whether to create a new document or 

import an existing document

 from your cloud storage or local drive.

Since you're the one who needs to sign the document, you need to choose 

"Sign Yourself"

 when prompted. Tap the 

"Sign and Fill Document"

 button to proceed.

At the bottom portion of the document viewer, select the option for 

"Sign"

 then tap 

+

 to create a new signature.

Create a new signature by either typing or drawing on your Android screen. Do not forget to tap 

"Save"

 as soon as you're finished.

Once saved, your new signature will show up on your signatures list. 

Tap

 the signature to add it to your document.

Once added, tap the signature on your document and then 

hold and drag

 it to the area where you need to sign. You can also use the resize slider to adjust the size of your signature. Click "Done" right after signing to save your work.
After signing your document, you can choose to download it to your device or send it to others. Once signed, you'll no longer be able to make some changes to your document. If you preview the document, you can also see a string of characters at the bottom of every page. This string of characters represents a hash. Even a slight change in the hash code could mean that your document has been modified, which nullifies the validity of the signature you attached.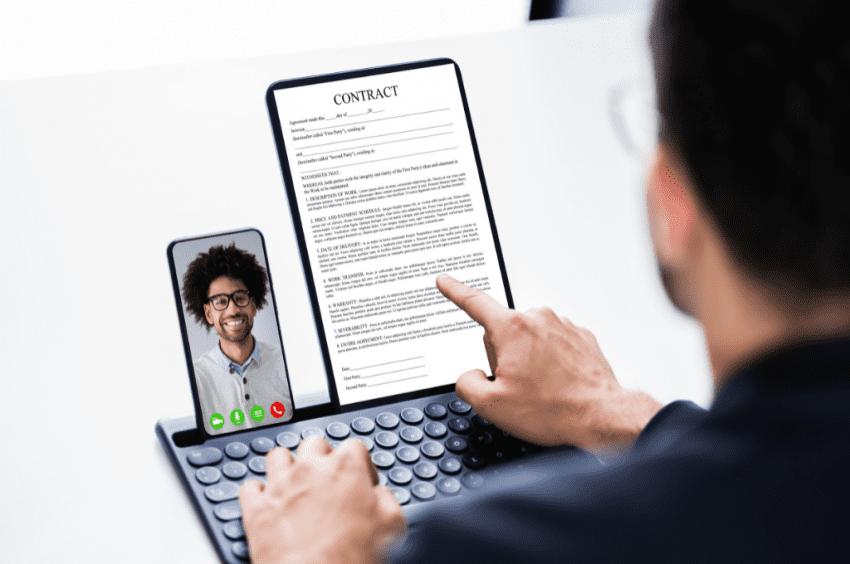 Why Use Your Android to Sign Documents on the Go?
Using your Android phone to sign documents is advantageous, especially for people who live a busy lifestyle. Instead of making that long commute to the office, you can use your phone to fill out and sign a form that you've forgotten. You can also go on trips while dealing with urgent business transactions. It also helps improve your level of productivity since you're able to accomplish tasks despite being away from your work desk. 
By having the flexibility and the freedom to sign documents on your Android phone or tablet, you can take control of your time while minimizing the risk of work-related stress.
Can You Sign Documents on Android Using an Existing App or Email?
To sign documents on your Android phone using your existing app or email, you need to look for an electronic signature solution that supports third-party integrations. By integrating your e-signature solution into an app like Google Drive or Gmail, you can sign your documents without leaving the app. You can also fill out forms and send signature requests without switching back and forth between two separate apps. 
Here are three examples of e-signature apps that you can integrate into your existing software or platform:
Fill.

 You can connect our mobile and cloud-based app to Gmail, Google Workspace, and Google Drive.

DocuSign.

 You can integrate this app with today's leading business productivity platforms like Zoom, Oracle, and Microsoft.

PandaDoc.

You can connect this app to popular CRM platforms like Freshsales, Pipedrive, and Salesforce.
Final Thoughts
Once you've learned how to sign documents on your Android phone or tablet, you'll never worry about leaving some important documents unsigned. You can stay on top of your tasks and accomplish goals without wasting time. Plus, you won't need to cut your vacation short just because your signature is required to push through with an important work project or business transaction.
Stay on top of your work and get deals closed on time. Use Fill to keep track of your documents and receive activity updates via push notifications. Start using Fill for Android today. Download it for free* on Google Play.
android
android apps
document signing
document signing apps
electronic signing