While wet signatures are still used and valid, many industries and organizations have entirely switched to using digital and electronic signatures. Living in today's highly digital age, it has become a must for individuals to have a tool in their arsenal that lets them sign documents online and on the go.
DocuSign is among the leading players when it comes to providing such a tool. The company offers a suite of features that make document signing simpler and more accessible. It's easy to get started with DocuSign, but is it also that easy to halt their services? Let's find out:
Table of Contents:
How to cancel DocuSign?
DocuSign has made it easy to sign up and create your account. You can even take advantage of their time-limited free trial to try their services without any strings attached. But what happens if you don't need their services anymore? What if, for whatever reason, you just decide that you want to cancel your subscription. How to cancel Docusign?
The good news is that it only takes a few easy steps to cancel Docusign. It shouldn't take you more than ten minutes to get every done and dusted. Here's how:
Step 1: On your browser, type in https://account.docusign.com/ and hit Enter.
Step 2: Enter your email address and log in as Administrator.
Step 3: Click the Settings tab located at the top of the page.
Step 4: On the left side of your screen, click Plan and Billing.
Step 5: Click Cancel Subscription.
And that's how to cancel DocuSign subscription. A cancellation only means that you have terminated your subscription with DocuSign. Your account will automatically be downgraded to their free plan, which means that you can still enjoy some of their feature for free.
If, however, you think it's best to close or delete your account altogether, you need to file a support case and submit it to DocuSign for review. It's important to remember that once your request for account deletion is filed, you need to download all your documents right away, as you will lose all your files once your account is deleted. Don't forget to back up your files.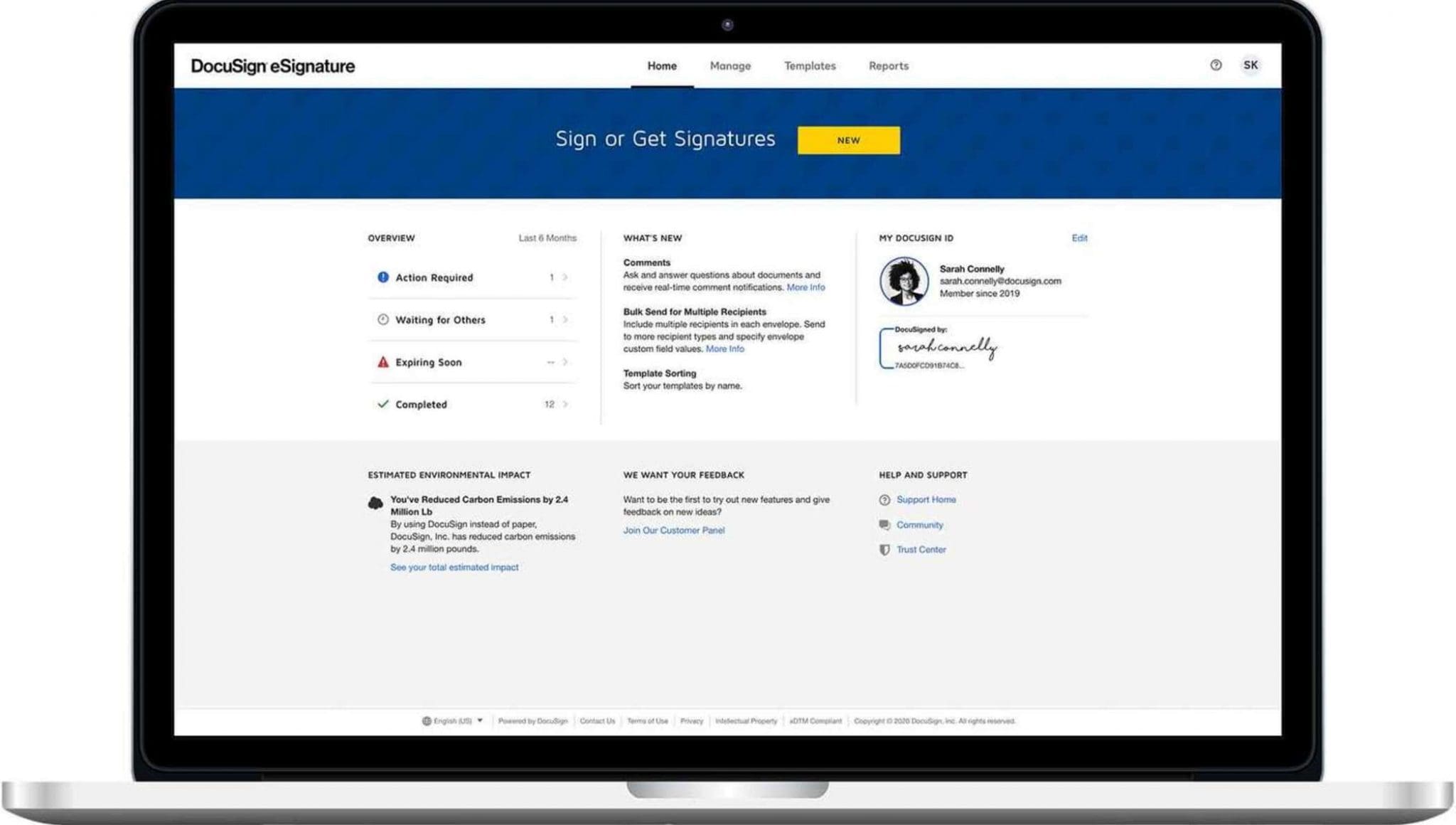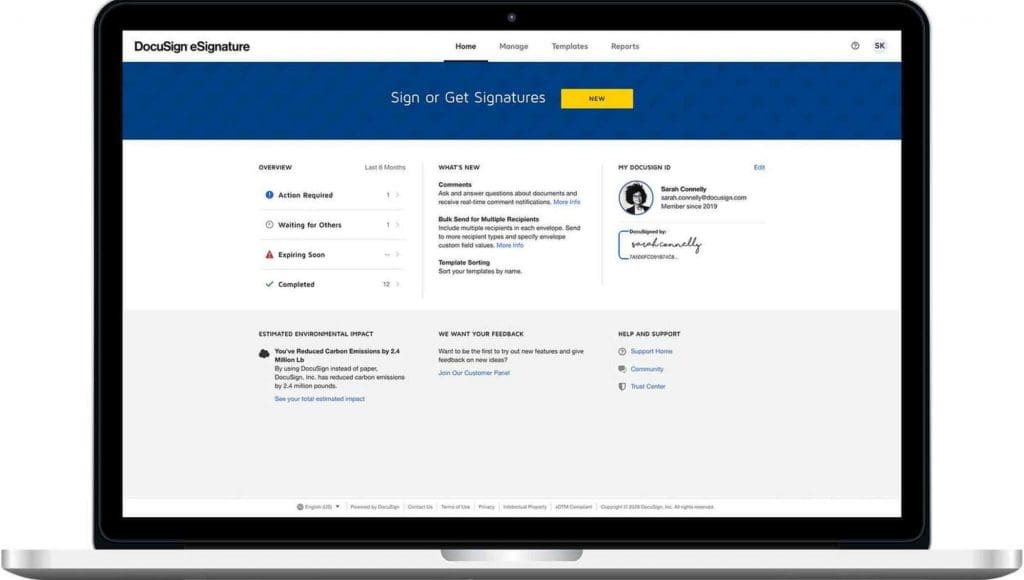 How to process a refund from DocuSign?
Now that we've gone over how to cancel DocuSign let's discuss their refund process.
Processing a refund is not as straightforward and quick as canceling your DocuSign subscription. It's crucial to note that cancellation does not automatically initiate a refund. To get your money back, you have to, first and foremost, establish that you are eligible for a refund.
DocuSign has a 30-Day Window Policy wherein you can be entitled to a full refund if you cancel before the 30 days have passed. However, this is only applicable to annual plans. You cannot request a refund if you are under a monthly subscription.
To process your refund, you need to get in touch with DocuSign's customer service support. They can also walk you through other matters, such as how to cancel DocuSign subscription, among others. It takes around ten to fourteen days to process your refund request. Once they have verified that you are eligible and have approved your request, it might take a couple more days or weeks before you get your money back to your bank account.
All in all, it would take around a month to process your refund. If it takes longer than that, be sure to contact their customer service so they can provide you with assistance to speed up the refund process.
What are other alternatives to DocuSign?
If you find that DocuSign is not the right match for your document signing and management needs, follow the steps we just mentioned to know how to cancel DocuSign. To help you fulfill document signing online, there are many more options available for you to explore. Here's our number one recommendation for the best electronic signature application to make your search less daunting.
Fill
If you want to know how to cancel DocuSign so you can try the services of other electronic signature providers, we highly recommend signing up with Fill. Trusted by thousands of individuals from varying industries, Fill offers a comprehensive list of great features that will surely make your document signing tasks a breeze.
Some of its features include a real-time audit trail and log to keep you up-to-date on the progress of your documents. You can get notified if your document has already been opened, signed, and sent back. It's a great feature to have so you have an idea of how the document process is going.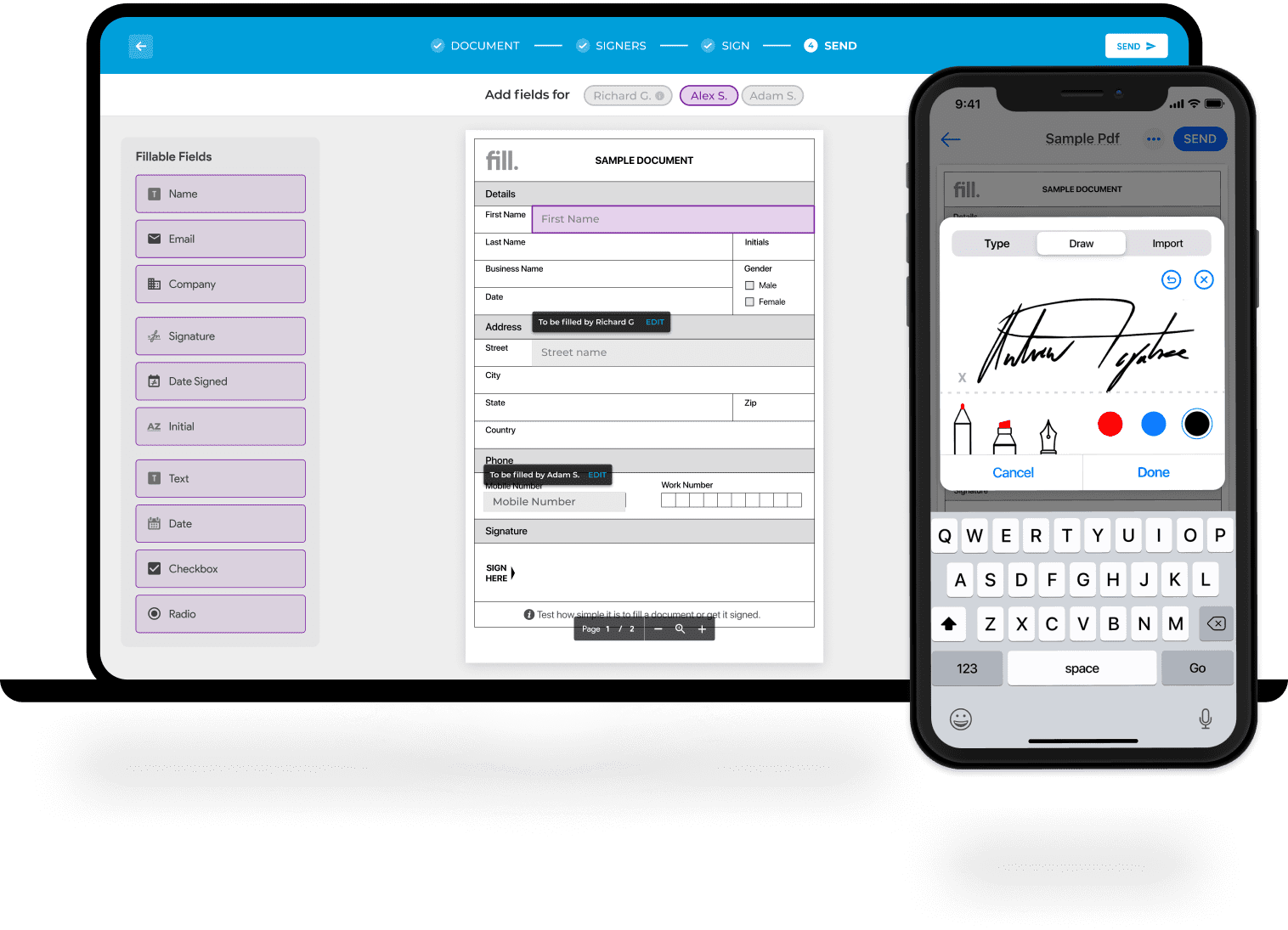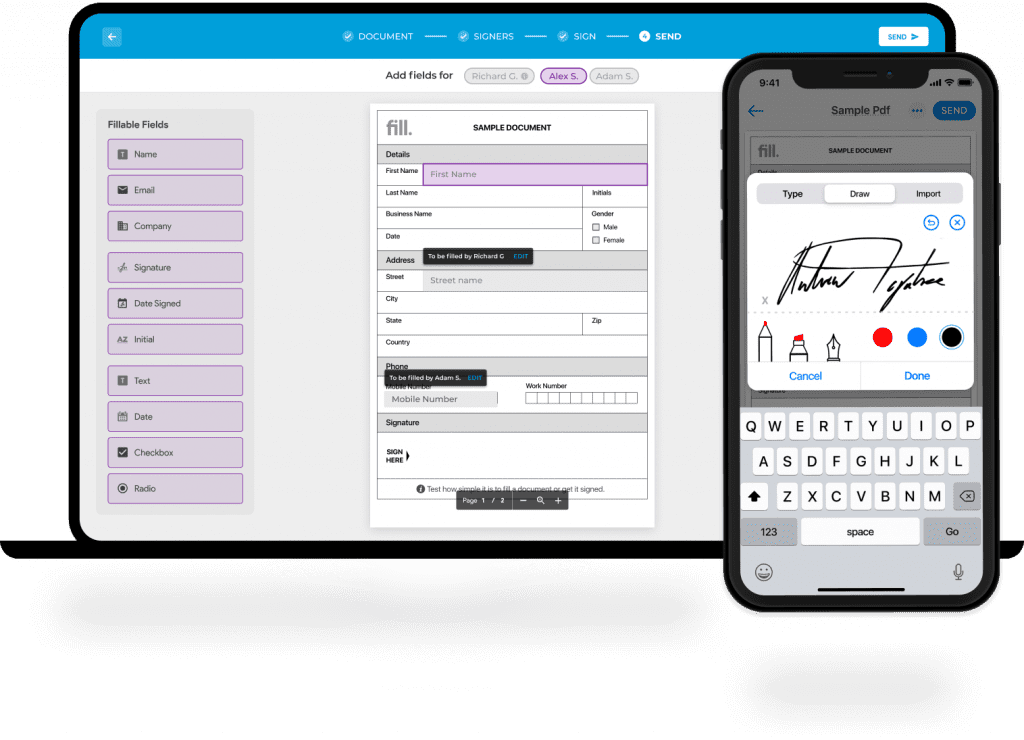 Fill lets you manage contracts more efficiently and effectively by allowing you to send electronic signature requests. You also do not have to attach any documents to send as you can easily and securely send them the link to view and gain access.
Moreover, Fill prioritizes the safety and privacy of your documents, so it uses high-level security measures to protect your data from unauthorized access and other malicious threats.
For as low as $4.99, you can already enjoy unlimited uploads and smart document filling. You can also create templates or take advantage of the ones on Fill's template directory. You can also create forms and collect information for your surveys.
Additionally, Fill allows you to sign documents wherever, whenever. You can download their mobile application compatible with both Android and iOS phones. They also have a desktop application for both Mac and Windows users. Fill has indeed made signing documents online easy!
Here are some examples of documents that Fill can help you out with:
Letters of Intent
Wills
Leases
Purchase Orders
Non-disclosure Agreements
New Hire Contracts
After you cancel DocuSign, check here if you want to know more about Fill and all its wonderful features.
Final Thoughts
Technology has completely changed the way handle documents. Not too long ago, we still had to go through the long, time-consuming, and costly process of printing paperwork, signing them, and mailing them to the other parties involved. Nowadays, there are tools and applications that let you sign documents in the palm of your hand. These tools are designed to make document signing simpler and more efficient.
The best thing is that your choices for electronic signature applications are boundless. If you find that DocuSign is not the right tool for you, you can cancel DocuSign and try other providers.