Nowadays, businesses need to be online to stay relevant. As someone who specializes in this field, you need to know how to create a web design proposal to gain their business. In doing so, you'll be able to create a website that best suits what a client needs.
If you don't have any experience in writing this document, we're here to help. Here's what you need to be able to create a proposal that will land you clients. 

How to Write a Web Design Proposal Without Any Experience
For someone who does web design, the art of writing a proposal may be difficult for you. But here are some tips on how you can make this document without any experience.
1. Ask questions
Don't be afraid to ask your prospective client questions. Some of the questions you can ask include the following:
Why do you want to change your existing website?
Why do you need a website?
What are your expectations from the new site?
How will the new site affect your business?
How do you plan to promote and showcase your products on your site?
How do you plan to interact with customers on your site?
Who is your competition? 
These questions will help you come up with a web design proposal that addresses his concerns.
2. Be prepared to explain
When you're drafting a web design proposal, you need to keep things simple. Don't expect your prospective client to understand all the technical jargon you use in the proposal. 
You must also prepare to explain the contents of your proposal. You'll need to walk your client through every step. Clearly outline what will happen once the proposal has been delivered. 
3. Have an expiration date
It's a good practice to include an expiration date when you send a web design proposal. This is because you'll want to make sure that the price your client agrees on is relevant. 
You wouldn't want a client to say yes to your pricing a few years after receiving the document. This is why adding an expiration date to your proposal is good practice. 
Use a Web Design Proposal Template
Don't be afraid to reuse content when you're pitching to a new client. Thankfully, you can use a proposal template to help you get started in drafting the document.
Just make sure to edit your template before you send it to a prospective client. This way, you can ensure that you have included the right information. 

Web Design Proposal
Essential Elements of a Web Design Proposal
When you want to start writing a web design proposal, you need to make sure you include the necessary elements. This will include the following:
Introduction
Start your document with a short introduction. Don't overload this section with so much information that it will overwhelm your clients. 
It can include the following information:
Client's name/business name
Your name/business name
Business logo
Project name
Date
The introduction page should also be eye-catching, so make sure to include visual elements. 
Problem statement
This part of the proposal should answer the basic question: "Why are you here?" It can also answer, "Where do you want to be?"
It's a good practice to emphasize your potential clients' pain points and try to present solutions to them. This will be a better way to entice clients instead of presenting what you are offering. Try to answer these questions:
Why did they choose you?
What are they struggling with?
What does their business look like a few months from now?
Present a solution
The document should present how you plan to solve the client's problem. Your role is to propose a clear and obvious option. The best way you can do this is to focus on the pain points of your prospective client. 
Try to avoid using technical jargon or getting too technical with the tools you'll use. At the same time, be specific about the benefits that they can expect. If possible, address these things:
Cost
Revenue loss
Sales/traffic increase
Project outline
The outline of your proposal should include these sections:
Discovery and strategy
Design and build
QA and testing
Site launch
These are the different phases of the project that will require your web design skills. Try to explain what you plan to do in each of these sections in your web design proposal creation.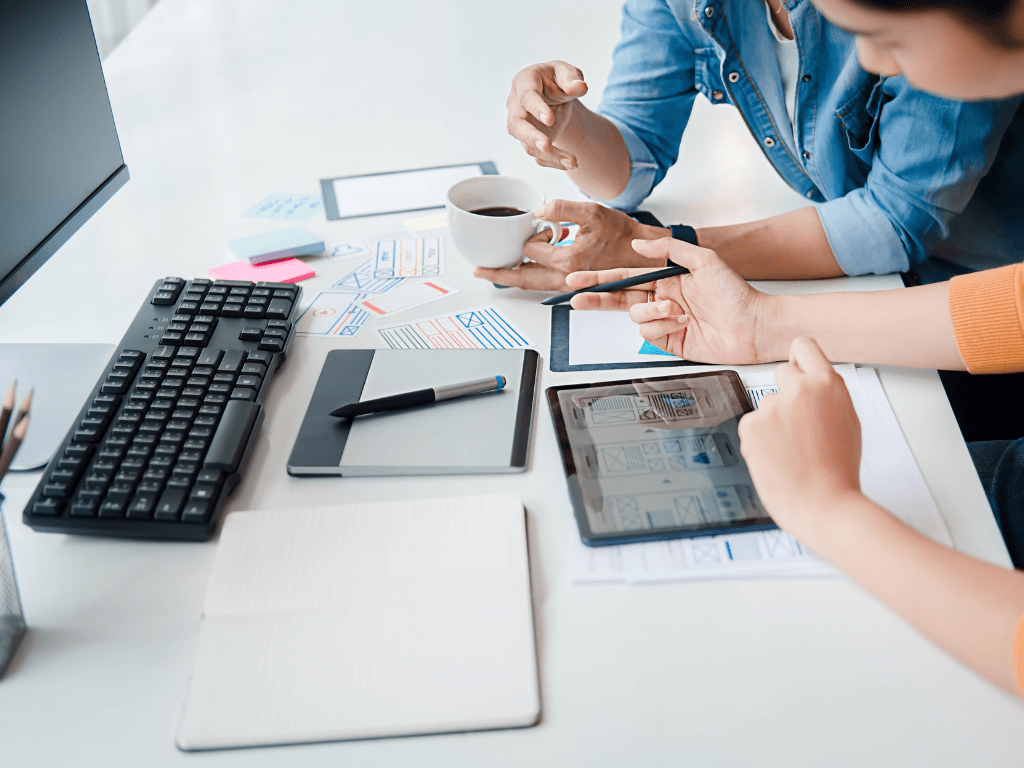 Proposed timeline 
Including a timeline and schedule in your proposal can help give your client an idea of your deliverables. Remember to include the following in this section of the document:
Project start date
Completion date
The time needed for each phase
When setting a schedule, remember to set reasonable timelines. But also add in some room for unexpected delays that may arise. 
Terms and conditions
You will also need to include the terms and conditions of your proposal. This way, the client can see the specific details of the project. The information you need to present here includes the following:
Payment terms
Fees/delays
Licensing/workflow documents
Fees from change requests
Once you've completed including these things in your proposal, you can give clear instructions on what to do next. This will give your prospective client an idea of how he needs to move forward with your proposal.
Using Fill to Create Your Web Design Proposal
Having a template is the easiest way you can start drafting your proposal. By using one, you no longer have to learn how to draft web design proposals from scratch. Once you're done, you can have a prospective client sign it virtually.
Sign up for a free account at Fill to take a look at the template gallery.