Shall we start with the keynote to the topic Digital Signature and Legal Electronic Binding? Here in this article, you can get valid information about the Legal Electronic Signature, and as well you can get a clear guideline about the digital signatures which are subject to be binding legally. Make use of the digital signature and the electronic signatures to share your professional documents digitally.
In today's corporate world most Businesses opt to follow the Electronic Signature format. Many of us think that this is a handy element. Businesses find it the easiest way to maintain their documents more confidentially.
Rather than these, some more confusions prevail yet about when and how to collect them. In this regard, this blog will help you to get to know about the most up-to-date forms which are amenable to make use of electronic signatures.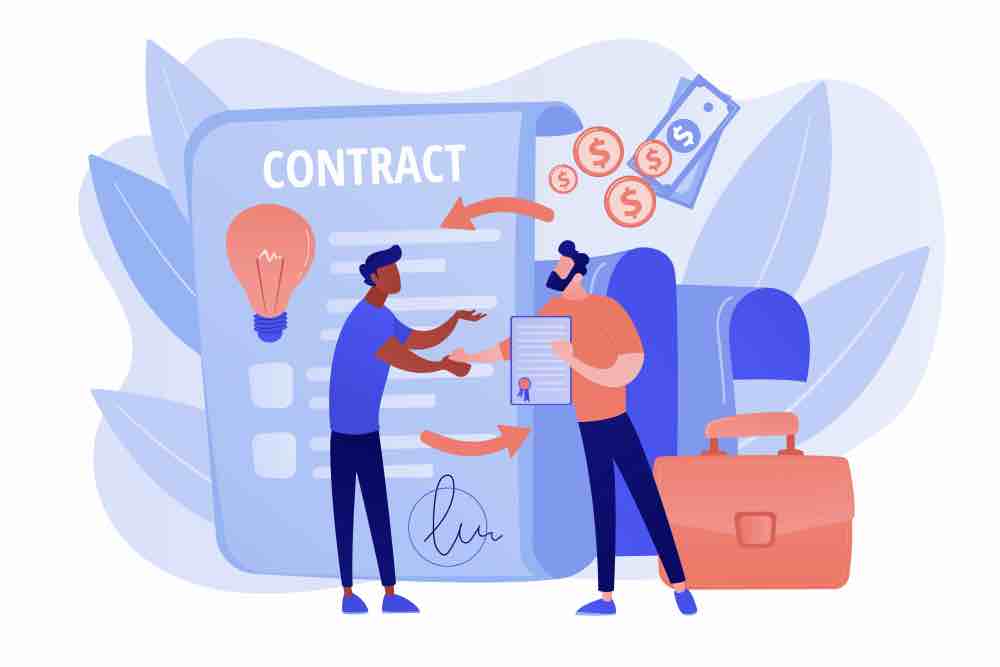 Are Electronic Signatures Legal?
The very short answer to your question is Yes, Of course, electronic signatures are legal and they are legally legitimate for a decade.
Electronic signatures are widely known for their strong authentication and are acknowledged throughout the industrialized world. More than these, electronic signatures are more safe and sound than traditional paper-based signatures, comparatively.
It is quite easy to make electronic signatures. It provides an efficient, easy, and legally binding method for documenting acceptances. It established the same valued legal status as the handwritten signatures under US laws.
For an Electronic Signature to be approved as valid under the United States regulation, there are few factors which need to be accounted for. Follow the points and make aware of them. There must be a genuine goal to sign and be permitted to do business electronically and then retaining records are the most necessary factors. Throughout the World, many Businesses feel comfortable with legal electronic signatures.
What is all about the Digital Signatures?
Just like the Electronic Signed Documents, the Digitally Signed Document also has such a big deal and gives magnitude to it. Digital Signatures are actually an alternative solution to a handwritten signature generated into a digital image. It is considered an effortless electronic signature and is legally recognized.
Digital signatures are another sort of e-signature and stand firm for signer authentication elements. Furthermore, the digital signatures take account of a digital certificate and it offers extra assurance as to the signer's identity.
Are Digital Signatures Legally Binding?
If you are new to this topic, you may not receive any knowledge about digital signatures. In such cases, you can read this blog and get to know the legal binding of digital signatures. Here you have the points for the question of what is a digital signature. Gradually but surely, there will be a different degree of technological maturity, and that has accomplished the task of transferring the handwritten signature to a digital one.
The concept of the digital signature is a more relevant cryptographic mechanism to the substance of a document. So that, the Receiver can make sure that whether the sent message is real or fake. In such a way, you can show your unique value in your documentation. Moreover, Digital signatures have occupied a place for an essential element of highly developed electronic signatures.
Facts about the Digital Signatures:
What are the factual facts about the Digital Signatures? Follow the flow of this article and then you can get through the factors all about Digital Signature Documentations.
Digital signatures are also legally recognized and encrypt the content in a document to improve its security. In other words, Digital Signatures are the same as the authentic form of electronic signatures.
Today, Signatures have implicit importance and play a vital role in authentication. Additionally, it has been about establishing confidence in your content and document files from something new and strange. We sign numerous times in the course of our daily lives for all needs right from the documentation it starts.
As far as the uneducated Businesses concerns, they prefer the thumbprint as the best option and that has become their signature since it is unique for every individual and cannot be forged under any circumstance. Whereas the Educated never thinks of that, they will go for Digital and Electronic Signature. But the thing is the signature shows one's real identity which holds a very important place in the legally recognized arena.
Even today, most countries receive the use of digital signature legal binding as a way to go green than a paper-based environment. The truth is that the secured signing's digital signature is legally binding and the documents that are digitally signed with a protected signature will fulfill all the needs of the Businesses and the receiver of the content.
It's only the Digital Signature technology that makes use of the industry-based standards of cryptography that could have the option to satisfy these laws while business uses varied ways to sign a document just like electronically and digitally signed.
Conclusion:
In a short note about the digital signature and electronic signature, it is not such a big thing to worry about but easy to work out. Based upon your preferences, you can choose either the Electronic Signature or Digital Signature to make your content and document authentic. Signature shows off your real content and could be safe from forgery ideas. Make your Document a unique and real content-filed document.
Here I conclude the points in short. Hopefully, you might have perceived the points about the means of electronic signatures and how the electronic signatures came to be legal. Besides, with the electronic signature, you can get clear points about the Digital Signatures. As well, a legal electronic signature and a legal digital signature are the most needed factors to share a document confidentially. In other words, both electronic and Digital Signatures are subjected to legally binding factors.