Have you ever thought of signing a business document online but can't figure out how to create an electronic signature for digital forms? Well, it's easier than you think with a digital signature generator.
The thing is, you can't just pick a random tool to create a digital version of your handwritten signature. You need an online signature generator that would match your needs and budget.
That's why we've come up with this list of the best eSignature generators for signing business contracts and agreements.
The Top 5 eSignature Generators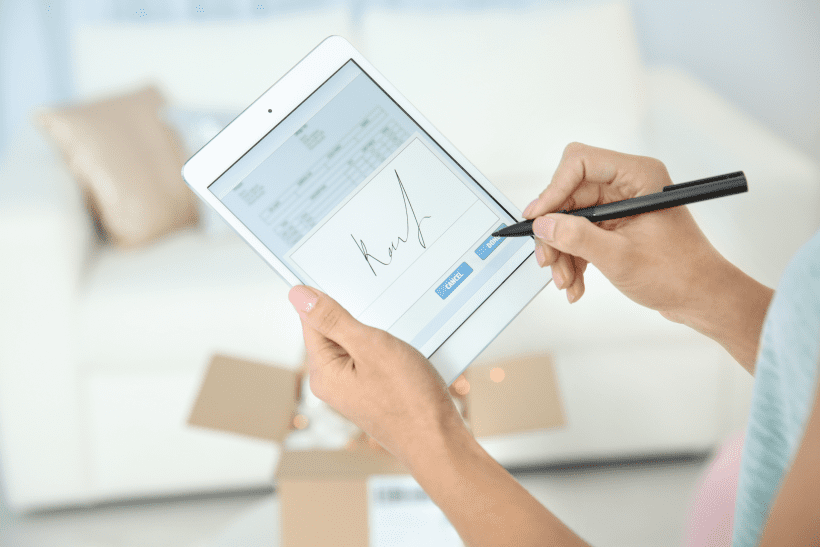 Let's take a closer look at our top picks:
1. CocoSign
Creating an online signature using CocoSign is pretty straightforward. All you need to do is choose whether to type or draw your eSignature. Selecting the latter means you have the opportunity to create a digital signature based on freehand writing. You can also set the font color that matches the overall style of your document.
2. Signaturely
Signaturely also offers several options for customizing your electronic signature. Whenever you type a signature, it lets you pick a font style based on your preferences. With this tool, you can generate a hand-drawn eSignature using a mouse, stylus, or trackpad.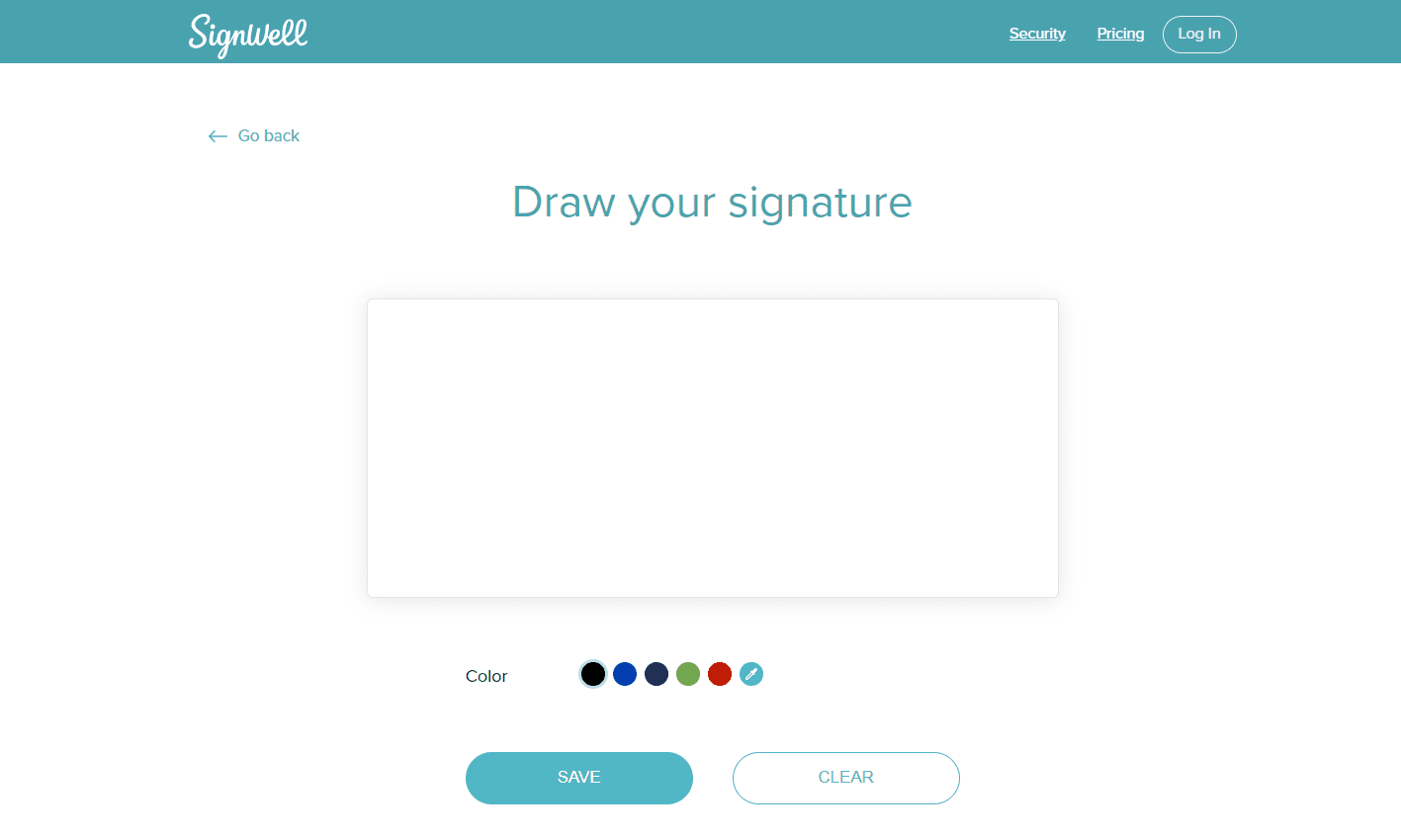 3. SignWell
SignWell frees you from the need to create signatures using ink and paper. This easy-to-use tool enables you to generate transparent online signatures. Aside from drawing or typing, you can also choose from its randomly generated signature styles. After making a selection, simply download the transparent eSignature and save it as a local file.
4. Wisestamp
As a business, it pays to use an online signature generator that can help keep your branding consistent. With Wisestamp, you can create signatures for any type of business transaction. You can even use it to create an email signature with custom branding options. All you need to do is to draw inside its signature box and upload your company logo.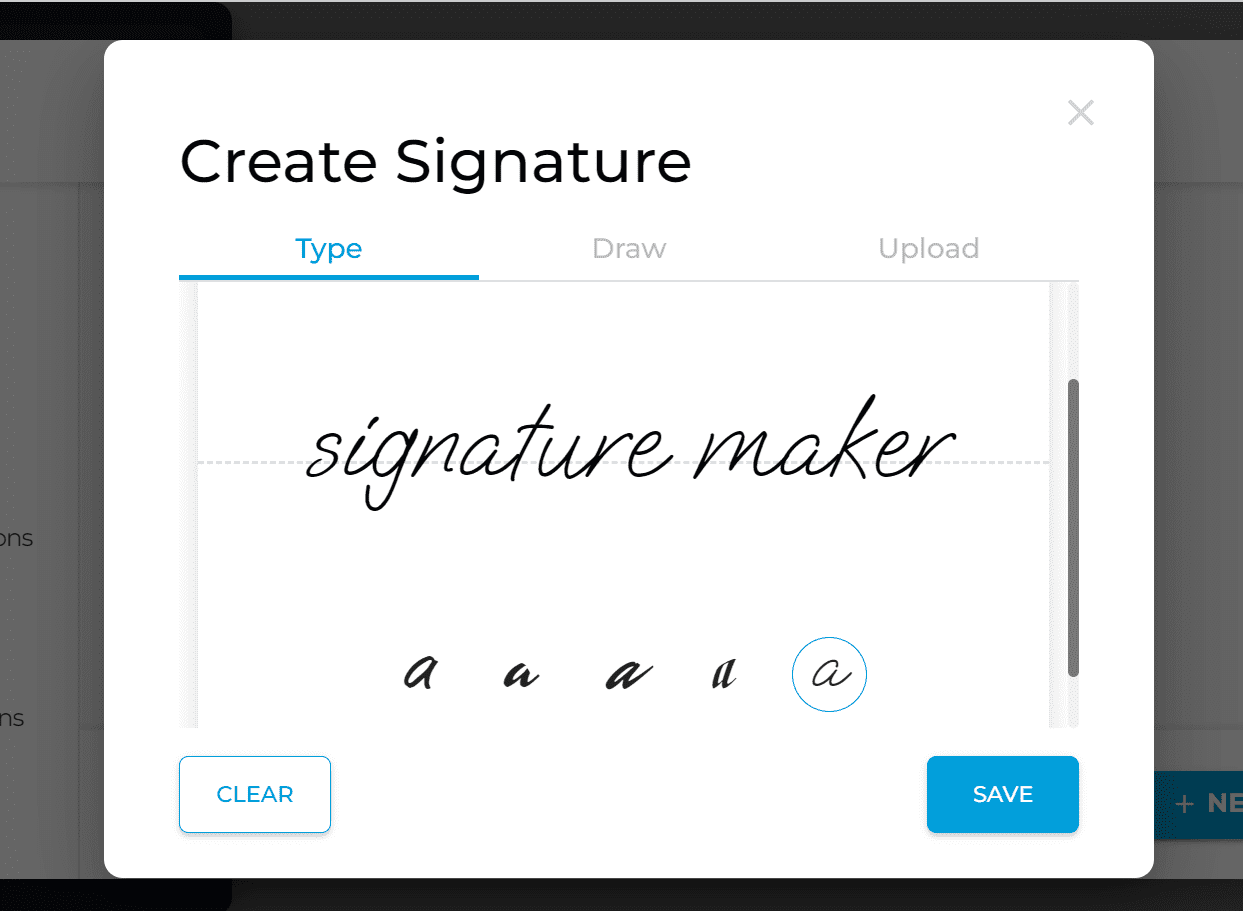 5. Fill
Fill's free online signature generator lets you come up with legally valid eSignatures in seconds. Just type or draw, and you're done. Not only that, but it also lets you choose a font style that closely matches your handwriting. You also have the option to save your eSignatures for later use.
Apart from drawing or typing signatures, you can also use this tool to convert your handwritten signatures into a digital format. You only need to take a photo of your written signature and upload it to the app. With Fill, there's no need to use a separate app for online document signing.
Frequently Asked Questions About eSignature Generators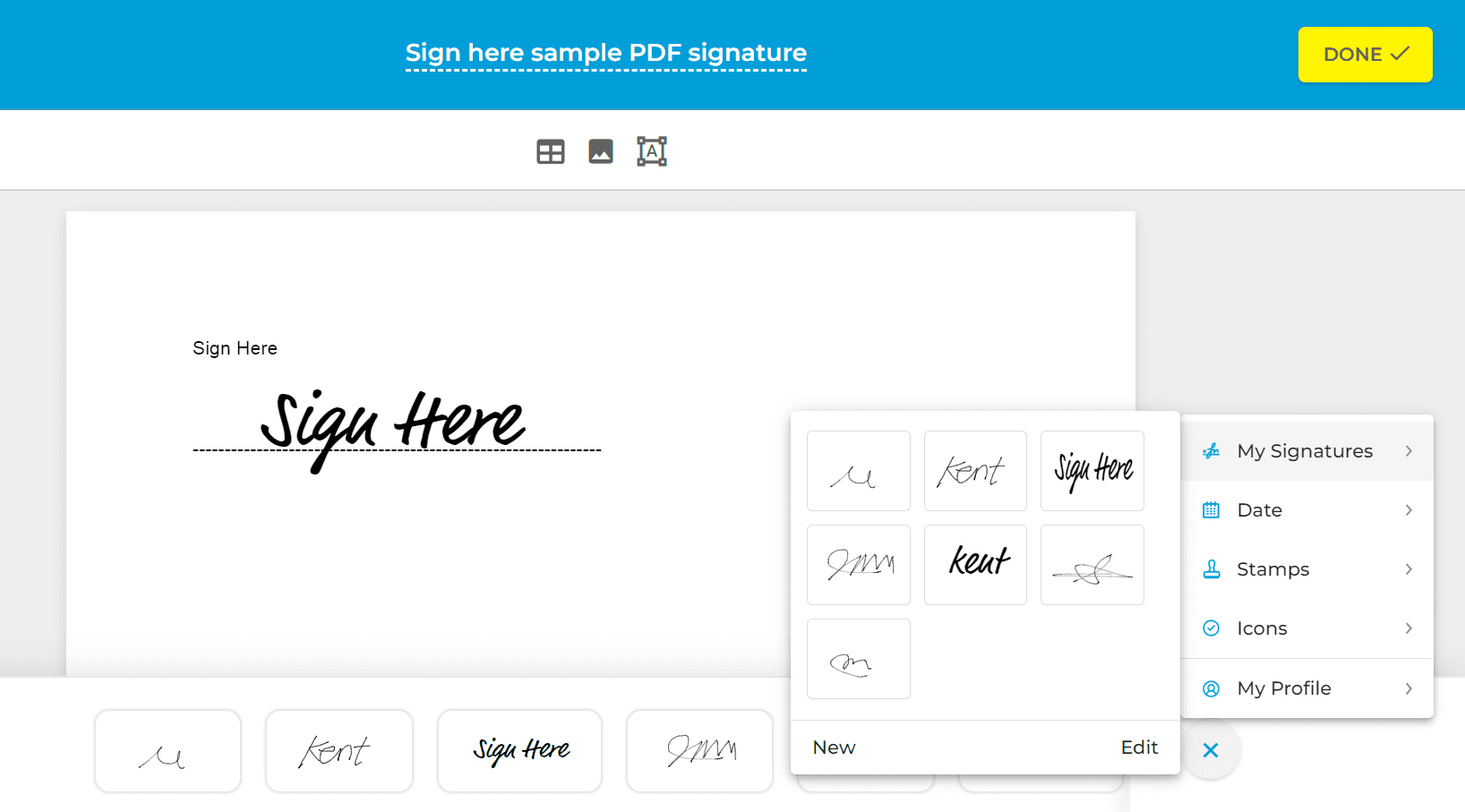 What is an online signature generator?
An online signature generator, also referred to as a digital signature maker or electronic signature generator, is a web-based tool that lets you create a digital signature by drawing or typing. Instead of writing the signature by hand, you get to do it online without wasting paper and ink. It's the ideal way to create eSignatures for digital document signing.
Why should you consider using a digital signature generator?
Using a digital signature generator can simplify the way you create signatures. There's no need to write it out on a piece of paper and scan it. You can also reuse your online signature, saving you the frustration of signing every page of a document manually.
Here are more reasons why using a digital signature generator can be advantageous for your business:
It lets you automate your eSignature creation process.
Save time and money by going paperless.
Your eSignature can match your brand's look and feel.
eSignatures are valid in the United States under the E-Sign Act.
You can sign forms and online agreements no matter where you are.
Can you sign a legal document using an online signature maker?
Yes. Most eSignature platforms give you the means to sign legal forms and agreements. Take Fill, for example. This feature-rich solution lets you sign and create digital contracts. You can even send signature requests if a document requires multiple signatories.
Each signature you create using Fill is legally enforceable. You don't have to wonder whether it's safe to use it to sign contracts and forms. This app also has signer ID verification, a feature that helps minimize the risks of identity theft and fraudulent transactions.
See also: What Makes an Online Signature Legally Binding?
Is there an app that tracks the history of your previously drawn signatures?
Yes, and that app is none other than Fill. Using this tool allows you to create legally binding eSignatures that you can save for later. This way, you don't have to bother repeating the same steps over and over. Whenever there's a need for you to sign a document, you simply add the signature directly from your online gallery. You can also delete your existing signatures and replace them with new ones.
Which industries accept eSignatures?
Here are some of the industries where eSignature plays a vital role:
Banking and finance
E-commerce
Education
Government
Legal
Manufacturing
Sales and retail
With eSignatures you can easily sign an employment contract, a medical consent form, or a business agreement.
Fill: The Best Way to Create a Legally Binding eSignature
Now that you know some of the best online signature generators in the market, it's time to pick the one that can truly benefit your business.
If you are looking for a seamless yet secure way to create digital signatures and sign documents, consider using Fill. Our online signature tool lets you close deals without meeting your clients in person.
You can also get your documents signed using your smartphone or tablet. It offers a hassle-free way to create signatures without the tedious process of printing everything on paper.
With Fill, you can:
Create legally binding signatures
Request signatures via email and shareable link
Secure documents with 256-bit encryption
Edit PDFs and fill out forms
Collect data using live forms
Create contracts using templates
Integrate document signing with other software using API
Integrate with third-party apps via Zapier
Track and monitor documents using audit logs
Maintain compliance with HIPAA and GLBA
Why complicate things when there's a more straightforward way to create signatures? With Fill, you can create as many signatures as you like and use them for business deals and other essential transactions.
It's high time to leave your pen behind. Create a free account to get started.