Online Signing has recently become one of the most sought-after ways to sign documents. We have noticed how technology has slowly taken over almost every major operation worldwide and that includes the verification process of important files as well. Organization are consistently trying to optimize their approach to work and they have used advancements in technology to serve this purpose to a great extent. In this post, we'll discuss how to add signature to PDF documents easily using Fill free esign app.
Several international laws are in place that allows us to take handle both legal and corporate documents with the help of online signatures. It makes online signatures the perfect way to deal with important documents.
3 Ways To Add Signature to PDF
The wide scale use of online signatures has led to the emergence of multiple ways to sign documents online.
Some examples of signatures that can be executed online are digital signatures, electronic signatures and scanned signatures. These help us make signatures remotely within seconds without having to commute or having to have the original copy of documents at your disposal. Let us take a look at how these signatures work in brief.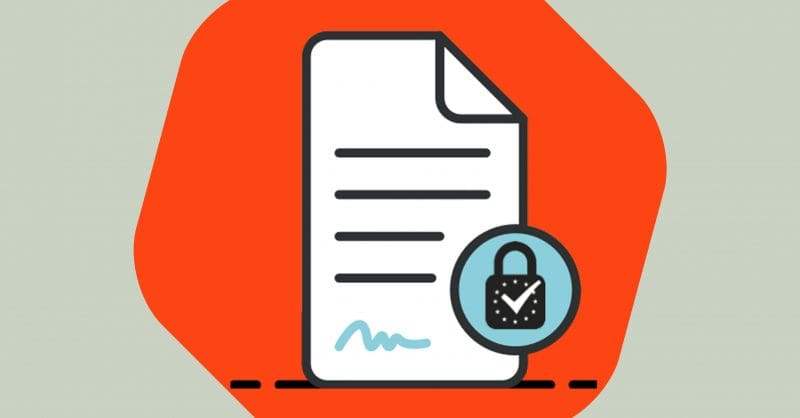 Digital Signatures
These are one of the safest forms of online signatures which allows the user to sign documents using encrypted codes that are exclusively associated with the signer. These encrypted codes are the verifying symbol for the signer and provide a lot of convenience to sign documents safely and quickly to get things done quicker.
Electronic Signatures
This is an electronic version of the sign of an individual. They are usually referred to as eSignatures and are generally in the form of a digital copy of the handwritten signature of the signer or a combination of alphabets and digits.
Scanned Signatures
Scanned signature may be the easiest way to attain an online signature but it is not usually as safe as the two options mentioned above. This is a scanned image of the handwritten signature of the signer which is simply uploaded in the form of an image file to be attached to the document in question.
One factor to remember here is that to effectively create an online signature for oneself, one should approach online signature service providers that allows them to create either a digital signature or an eSignature for themselves rather than sticking with a scanned signature that can be attained by anyone having basic knowledge of computers. The level of security the former two options provide makes them safer to be used for official purposes. Most educational institutions stick scanned signatures as using digital or electronic options is unnecessary there due to low risk as well as other extensive verification processes. But when it comes to official as well as legal matters, digital and electronic signatures are the best way to go.
Fill To Add Signature to PDF
Fill is a free electronic signature service provider that specializes in online signatures and has been making lives easy for their huge customer base worldwide. They are one of the most efficient eSignature service providers and have an interface that is easy to deal with.
It is very easy to add signatures on PDFs with fill and it will take a fraction of the time than with other services.
How to Add Signature to PDF?
In order to use fill's services, you need to subscribe to their services first which is super affordable when compared to other services. They provide you with the setup required for you to sync all your files and database with their software and then you will be ready to upload any document and sign it. You can easily create a sign through fill and then proceed to sign any document online with a click of a button. Here is a breakdown on how to add signature to PDF:
1.Subscribe to fill's services
2. Easily integrate your database and file storage with the software that is provided to you
3. Proceed to create your own electronic signature that you will be using for official purposes.
4. Select the pdf that you want to sign and follow the steps that is suggested by the software's interface
5. Send the file over to a recipient. It can only be accessed by the specific individual as it will be encrypted with a digital key.
This is all it takes to use fill to sign a pdf online and execute deals and transactions with ease.
Why Choose Fill To Add Signature to PDF?
Fill is affordable and provides a lot of options for its users. But this will be an oversimplification of the features that give them an edge over every other service of a similar nature. Let us take a deeper look at how exactly fill stands apart as a quality online signature service provider and a great option to sign pdfs online.
Easy interface to Add Signature to PDF
Fill has one of the easiest user interfaces out there and it can be easily used by anyone with basic knowledge of using computers and other electronic devices that allow internet connectivity. Everything feels automated with fill. You just need to fill in the variables and follow the steps required.
Optimal security and encryption to Add Signature to PDF
Every step of fill is secured and they digitally encrypt every access point to make sure that only authorized individuals can get their hands on the files and documents. Security is never compromised when using fill's services.
Suited For Every Setting to Add Signature to PDF
Fill is an accommodative option for businesses of any scale as well as individual office settings. If you are looking for eSignature solutions then you can simply approach fill no matter what your business or profession is.
Signing PDFs online is a very convenient way to quickly take care of deals and transactions without facing any of the inconveniences that are usually associated with the process.