Use Fill for your next non disclosure agreement to experience a new and easier way of creating and signing them. Fill allows you to create non disclosure agreement templates faster than ever that you can sign on with electronic signatures. It takes a fraction of the time to prepare agreements with Fill than it used to take with the traditional approach.
What Is A Non Disclosure Agreement?
A non-disclosure agreement (NDA) is a legally binding contract between two parties that establishes a relationship between them which is to stay confidential. These are also called confidentiality agreements as the details about their dealings as well as the nature of their association is not to be disclosed to anyone. Doing so may incur legal consequences for the party that breaches the confidentiality that was agreed upon.
There are two types of non-disclosure agreements which are known as mutual non-disclosure agreements and non-mutual non-disclosure agreements and they are used in different situations. However, the basic purpose of NDAs remains the same and it is concerned with maintaining secrecy about information or association.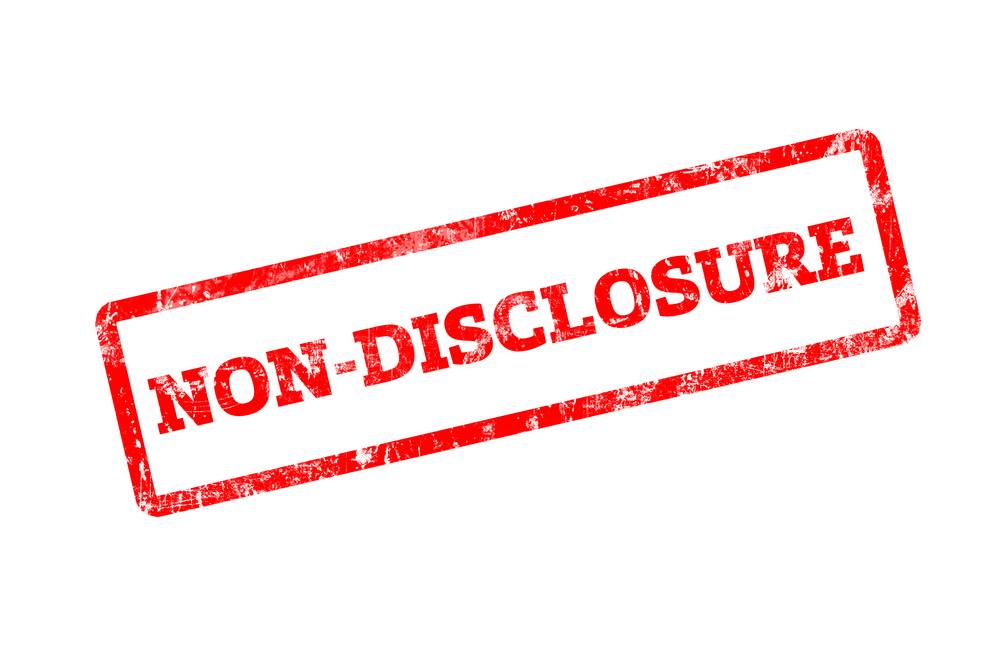 Non Disclosure Agreement Template From Fill
Create non-disclosure agreement templates with Fill in a few minutes by following a few simple steps. Fill is easy to use and does not require you to go through a lot of complicated steps to create and sign documents. Basic knowledge of handling computers and smartphones is all the knowledge you need to start using Fill.
How To Use Fill For Non Disclosure Agreement Templates
Things You Will Need To Access Fill's Services
You will only need a device with internet connectivity to use Fill. Sign up for an account with us and subscribe to our highly affordable plans that are designed to cater to both individuals as well as large organizations.
Steps To Use Fill eSignature Services
Here are the steps you need to follow to create a non disclosure agreement template and sign it with eSignature using Fill.
Step 1: Sign in to your Fill account using your credentials.
Step 2: You can access documents and PDFs stored in your device and upload them to Fill's cloud or you can simply navigate through uploaded files and select the one you need to edit or sign.
Step 3: The chosen document will then be opened in Fill's PDF editor where you can make changes and review the content.
Step 4: You can also add images, fillable fields and textual content to further customize the document.
Step 5: You can add fields for signatures for your associates so that they have an easier time putting their signatures on the said document.
Step 6: You can sign the agreements electronically which can be done in one of the following ways:
Use a mouse to draw your signature
Draw your signature on a touchpad or touch screen.
Type your signature
Upload a scanned image of your signature.
Step 7: Choose the Done option and the editor will process the document which can then be saved and sent to your associates for reviewing and signing.
Importance Of Using Latest Technological Means
Using the latest and the most efficient way to take care of work is a necessity these days. It gives individuals and businesses that much required competitive edge. Fill can make a huge difference when it comes to the pace of work and productivity. It provides a set of features that can help out with every aspect of documentation.
What Difference Can Fill Make?
Faster workflow
A significant boost in the pace at which work gets done is the first change you will notice after choosing Fill to handle your documents and agreements. You can create, sign and send documents online within a fraction of the time that it used to take earlier.
Paperwork becomes less bothersome
Non-disclosure agreements are mostly about paperwork and require employees to accumulate, process, store and protect them. To get rid of these inconveniences, one can use Fill to completely digitize the process. A lot of steps involved in the process when dealing with papers can be excluded to make your work easier and faster at the same time.
Areas That You Can Improve On With Fill
Interaction
You can create a better ground for communication and interaction when dealing with non-disclosure agreements online. Both parties will have an easier time reviewing the terms and also voicing any concerns in a detailed manner after a thorough look. Having the convenience of accessing documents from any device at any time further adds to this advantage.
Insight
Fill allows you to keep tabs on the signing that has been completed and also the documents that are yet to be signed. You can have a better idea about the work that has been taken care of and also what is yet to be done.
Extensive Global Presence And Trusted By Millions
Fill has an extensive reach that encompasses millions of happy customers worldwide. Businesses and companies have been trusting us to take care of confidential documents and have been using our services to sign them with eSignatures. We like to make sure that we provide the best possible experience for our customers and help them handle their work with the latest conveniences that technology has to offer.
Join our rapidly growing family of millions of customers and take advantage of the latest features that technology has to offer. Fill makes creating and signing documents easier than ever before which will greatly help you to create a better and more efficient way to get your work done in the fastest, cheapest and most convenient way possible.