Have you ever wondered whether you can use Word to create fillable documents and interactive forms? The answer is yes. Along with its other advanced document editing tools, MS Word also has a built-in feature for creating fillable forms. The process may not be as simple as clicking a few buttons, but once you've gotten the hang of it, you'll be able to do it like a pro! 
If you want to learn how to make a Word document fillable without converting it into any other format, you better read on. Below, you'll find our easy step-by-step guide on how to use MS Word to create fillable documents and forms.
Table of Contents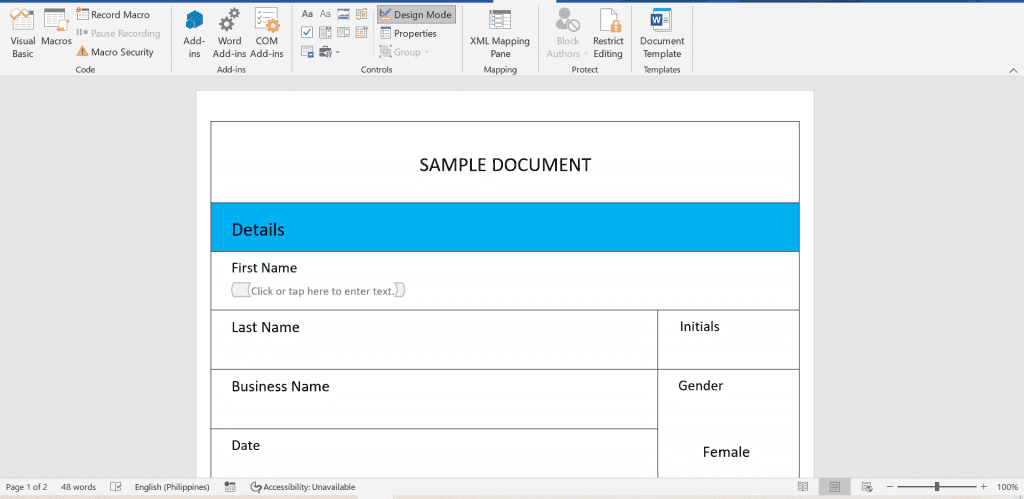 Create fillable documents and live forms with ease. Streamline your form-filling process and collect information more quickly without any hassle.
Can a Word Document Be Fillable?
Unlike the standard Word document, a fillable document makes it easy for users to provide and enter their information. Instead of asking the user to print and fill out the document by hand, you can provide a fillable form with dynamic text boxes and checklists. This way, they can readily fill out the document and submit it when done. And yes, a Word document can be fillable. To make a Word document fillable, you can either format it using MS Word or use an entirely different third-party application.
How to Make a Word Document Fillable?
Below are the steps on how to make a Word document fillable in MS Word:
1.) Open the MS Word application on your desktop. Go to File > Options > Customize Ribbon. Under Main Tabs, click the check box next to Developer and click OK before proceeding to the next step.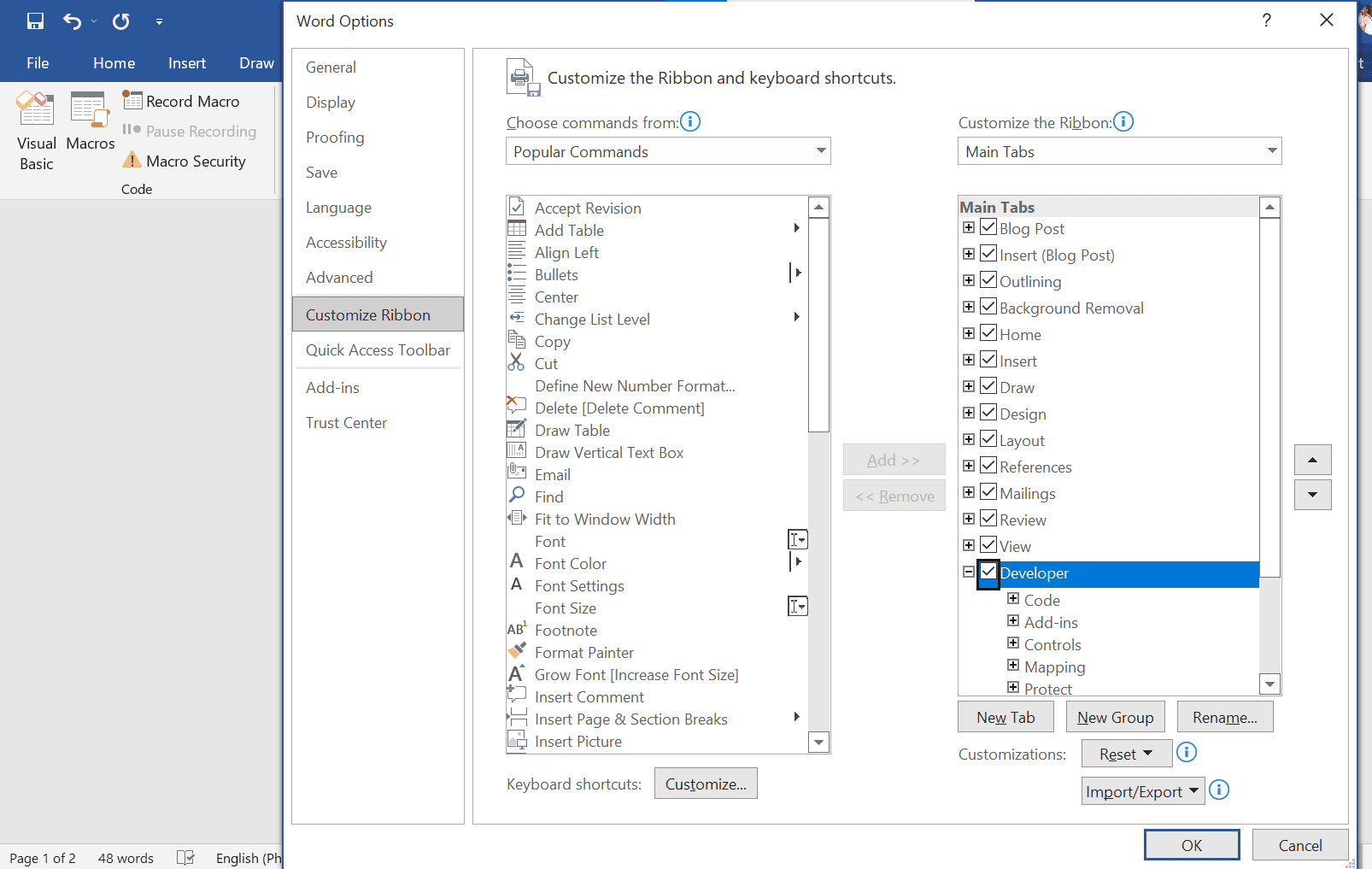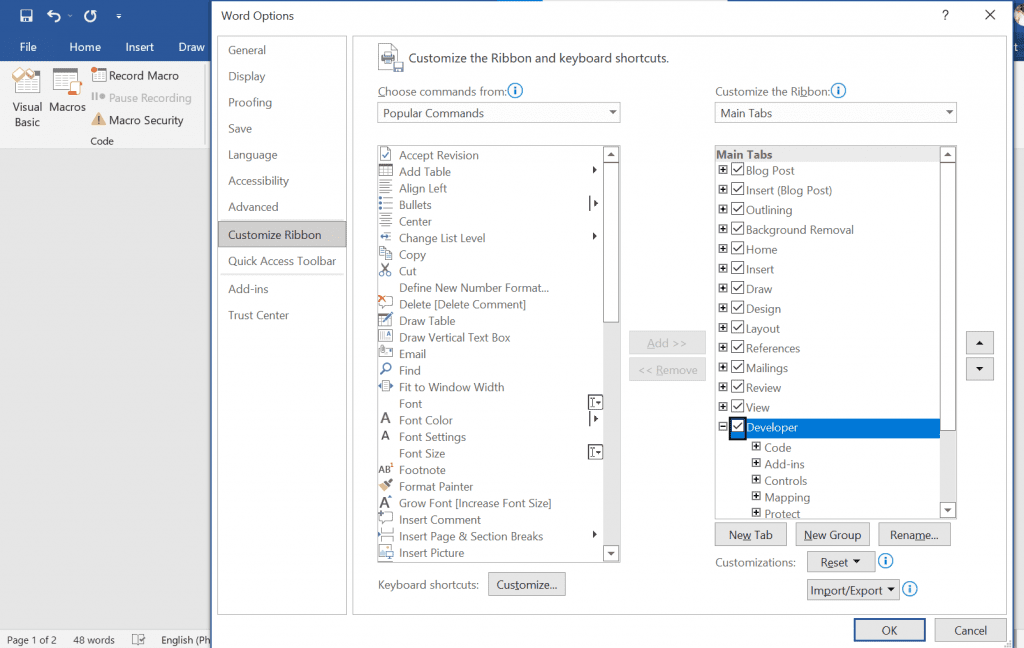 2.) Create the layout of your fillable document. Structure your form in any way you want, depending on your purpose. You can also use an existing form template, so there's no need to create everything from scratch.
3.) Next, place your mouse cursor in the area where you want to insert the input field. Click the Developer tab in the command bar or ribbon and make sure to switch to Design Mode so you can access the menu for content controls.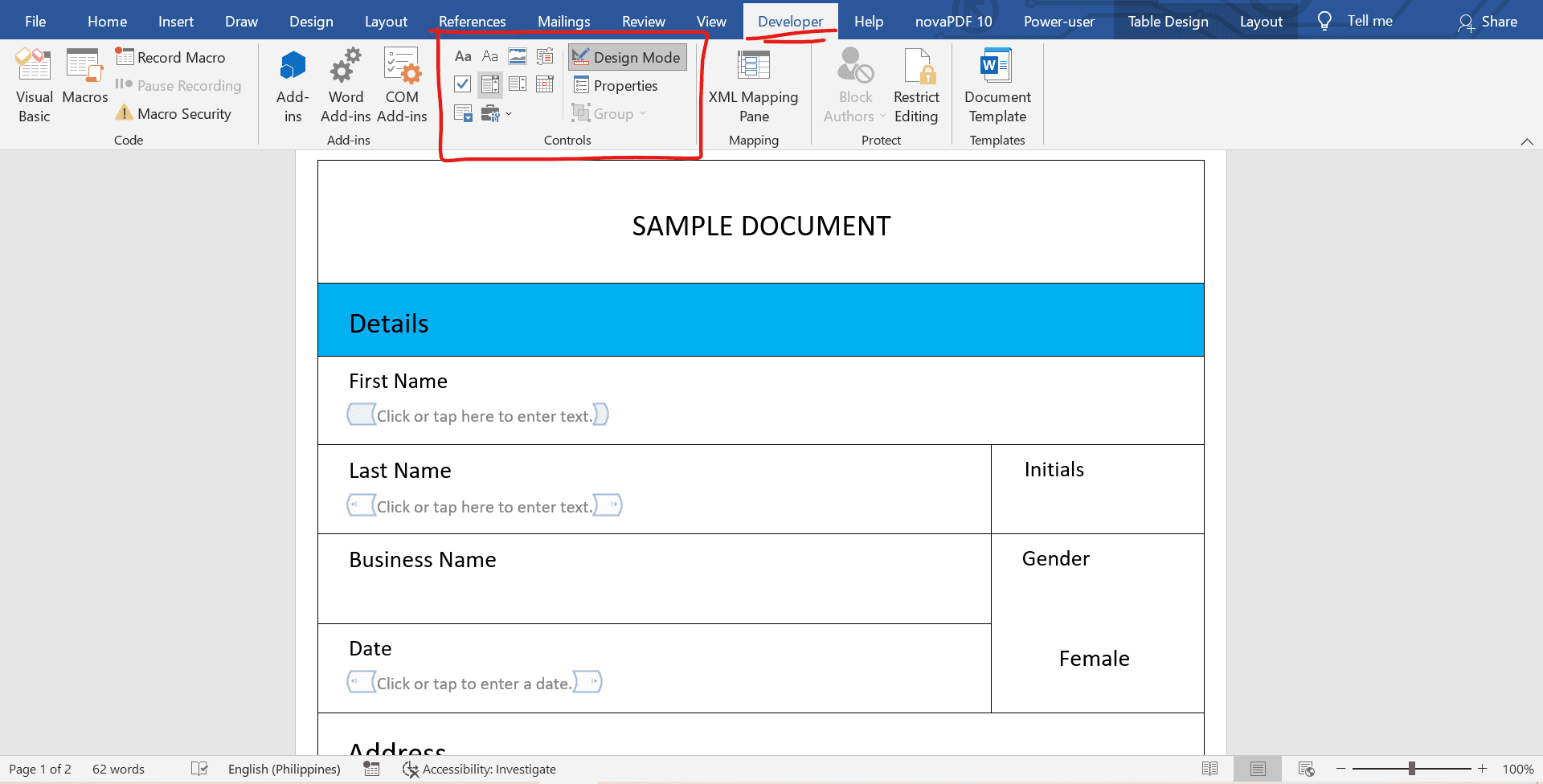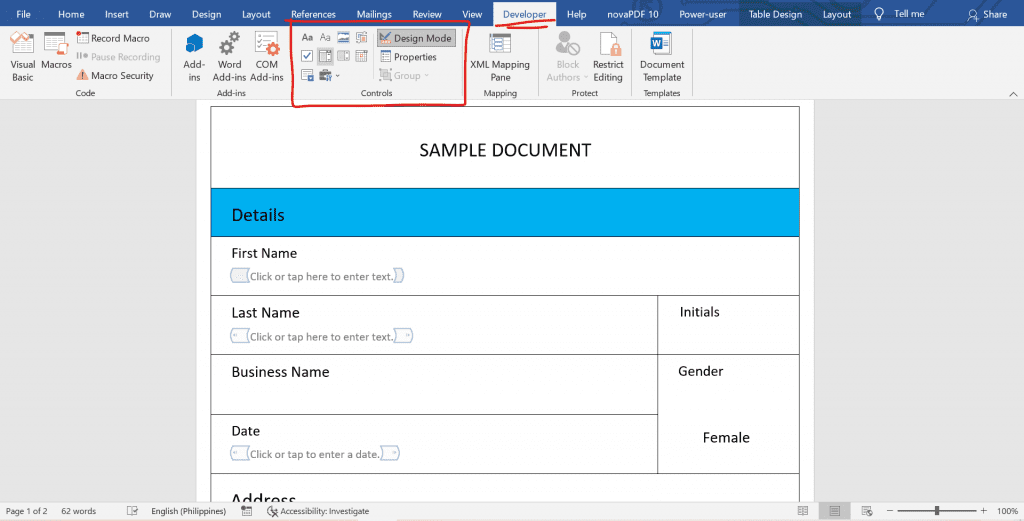 4.) Select your desired form element or content control. You can add a rich text field, plain text field, checkboxes, date picker, and even a drop-down list. After editing your fillable document, turn off the Design Mode and click Restrict Editing to set your desired editing restrictions.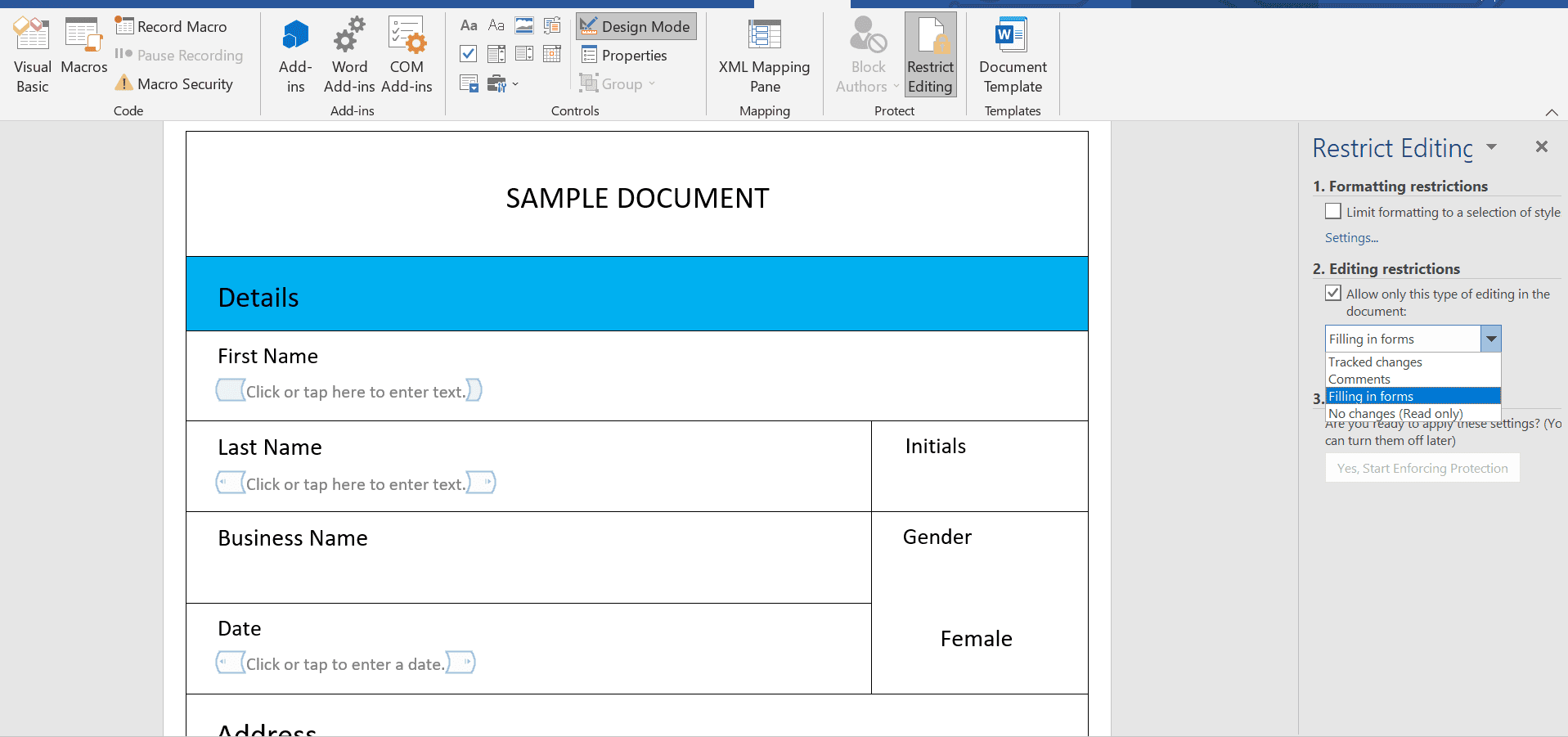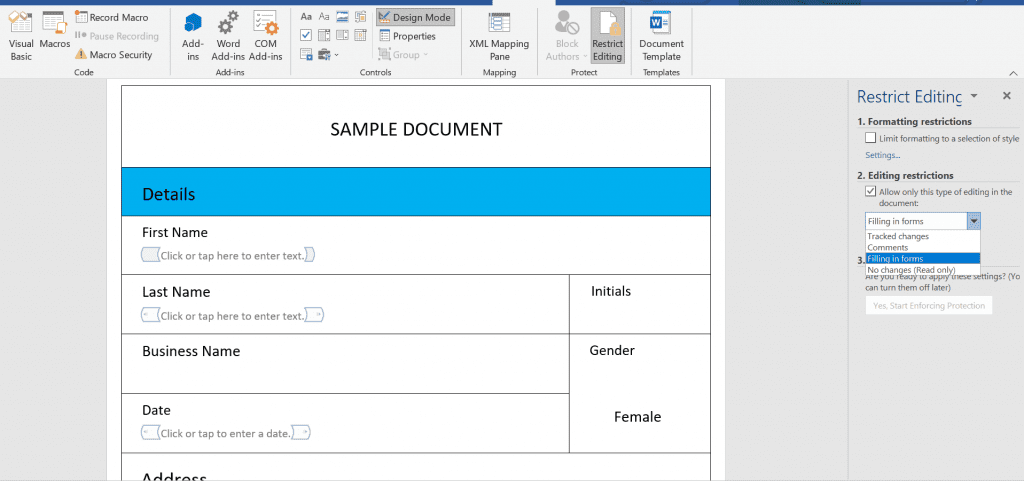 5.) Go to File > Save As to save your fillable Word form.
That's it! It's already up to you if you want to upload your fillable document online or share it in your local network via advanced file sharing.
How to Convert a Word Document Into a Fillable PDF Form?
Learning how to make a Word document fillable isn't that complex, but what if you want to save the form as a PDF? If you've edited the fillable document on MS Word, exporting it as a PDF may affect its original format. If you want to create a fillable document that you can save as a PDF, you're better off using a third-party tool or application like Fill or MightyForms.
With Fill, you can quickly create fillable PDF documents and publish them as live forms. Through live forms, you can collect and analyze data in real-time. It offers a fast and effortless way to gather information. 
Here are some of the reasons why Fill is ideal for conducting surveys and collecting information:
It uses military-grade encryption 

It provides real-time analytics and document logs.

It supports automatic document filling and unlimited uploads
How to Make a Document Fillable Without Using MS Word?
To make a Word document fillable without using MS Word, here's what you need to do:
Create and format your document using MS Word and save it as a standard DOC or DOCX file.
Go to the Fill website and sign in to your web dashboard.
Click Start Now and select among the available options under Sign.

Select Only You if you are the only one to fill and sign the document.
Select Request Others if there are other individuals or signatories involved.

Drag and drop your Word document to the upload section. Do not close your app or browser window while the upload is in progress.
If applicable, enter the name and email of your co-signers, then set your preferred signing order. Click SETUP to proceed.
Wait for the document editor to load, then select and drag the fillable fields you want into your desired locations.
Resize, sort, and customize the fillable fields according to your preference. You also have the option to add restrictions, such as limiting the entries to text only or numbers only.
Double-check the changes you made. Click REVIEW, then set your desired sharing options. You can specify the due date and customize the signer invitation text.
That's it. Clicking SEND will prompt Fill to send the fillable Word document to the designated recipients. 
To download a copy, return to your dashboard. Click the options icon (three vertical dots icon) next to the document, then select download PDF. 
Final Thoughts on How to Make a Word Document Fillable
By learning how to make a Word document fillable, you can easily ask others to fill out and submit your forms while keeping them in their native DOC or DOCX format. There's no need to convert your documents, and should you decide to make some changes to your existing fillable document, you can quickly do so. It's a convenient way to process fillable forms while efficiently collecting data.
If you want a more secure and seamless way to create fillable documents, consider using Fill. With our mobile and web-based application, you can create and publish live forms using only your tablet or smartphone. You can also fill out and sign documents remotely, even if you don't have access to your office computer.
Take our free tour to learn more about how Fill can help streamline your data collection.