Document annotation allows multiple users to review, comment, and highlight content simultaneously. Instead of going through the entire page to find specific information, annotations make it easier to search and sort data.
Annotating documents is like writing notes in the margins of a book. The only difference is that it's more sophisticated when you do it digitally. This article will teach how to use it in Fill, which can also be useful in contract management.
A Brief Overview of Document Annotation
Document annotation refers to the act of highlighting sections or commenting within a document. When you annotate documents, you also:
Label, map, sort, and extract specific data
Provide feedback to improve the quality of a document
Ask for additional information, clarification, or references
Annotation is possible both on paper and digital documents. Many online tools are available for popular document formats like PDF and DOCX. It's a simple yet effective strategy for anyone who needs real-time access to information, insights, and suggestions.
Importance of Document Annotation
Real-time collaboration
Document annotation provides an effective and convenient way to share ideas. Team members can make inline notations and highlight specific content. Anyone accessing the document can add labels, revise content, highlight a specific section, or provide suggestions. There's no need to set up a meeting to get input from multiple contributors.
Fast information retrieval
Annotations are often searchable. All you need to do is type in keywords in the search bar on your Fill dashboard. This makes document management a breeze. For example, if a document is annotated with relevant tags that describe its contents, a user can quickly find the information they need.
How to Annotate Documents Online With Fill
Annotating documents online couldn't be easier with Fill. With its intuitive user interface and easy-to-follow instructions, you can annotate contracts and other documents in the cloud.
1. Sign up for a Fill account.
2. Go to the main dashboard and click Create Template, and select Upload to annotate an existing document.
3. Drag and drop the files into the pop-out window. You can also click "browse files" to import from your local drive.
4. Click Content on the left panel to show the annotation tools. You may add the following:
Text

 – Click to activate the text box and type in a comment or label. Drag and drop it on the page where you want to add annotations. Use the text toolbar to change the font style and size. You may also apply formatting like bullets, numbering, and more.
Image

 – You can also upload an image from your computer. Drag and drop it to the appropriate position in your online form.
Video

– Copy-paste a YouTube URL to embed multimedia content in your form.
Table

– Add columns and rows if you need to present data in a structured way.
5. Once you are satisfied with the annotations, click Save.
6. Fill will direct you to the main dashboard. A small window will pop out that says the template is saved. Click Got it!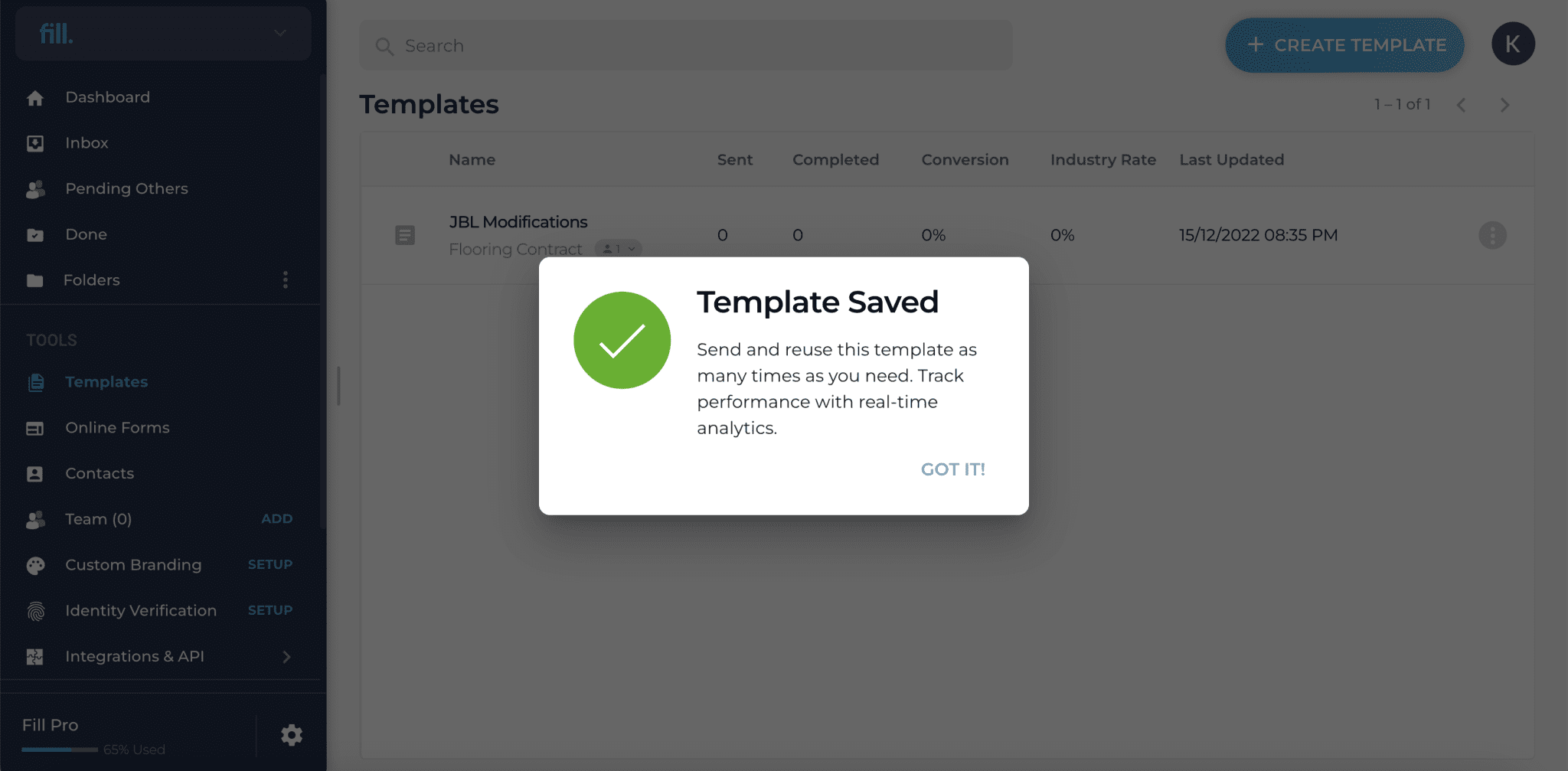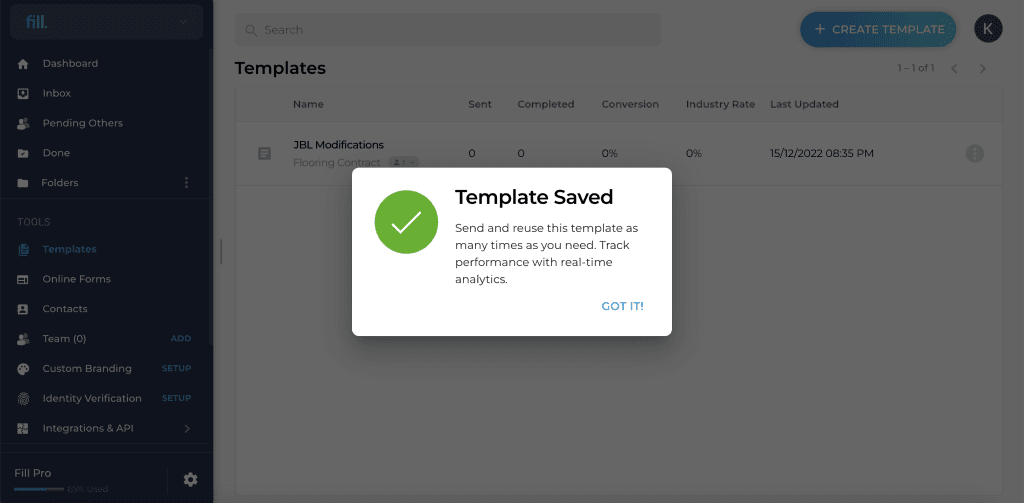 7. The document will be saved as a template, which will be accessible in the main dashboard.
How to Annotate a PDF File With Fill
If you have a Fill account, you can also annotate a PDF file. Follow the steps below.
1. Go to the main Fill dashboard and click Create Template, then select Upload to annotate an existing PDF document.
2. Drag and drop the files into the pop-up window, or click "browse files" to import from your local drive.
3. Select the template type on the drop-down menu. If it's not available, then choose one that's closely related to what you are uploading. For example, this screenshot shows that the user has uploaded an employment contract agreement.
4. You need to use the text tool to leave comments or suggestions. Drag the text box to your desired area.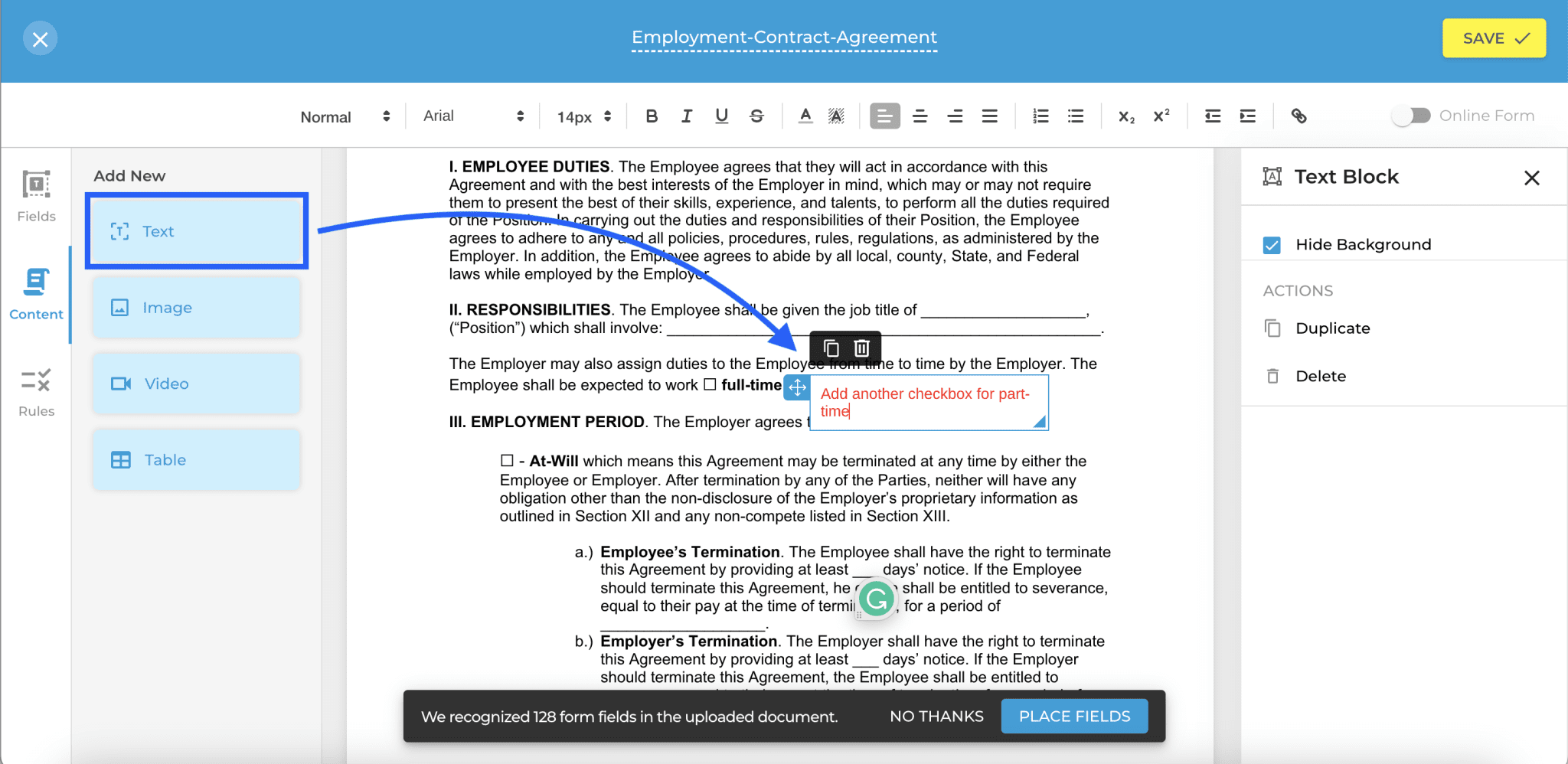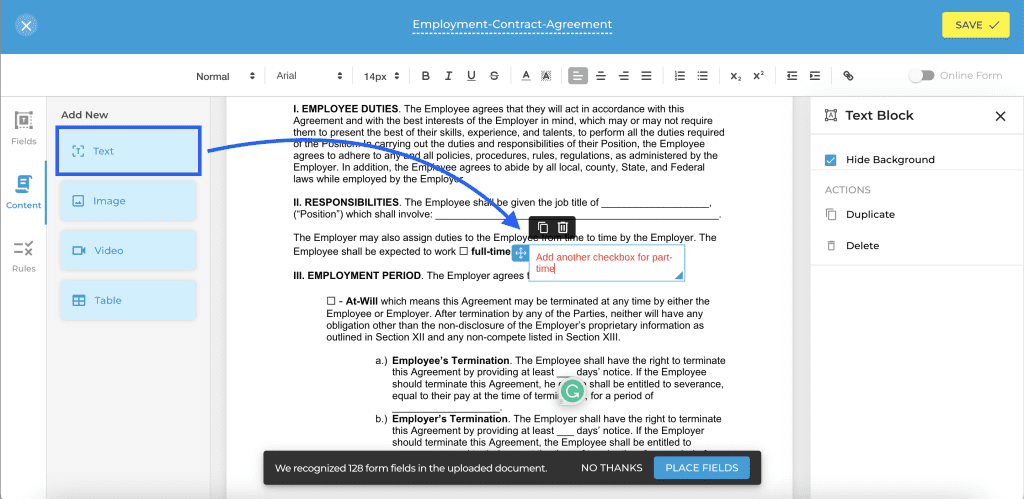 5. Click Save once you're done.
Benefits of Document Annotation for Businesses
Document annotation is an invaluable tool for businesses looking to streamline administrative processes. Other benefits include:
1. Improved customer satisfaction
Say your customer sales team has documents that contain feedback, suggestions, and issues. They can work with other teams, say marketing or product development, to identify key areas for improvement. These changes will eventually enhance customer experience.
You can even track trends over time with annotations on specific customer pain points. This allows you to become better at addressing customer needs beyond just gaining profits.
2. Better decision-making
This process doesn't need to be time-consuming and stressful. By annotating proposals and reports, businesses can quickly identify and analyze key ideas. Thus, your team can make comparisons between different options.
Additionally, businesses can track changes made to documents over time. It allows for a better understanding of the impact of decisions on overall operations.
3. Cost-effectiveness and efficiency
Annotating digital documents reduces the need for printed copies and storage costs. Most documents are accessible in secure cloud services that allow teams to collaborate remotely. You no longer have to print updated versions of the same document.
For example, a UX designer is annotating the latest mockups on a cloud-based platform like Figma. The design and product team will quickly view the changes and updates online. With document control, you can ensure that only the latest version of a document is used and shared.
Best Practices When Annotating a Document
1. Read the entire document first
Before you start annotating, read the entire document from start to finish. This will give you a good overview of the main points, especially when dealing with technical or legal language.
2. Highlight important passages
Use a highlighter to mark any passages that are particularly valuable or relevant to your needs. This will make it easier to find these sections when you need to review them later.
3. Keep track of your sources
Note where each piece of information comes from so that you can easily find it again. In addition, annotations can also replace footnotes, which can provide references for statistics and technical information.
Share and Collect Insights With Fill's Annotation Tool
Annotating documents helps businesses make informed decisions based on accessible and accurate data. It also promotes collaboration, allowing for easy communication between members of the organization.
Fill's annotation tool simplifies this process, making it easier for teams to access shared information. You and your team can enjoy the following perks:
Update contracts and allow authorized members to edit, suggest, and provide feedback using the text tool.
Share and collect ideas as you work on various projects with PDF files you can upload to the system.
Create backups for all your documents in our secured HIPAA-compliant platform.
With these in mind, Fill stands out as a leader in the industry, delivering intuitive cloud-based solutions for all types of businesses. Create an account for free and enjoy unlimited annotations of documents.