The main difference between Proposify and DocuSign lies in their core functionalities. Proposify specializes in proposal and document creation for sales. DocuSign is an electronic signature and document management platform used for a wide range of business documents beyond proposals.
This article dives into other notable distinctions between Proposify vs. DocuSign.
Comparing Proposify vs. DocuSign
 

Platforms Supported

Cloud Storage

Integrations

Custom Branding

Pricing

Proposify

Windows

Mac

iOS

Android

SaaS/Web

Yes

Gmail, HubSpot, Slack, Zoho, DropBox, Box, Google Drive, Salesforce, Stripe, and more.

Yes

Starts at $49 per month

DocuSign

Windows

Mac

iOS

Android

SaaS/Web

Yes

Gmail, HubSpot, Slack, Zoho, DropBox, Box, Google Drive, and more.

Yes

Starts at

$8 per

month
Contract Repository
To kick off our comprehensive comparison between Proposify vs. DocuSign, let's explore their contract repository features.
Proposify has a centralized hub for storing all types of contracts, including signed, unsigned, and expired agreements. This repository simplifies the process of managing contracts while providing a clear overview of the status of each document.
Similarly, DocuSign simplifies contract management by offering a centralized solution. It enables users to store all contracts within a searchable repository, ensuring quick and efficient access. Additionally, permission controls are in place. This allows organizations to maintain the security and confidentiality of their documents while streamlining the management process.
Mobile and Other Device Access
Proposify offers multi-platform accessibility. Users can create, view, and manage their documents on various platforms, including Windows or Mac for desktop access. At the same time, dedicated mobile apps are also available for iOS and Android devices.
Just like Proposify, DocuSign allows users to manage documents and eSignatures conveniently on various devices. The platform is compatible with Windows, Mac, iOS, and Android. 
Reporting and Analytics
Proposify offers a live activity feed that lets users track their prospects' interactions and provides a real-time play-by-play of their deals. Additionally, the deal dashboard offers a comprehensive view of a pipeline, enabling them to identify and overcome bottlenecks effectively.
Moreover, Proposify's sales reports provide easy access to essential metrics. This helps users to make informed decisions and enhance their proposal management strategies.
DocuSign offers comprehensive reporting and analytics features within its contract lifecycle management (CLM) system. Administrators can harness these tools to gain valuable insights into document turnaround times and activities. It also gives its users the ability to organize and group data according to specific data columns and groupings.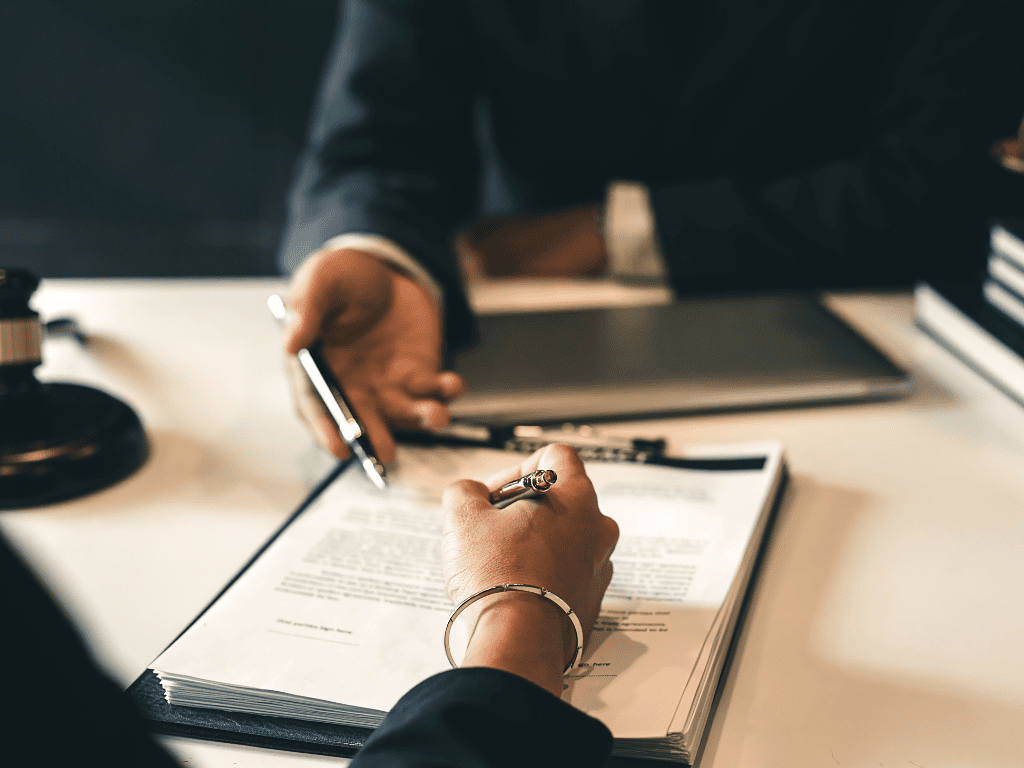 Custom Branding
Proposify offers its users customizable branding features to enhance the presentation of their proposals. With the help of an intuitive editor, Proposify enables the swift creation of branded project proposals using logos, colors, and more.
DocuSign also offers custom branding features. These allow users to personalize the appearance of the emails and envelopes they send out. This feature allows for incorporating visual elements like logos, images, colors, and more.
Bulk Signing Capability
Proposify allows users to obtain multiple signatures from the same signee within their proposals. This feature also allows them to request a signee's initials instead of a full signature, offering flexibility in the signing process. Furthermore, it provides enhanced tracking of pending signatures. This promotes precision and efficiency in managing the signing workflow.
DocuSign's "Bulk Send" feature is a tool for efficient and secure bulk signature collection. It streamlines the process by enabling the simultaneous distribution of standardized documents to all recipients. This also allows multiple parties to sign and complete their documents conveniently within the DocuSign eSignature platform.
Team Collaboration
Proposify enhances team collaboration through its content library and the roles & permissions system. These allow the entire team to work together effectively on developing successful proposals.
DocuSign's team collaboration features allow selected recipients to interact with specific document elements. These include texts, radio buttons, drop-down menus, and checkboxes. This functionality is particularly valuable when signers need to negotiate changes within a document.
Moreover, DocuSign provides a secure and efficient platform for managing these changes. They ensure that all modifications and approvals are meticulously recorded in a secure audit trail.
Notifications and Reminders
To wrap up our comparison of Proposify vs DocuSign, let's talk about notifications and reminders.
Proposify simplifies the proposal management process with its notifications and reminders features. Users can set up custom notifications to stay informed about proposal activities. Additionally, Proposify's reminder system helps prompt clients to review and respond to proposals.
DocuSign offers options for setting reminders and expiration dates, as well as receiving notifications. DocuSign ensures that tasks are efficiently managed and completed on time. These features also contribute to a smoother workflow.

Fill: The Best Alternative to Proposify
When considering an alternative to Proposify, Fill stands out as the next best option. Fill introduces a game-changing feature by converting any Android or iOS smartphone into a portable document scanner. This promotes seamless scanning, signing, and sharing of PDFs on the fly. This remarkable feature, absent in Proposify, enhances document mobility and accessibility.
Additionally, Fill's pricing structure sets it apart from the competition. With the Pro version starting at just $24.99, it provides a cost-effective solution for businesses. In comparison, Proposify's pricing begins at $49, making Fill a budget-friendly choice without sacrificing functionality.
Choose Fill for affordable and flexible document solutions. Sign up for a free account today.