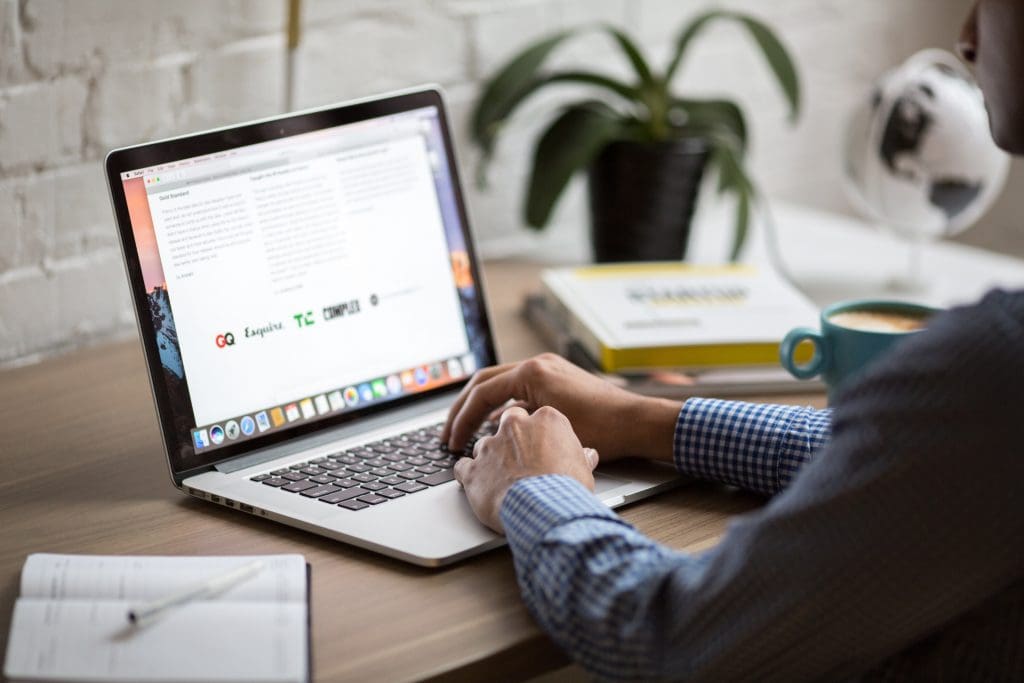 While there's a certain level of convenience that comes with sharing files and documents digitally, one cannot discount the security issues that come with it. A straightforward way to ensure that your documents don't get altered or forged is to send them as a PDF. Moreover, sending a PDF version guarantees universal compatibility.
When it comes to PDF files, more than a dozen platforms allow annotating and document signing capabilities. In today's article, let's examine two main players: DocHub vs Lumin PDF.
Table of Contents
How to look for the best PDF program?
Before we do a comprehensive review of DocHub vs Lumin PDF, we will first examine the key factors you need to look for when in the market for the best PDF program or software.
1. Your Needs
One of the first things you need to do is figure out what you or your organization need from a PDF software or program. To help you with this, here are a few questions to ask:
Do you deal with a high volume of PDF documents on a regular basis?
Does your organization heavily rely on PDF documents?
Do you or your colleagues use other tools other than viewing the PDF files?
If you answered all these questions with a resounding yes, perhaps you need a professional PDF program with a comprehensive list of features and functionalities. However, if you most answered no, you might not need something with very fancy tools.
2. The Cost
When making a thorough comparison of DocHub vs Lumi PDF, the cost plays a huge role in selecting the best option. You don't want to break your bank, but at the same time, you also do not want to settle for a subpar option. Determine how much you are willing to invest in this kind of software or program.
3. The Features 
Of course, the suite of features is an important key factor to help you find the best option. Since you already have an idea of the kind of processes you do with your PDF documents, you will be able to have a shortlist of non-negotiable features. 
When it comes to DocHub vs Lumin PDF, we will discuss their pros and cons in detail in a minute.
DocHub vs Lumin PDF: Which One is Better?
As previously mentioned, there are an encompassing number of choices when in the market for a PDF program. However, this article will focus on DocHub vs Lumin PDF as they are two of the most popular options available.
You might be wondering, which one is the best option for you–DocHub vs Lumin PDF? Let's take a look: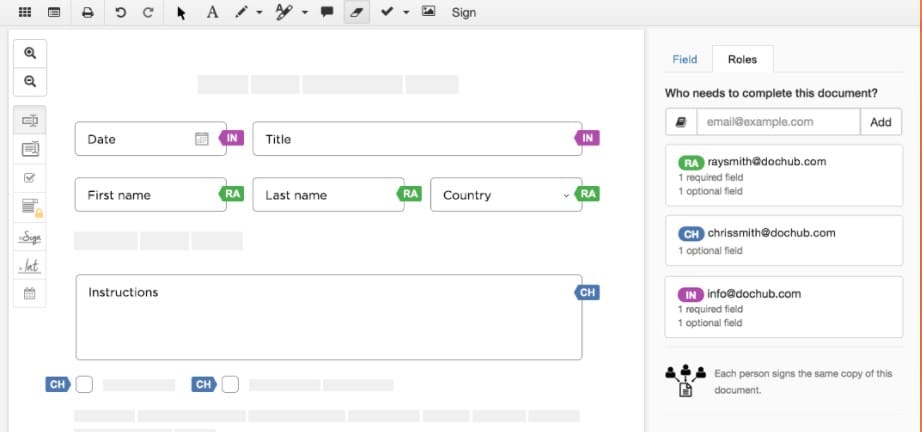 DocHub is a cloud-based PDF software that enables you to easily edit, sign, and share PDF files with your clients or colleagues. It offers a plethora of features such as access controls for better security, collaboration tools, electronic and digital signature functionality, forms management, and a document editor that allows you to convert other file formats to PDF.
DocHub is a budget-friendly option for PDF software with plans that start at $6.99 a month. If you want to do a test run to see if you like their software, you can take advantage of their free trial or free version.
On the other hand, Lumin also lets you edit, annotate, and share PDF documents. Like DocHub, it is also completely cloud-based. But does Lumin compare with all DocHub has to offer? In some ways, yes. Both these options are pretty comparable with each other. One defining feature Lumin has that sets it apart from DocHub is its interface. Lumin boasts a more modern, more fun user interface that is easy to navigate.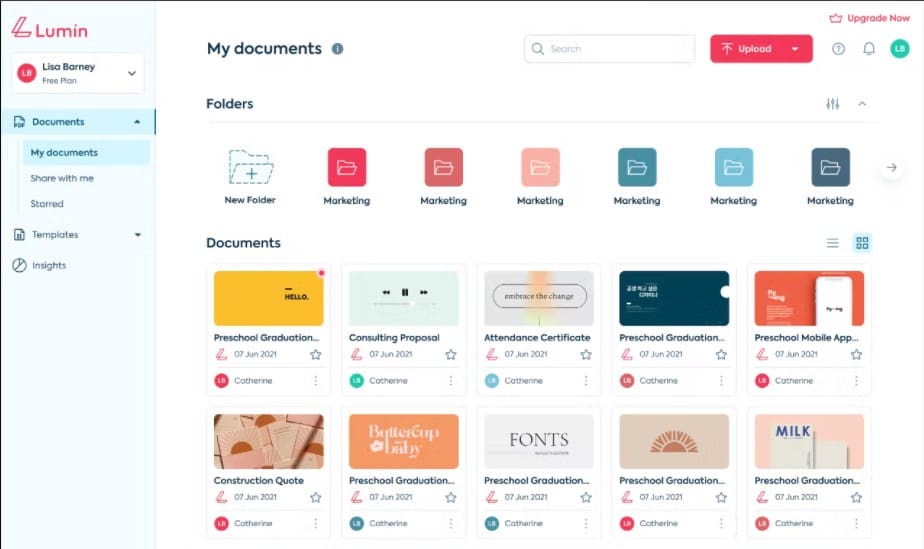 However, when it comes to pricing and features, it's quite evident that DocHub wins these factors by a mile. Lumin's pricing plan starts at $10 per month per user, which is slightly more expensive than its counterpart. But Lumi does have a free trial if you don't want to commit yet. Moreover, its suite of features is underwhelming, with only collaboration tools and conversion functionality.
With all these being said, which one's the better choice of DocHub vs Lumin PDF? While Lumin has a striking interface that's also very intuitive, it doesn't have a lot of functionalities to offer when you compare it with DocHub.
What are other alternatives for PDF tools?
Now that we know which wins in the battle of DocHub vs Lumin PDF, let's take a look at the other alternatives that are also worth considering.
ABBYY FineReader PDF
This option is ideal for small to medium-sized businesses that deal with a hefty bulk of PDF document processing. With a one-time payment of $129, you will surely get your money's worth as it packs a ton of top-rated features such as collaboration tools, encryption, document generation, electronic and digital signatures, archiving and retention, batch processing, and so much more. 
This is also a worthy contender between DocHub vs Lumin PDF.
PDFTron SDK
PDFTron prides itself on being a premier global provider of high-performance document processing technology. The company has thousands of clients spanning from different industries and sectors. Just like the options mentioned above, PDFTron also offers an impressive roster of features, including watermarking, document conversion tools, PDF reader, compliance tracking, file recovery, and full-text search.
Fill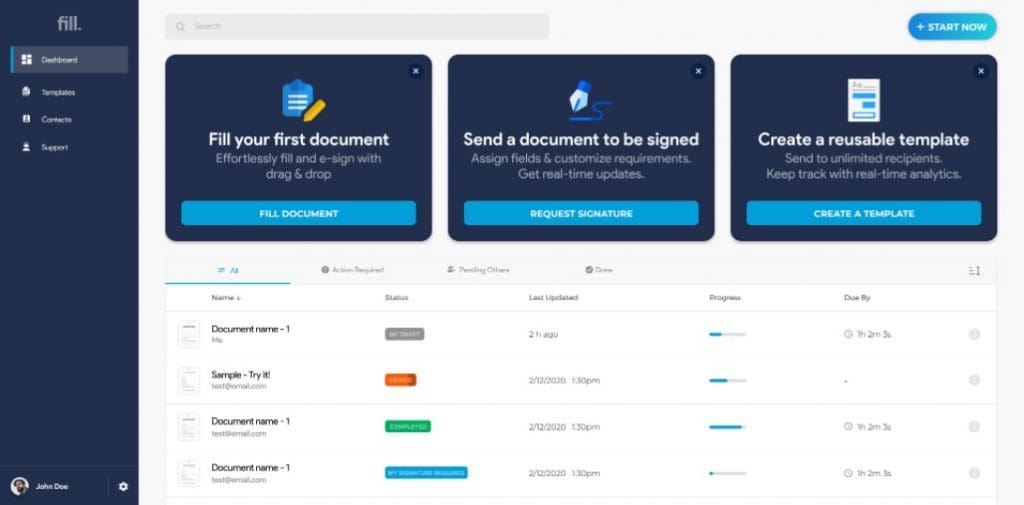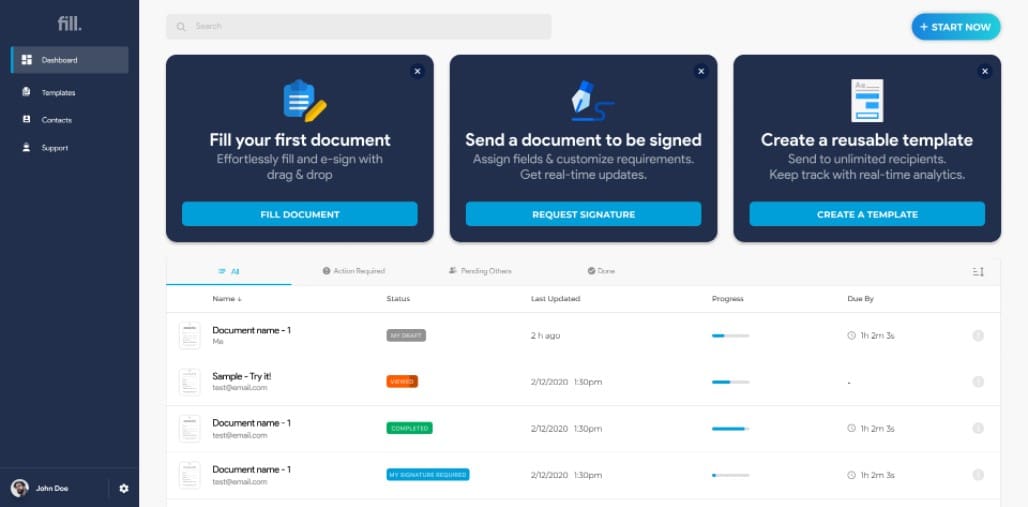 Although Fill might not necessarily be PDF software, it also allows you to process PDF documents, especially in terms of signing and form filling. It's a must-have tool for businesses of all sizes in today's modern and digital age.
Fill allows you to monitor the progress of your documents in real-time, and you can also set notifications so you'll be up-to-date with the current status. You can also create forms and collect information, which is ideal for conducting a survey. Furthermore, it allows you to generate audit trails and logs for better transparency and accountability.
You can use Fill to process the following documents:
Wills
Letters on Intent
Leases
Purchase Orders
Property Agreements
And so much more
Conclusion
To put it simply, the clear winner of DocHub vs Lumin PDF is the former, but that is not to say that the latter does not have a lot to offer. Again, the best determining factor to help you make a wise decision is to examine your organisation's current and future needs. Once you know what those are, you will make informed choices.
dochub
dochub vs lumin
lumin pdf
pdf documents