With online signing becoming an important tool these days, Cursive Signature Generators are becoming highly relevant. Online signing has become a familiar tool that is used by numerous individuals as well as businesses.
We have seen the gradual ascend of digitization and how it has taken over almost every aspect of our lives to the point that we can no longer consider options that do not have a minute involvement of technology to get the job done. This has proved to be a great tool for optimizing our day to day actions and making our lives more productive.
There are laws in place both at a national as well as international level to facilitate the use of online signatures as a legally binding form of authentication by an individual. This further adds to the value that online signatures hold these days.
Ever since the idea of signing documents online had gained momentum among the world population, there have been numerous ways that people have come up with signing documents online. Some of the examples of ways to sign documents online are electronic signatures, scanned signatures and digital signatures. They all differ in terms of the process of signing the documents but one common trait they share is their ability to facilitate the users to sign documents within moments.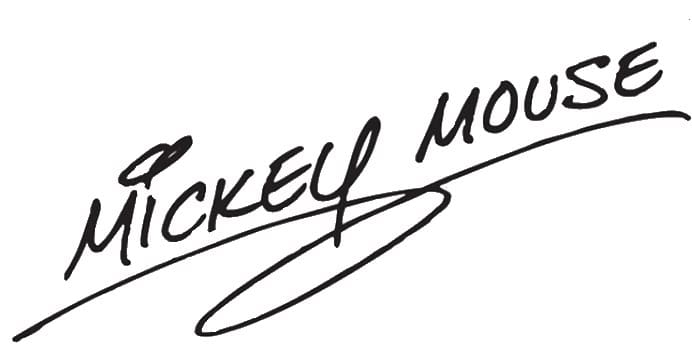 Using Online Cursive Signature Generator From Fill
When one speaks of online signatures, they may imagine that it will be some sort of a computerized stamp in the form of your signature which will be as bland and generic as the text that is typed on a computer.
However, with the provisions made by Fill, one can easily opt for a cursive signature instead of a plain and simple computer-generated sign. Having a cursive signature can be cool for you as it allows you to have a lot more personalization according to your taste and you can style the signature any way you want it to. Having uniqueness to your signature will make it more legible and less susceptible to fraudulent acts which is a must when it comes to signs on important documents.
Cursive Signature Generator From Fill
There are particularly two ways to generate and use an online cursive signature these days. The first option requires you to use an online cursive signature generator where you can draw your cursive signature and then upload it to a document you like. However, this way can have its limits as it is more suitable for one-time use and is a bit more time-consuming.
The second way is to subscribe to an eSignature service provider like fill and generate a signature using fill's cursive signature generator and proceed to sign as many documents as you want with the same signature. The process to generate a usable eSignature using fill is super easy as it comes with an easy to use interface. Once you log into your account you will be provided with a digital canvas where you can simply draw your cursive signature and proceed to use it as your signature in use for all official signings. You just need to click a button to put your signature into any document you want for all your future transactions.
Continue On Your Style In An Upgraded Fashion With Cursive Signature Generator
If cursive and handwritten signatures have made you feel at ease all your life then fill cursive signature generator is the best thing you can use to get a digital copy of your favourite signature which will make your life easier by a lot. Sign documents online that too in the form you like them the most
Other Ways To Create An Online Signature Using Cursive Signature Generator
There are numerous ways available to get an online cursive signature of your liking that you can use for all official signings. One of them is to scan your handwritten cursive signature and make a digital copy of it that you can paste on documents. Another way is to use a digital pen to draw the signature on your device or on top of the soft copy of a document displayed on the screen. However, both of these methods above are compromising when it comes to security and consistency of the sign which will lead to troubles down the road.
Using fill cursive signature generator on the other hand to generate a cursive signature for yourself would be your best bet. It allows you to have a designated cursive signature that you don't need to recreate every time and can paste it on any document you want just with a click of a button.
Tips To Attain An Impressive As Well As Effective Cursive Signatures Using Cursive Signature Generator
There are certain standards that one should follow to make sure that you are making most of Fll's cursive signature generator and getting a signature that suits your needs. Here are some pointers that will help you to get an effective and impressive cursive signature for yourself.
Consistency
Consistency is one of the things that determine a good signature and signs that are inconsistent can be marked as suspicious by any legal or administrative body. Although fill allows you to use the signature you created, again and again, you should be sure that you are able to recreate your online cursive signature easily if the need arises.
Clearness
Your signature should be precise in the manner that every stroke in it should be distinguishable and detectable by the naked eye. This is an important aspect of every signature as it is one of the things that contribute towards the discerning quality of an individual's signature. Having a fuzzy signature where nothing is discernible can be easy to breach through and hard to replicate. Make sure you are clear with your strokes.
Uniqueness
Now, this is a given. You have got to make sure that your signature has a unique quality to it and is not very generic. We recommend you get a little creative with your use of cursive and make sure that you are securing a unique signature for yourself. We have mentioned all the tools out there for you to create your cursive signature and also the proper things to keep in mind while doing so. Go ahead and create your awesome signature that you proudly attest to any document you want.
eSignatures making life easier for people
We have read how convenient eSignatures are keeping the current needs of organizations all over the world. Make sure you are taking full advantage of what technology has to offer to stay relevant in a world where competition is the second nature of every business.