An online signature maker is a tool that helps to get a signature online. It is the fastest way to get the contracts and legal documents signed. Your signature is definitely a strong statement of your personality. Your signature is special. It should have a unique approach. Your signature represents you and it is really personal.
1. Benefits of the online signature maker
The digital signature maker has developed security. These signatures can not be replicated. Printing and scanning are not needed in an online signature maker. You no longer need to store documents on your computer. You can access your content anytime and anywhere.
You just need to create your signature once and use it whenever you want. It takes only a few minutes to make a signature with an online signature maker. Even if you are in a hurry these tools will definitely come to your rescue.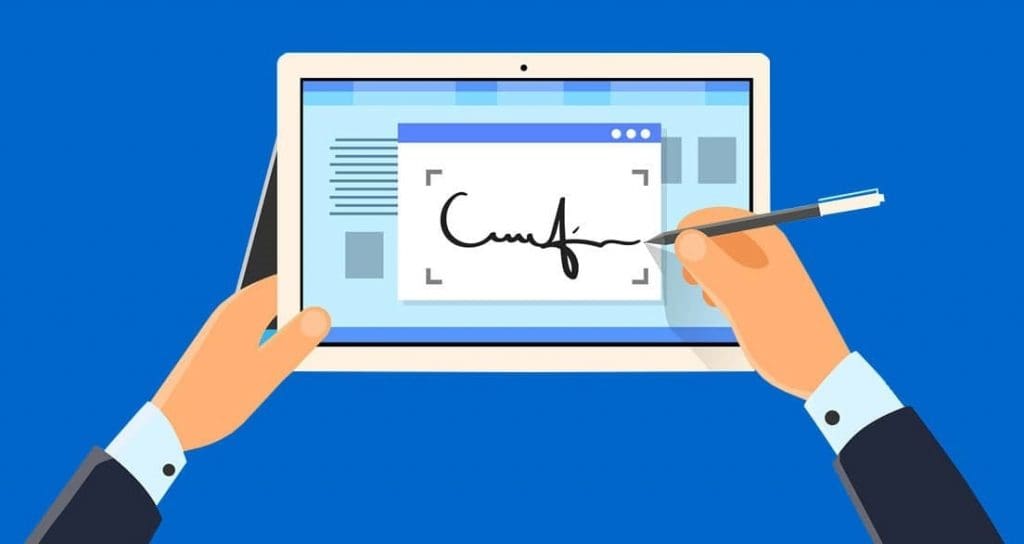 2. The users of the online signature maker
These tools are frequently used nowadays. It is safe and secure.
You can save a ton of time by using the sign maker. This contract can be dropped into your contracts and quotes anytime and anywhere. After sending the signature through an online signature maker you can track the status of your signature and you can get notifications as well. By using our online signature maker tool you can shorten your sales cycle. You can wait and let your documents be reviewed by your clients.
These digital maker signature platforms allow you to monitor the performance of your sent documents.
3. Sign on to any device
You can use your mobile phones too to collect electronic signatures. These signature maker tools are supported anywhere. A good internet connection is all you need. You can get your valuable documents signed lying on a bed. It does not depend on the devices you use. You can keep on working no matter where you are.
4. Create a signing order with the online signature generator
E-signature tools are really user-friendly since it gives the chance to send signatures to multiple recipients. After placing your recipients in a specific manner, you can send auto-notifications to each one of them to sign your documents in the manner you have specified.
5. Easy document forwarding for signature using online signature make
By enabling signature forwarding you can allow your recipients to share documents with others. Anyone can use this online signature maker tool to get his important documents signed by a person who is not even on his contact list. This feature is also helpful when the documents need to be reviewed by someone else at your recipient's company.
6. Features of the online signature maker
You can make your team more skilled with the online signature maker. It helps to get faster signatures with the correct signing order. Digital signature maker gives you the opportunity and confidence to make an excellent contract and get it signed in a snap. It comes with useful notifications and improvement tips. Thus your documents will start working for you.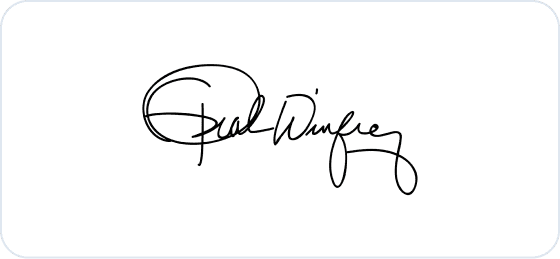 7. Security
Online signature maker tools assure their customers of bank-grade security. Your e-signatures created by the online signature maker tool are completely safe and secure. These online signature makers encrypt their client's data.
These are not shared with third parties. Their top priority is to keep your documents secure. Your confidential documents must be viewed only by you and your clients. Online signature maker intends to keep it that way.
8. Sign PDFs with an online signature maker
These e-signatures can be attached to PDF files. You can also apply e-signature to files within Excel, Word, and more.
9. Storage
You can easily store signature files on Google drive and one drive. You can also save it directly on your computer as well.
10. Things to Know about the online signature maker
There are many questions about what an e-signature is and how does it work?
Well, there are a number of laws across the world regarding this online signature-maker tool. You can have as many signatures as you like but you should always stick to the signature that suits your document the most. Thus it will become easier.
Here you are advised to apply all the same signatures applied to all parties. There are alternatives too if you can no longer write your signature like you used to do. In this particular case, a 'wet signature' which is an alternative is allowed. This can be a fingerprint or an X.
11. Cost-effective
It is really very expensive to manage and store documents every year. But with an online signature maker, this huge expanse can be avoided. If you start using an online signature-creating tool you don't need to use paper or pen to sign your precious documents.
You can get your documents signed without spending money that too on any device. So it is highly recommended.
12. How to generate a signature online
You need to follow some simple steps to get your documents signed online.
First, you need to open up the blank signature template with your online signature-making tool.
Then click on 'Tools' and choose your sign.
On the next page click on 'Create a signature'
Then you have to draw or upload your signature as you please.
After drawing your signature, click 'Create signature' then you need to drag the signature onto the actual document. You can enlarge it as much as you want.
Your e-signature can then be downloaded as a PDF.
If you want your e-signatures as an image, you can easily convert it to JPG from PDF. If you wish to sign many documents then JPG is the best option for you. As these online signature maker tools are free to use you can opt for both JPG and PDF format and later use it accordingly.