Small businesses are the backbone of the American economy. They are responsible for creating two out of every three new jobs in the United States and account for nearly half of all private-sector employment.
So, small business owners must have access to affordable tools and services that can help them grow their businesses.
This blog post will look at some of the top 5 esign services available to small businesses. We'll discuss what each service offers and how they can help your business save time and money.
We'll also provide tips on making the most out of the esign services, so whether you're just starting or looking for ways to improve your existing business processes, let's get started.
Table of Contents
The Top 5 Esign Services to Compare
#1 Fill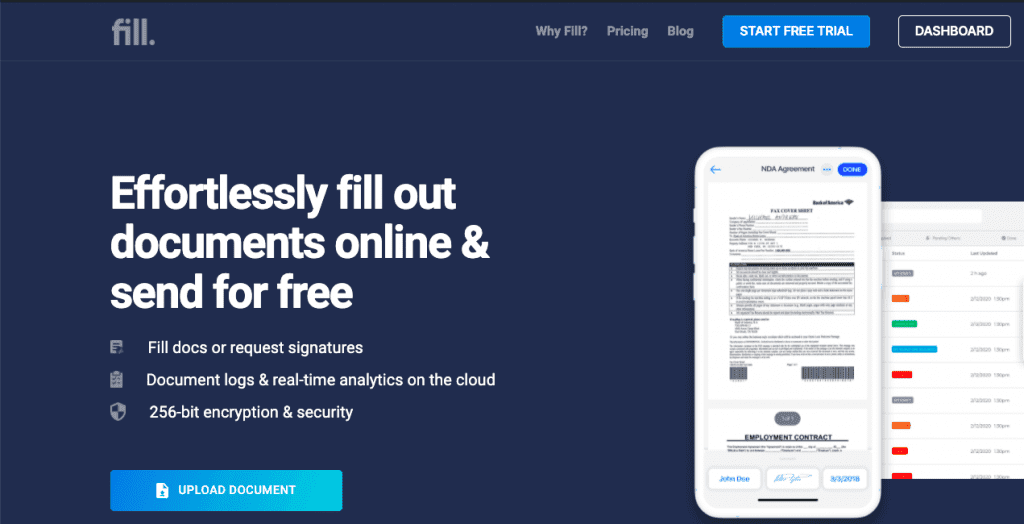 If your business deals with many PDF forms, you know how tedious it can be to fill them out manually. And it takes a lot of time, and also mistakes are unavoidable.
Fortunately, there's a better way. One of the top 5 esign services is worthy of checking is Fill. You can quickly fill out and sign PDF forms electronically, upload the form, and enter your information. Then, sign and send. It's that easy!
All of your data is stored securely in the cloud so that you can access it anywhere. Whether you're at your desk or on the go, you can always work anywhere.
Furthermore, Fill is more than just an esign service – it's like a Swiss army knife digital signature app that lets you scan and capture documents, sign PDFs, create customized templates of forms you can share, and track all activities for an easy audit trail.
Fill offers a free service for life with access to basic features. But if you need advanced tools, go for the premium subscriptions, which start from $4.17 per month, billed annually.
#2 Adobe Acrobat Pro DC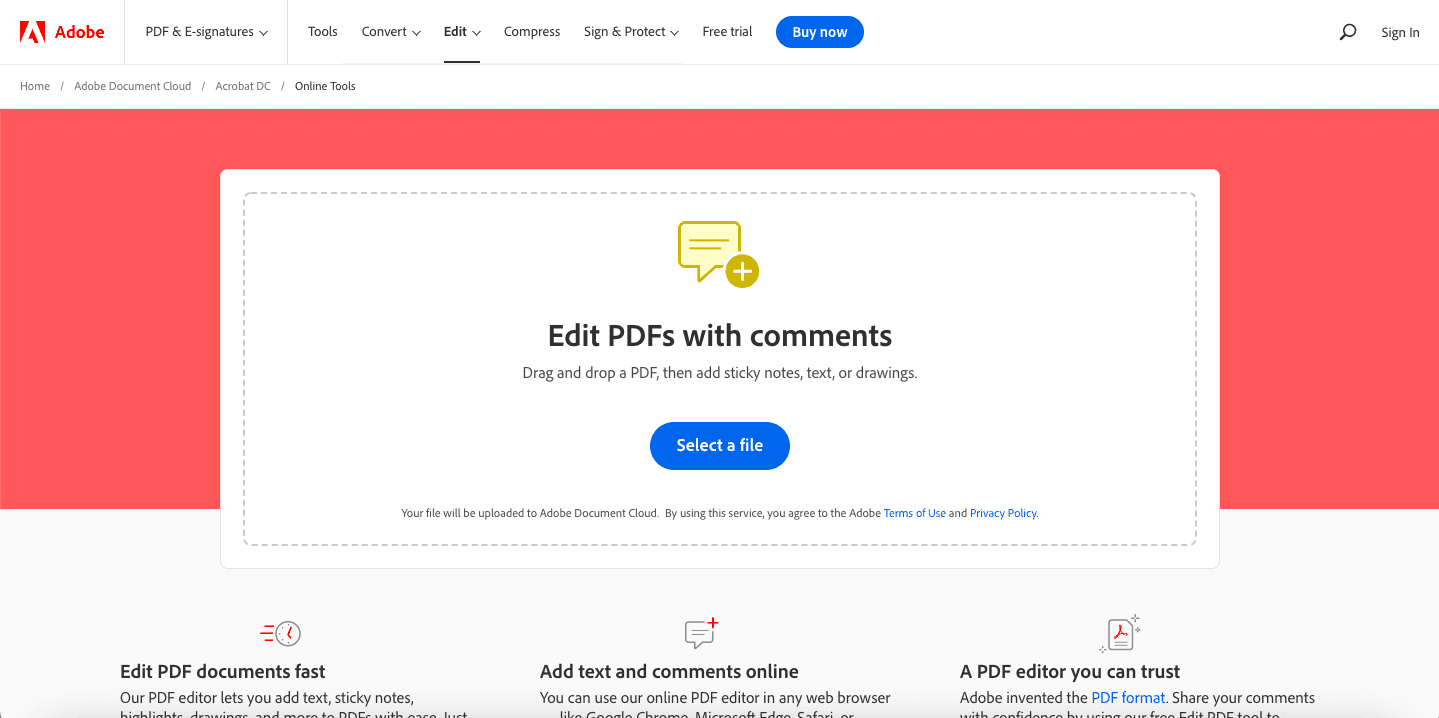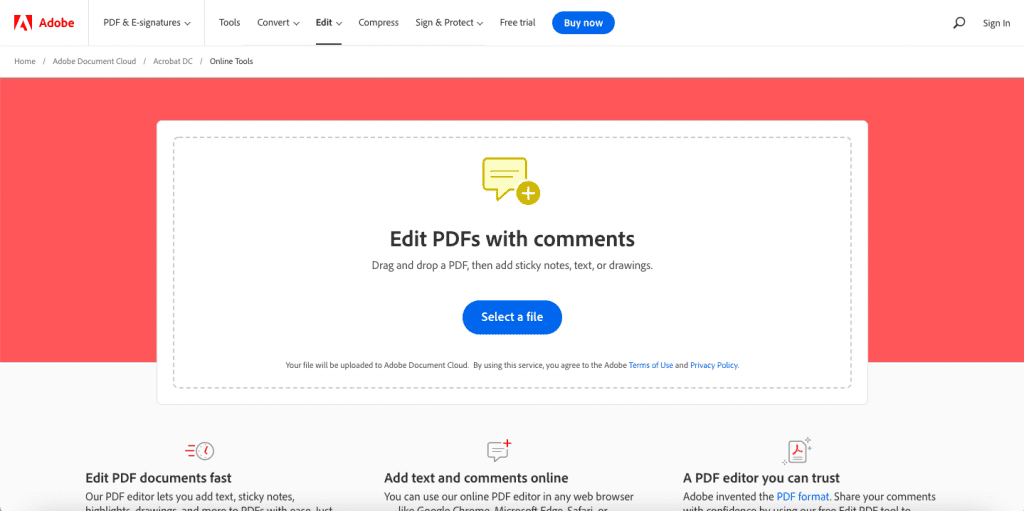 Adobe Acrobat Pro DC is a comprehensive e-signature solution and document management tool that helps businesses streamline their document signing processes. With Adobe Acrobat Pro DC, users can securely send and sign documents on their computers.
Other features that you will find helpful on this service are tracking and setting reminders for agreements, exporting and editing PDFs, and capturing documents using your mobile devices.
Acrobat Pro DC integrates with various third-party applications, making it easy to get started with e-signatures. For example, users can integrate it with Microsoft Office 365 and Box cloud storage.
Adobe offers a free trial, so businesses can try it out before committing to a paid plan. The Adobe Acrobat Pro DC costs $14.99 per month and is billed annually.
#3 DocuSign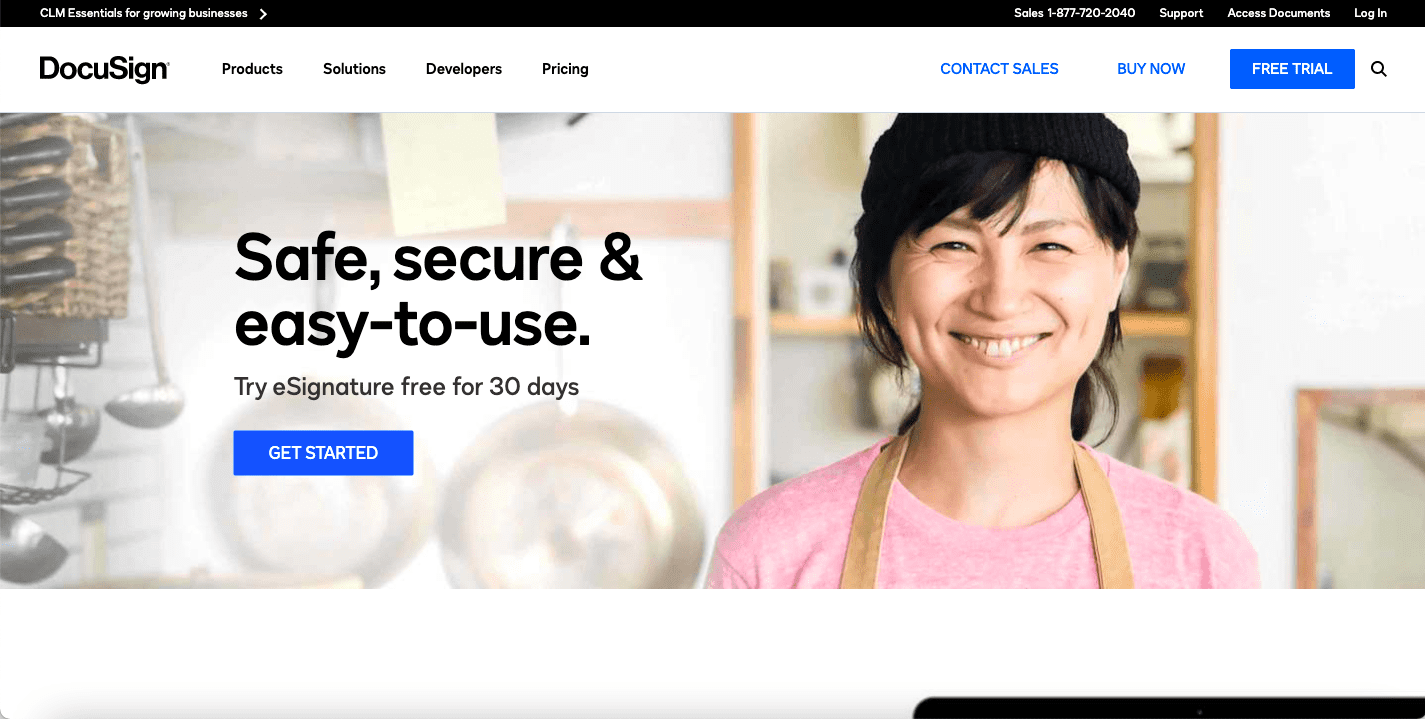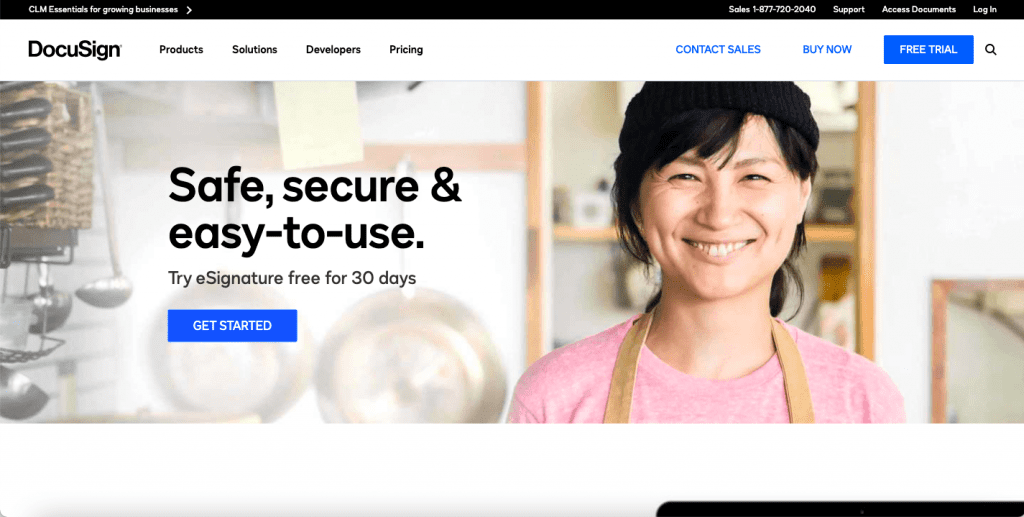 DocuSign is one of the most popular esign services on the market. Millions of people worldwide use it to sign and send documents electronically.
With DocuSign, you can upload your documents and add your electronic signature in just a few clicks. Then, send them off for signing. The recipient will get an email notification with a link to view and sign the document.
Once the document is signed, you'll get a notification and can download the signed copy.
DocuSign offers a free trial to try it out before deciding if it's right for your business. Plans start at just $10 per month per user if you pay annually.
#4 HelloSign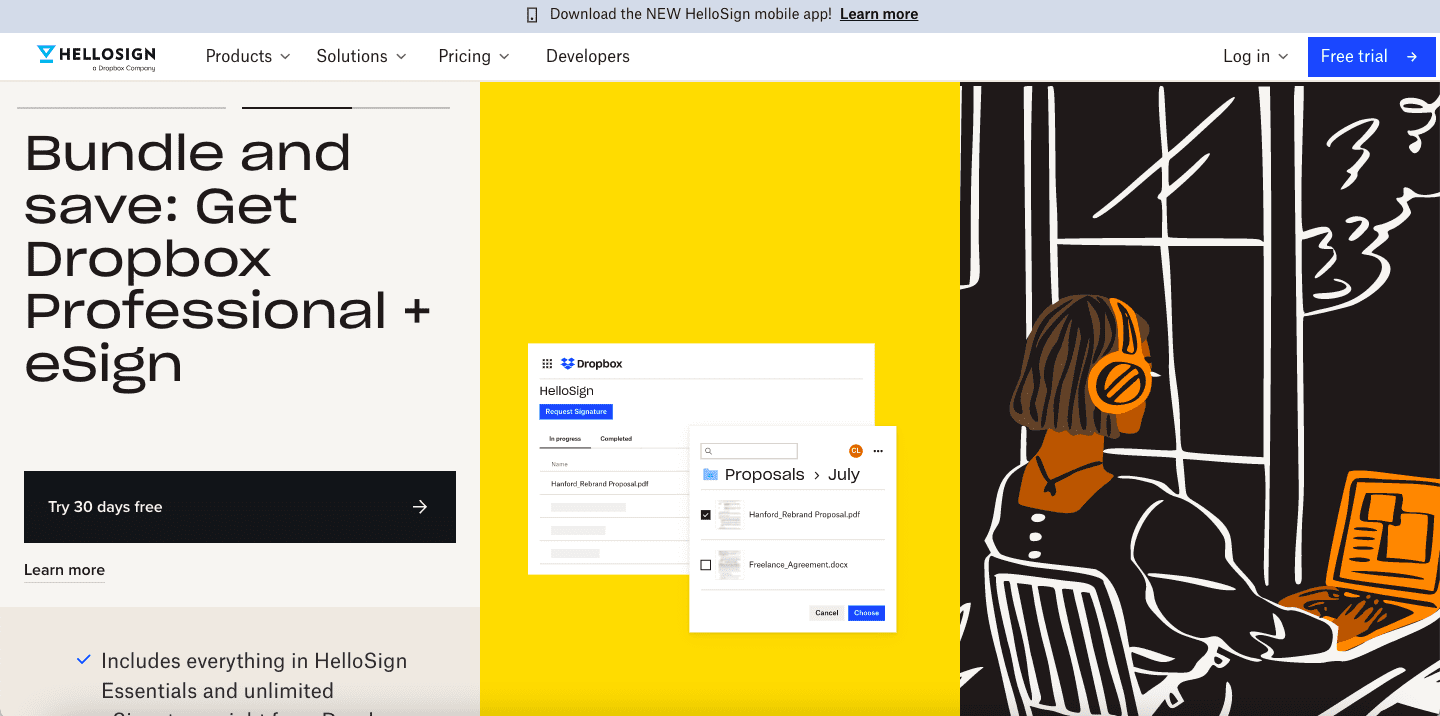 HelloSign is an esign service that helps businesses streamline their document signing processes. With HelloSign, users can upload documents and add electronic signatures easily.
HelloSign also integrates various third-party applications, making it easy to get started with e-signatures. For example, users can connect HelloSign with Google Drive, Dropbox, and OneDrive.
HelloSign offers a free trial, so businesses can try it out before committing to a paid plan. Plans start at just $15 per month per user.
#5 SignNow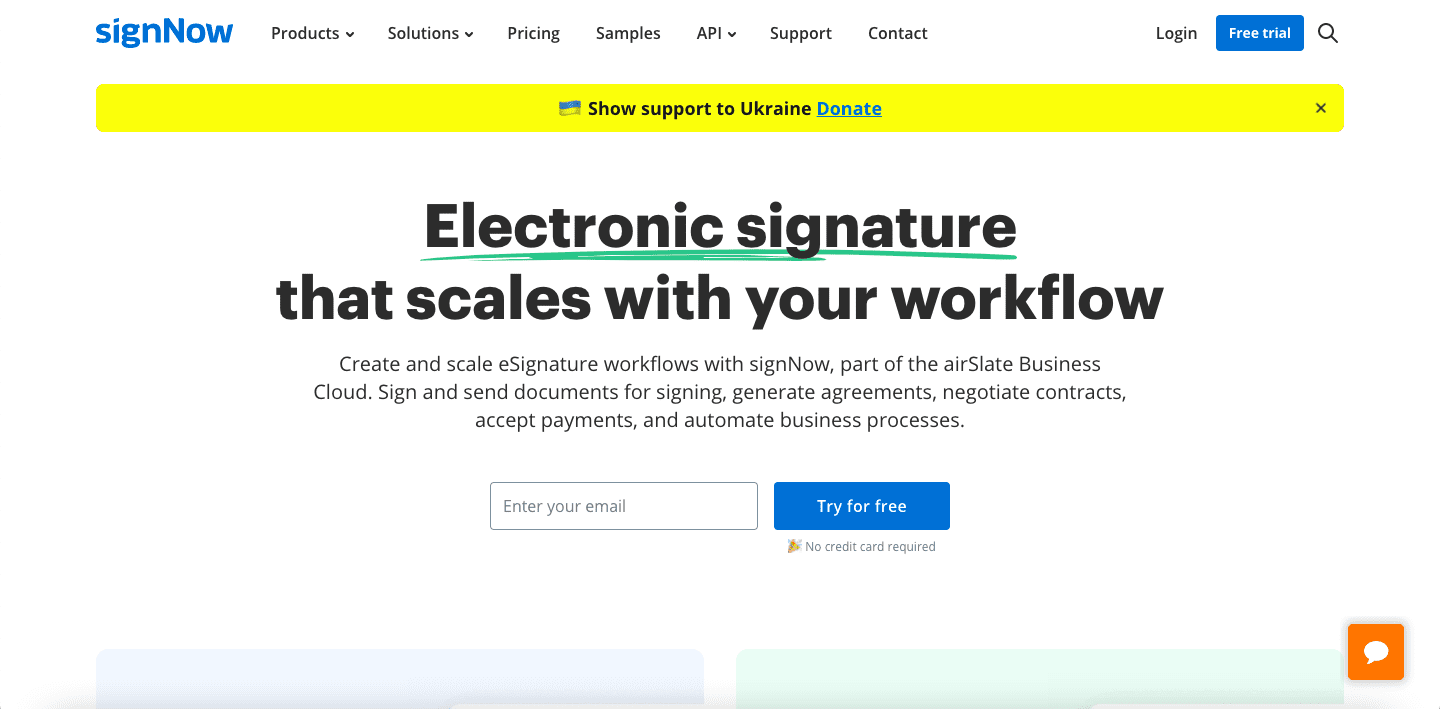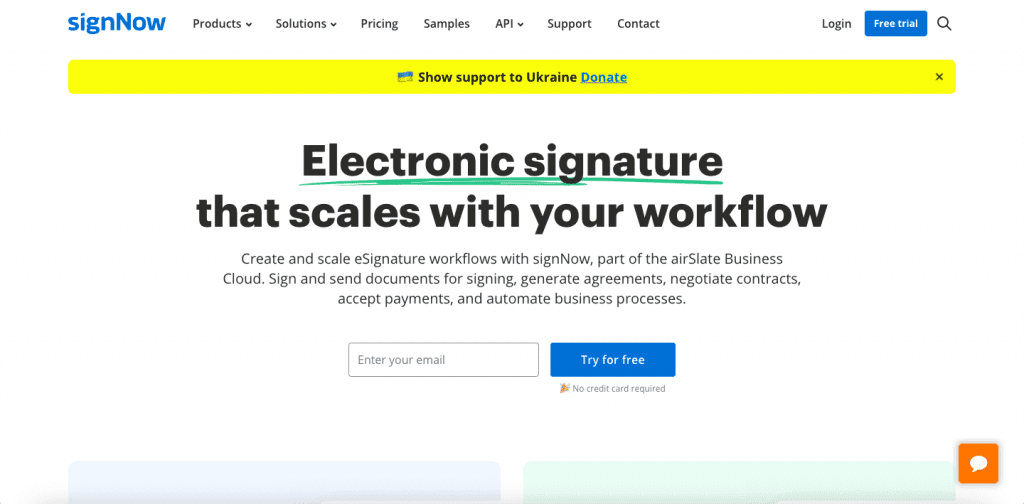 SignNow is a web-based application that allows organizations and individuals to securely sign, send, request, and manage documents electronically. The software uses encrypted signature technology to ensure that all information remains private and secure.
Some of the critical features of SignNow include creating and sending documents for signature, tracking document status, sending reminders, managing document security, and archiving signed documents.
SignNow makes it easy to keep track of critical information. It's an excellent choice for businesses and individuals who need a reliable way to manage their documents.
It offers a free trial and monthly and annual subscription plans. Discounts are available for academic institutions and non-profit organizations.
Tips for Using an eSign Service Successfully in Your Business
Esign services are becoming increasingly popular as businesses look for ways to streamline their operations.
Here are a few tips to help you get the most out of an esign service in your business: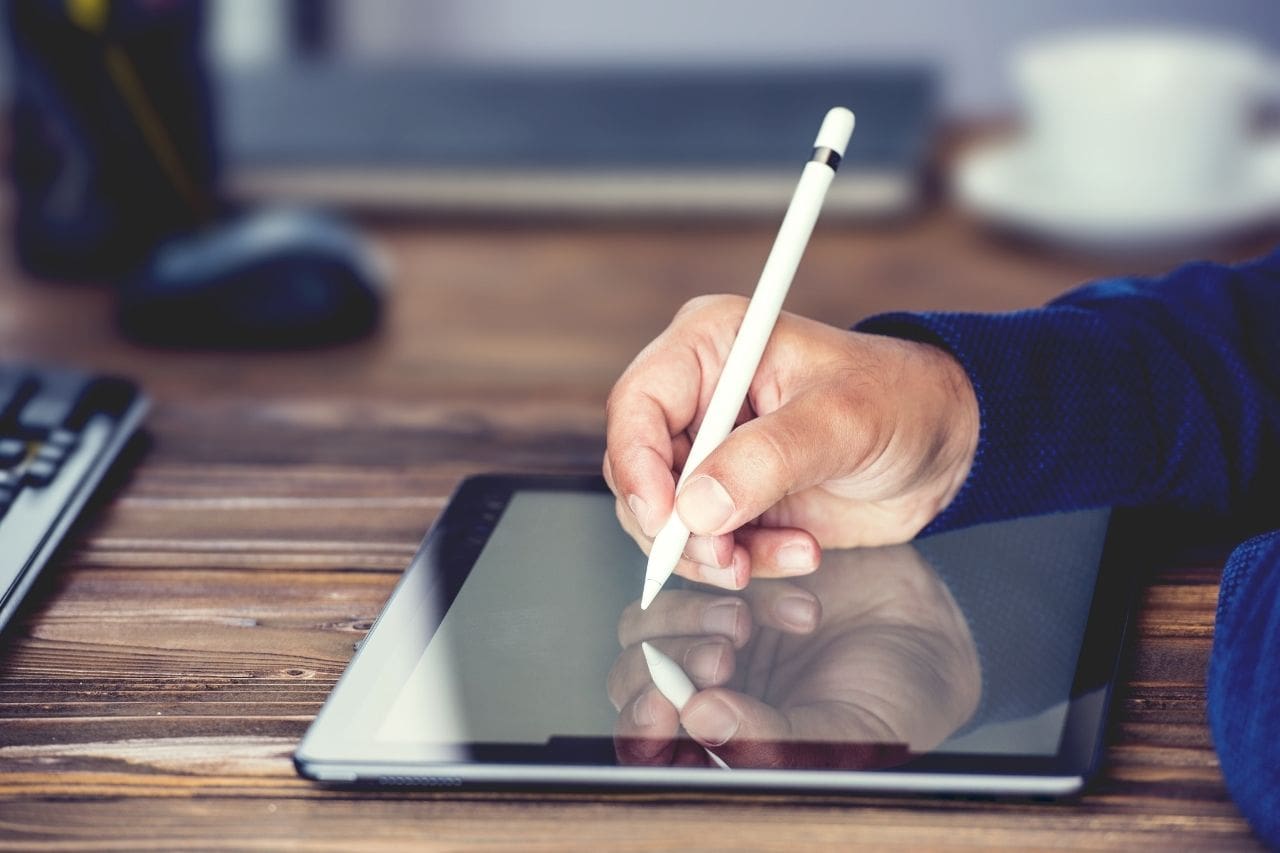 1. Choose a service that integrates with your existing workflow – there are many different esign services on the market, so choosing one that will fit seamlessly into your current business processes is essential. Otherwise, you'll likely spend more time managing the eSign service than you save by using it.
2. Make sure all stakeholders are on board – for an esign service to succeed in your business, all stakeholders must be on board with the decision. Otherwise, you may find yourself dealing with resistance or even sabotage from those who don't want to change the way they work.
3. Train your employees on how to use the service – even the best esign service won't do you any good if your employees don't know how to use it. Make sure you take the time to train your employees on how to use the service to get the most out of it.
4. Have a backup plan in place – no matter how well you plan, there's always a chance something could go wrong with an esign service. That's why it's crucial to have a backup plan if something goes wrong. That way, you can avoid any major disruptions to your business operations.
5. Consider using a multi-featured esign service – if you're handling many documents, and need other document management tools, check the features of the esign service. Choose one with all the features you need to send, sign, track, and scan documents in one app.
Fill is one of the top 5 esign services that can meet your expectations when signing and managing documents. Register a free account today and explore the app now.