Fill eSignatures allows you to send documents that are actionable through the mail. Your Organization's clients can now easily sign documents through an online process which is much more advantageous than the traditional method. eSignatures are legally binding and are accepted as admissible evidence in the court of law. The software that the eSignature uses allows you to customize your documents so that you can allow partial or full access to specific individuals through a digitally encrypted approach. It is high time that organizations replace the archaic methods of doing things. The paperwork consumes a lot of time as they have to be physically handled with utmost care and need to be transferred from office to office over an extended period of time for a few signatures.
Electronic signature can be very useful for your organization's work as it will help you create and send them faster to the concerned individuals. A faster rate of work will ensure a satisfied client/customer base for the organization. eSignature services come with a plethora of additional features that make dealing with quotes easier for the organization as well as customers. On top of that, documents related to quotes can be stored in their extensive and organized storage that will help employees have an easier time finding documents whenever they may be needed.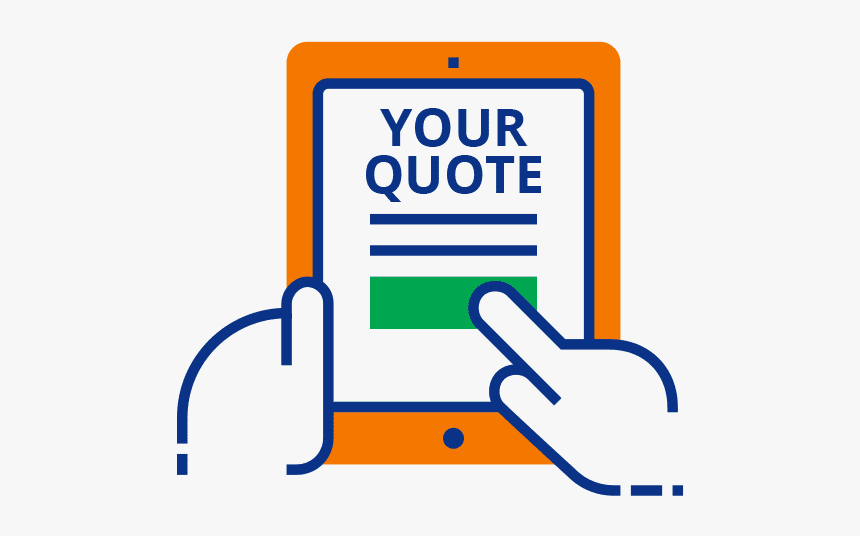 Some Helpful Features of eSigntaure Services And How It Can Help Companies With Creating And Managing Quotes
A Much Faster Way Of Getting Work Done
Proposals and contract quotes can be easily handled with the use of eSignatures. It is a safe as well as an effective tool that helps with the automatization of the entire process while also making sure that the frequency of errors is close to non-existent. When the traditional approach is taken, one can encounter many errors along the way as manual handling of documents makes them susceptible to human errors. This ends up taking more time to reach the end goal and can prove to be a major inconvenience for the flow of work. With eSignature software it becomes easier to assess and identify errors easily within a matter of seconds and documents can be altered within minutes and then prepared to be sent over to the signer. Organizations will be able to know about quotes that are sent through mail but are not viewed by the recipient as they will be notified of the inactivity in those documents for which they can take necessary actions.
Accept Quotes Digitally
 One of the issues that people face when dealing with bids is to maintain the data in an organized manner. This is not an easy thing to do as the data has to be moved around quite a bit which makes it difficult to keep a proper account of them and it calls for the employees to be extra cautious when handling them. eSignature can make life easier for employees as they provide a system through which you can easily manage loads of data in an organized fashion. eSignature software requires specific fields to be filled up before registering any kind of data into the system. This ensures that everything is stored following a fixed procedure that helps in keeping everything organized and accessible. 
Give Your Business A Much-Needed Boost
eSignatures are a perfect choice if you are looking to skyrocket your organization's productivity and increase your customer satisfaction. It helps you to manage quotes and contracts in a much more efficient manner than usual. The use of eSignature and its features leads to a decrease in the workload for the employees which will give them more time for concentrating on the quality of their work. They can get the job done at superior speeds with a highly automated process. One can easily apply signatures to quotes and send them along with contracts and other necessary documents with a few clicks. Keeping track of the signing process and knowing what needs to be taken care of with immediacy is easier than ever.
Automated Quote Processing
Quote processing does not have to be a time-consuming and arduous process anymore. Integrate the eSignature software with your online quote portal after which whenever a quote is created, the software will automatically prepare your quote to be sent with necessary forms to the client or customer. The quotes that are sent back after signing will be automatically updated into your system through the eSignature software. This leads to a very shortened process which used to consume a significant amount of time earlier.
Adopt A Paperless Quote System
A papered process can incur a lot of costs for organizations. As the number of your customers/clients increases, you will have to deal with an increasing load of paperwork and will have to spend a significant amount of fortune creating, processing, and storing them within your office. On top of that, the papered process consumes a lot more time than the online approach and it does not make sense to deal with a difficult process and spend more because of it as well. eSignature will enable you to handle all your quotes and documents through an online process. eSignature services can help an organization run through soft copies of documents without having to spend a penny on paperwork.
Generate Quotes Using Document Templates
eSignature makes it easier for organizations to create quotes for numerous deals with the help of customizable templates. eSignature services come with the provision of creating templates for documents that are frequently used and use them to create documents by making necessary adjustments to them. You can create templates for quotes and use them to create a fresh quote in no time whenever required.
Integrate eSignatures in your workflow to stay on top of your work. It can bring on a lot of positive changes for your organization's work especially when it comes to handling quotes and proposals. An efficient system will boost your productivity and will increase the satisfaction of the people you deal with.