What Is an Electronic Signature?
An electronic signature is an online alternative to handwritten signatures where the signer uses digital means to verify documents. Electronic signatures can be done on soft copies of documents with the help of an electronic device and the documents can be passed on to other signers or the concerned authorities through digital means. 
Knowing how to make a signature through digital means is a must to stay relevant these days.
The use of eSignatures is a legally binding way to verify documents. Agreements or contracts signed with an eSignature are admissible in a court of law.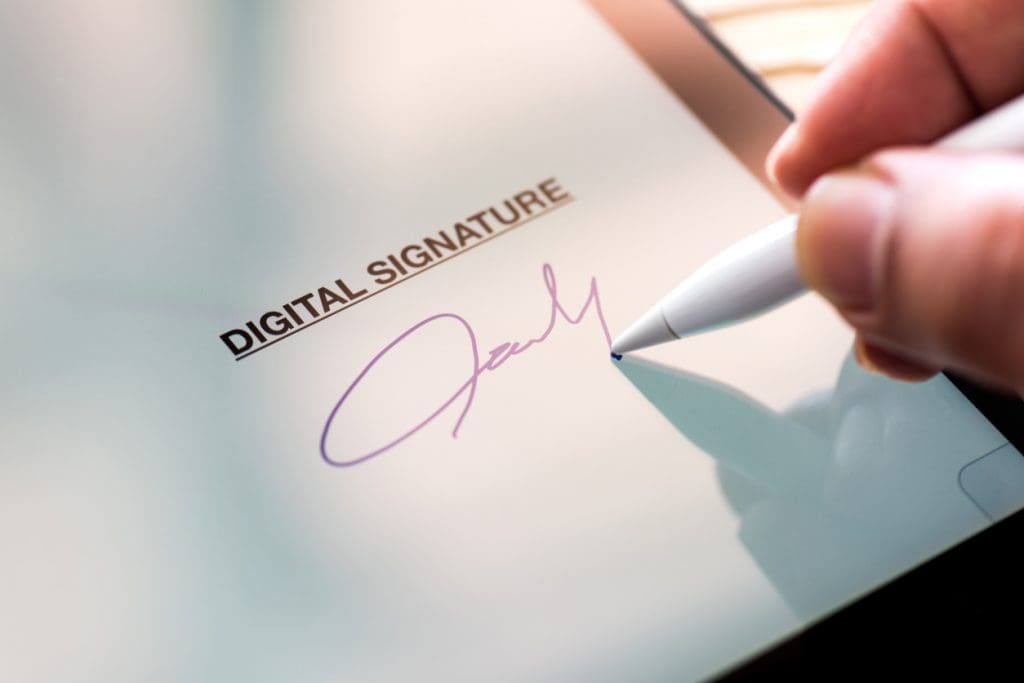 eSignature Services from Fill
Any individual can opt to use eSignatures on documents as there are a number of ways out there to do so. Knowing how to make a signature online comes easily due to many sites offering free electronic signing facilities.
However, for organizations that want to incorporate eSignatures into their work process, it is a more practical option to approach a vendor like Fill that provides eSignature services for both small-scale businesses and large organizations. 
Fill provides all the necessary tools you will require to effortlessly utilize eSignatures in your daily signings and make your days more productive. Learning how to make a signature with Fill is easy as it comes with an easily navigable site.
With an ever-increasing base of satisfied customers worldwide, Fill is your best bet to optimize your workplace proceedings and get more out of every working hour. 
Requirements to make an electronic signature
You will need only two things to make an electronic signature:
An electronic device with access to the internet such as a smartphone, tab, laptop, or desktop.
A subscription to a reliable electronic signature service provider like Fill
How To Create an Electronic Signature?
Fill allows you to create your signature in multiple ways and you can choose the one you are most comfortable with. Here are the options for how to make a signature with Fill:
Total Time: 2 minutes
Draw a signature using your finger
This one is for people who want to use the touchscreen of their phones or tablets to create their signature. Fill provides you with an on-screen canvas where you can simply put your signature by signing with your finger and saving it for further use. 
Upload an image
This option can be accessed both on a Phone and a computer. You will require a picture of your handwritten signature which you will upload to your fill account. The image will be neatly laid over the signature field of any document you decide to sign with it. 
Use Your Cursor
If you are using a touchpad or a mouse to navigate the screen, you can choose to simply draw your signature using the cursor on any document you want. 
Type in your signature 
This is the easiest way you can opt to create an electronic signature. You can use either a handheld device or a desktop for this as you simply need to type in your signature. Once you have typed your name, you can choose from a range of auto-generated fonts that suits your handwritten signature the best. 
Why choose Electronic Signatures?
eSignatures have become the preferred way of signing documents in recent years and there are a lot of factors that have contributed to this. eSignatures provide advantages that cannot be accessed with the traditional way of signing and handling documents. Learning how to make a signature through digital means comes with a lot of benefits.
A faster flow of work
The use of paper documents and handwritten signatures adds a lot of steps to a process that can be taken care of in minutes by eSignatures. One needs to arrange the paperwork, get them to the signers and acquire the signatures to get further ahead in the process.
eSignatures can handle document verification within minutes and save hours of valuable time that can be utilized to complete other tasks. Documents can be easily sent over through mail and the signer can easily sign and send them back within a minute. This is easily one of the biggest upsides of learning how to make a signature with Fill.
A secure way to sign and access documents
Dealing with confidential documents does not have to be a risky business anymore. Documents can be easily sent and signed through a digitally encrypted process that protects all your files from prying eyes. Only authorized personnel can access the documents you send over and store them in Fill's cloud storage.
Follow legal regulations in a convenient way
eSignatures are a legally valid option for signing documents and are admissible in a court of law. There are laws in place both at an international as well as domestic level that validates their use for legal agreements and contracts. Some examples of laws that validate the use of electronic signatures are ESIGN Act and eIDAS regulations. there are some set criteria in place that dictates how to make a signature in electronic or digital form and all of them are followed by Fill.
Paperwork is not an issue anymore
It is a general consensus among office workers that paperwork can be incredibly dull and stressful to handle. Arranging and going through a massive pile of papers is not how most employees want to spend all their time. but this issue can be easily gotten rid of by learning how to make a signature using Fill.
Fill makes it easy to handle paperwork in an efficient manner and greatly reduces the workload of employees in every organization. Fill has cloud storage that can be easily integrated with your office's database and make the pile of papers on top of your desk disappear for good.
There are a lot of upsides to learning how to make a signature with Fill. Adding eSignatures to your work process is a highly valuable step for you and your organization that leads to numerous advantages that will boost productivity by manifolds.