Do you provide corporate training services? Or if not, are you planning to? You can attract new clients if you know how to draft training proposals properly.
If you need help in that department, we have your back. We're giving you this step-by-step guide on writing a proposal. Plus, we're also going to give you a free template to get you started.

How to Write a Training Proposal
The process of writing a proposal doesn't have to be difficult. If you follow the time-tested steps below, the process becomes a whole lot easier.
1. Identify your goals
State your objective for conducting your training workshop. Is it for expanding the business skills of teammates? Or is it to introduce a new technology that can improve productivity?
Whether it's for cultivating better leadership or increasing cybersecurity, be specific about the mission of the training. Specificity in goal-setting will guide every facet of your proposed training program.
2. Outline the execution of the training program
In other words, create an action plan that aligns with your objectives. True, every action plan should have action steps at its core. But you should also include expected outcomes, progress metrics, and, of course, time frames.
Speaking of time frames, make sure to plot out the schedule of your training program. For any business, time is a finite resource. Your training proposal should respect that by stating a time frame that's doable.
3. Sell the benefits of the training
This may be the crux of training proposal creation. After all, what good is your program if businesses can't understand its full benefit? You need to answer the question, Is giving training worth it?
Benefits can be multi-faceted. They can improve employees' physical, mental, and even social faculties. In other words, they don't just become better workers. They can transform into better people as well.
For any business, having happy and productive team members is always ideal. Tap into that, and you'll stand a better chance of having your training workshop approved.
4. Provide a cost breakdown
Your proposal might reach the hands of experienced business owners and managers. You can bet that they'll want to cut to the chase and know the costs immediately.
Be straightforward with your budget presentation. You can show cost estimates, but be sure to be reasonable with your estimates. 
You can make it easier by breaking down your budget into neat sections. That way, you give readers a better idea of the resources and expenses involved.
5. Review and edit your proposal
Knowing how to create a training proposal does not make you immune from committing mistakes. Take time to review and edit your document.
You can start by checking for spelling and grammar errors. Having done that, check for consistency of formatting and font use.
Also, take another look at your cost estimates and see if the numbers check out. Go over the time frame and double-check if it is indeed doable.
Use a Free Training Proposal Template
Get started with your training proposal by using this a template from Fill. You can use the template once you have signed up for a free account.

Training Proposal
Components of Standard Training Proposal
In the process of writing training proposals, knowing what sections to include is important. Sure, you can always use a template to speed up the process. But it still pays to understand the purpose of each section. 
Introduction
This section contains a quick summary of what the training proposal is all about. You can state your intention and the benefits of the proposed training workshop here.
Overview
This is where you formally introduce yourself and your bona fides. State your name or the company you are representing. It's customary to include your geographic location to give your readers an idea of where you're coming from.
Mission and vision
What do you hope to achieve with your business as a trainer? Let your readers know and relate to your vision.
You can outline long-term objectives and aspirations. For maximum effect, your vision statement should align with your business values and goals.
The Problem
Why is there a need for training in the first place? This section aims to answer that sentence. Back that statement with supporting facts and statistics.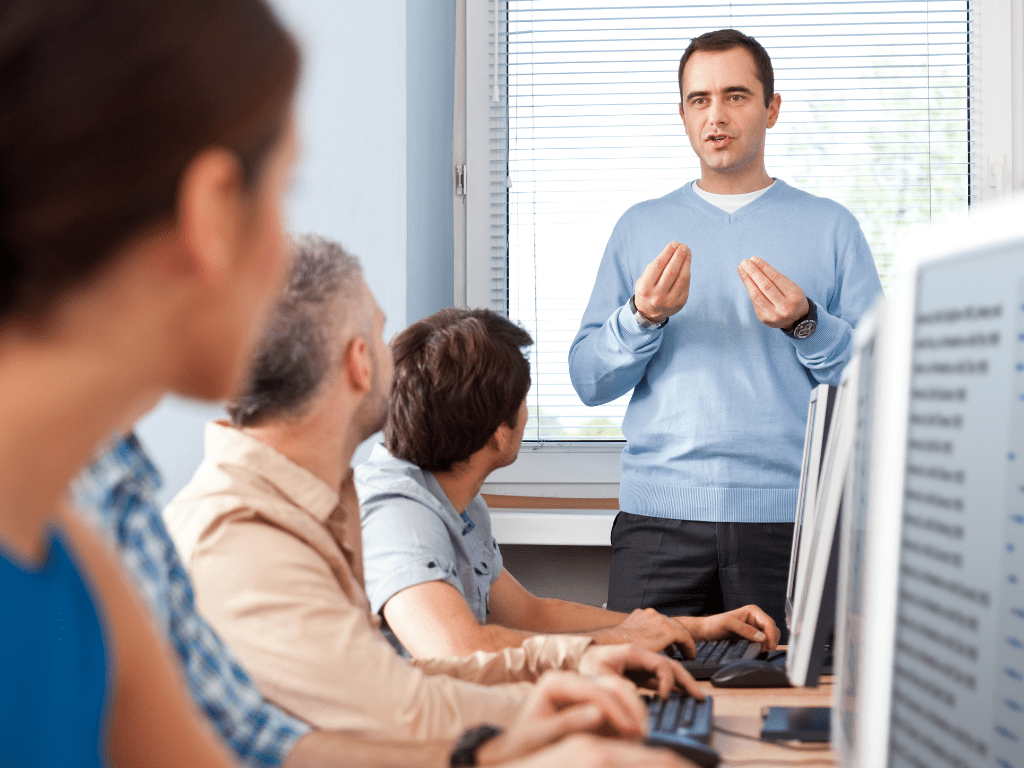 The Solution
After you have identified the problem in the previous section, you can start providing solutions. The answer you offer should directly address the concerns you stated in the previous section (The Problem).
Services
This is where you will let your readers know about the services you offer. It might be tempting to include every service under your repertoire. But it's wiser to stick to those related to the problem at hand.
Training Framework
This serves as your action plan. It will include the steps to be taken to execute the training program. Each step should be supported with details.
Pricing
This is where you talk about numbers, specifically the costs of your services. If you can manage to show the rates for each deliverable, the better.
Terms and conditions
Since this document serves as a legal contract, it's important that you establish what your terms and conditions are. You can include information regarding payments and the needed resources.
Other information you can include are intellectual property protection, cancellations, and terminations.
Acceptance
Don't forget to include this section so that your client can give their approval by affixing their signature.
Use Fill To Create Your Training Proposal
Drafting training proposals doesn't need to eat up all your time. Start creating your proposal by using this free training document from Fill.
Not only that, Fill lets you remotely collaborate and sign documents with other team members. Sign up for a free account today.