With the competitive landscape of real estate, getting a new development up and running can be tough. In this case, a well-crafted real estate development proposal is your secret weapon. It's the key to unlocking the partnerships, funding, and approvals you need to start a project.
If you want to capture the attention of relevant industry professionals, learn how to draft real estate development proposal. Let's discuss how to create one that drives success.

How to Write a Real Estate Development Proposal
When drafting real estate development proposal, it's important that you break it down into manageable steps. This is the secret to a polished and effective proposal. Here are some key points to consider when writing one:
1. Understand your audience and their objectives
To whom do you intend to present your proposal? You need to tailor it depending on who will review it. Are you seeking funding from investors or lending companies? Are you seeking partnerships? Or perhaps you're looking to get approvals from local authorities? Whatever it is that you hope to achieve, make sure your proposal is built for it.
2. Research and gather information
Collect all necessary data about the development project and its context. This comprises zoning laws, market trends, site analysis, potential issues, and opportunities. You don't want to cut corners on research because your proposal needs to be supported by precise and pertinent material. 
3. Know what a proposal should include
Apart from project details, you also need to include financial projections, your development strategy, sustainability plan, and regulatory considerations. You'd also want to introduce your company and its experience and expertise. Highlight your team's qualifications and experience to instill confidence in the project's execution (more on all these later).
4. Craft a persuasive conclusion
Summarize the key points of your proposal and reiterate the benefits and potential of the project. Leave the recipient with a strong impression of your vision and capabilities.
Use Fill's Real Estate Development Proposal Template
If you're seeking a streamlined approach to real estate development proposal creation, consider using Fill's template. Our user-friendly document is designed to help you organize all necessary information to impress potential investors, partners, and stakeholders.
Save time and effort in formatting and structuring your proposal. You'll get it done masterfully even if it's your first time to create one.
Our template offers a polished and visually appealing layout. You'll be able to present your proposal in a professional format.
Don't know what to include in your proposal? Our template serves as a guide to ensure you won't leave out essential sections and information.
With our template, it doesn't matter if you don't know how to write real estate development proposal. You just need to tailor our guide depending on the recipient to achieve favorable results.

Real Estate Development Proposal
What to Include When Writing a Real Estate Development Proposal
Now that you know how to create real estate development proposal, make sure you know what to include. The following are its key elements:
Executive summary
The executive summary is a concise overview of pretty much everything the recipient needs to know about the project. It covers the main points, including the project's location, purpose, potential benefits, and your unique selling proposition.
Note that your executive summary is the gateway to your proposal—a compelling summary will have the recipient hooked in and reading further.
Project description
What's the complete scope of the development itself? The project description details the type of real estate (e.g., residential, commercial, mixed-use), the design concept, and scope of the project. This section can include visuals like renderings and diagrams to help the recipent visualize your vision.
Financial projections
Your proposal should include financial projections, which cover estimated costs, funding sources, and projected return on investment. Communicating these data demonstrates your commitment to a viable and profitable project.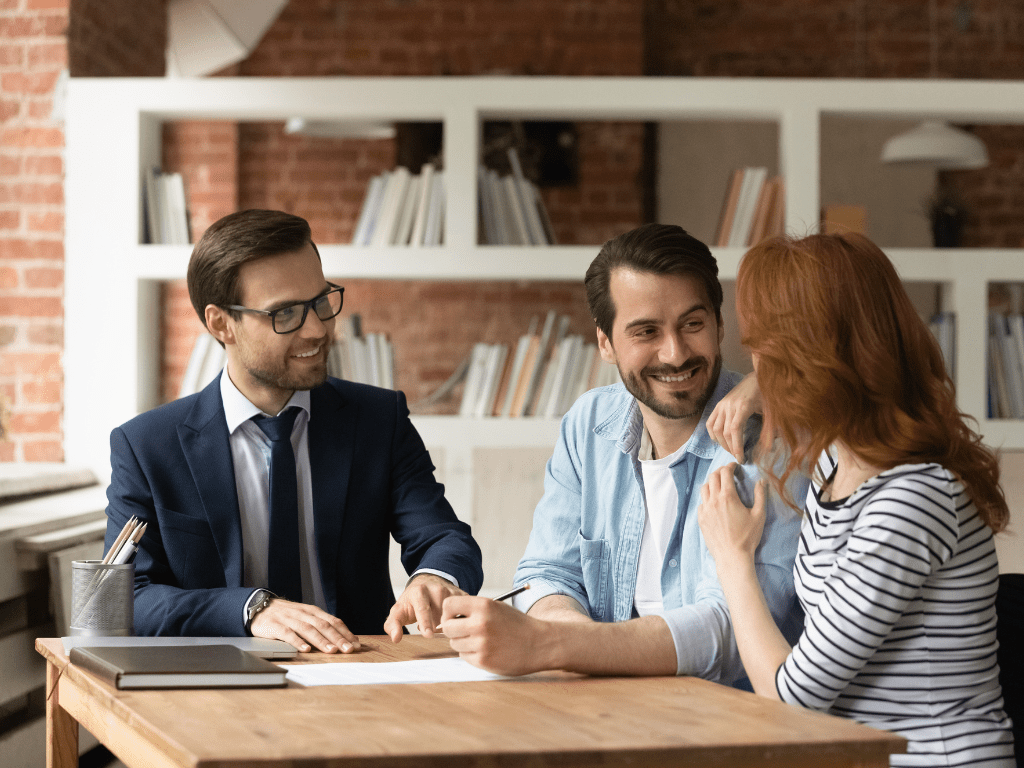 Development strategy
The real estate development strategy covers how you plan on executing the project. It includes the construction timeline, project phases, and milestones. This outline also entails your risk management strategies for when issues arise during the construction.
Team expertise
Remember that you're out there to impress potential partners, lenders, and government agencies. This is your chance to introduce not just your company but the key professionals involved in the project (e.g., architects, engineers, contractors, and consultants).
Sustainability and innovation
Real estate operations have a significant environmental footprint, so your take on sustainability and innovation is crucial. This is where you demonstrate your social responsibility and regard for sustainable practices while ensuring the project's efficiency.
Regulatory compliance
In keeping with safety and quality standards, developers are subject to legal obligations. Does the project conform to relevant laws, codes, and regulations? This is important in obtaining relevant permits and approvals.
Utilizing Fill for Your Real Estate Development Proposal
Real estate development can be a complex endeavor, and you want that giant step to reaching your goal. Turn your vision into reality with a compelling, well-crafted proposal. 
Not too well-versed in writing real estate development proposal? You have our professional, user-friendly template to bank on. Sign up to Fill for free today to get started!