Every business needs to find a client to work with. As an accountant, the best way to look for clients is to provide an accounting services proposal. Through this, you can formally explain your business and offer your services.
If it is your first time running this service, you must prepare your proposal and store it as a template. This way, you can easily customize it whenever you submit it to a potential client.
But do you know how to write an accounting services proposal? This article will teach you what you need to know.

Guide on How to Write an Accounting Services Proposal
Usually, companies opt to outsource accounting services so they do not have to build their accounting department. This allows them to save money by hiring a third-party accounting firm.
Your role, as an accountant, is to offer your services to them in the form of an accounting services proposal.
What to Include When Writing an Accounting Services Proposal
Here's what you need to include when you're writing a proposal for accounting services:
Introduction – Draft an introduction of why you are offering your service to a company. You can include some information on why companies opt to outsource this job.
About Us – In this section, introduce your company to your potential client. Talk about how long you have been in business and how many people are part of your team. If you have a membership in relevant organizations, you can mention it here as well.
Our Approach – In your accounting services proposal creation, make sure to include how you intend to help out the company, depending on how big they are. This is where you can put relevant information, such as your company's mission and vision.
Our Services – Outline the different accounting services you offer, such as bookkeeping and administrative assistance, accounting and review, financial planning and analysis, and expert advisory. Provide a brief description of each service.
Project Description – In this part of the proposal, you can discuss your potential client's pain points and how you plan to address these. You can also provide a short process guide with the different services you plan to provide to the company. Below that, give a detailed summary of the charges of each service and how these charges should be paid and billed.
Terms and Conditions – Make sure to be detailed when you are writing your terms and conditions so that you can address everything that may potentially become an issue.
Acceptance and Signature – Finally, leave enough space for your potential client to sign if they accept your proposal.
Download the Accounting Proposal Form
Below is a preview of Accounting Proposal Form. Use this form for free when you sign up for a Fill account.

Accounting Services Proposal
What Is an Accounting Proposal?
An accounting services proposal is a document that is used by accountants to present their services to potential clients. This is usually not the first correspondence with a potential client. You will usually need an initial phone call or a meeting to learn more about their business.
After that meeting, you can draft your proposal where you outline your services, address your client's pain points, and mention your pricing, which is why you need to know how to create an accounting services proposal.
Best Strategies When Drafting an Accounting Services Proposal
Now that you know what to include in your accounting services proposal, here are some tips to remember when drafting an accounting proposal.
Research for other proposals – You can look for other proposals to use as a basis for your Accounting Services Proposal. Make sure that you do not copy the proposal but use it as a guide.
Customize your proposal – Your Accounting Services Proposal should not read like a generic letter sent to potential clients. Take time to introduce yourself to a potential client and get to know them before sending your proposal.
Check for errors – Once you have finished writing your proposal, go over the document and review it as many times as you can. Check if there are any errors in your proposal so that you are happy with it.
Submit to a requesting company – Before you submit your proposal, see to it that you have already spoken to the company via phone call or a meeting. You will need to get to know the company and its pain points beforehand so you can include them in your proposal.
These tips will come in handy, so you avoid making common errors that will make your proposal look unprofessional.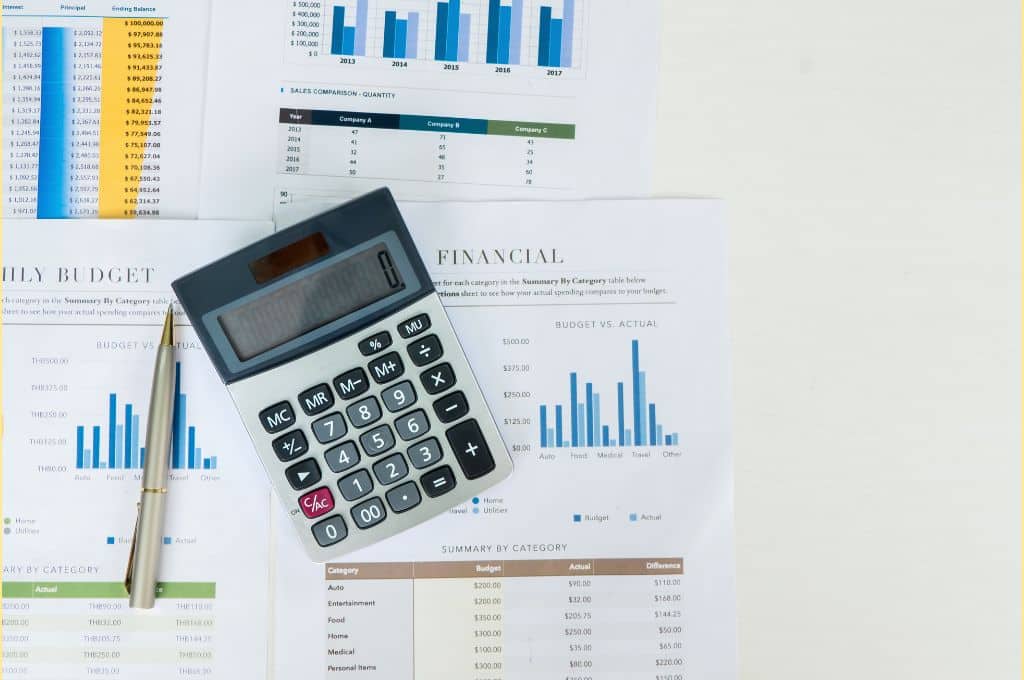 Utilizing Fill For Your Accounting Services Proposal
There are plenty of proposal samples you can find online when you are trying to learn how to draft an accounting proposal. At Fill, you'll be able to find some templates that you can easily complete and submit to a potential client. This is the best marketing investment you can make for your company.
Create an account for free to check out our available templates today.