Healthcare is one of the most rigorous industries you'll find today. Each personnel and moving part must unite for optimized workflows that result in outstanding patient outcomes. Keeping this up for sustained periods is a significant challenge for many healthcare organizations.
That said, healthcare contract management is a key part of that equation. It's a tricky process requiring added attention from everyone involved. Some medical providers do it better than others. So, here are five best practices your business could adopt to level up contract oversight.
5 Best Practices for Contract Management in Healthcare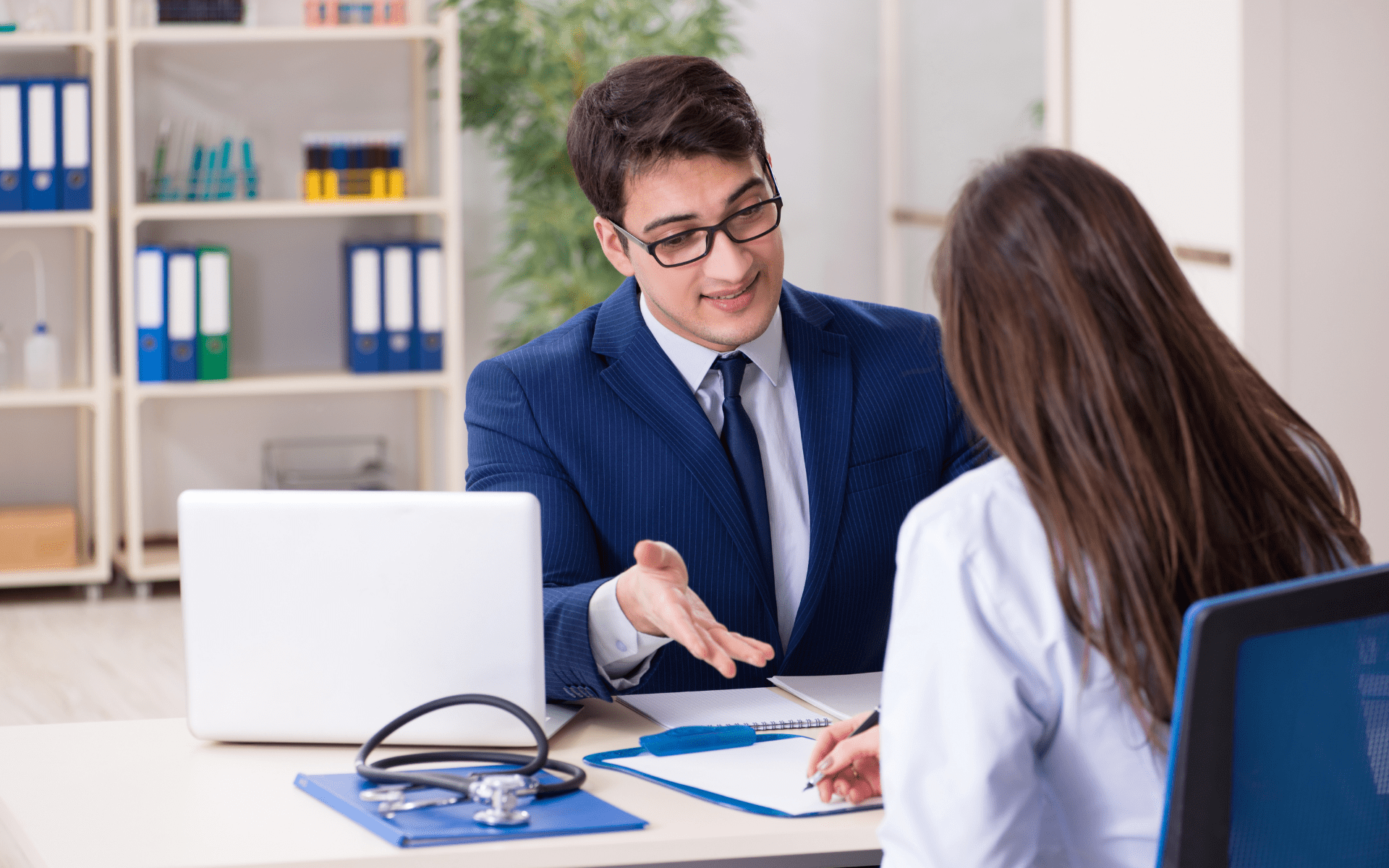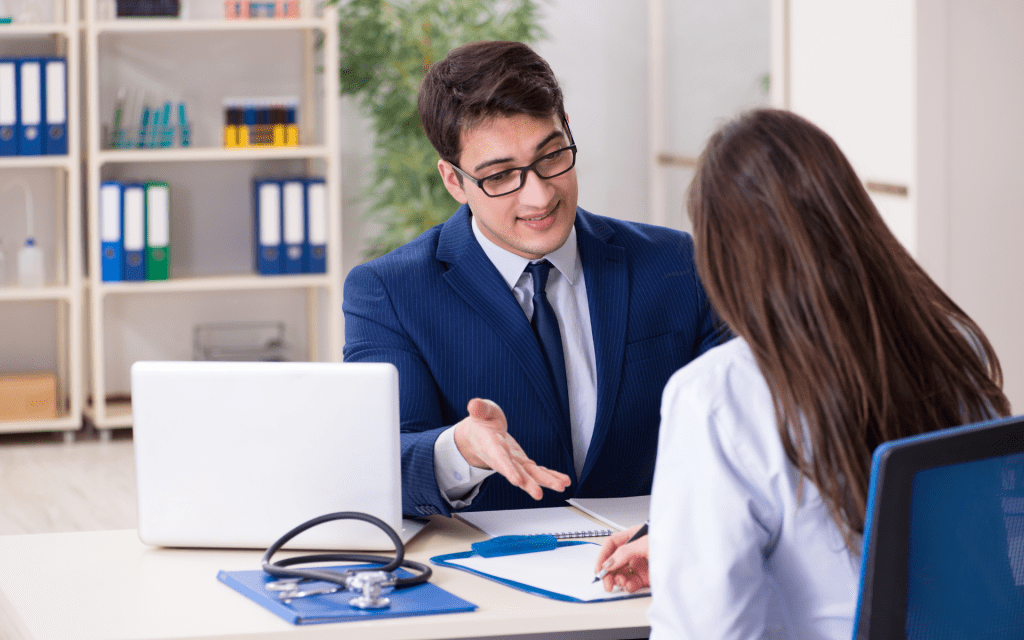 1. Standardize Administration Processes
Every business that wants to be successful must have outstanding leadership and clear guidelines. This principle also applies to healthcare contract management.
You would do well to establish a comprehensive plan that covers every type of contract and agreement in medical settings. The strategy should cover all the stages of a typical contract negotiation.
Here's how contract management usually happens in hospitals and other healthcare facilities:
It begins with exploratory talks that include each signing party.
Next is a back-and-forth of ideas and proposed terms.
Thorough review processes from each side follow that.
Next would be the approval phase, wherein you forge formal agreements and sign them.
Finally, you enter the record-keeping stage once all parties agree to the deal.
In addition to meticulous process planning, you should also provide training to your employees to orient them to your improved procedures. This step will help ensure that everyone in your organization is on the same page. Otherwise, you might encounter unwanted hurdles that could've been easily avoided.
2. Optimize Computer Systems
In our hyperconnected age, healthcare facilities typically employ some of the world's most advanced computer equipment. Cutting-edge hardware and software help save countless lives. But while modern technology has done wonders for medicine, it is not without its pain points.
In the context of contract management in healthcare, computer systems and programs must become assets, not liabilities. That means making sound investment decisions regarding which devices and apps to procure. It will help if you do extensive research to determine what purchases will positively impact your healthcare business.
In addition, you should also ensure that you're paying attention to network protection. Potential partners will be more comfortable working with companies that prioritize security. You would do well to invest in apps that provide network firewalls, end-to-end encryption, secure cloud storage, and other modern solutions.
As you'll learn in the later sections, using contract management software for healthcare could be one of your best options.
3. Comply With HIPAA Regulations
Most healthcare businesses in the US must adhere to the national standards mandated by HIPAA. All covered entities must provide administrative, technical, and physical safeguards to ensure compliance. The tips covered in the previous sections will help you with some of these requirements. However, complying with the entirety of this federal law is a complex and arduous process.
Ensure you review each aspect of HIPAA to achieve proficiency in all its contents. This knowledge will provide your partners confidence in your business, giving you a better chance of securing different deals and contracts.
For understandable reasons, some companies work exclusively with firms that are HIPAA-compliant. This selectiveness makes sense, as conducting business with a non-compliant entity could have various complications.
If you do business outside the US, ensure that you comply with that country's regulations. In Europe, the General Data Protection Act (GDPR) applies. That piece of legislation has different requirements you must review and enact to become compliant.
4. Hire a Contract Management Specialist
If doing things on your own is becoming too challenging, you could look for an expert contract management specialist. Hiring one of these professionals will take your attention away from day-to-day contract administration. Instead, you'll have more time to engage in a leadership role and perform other essential functions.
An excelling healthcare contract management specialist will help you achieve all the best practices previously mentioned. Ideally, this person can assist you in crafting standardized contract administration processes. They should also take care of training staff on improved procedures.
The specialist could also recommend specific computer systems you should be using or suggest improvements for existing platforms. More than that, this individual could inform you of any changes you need to make to ensure HIPAA compliance. They could work with your compliance manager if you already employ one.
5. Use a Secure eSignature Solution
You always seal contracts with a signature. That's why it's a crucial component of contract management in healthcare. These days, the most successful businesses use dedicated eSignature software.
The best eSignature apps have some or all of the following features:
Document creation and editing
eSignature request functionality
Real-time audit trail and logs
Email notifications
Secure cloud storage
256-bit end-to-end security
Scalable pricing plans
These robust features can help augment your healthcare contract management processes. Make sure you look for eSignature software that will suit your specific needs and requirements.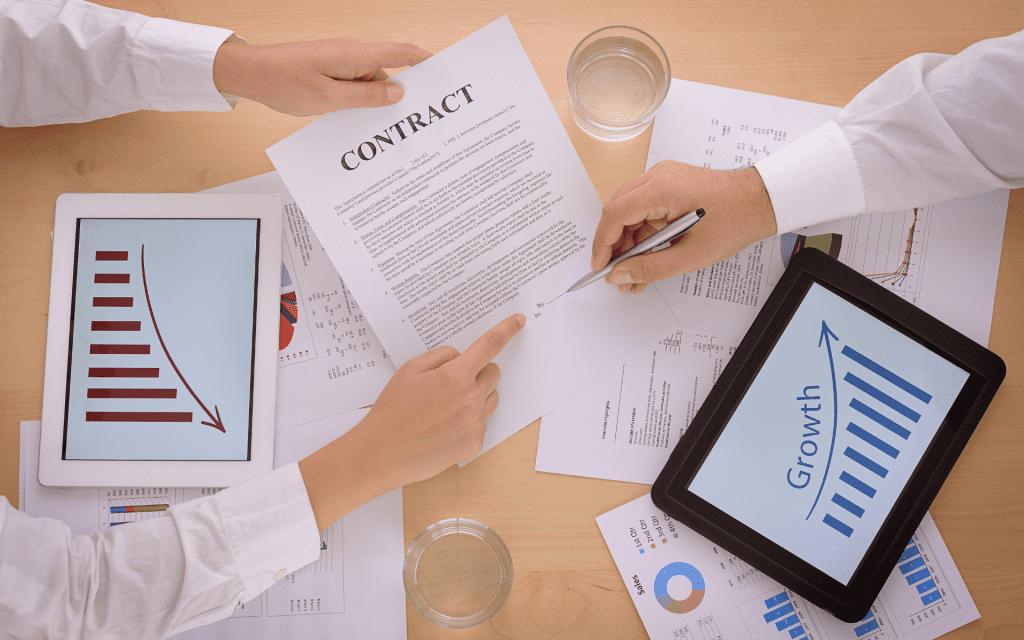 Why You Should Improve Contract Management for Healthcare
Contracts and the healthcare industry are inseparable. On that note, improving your contract administration processes is key to running a successful medical business. Here are some of the top reasons why you should do it.
Reduce costs
With a standardized process, your company could reduce expenses related to contract management. That's because you're using a single methodology that leaves little room for unnecessary changes. The costs remain consistent, leading to more accurate projections each time.
Modernize operations
Healthcare is a fast-changing enterprise. Best practices change all the time, and your company must keep up to stay competitive. With contract management for healthcare built for today's world, you can join the ranks of top medical businesses worldwide.
Boost revenue
An improved contract management system could help your business secure more deals. Consider the progress you'd be making in other aspects of your business, including on the technical and administrative fronts. These improvements can lead to better partner confidence and, ultimately, more revenue for your business.
Fill Is the Best Contract Management Software for Healthcare
Are you looking for healthcare contract management software to help elevate your business? Look no further than Fill. It's an eSignature platform with everything you need to create, sign, and send contracts.
Fill is HIPAA-compliant and features secure cloud storage, uncrackable 256-bit security, and signer identity verification. All these combine to ensure your documents are always well-protected. In addition, third-party app integration means you can use Fill with your favorite apps. You can also use the service no matter your platform, whether it's Windows, macOS, iOS, or Android.
Experience a better way to manage healthcare contracts with Fill. Get started for free.