Overcoming the challenges of contract lifecycle management isn't easy, especially if you don't have the proper tools to streamline your tasks. To succeed, you must choose the best contract management software for your business and automate each stage of the contract process.
Below, we've rounded up the best contract management tools based on common factors like features, pricing, security, and compliance.
Table of Contents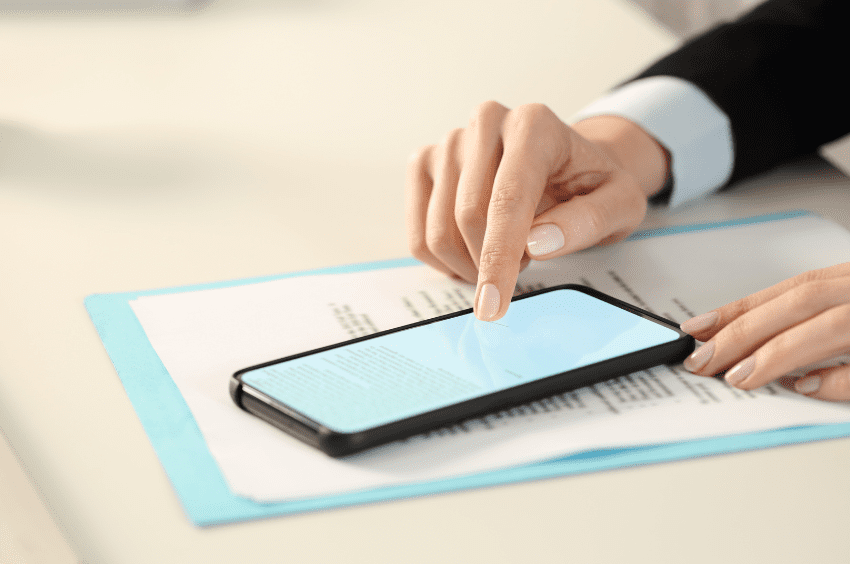 Poor contract management can lead to non-compliance and loss of revenue. Don't let this happen to you. With Fill, you can get your deals done faster by automating each stage of your contract lifecycle.
What Is Contract Management Software?
Contract management software enables businesses and companies to streamline each stage of the contract lifecycle, starting from template authoring and all the way to contract renewals. It also automates contract workflows, allowing businesses to close deals faster while avoiding the risk of non-compliance and limited contract visibility.
Contract Lifecycle Management Software Benefits
Seamless document preparation.

 You can use pre-approved templates to draft and generate contracts.

Faster contract turnaround times.

 You can close deals faster and speed up the negotiations by managing your contracts in the Cloud.

Contract visibility.

 You can carefully examine each contract and identify the clauses with inconsistencies and errors. This way, you can smoothly pass through the review and approval stages without delay.

Automated approvals.

 You can automate your contract approval process by setting pre-defined conditions and standards.

Version controls.

 With cloud-based CLM software, you can view and compare each version. Doing so will allow you to determine the authenticity of each document. 

Real-time document tracking.

 You can track your document activity and signature requests in real-time. You can also keep a detailed audit log of each document transaction.

E-Signature Integration. 

Through e-signatures, you can validate the identity of each signer. You can also sign documents without switching to a different tool or platform.

Better security and compliance.

 You can minimize the risks of non-compliance by implementing better security and access controls. With cloud-based CLM software, you can encrypt the information inside your contracts so that it becomes unreadable to anyone who tries to steal your data while at rest and during transmission.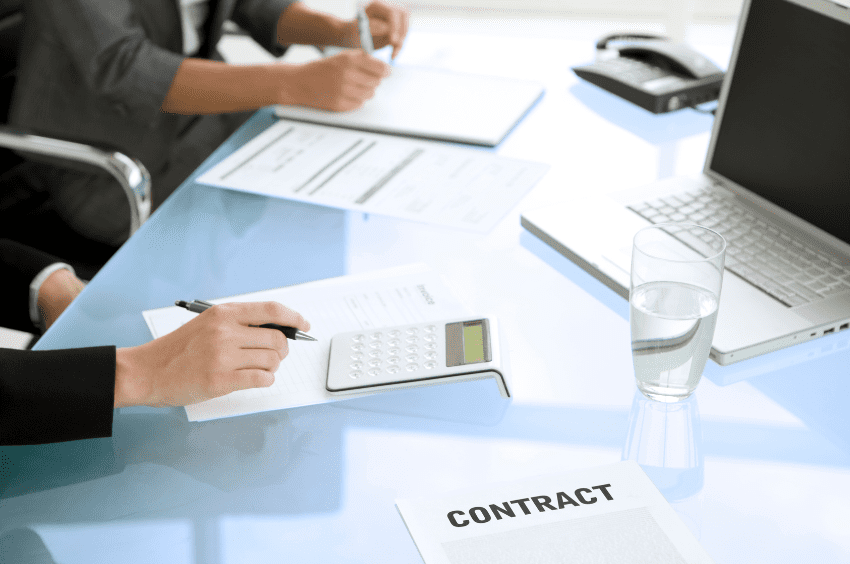 What Is the Best Contract Management Software?
Find and compare the best contract management software below to see which one best suits your needs and preferences.
Fill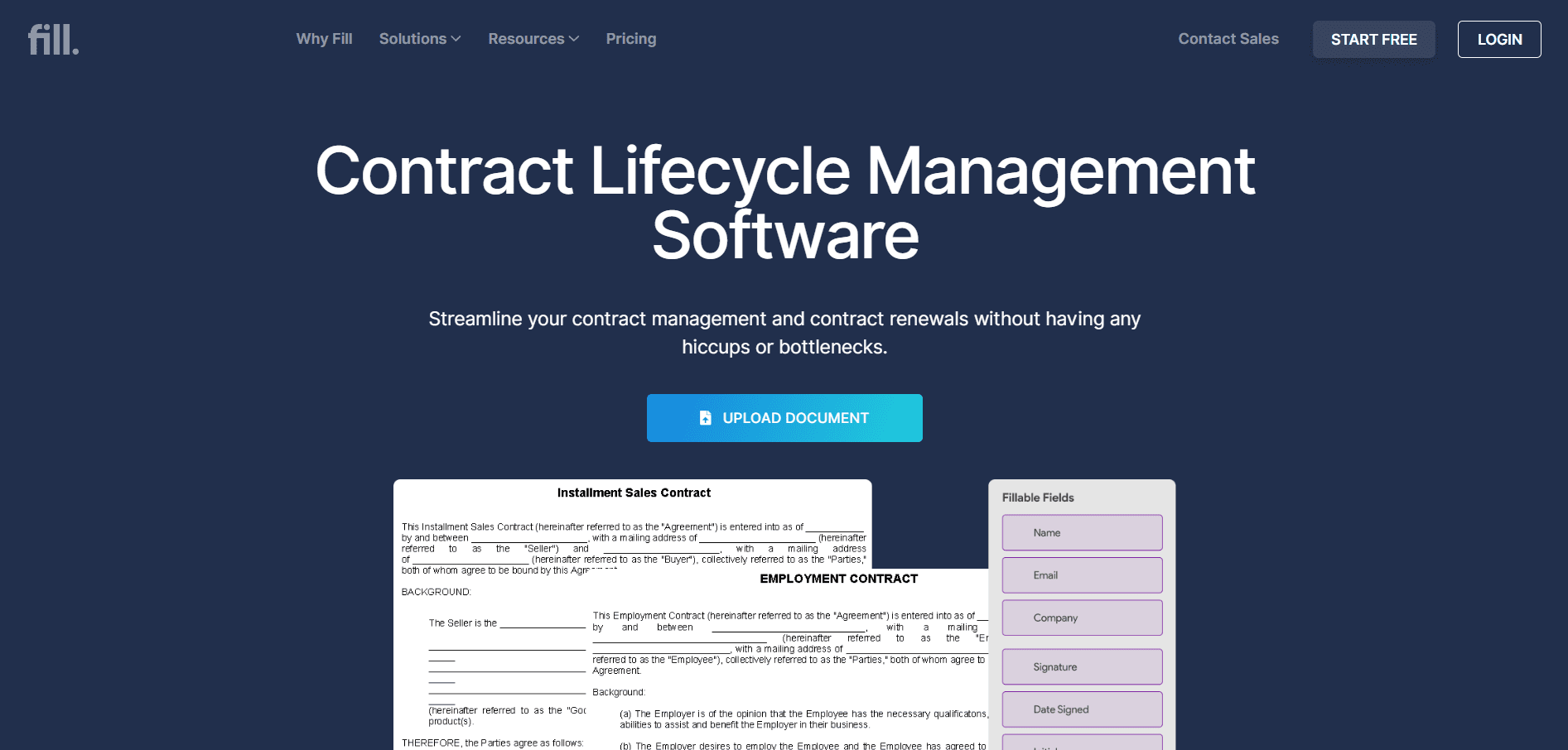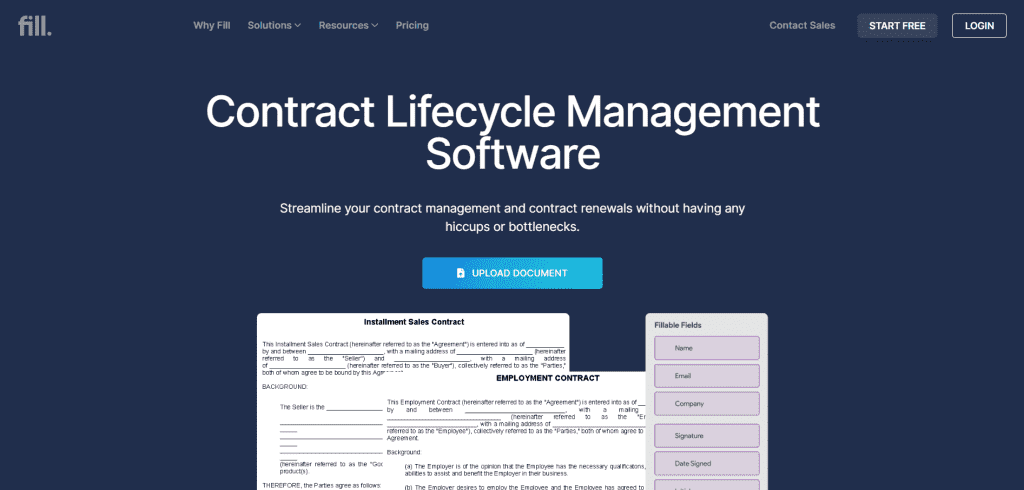 Fill addresses each stage of the contract lifecycle in a way that can maximize both your savings and revenue. From template creation to securing renewals, our cloud-based software has all the tools you need to ensure a smooth flowing contract workflow. With Fill, you can legally sign contracts and keep track of your signature requests while on the go. You can also use its document scanner to digitize paper documents. Not only does this help minimize your operating costs, but it also allows you to store and organize your documents securely while meeting the standards for security and compliance.
Juro
Juro is a comprehensive contract automation platform that you can use to build automated templates and scale your contract workflows. With it, you can easily automate your usual contract management tasks. You can also mitigate the costly effects of losing or misplacing documents. With Juro's unified repository, you can store and sort your files quickly using filters and tags.
Agiloft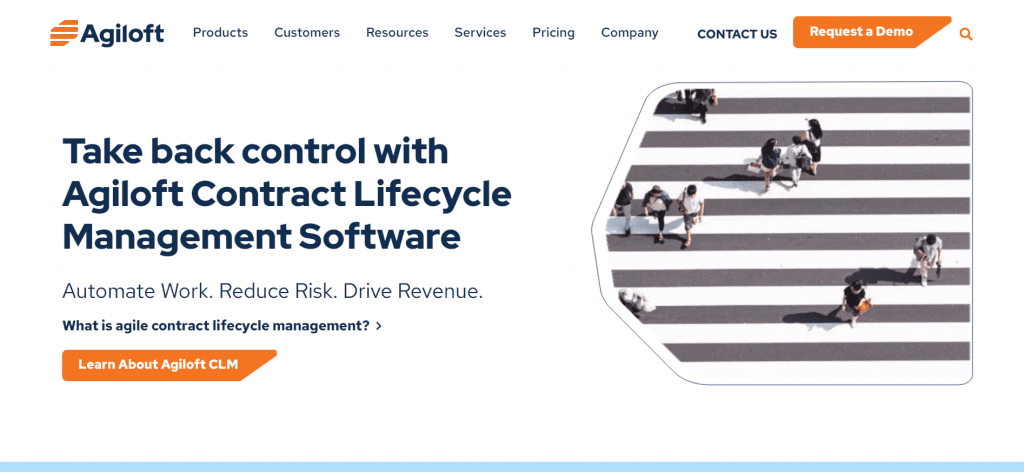 Agiloft is a contract management software that can provide you with an assortment of CLM tools. It's ideal for streamlining workflows, allowing you to automate your approval process and close deals without wasting time on tedious office tasks. With Agiloft, you can record and track KPIs to gauge your progress and intended results.
Trackado
With Trackado, you can have all your contracts and agreements sorted in one place. With it, you can effortlessly stay on top of your deadlines. It also makes it easier for you to access your contracts from anywhere. You can also keep track of your pending tasks using automated notifications and status reminders.
ContractWorks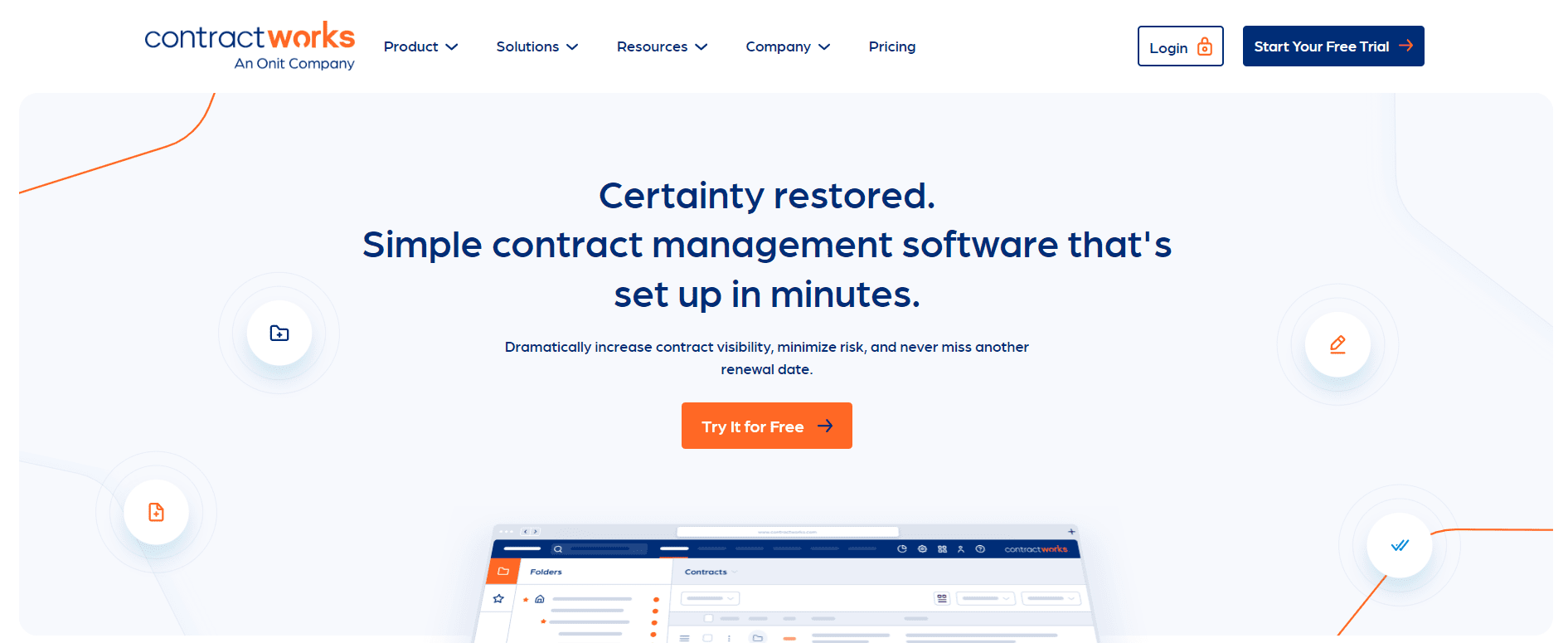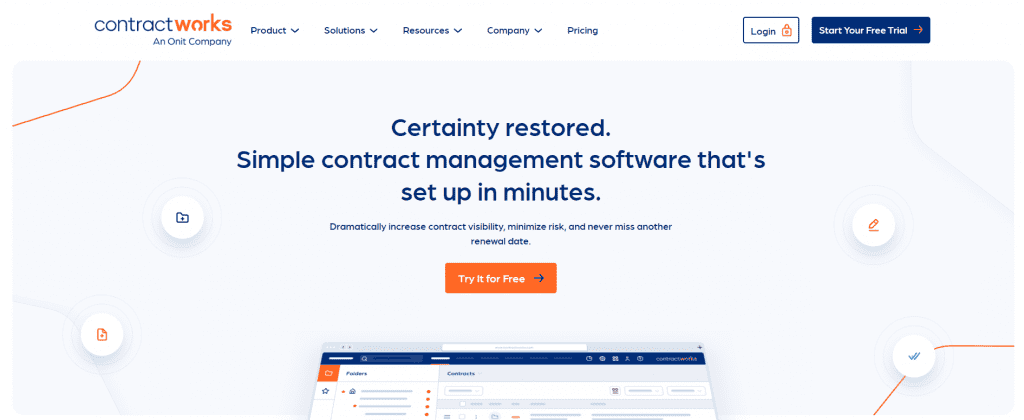 ContractWorks is an easy-to-use contract management software. It has also complied with the Federal ESIGN Act and other regulatory laws. With this tool, you'll be able to keep track of your signature requests and never miss an important milestone. You can also have your clients sign your contracts remotely, which speeds up the contract signing process. 
Factors to Consider When Choosing a CLM Solution
Here are some key factors to consider when choosing the best contract management software or CLM solution:
Automation.

 Does your contract management software have the tools and features you need to automate your workflows?

Integration.

 Can you integrate your CLM software with third-party apps and CRM platforms?

E-Signatures.

 Is your CLM software able to provide you with a feature-rich e-signature tool with editing capabilities?

Cross-platform availability.

 Can you access and manage your contracts on any device? Will it work on both PC and mobile?

Pricing.

 Does your choice of contract management software have flexible plans that fit your needs and budget?

Storage.

 Can you store and access your documents in the Cloud? Does your CLM software allow unlimited uploads?

Security and Compliance.

 Will you be able to safeguard your sensitive data and maintain compliance with ever-changing industry guidelines and state regulations?
Thoughts
Many businesses face the challenge of efficiently dealing with contracts. Without proper management, you won't be able to achieve the results that you want. It'll affect the productivity and profitability of your business since you're unable to close deals on time. Plus, you'll have to deal with mitigating the consequences of unfulfilled contracts and non-compliance.
Choosing the best contract management software may not solve all these, but it can drastically simplify your contract management approach. With it, you'll be one step ahead of your competitors.
Streamline your contract workflows with Fill. Start with a free account, or contact our sales team to book a demo.