The main difference between SmallPDF vs. iLovePDF lies in the set of features they offer. While both have seemingly similar features and pricing structures, it's important to highlight what makes each tool unique. If you're choosing between these two PDF editors, this guide will help you out.
SmallPDF vs. iLovePDF Comparison
PDF editor tools are always a great tool to use. This is because they come in handy when you need to sign a document on the go. But knowing which program to use can be a big help.
In this article, we'll be comparing SmallPDF and iLovePDF. By the end of this article, you can make an informed decision on which option offers better features that you need. 
Convert Word to PDF
One of the most useful features a PDF editor can have is the ability to convert file types directly from the platform. Thankfully, this is a feature that both SmallPDF and iLovePDF share in common. 
iLovePDF allows users to convert an existing DOC or DOCX file into a PDF document. The good thing about iLovePDF's conversion is that it retains the original layout and format of the document. This way, the original quality stays intact. 
The platform also has a drag-and-drop feature so you can conveniently convert a batch of documents into PDF format. 
Meanwhile, SmallPDF allows its users to convert various document formats into a PDF file. The process also gets completed right away so you don't have to wait too long to download the converted file. It also allows the processing of multiple files simultaneously. You can also use the built-in OCR tool to extract text data. 
Merge/Split PDF
Another key feature that is available on both tools is the merge/split PDF files. With this option in place, you don't need to do a SmallPDF vs. iLovePDF analysis since it's pretty self-explanatory. 
Both tools allow their users to combine more than one PDF into a single file quickly. You don't need to have technical knowledge on how to perform this. All it requires is adding the files, arranging them, and completing the merge process. The tool ensures that the original quality, layout, and formatting remain the same in the merged file.
As for splitting up the file, the two tools also offer this function. You can use the splitter to split up the file into individual pages or a specific page range. This allows you to save time when handling the document. SmallPDF's splitter tool gives its users a preview of the pages so they don't accidentally split unnecessary pages.
Integrations
The integrations are also part of this comparison guide with a clear iLovePDF vs. SmallPDF winner. Unlike SmallPDF, iLovePDF has a full suite of integrations that it works with. Some of these include the following:
Desktop.com
Dropbox
Microsoft Excel
Microsoft Word
PowerPoint
Google Chrome
Stackreaction
Meanwhile, SmallPDF only has three integrations, namely, Desktop.com, Dropbox, and Google Drive.
Compress PDF files
In this part of SmallPDF vs. iLovePDF comparison, there is one tool that offers more than the other. While both have the ability to compress files, iLovePDF has an extra preset compression mode. This means that its users can choose between three available options instead of just two. 
iLovePDF's compression options include:
Less compression. If you require only minimal compression, this is one option to go with. It manages to give you high-quality PDF files.
Recommended compression. This compression mode balances out things so you still get a good quality output without the excessive file size.
Extreme compression. Provides the highest compression level. Unfortunately, it also produces a low-quality PDF file. 
Meanwhile, SmallPDF only has two compression modes available:
Basic compression. This compression mode compresses a file by 40% and produces a medium file size. Despite this, the document continues to have high quality.
Strong compression. You can opt for this compression mode if you need the smallest file size possible. SmallPDF compresses your document by up to 75%. Since you have a low file size, it also means that the document will only have good quality.  
Pricing
When all else fails, you can always turn to the pricing options of each tool. Through this, you can make an informed decision. Although the pricing between these two tools is similar to one another, there are some key differences. 
For starters, iLovePDF only has three plan options: Free, Paid, and Business. The Paid premium plan costs $7 per month. Meanwhile, SmallPDF has four plan options: Free, Pro, Team, and Business. The Pro and Team plans are paid, which start at $10 per month.
Of course, the features available in these plans are different from each other. All tools can be accessed by the two plans, while it offers premium features to Business accounts. This plan also has dedicated hardware for it. 
The Free plan is also limited to access from the web. Meanwhile, the Premium plan is compatible with mobile, web, and desktop users. 
You'll need to carefully assess which platform will eventually be a big help to you. Although SmallPDF costs more, iLovePDF offers similar features to it.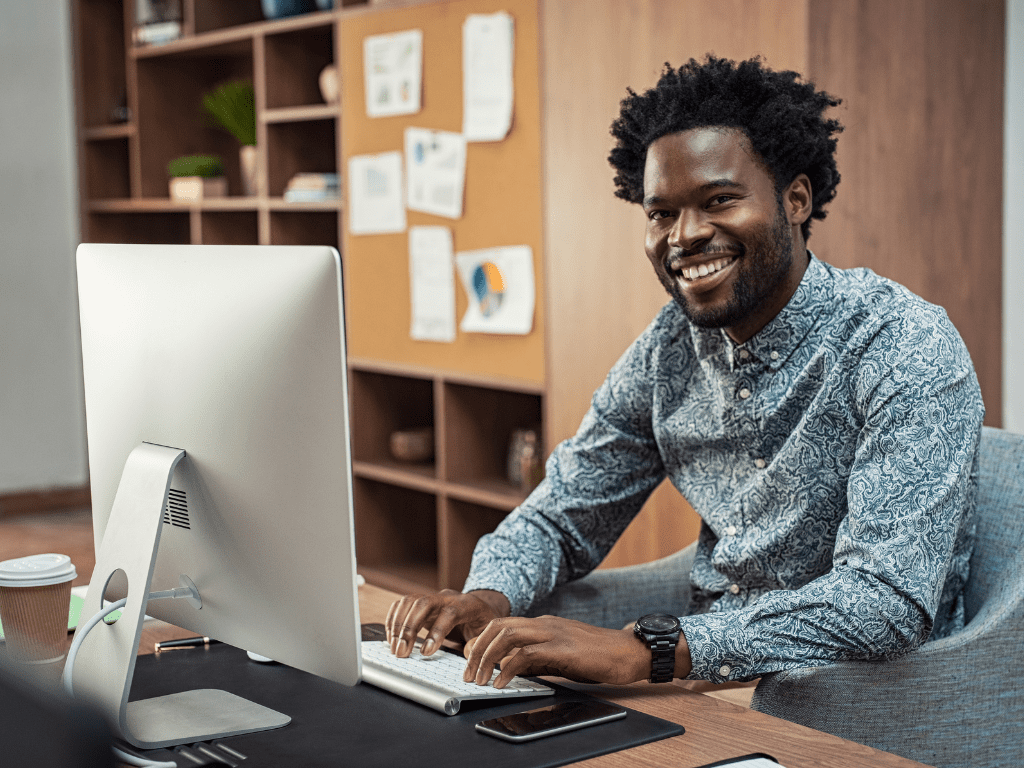 Why You Should Choose Fill
Fill is another SmallPDF alternative that is worth checking out. While the features available on the two platforms are similar, SmallPDF costs more compared to Fill. 
Meanwhile, iLovePDF and Fill have almost the same features. The difference is how comfortable you are with either tool. Since they both offer a free account, you can give them a try before making a decision.
Not to mention, Fill has a free account option that allows you to look into the platform and see if it suits you better. Create an account today to start using a PDF editing tool.