Health Plans And Need For An Efficient System Like eSignature For Healthcare
Health plans that are efficient and deliver to the needs of people are vital these days. Numerous health plans are available these days that enable people to make better decisions when it comes to medical-related expenditures. Healthcare standards have been upgrading over the years and so have its prices. It is making it harder for each and every individual to have immediate access to medical services as there has to be some sort of financial stability to take care of all the expenses. Health plans have therefore become an indispensable part of every individual's life these days.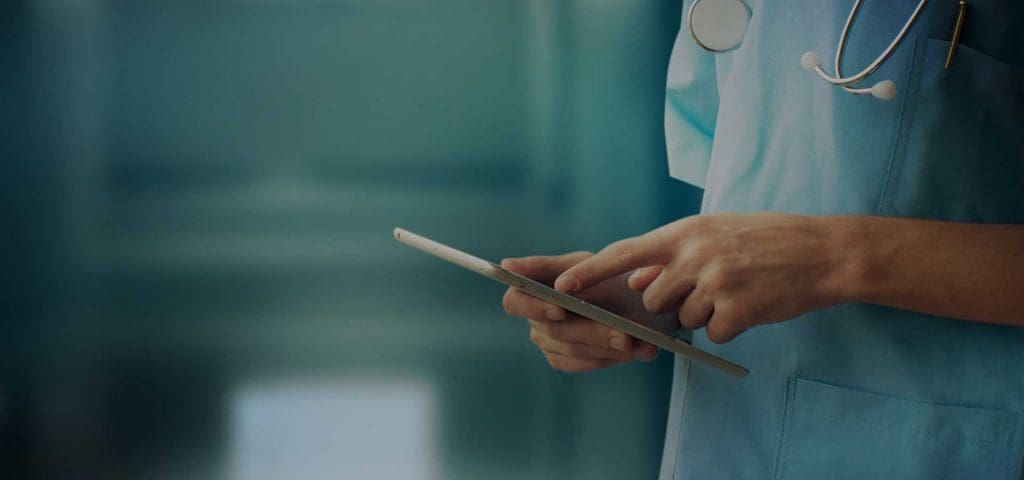 eSignature Services and eSignature For Healthcare
eSignature services have recently become a global phenomenon and more and more organizations, as well as businesses, have been incorporating its use in their system. eSignatures refers to electronic signatures that allow users to sign documents digitally from anywhere they seem convenient. eSignature For Healthcare simply requires an electronic device with internet access along with access to a soft copy of the document you intend to sign on. This excludes a lot of time-consuming factors from the process of getting a document approved which includes printing, processing, commuting as well as storage of documents.
How eSignature For Healthcare Work
The first step towards using eSignature For Healthcare is to subscribe to a vendor like Fill that gives you the requisite tools to execute eSignatures on documents with ease. Fill provides you with a lot of features that allow you to have better control over your documents and agreements in a digital form making the process easier for you to handle.
Fill eSignature For Healthcare can easily integrate with the system that you already have in place to store all the data. After the integration takes place, you can simply choose any document from the database and include interactive fields in them that will allow you to make signatures and send them over to concerned individuals for further signing. This is the easiest and fastest way to approve documents and agreements in a safe and legally valid manner.
Additional Benefits Of Using Fill eSignature For Healthcare That Will Help In Optimizing The Experience For People Seeking Health Plans
Faster Approval with eSignature For Healthcare
Time is of the essence when it comes to help plans and people who are seeking to secure a health plan that suits their needs would love to consolidate it as soon as possible. Fill provides a medium to secure a health plan faster for people by using digital means to share plan details and facilitate signings at a faster rate.
1. Better Visibility Of Terms And Conditions with eSignature For Healthcare
It is in the best interest of both health plan providers and clients to be clear about the details of an agreement between them and understand what is in stake for both parties. Having digital access that makes it convenient for people to view the details of the plans from wherever and whenever they seem convenient is a good way to make sure that the negotiations are going down according to the convenience of both parties.
2. Better Management with eSignature For Healthcare
Having a lot of clients is not uncommon for health plan providers and so is mixing things up once in a while. It is expected that one will run into silly mistakes every now and then if they do not have a convenient management system in place. Fill eSignature service provides you with the necessary tools to stay on top of your documents and make sure everything is handled in an error-free fashion. You can have centralized control over all the documents stored in fill's cloud and its AI-powered analytics will help you spot irregularities in any aspect quickly and efficiently.
3. Customizable Templates
Fill provides you with customizable templates that allow you to create health plans that are tailored to a particular client's needs without having to create a new plan document from scratch every time. It allows you to make the requisite changes to the templates and customize it down however you want it to.
4. Better Service Means Better Trust
With all the features that fill provides, you will be able to meet the needs of the customers with much more efficiency and create a customer base that is not only happy but also loyal. Having a base of happy customers will make your company a trustworthy option for the crowd and it will translate to better business in the long run.
5. A Smooth Member Experience
Health care membership requires constant renewals and a lot of accounting to take care of. Previously it was something that was frowned upon as members had their work cut out for them. With Fill it has become much easier to update membership and keep track of all the activities taking place. Everything can be handled digitally so clients are in for a much smoother membership experience.
6. Better Compliance with Regulations
Healthcare services require providers as well as clients to follow certain regulations to make sure that the agreement between them is legally binding. eSignatures are a completely legitimate way to validate agreements between two parties and there are laws in place both at domestic and international levels to make documents with eSignatures admissible in a court of law.
Create A Better Market Presence With Fill
Quality of services is not something that you can fake in any way. If there is a shortcoming in the way you deliver to your clients then it will be apparent in one way or another and will definitely contribute to a below-par market image. With the features that fill provides, it becomes easier for you to comply with the demands placed by your consumer base which will contribute to a better image and in turn will create more opportunities to expand.
eSignatures can significantly improve the quality of healthcare solutions. Time and organization is of the essence when it comes to healthcare and Fill provides every tool that healthcare institutions need to provide a better experience for their customers.