Contracts are an integral part of every business. As your business grows, the number of projects and transactions will also increase. You won't be able to keep up if you stick with your paper-based contract signing approach. In this post, you'll find out why businesses have moved to digital contract management and why it's a must, especially if you want to manage your contracts easily without any hassle.
Table of Contents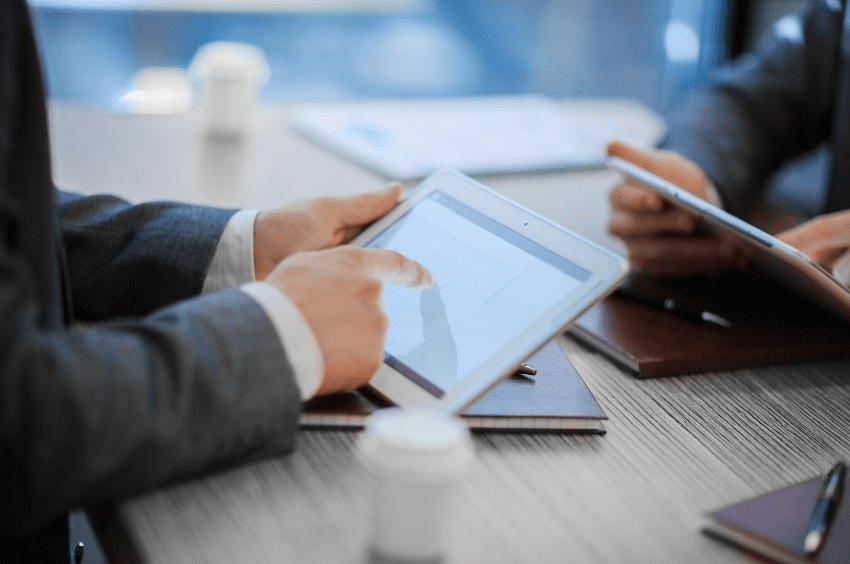 Poor contract management can lead to missed opportunities and loss of revenue. Don't let this happen to you. With Fill, you can win over your prospects with faster and streamlined transactions.
What Is Digital Contract Management?
Digital contract management refers to the process of managing contracts in electronic form. It utilizes technology to store, organize, track, and analyze contracts. It also helps minimize the risks of lost hardcopies and fraudulent transactions. 
Instead of the traditional pen and paper approach, you can use a digital contract management system to draft, sign, and execute contracts. The entire process usually takes place online. There's also no need for the contracting parties to be physically present throughout each stage of the contract lifecycle.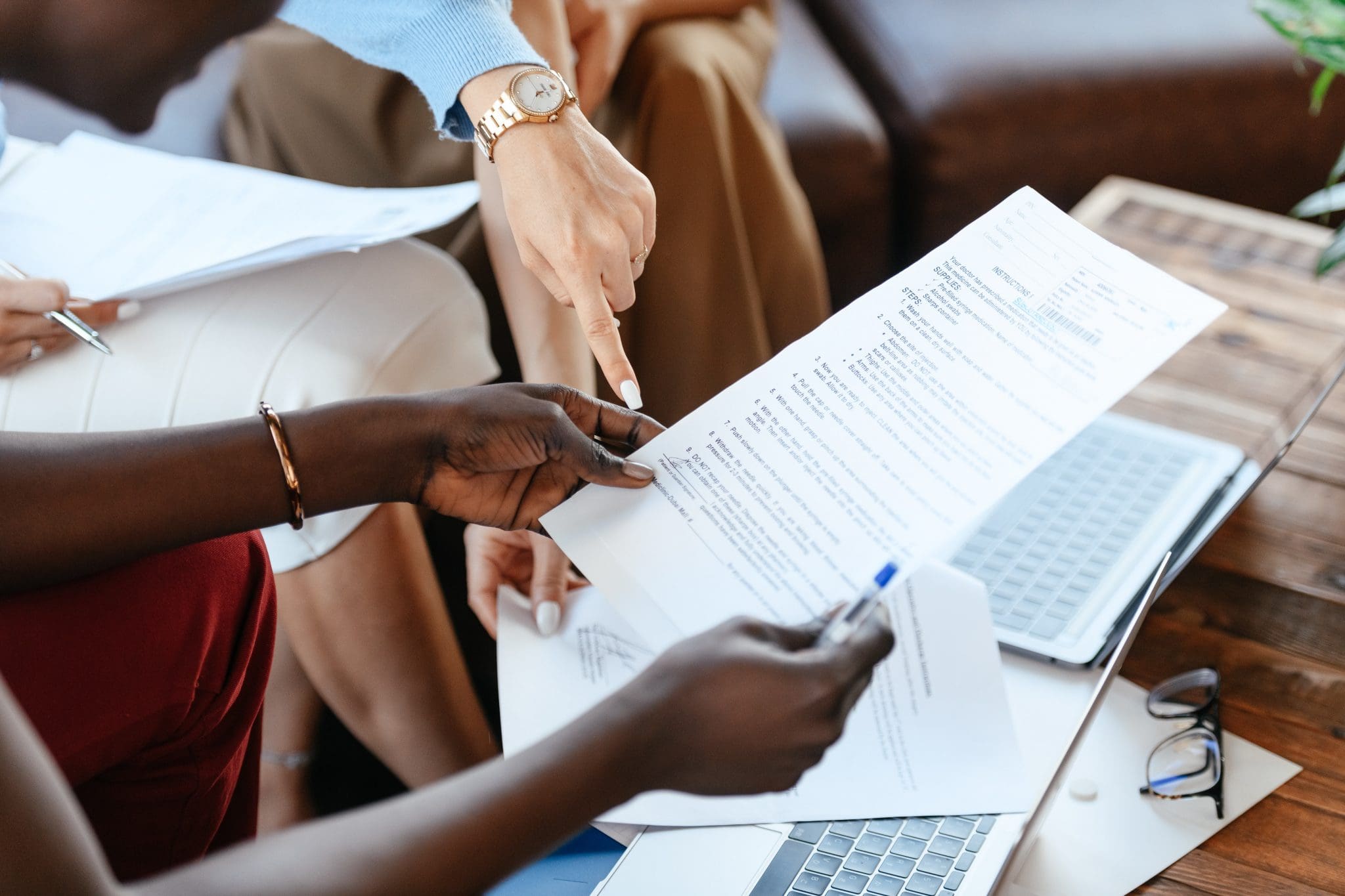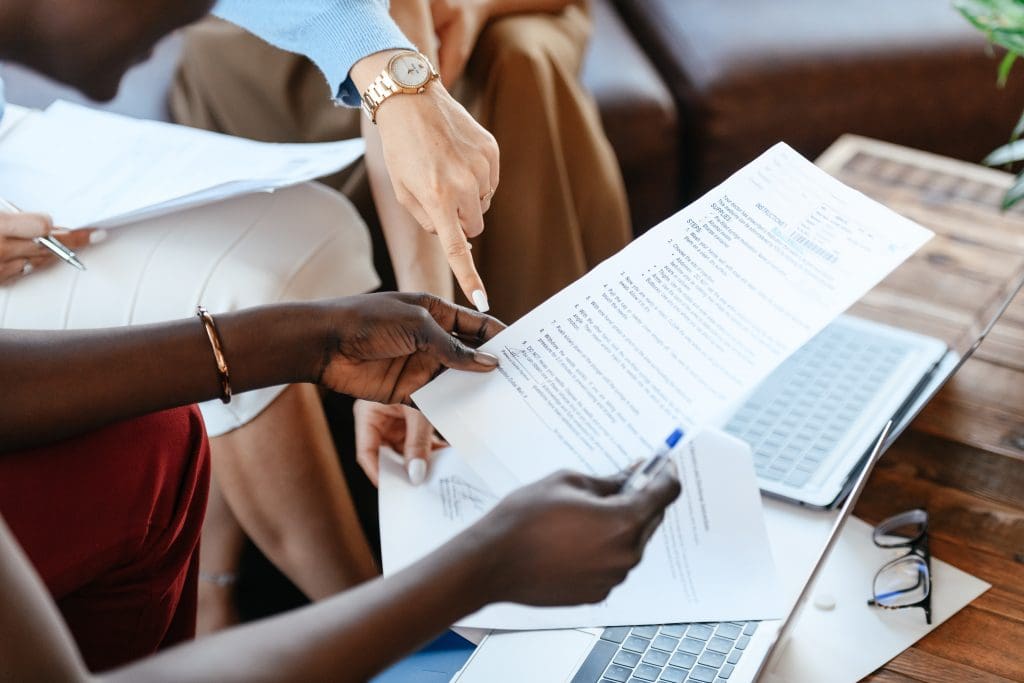 What Are the Benefits of Digital Contract Management?
Automated document drafting

Better access controls

Faster turnaround time

Cloud-based storage and records management

Easy file access

Enhanced security and compliance

Streamlined workflows

Higher chances of contract renewals
Automated document drafting
You can use pre-approved templates instead of drafting everything from scratch. With digital contracts, you can effortlessly create drafts using dynamic elements. You can add, remove, or move text based on your desired output. It's a great time-saver, especially if you only need to draft some contracts for basic transactions.
Better access controls
With digital contracts, you are in control. You can restrict access to your sensitive documents and set role-based permissions. This way, you can maintain the confidentiality of your agreements and prevent anyone from viewing your contracts, especially if they're not authorized to do so.
Faster turnaround time
With the help of a reliable digital contract management system, you can speed up your contract review and approval process. Using modern messaging systems, you can send your contact requests securely via email or online fax. You can even track the status of your requests in real-time.
Cloud-based storage and records management
You can save some physical storage space by storing your contracts in the Cloud. You can also keep a detailed record of your transactions and document activities through audit logs.
Easy file access
You can access and manage your contracts from anywhere. There's no need to sift through your stack of unsorted folders to retrieve a copy of your purchase agreement. All you need is your phone or laptop.
Enhanced security and compliance
With paper-based contracts, you face the risk of non-compliance. It'd also take a lot of effort (and money) to secure your sensitive files from malicious people. With digital contract management, you can use advanced security technologies like encryption and dual-factor authentication. It'll also be easier for you to comply with industry standards and state regulations.
Streamlined workflows
There's no need to sort and track contracts manually. You can automate each step of the contract process and streamline your workflows. Not only does this help boost productivity, but it also improves your business profitability. You can complete transactions faster and seamlessly move from one task to another. You also have a centralized system wherein you can store, access, and manage all your agreements and forms.
Higher chances of contract renewals
With an automated contract management system, you can develop modern strategies to improve the rate of contract renewals. You can also provide your clients with a seamless and pleasant signing experience. There's an option for them to sign the contract in person or do it in the comfort of their own homes. As you make it easier for them to renew contracts, they're also more likely to continue the agreement or even sign a long-term deal.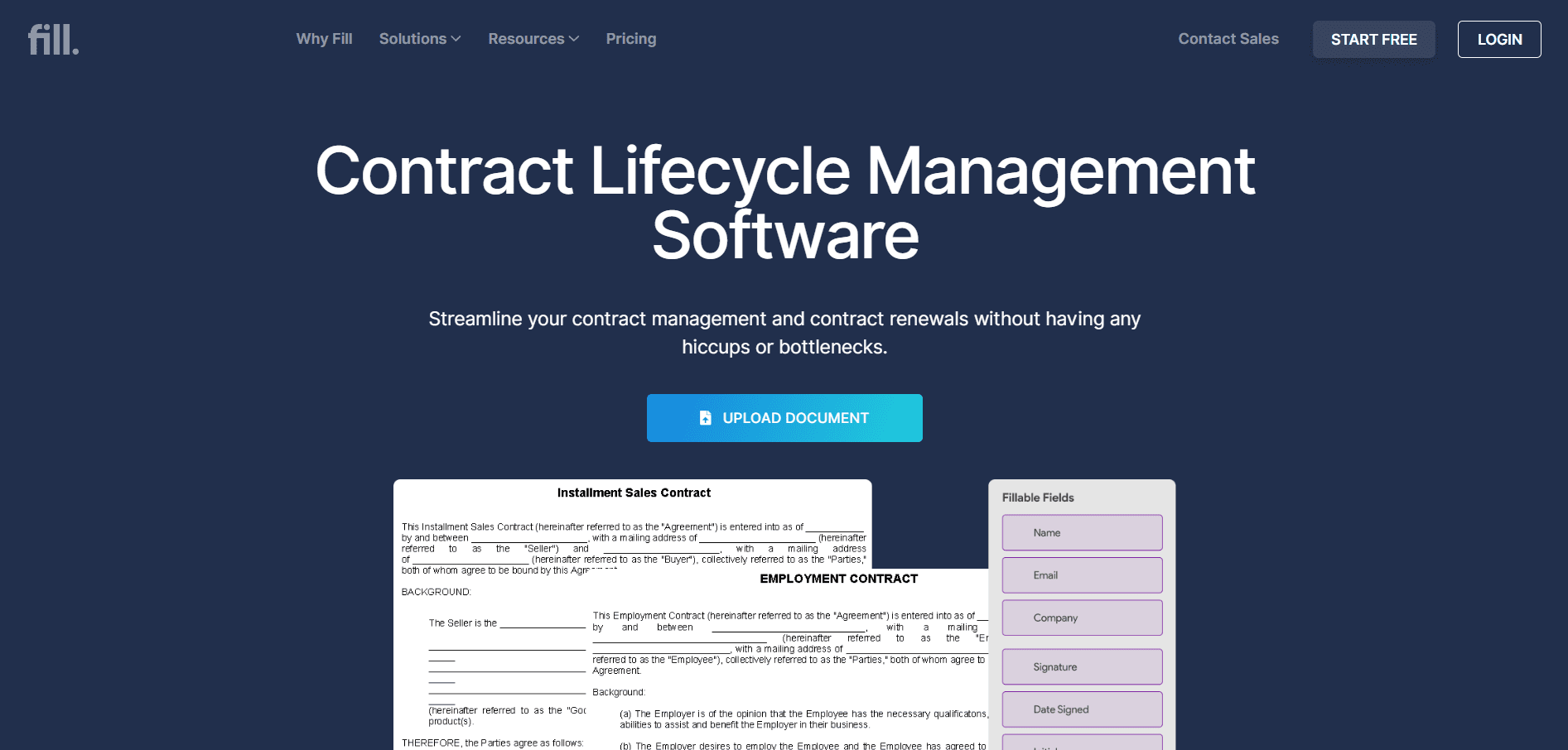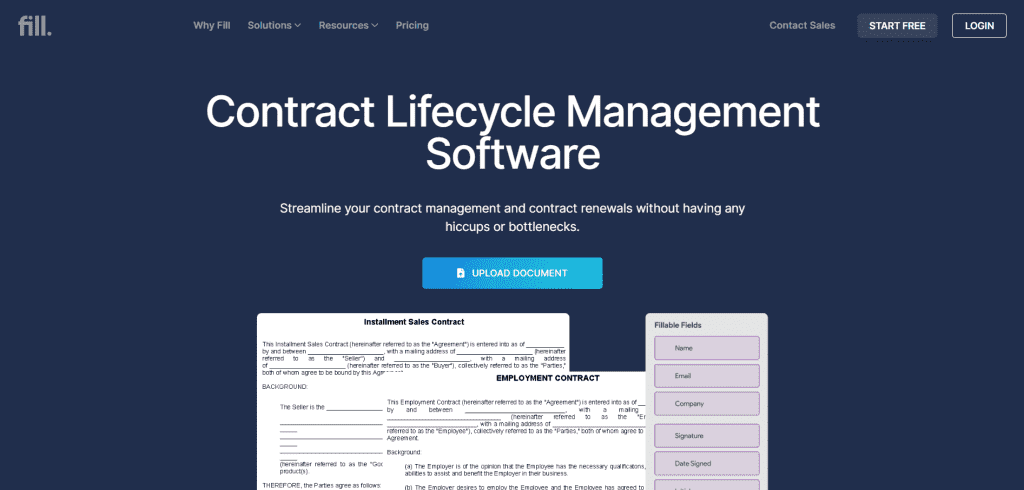 Essential Tools for Managing Digital Contracts
Here are some tools that you can use to quickly manage contracts and get them signed digitally without wasting paper and ink.
Fill eSignature
Fill is an eSignature tool that works on both mobile and desktop. With it, you can streamline your contract signing process and eliminate the roadblocks that prevent you from closing more deals. You can also use our tool to sign agreements while on the move. With Fill, you also won't need to worry about meeting the HIPAA, GLBA, and ESIGN compliance requirements. You can use it to create legally binding signatures and sign contracts quickly while minimizing the risks and the hassles.
ContractWorks
ContractWorks is a digital contract management software with an intuitive interface. It also has smart AI tools that you can use to search for risky clauses that could potentially lead to disputes and hefty fines. ContractWorks is also ideal for growing businesses as it offers a scalable platform that can flexibly adapt to all levels of contract management tasks.
Agiloft
Agiloft can take care of your contract lifecycle at every stage. This cloud-based tool can efficiently manage your contracts, so you don't need to worry about inconsistencies and delays. With Agiloft, you can also ensure the timely execution of your documents while mitigating the risks of human errors.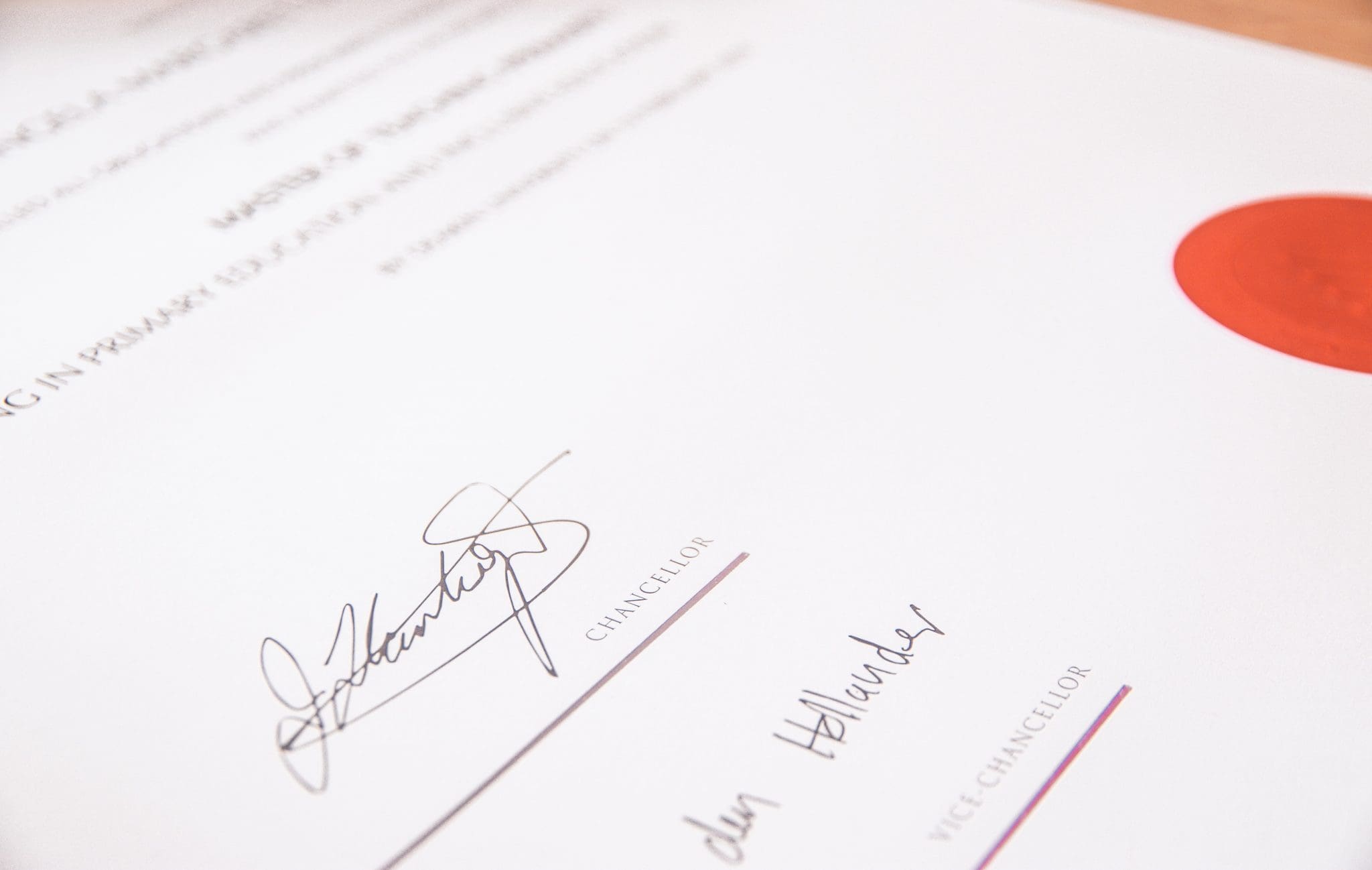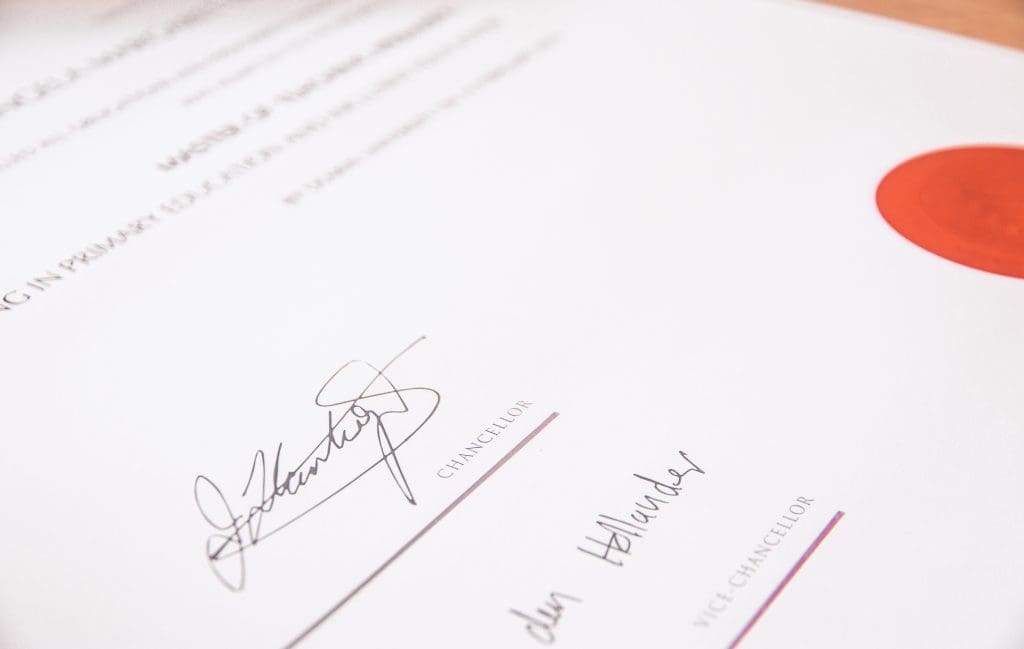 Digital Contracts and Electronic Signatures
Signatures play a fundamental role in the execution of digital contracts. With e-signatures, you can validate contracts and make them legally enforceable. Even so, you have to extra mindful of the fact that not all e-signatures are valid for legal document signing. You have to use an e-signature tool like Fill to ensure that your digital signature meets the standard requirements. 
Thoughts
Digital contract management enables you to keep up with the demands of modern times. By doing so, you can eliminate the need to process everything manually. You can also close deals at a much faster rate and cater to more clients while ensuring that each transaction gets processed smoothly — and that you get paid on time.
Quickly sign your contracts and agreements with Fill. Create your free account today.