If you are struggling with the ever-growing amount of contracts you need to manage, you should know you're not the only one. In fact, businesses of all sizes face the same challenge, especially as they grow and accumulate more paperwork.
A contract repository is one invaluable tool designed to make this task less grueling and overwhelming. In addition to providing a centralized location for all your contract documents, it also streamlines your contract management process by improving team collaboration and reducing errors and oversight.
This article will walk you through everything you need to know about keeping your contracts organized.
What Is A Contract Repository?
A contract repository is a centralized location where you can store, manage, and access all your contracts and other associated documents. Think of it as a library of documents where you can find everything all in one place. You don't need to scour your entire office just to find a specific document.
In a contract repository, agreements are typically filed by category, document type, and other relevant attributes. This makes it easier for you to keep track of the contract status, their expiry dates, as well as the contract owners. The tool is designed to help you manage contracts throughout their lifecycle, from creation and negotiation to approval, execution, and renewal.
In the past, contract repositories are physical storage systems for documents. But with the advancement of technology, they now come in digital form. This means that you don't need to own mountains of paperwork for filing. You can have your contracts in digital copies and store them in a cloud.
5 Benefits of Having a Contract Repository
One of the common issues businesses face when managing contracts is disorganization, especially if they are still using paper-based methods. Aside from the clutter, having a disorderly contract management system can lead to missed renewal dates, confusion about contract terms, and a lack of visibility into the overall contract portfolio.
A contract repository can help to address these issues by providing an organized and centralized location for all contracts and related documents. Here are some benefits:
1. Improved organization and efficiency
According to a report conducted by McKinsey, an employee spends at least 1.8 hours a day simply looking for relevant documents or information. That's almost 10 hours per week. It's 10 hours that could've been spent doing other important things.
By storing all your contracts in one location, you can significantly reduce the amount of time you spend locating documents. Not only that, a contract repository also makes it easier to track important dates and milestones, preventing you from missing any opportunities.
2. Enhanced visibility and control
When you have a designated place for all your documents, you can keep a closer eye on all your contracts' key details, including contract status, renewal dates, and other important information. As everything's more visible, you can properly monitor your agreements, reducing the risk of contract-related disputes or compliance issues.
Moreover, a well-organized contract repository provides you with better control over your contract management process. By implementing standardized processes for contract creation, review, and approval, businesses can ensure that all contracts are consistent and compliant with regulatory requirements.
3. Reduced risk and improved compliance
Aside from keeping your contracts organized, a contract repository can also help you ensure that all your contracts comply with industry standards and contract laws within your jurisdiction. As everything's in one place, you can easily check if all the contract parties involved are fulfilling their obligations.
Moreover, a contract repository can help you implement standardized processes for contract creation, review, and approval. Through this, you can ensure that all contracts are consistent and compliant with regulatory requirements. This can help to reduce the risk of legal disputes or penalties resulting from non-compliance.
4. Time and cost savings
It's no secret that the costs associated with managing contracts can be hefty. This is even more true if your system is inefficient and disorganized. This is where a contract repository comes in quite handy.
By eliminating the need to manage contracts across various systems and locations, you can save some money while improving your speed and efficiency. Moreover, a contract repository also comes with various features such as electronic signatures and document automation to get things done promptly.
5. Improved collaboration
A contract repository isn't just a place to store your agreements, it can also be used as a communication tool to help your teams collaborate with each other. In particular, many repositories provide a platform for multiple users to access and review contract-related documents simultaneously.
In addition, even those departments that are not directly involved in contract management can also benefit from having one centralized contract library. For instance, your finance and accounting departments can stay on top of their invoices and payables.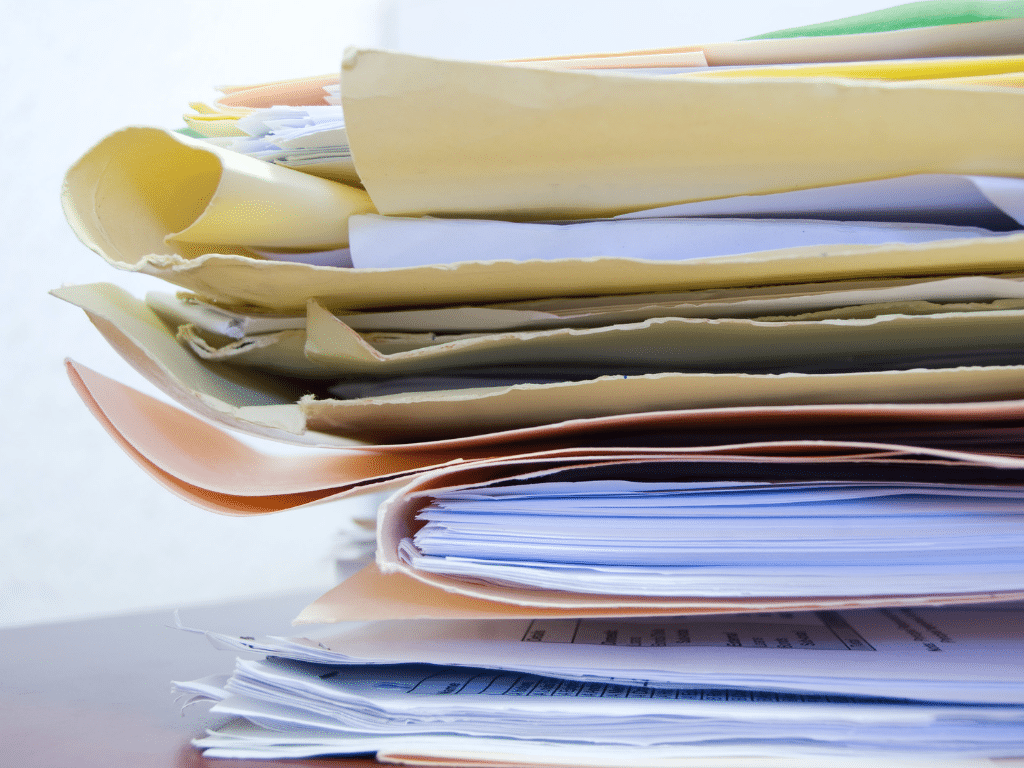 Keeping Your Repository Organized: Tips and Best Practices
Here are some tips and best practices to ensure that your contract repository remain organized and structured:
Define a standard naming convention
Create a consistent naming convention for all documents and files in the repository. You can use your own custom codes per type of contract or you may use the initials of the contracting parties involved. Having a standard naming convention not only helps organize your documents, it also makes document search and retrieval a lot easier.
Use folder structure
Take a look at your contract management process and determine the best way to organize and categorize your documents. Consider using a hierarchy that aligns with your organization's departments or functional areas, or organize documents by contract type, vendor, or other relevant criteria.
Use metadata
On top of naming convention and folder structure, you can also take advantage of metadata to make storing and searching contracts easier. You can tag documents with additional information, such as contract type, contract owner, or expiration date. Moreover, using metadata gives you somewhat of a sneak preview of what's in the contract.
Implement document version control
Document version control helps ensure that all contracts in the repository are up-to-date and consistent. It also helps you keep track of all the amendments done to your documents, which also enhances accountability and compliance.
Establish document retention policies
To avoid accumulating mountains of paperwork, determine how long you need to keep your contracts in the repository for. Having a clear retention policy prevents you from holding on to outdated and unnecessary documents. This helps with clutter as well as efficiency.
Regularly review and update your repository
Regularly review your contract repository to ensure that it remains up-to-date and accurate. This includes reviewing metadata, document retention policies, and document version control.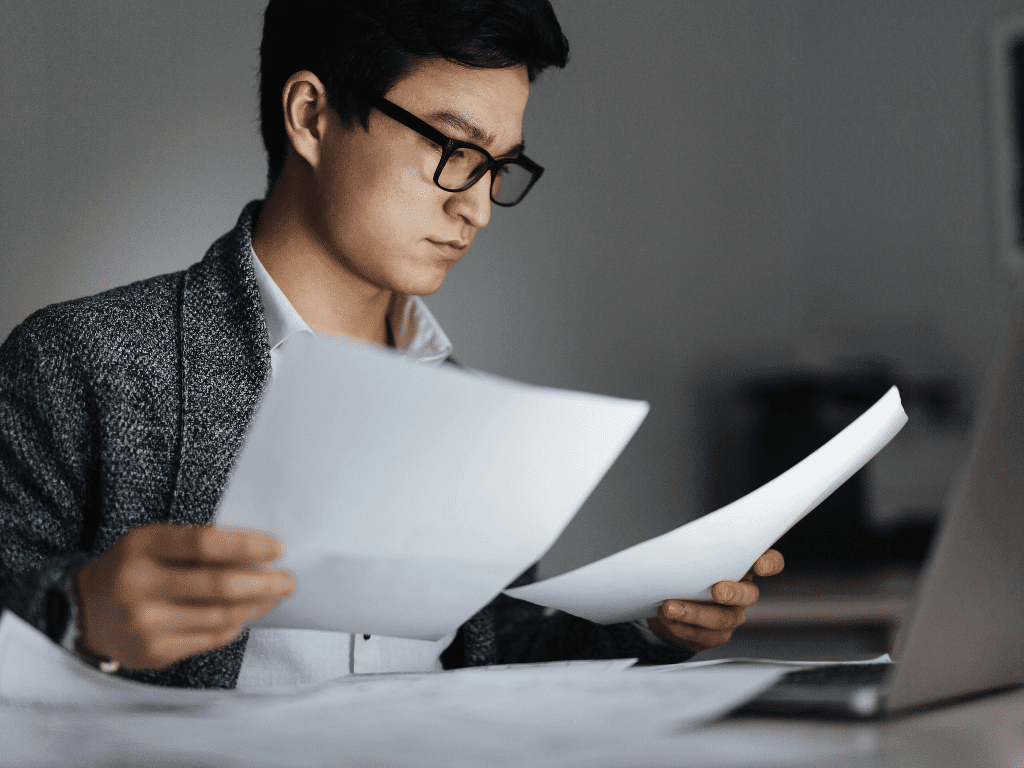 Revolutionize Your Contract Management Process with Fill
Building an organized contract repository sounds like a daunting task, but with Fill in your arsenal, the process can be as easy as ABC.
Fill is a feature-rich platform that doubles as a contract repository and document management system. Our cloud-based solution allows you to store all your agreements online and sign into legally binding agreements digitally. Our eSignature tool allows you to reduce the time and effort required for the traditional document signing process.
Here at Fill, we don't only prioritize efficiency but security as well. Our platform is equipped with top-level security features to ensure that all your documents are protected. We use military-grade encryption so only those authorized can access your contracts.
Fill also offers powerful integrations with a range of popular business tools, including Google Drive and Zapier. This means that you can easily connect Fill with your existing workflows and automate repetitive tasks, saving you time and effort.
Don't let disorganized documents and contracts hold your business back. Try Fill today and see the difference a streamlined document workflow can make.