A legally binding contract is one of the essential aspects of any business venture. It ensures that both parties have agreed to certain expectations and responsibilities. Creating and executing them requires a certain level of expertise and attention to detail, which is why it can be helpful to use a contract management platform to streamline the process.
Fill is one of the leading contract management platforms available today. It allows you to quickly and easily create legally binding contracts with minimal effort. Find out how you can easily make them with Fill.
How to Create a Legally Binding Contract With Fill
Using an eSignature can also make creating legally binding contracts more manageable and efficient. You no longer have to worry about sending out a physical copy of the agreement. Instead, you simply need to upload it online or use a template, then invite your counterpart to sign the document digitally.
To get started with Fill, you can begin by signing up or logging in to your account. Once logged in, navigate to the dashboard and click on the "Start now" button. From there, you will be presented with a few options, depending on the type of contract you are creating. Simply select the appropriate option from these choices:
Only you – This means that you are the sole signatory.
Request Signature – Choose this option if others need to sign the document.
Create a new tempate – This allows you to create contracts and documents that you can easily access and reuse for other transactions.
Create new online form – This allows you to create a custom online form that serves as a legally binding contract as well. This means that you can also use the contract to collect data.
Below are the steps you need to follow for each option:
Only you
1. When you select Only you, you must upload a file by clicking the Select document button or dragging and dropping the file into the box. PDF, DOCX, PNG, and JPG are the supported file formats.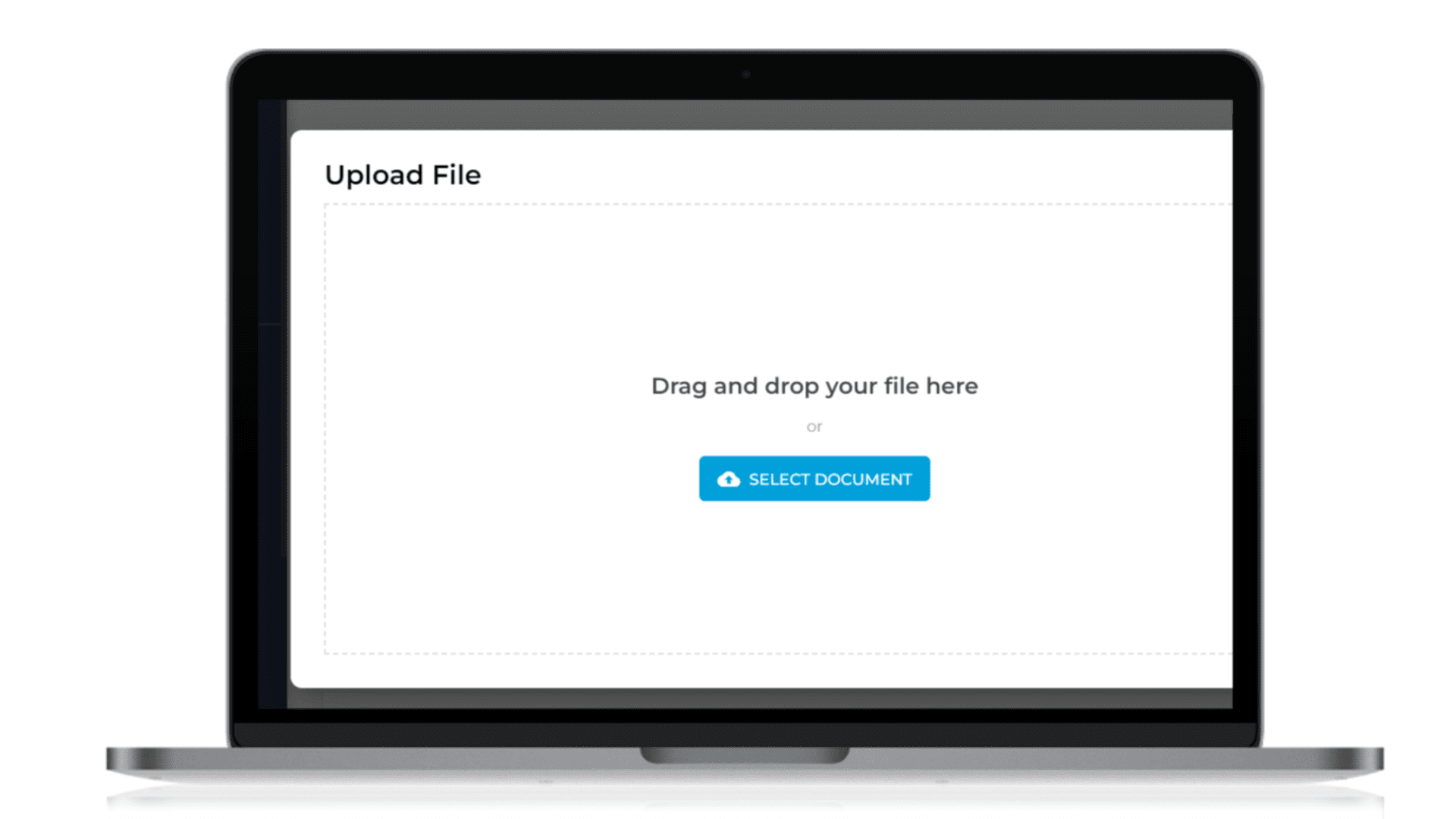 2. After you select the document, click Next. Once successfully uploaded, the document will open. You can then sign it electronically.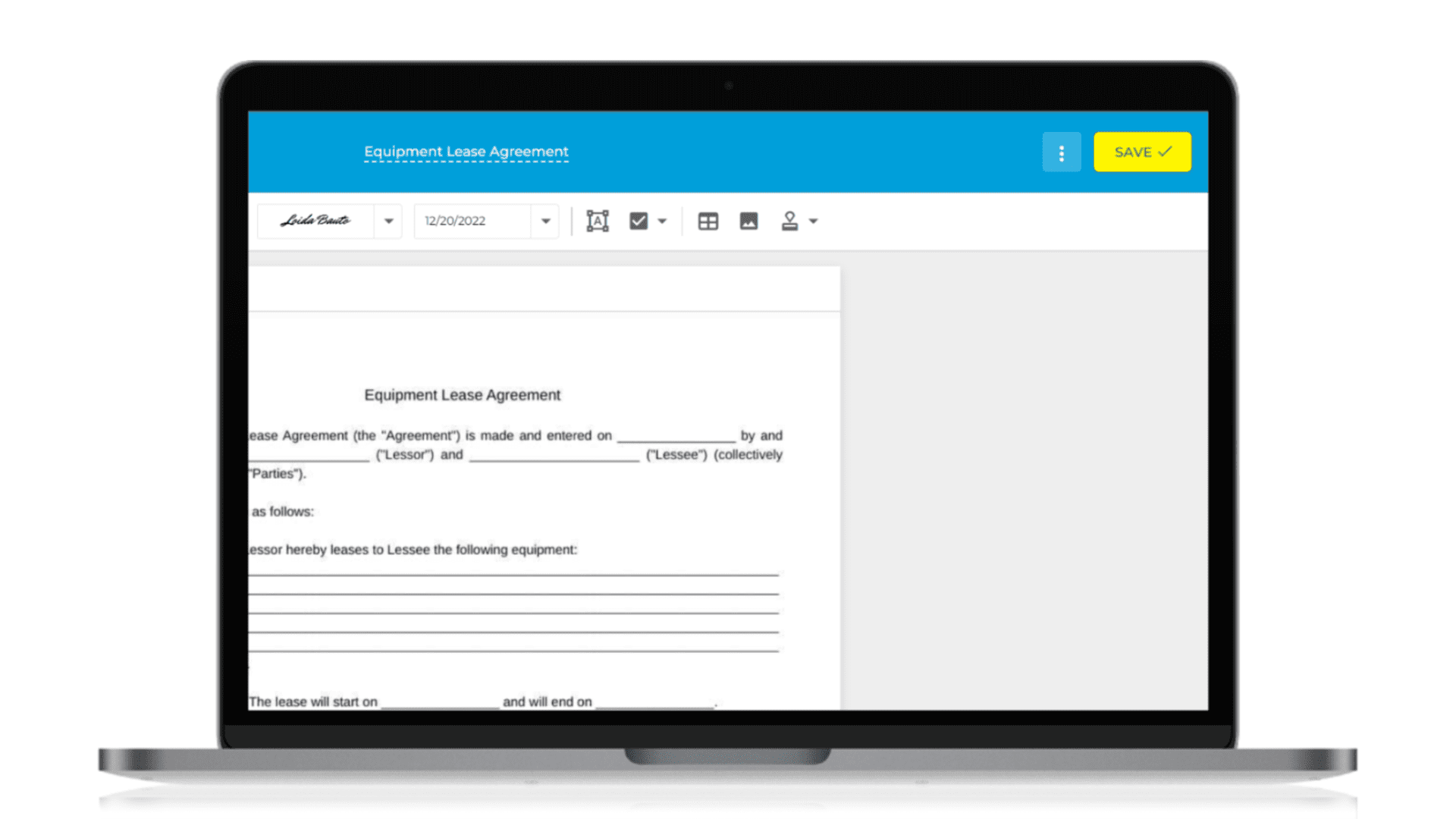 3. Above the document is the toolbar where you can edit details, create your eSignature, insert the date, add a textbox, and use more customization options.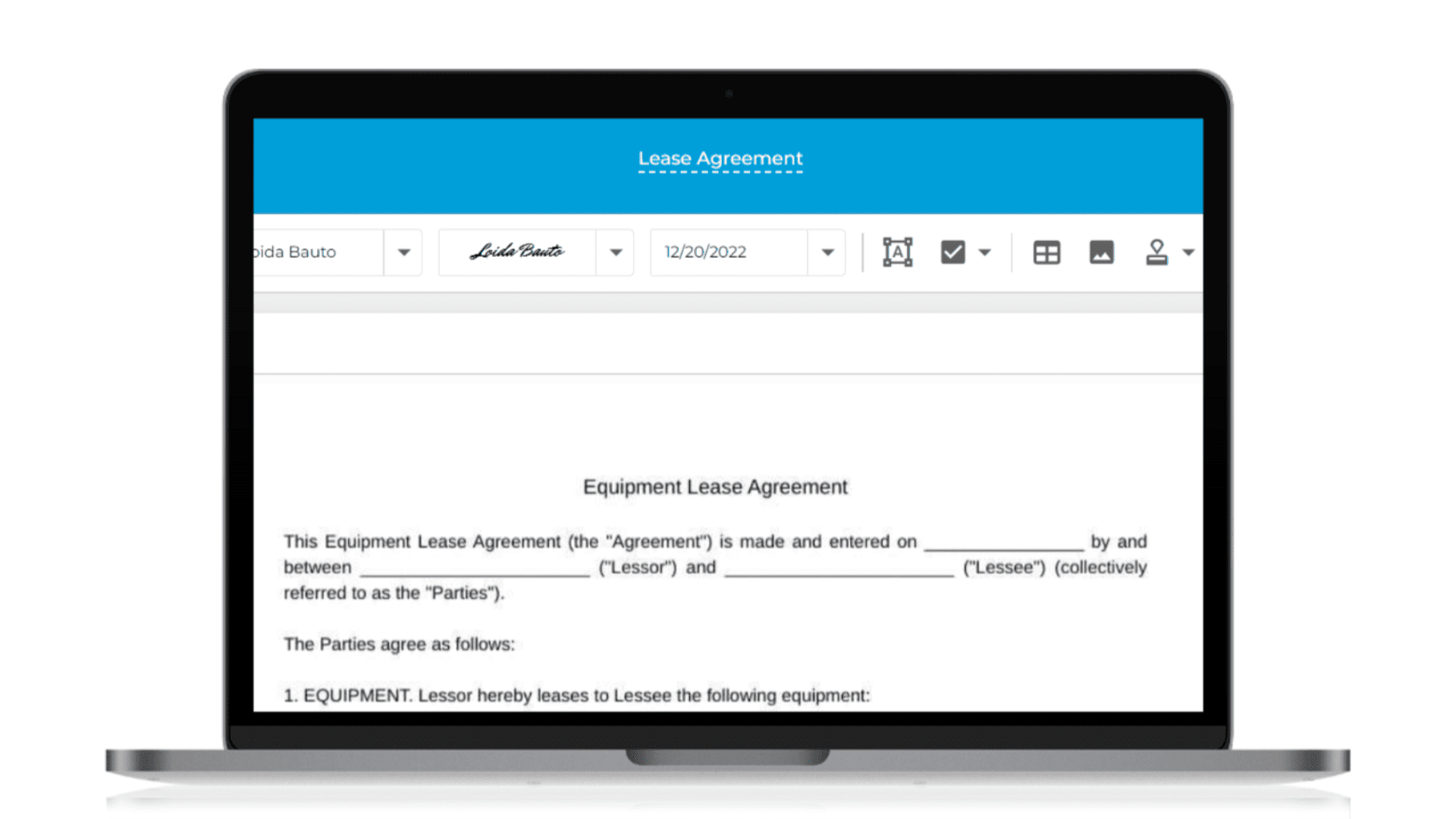 4. When you select Insert profile details, edit your details by clicking on the drop-down menu and selecting Edit profile. A pop-up window will display all the fields you can fill in, including your name, address, contact information, and date of birth. Click Save.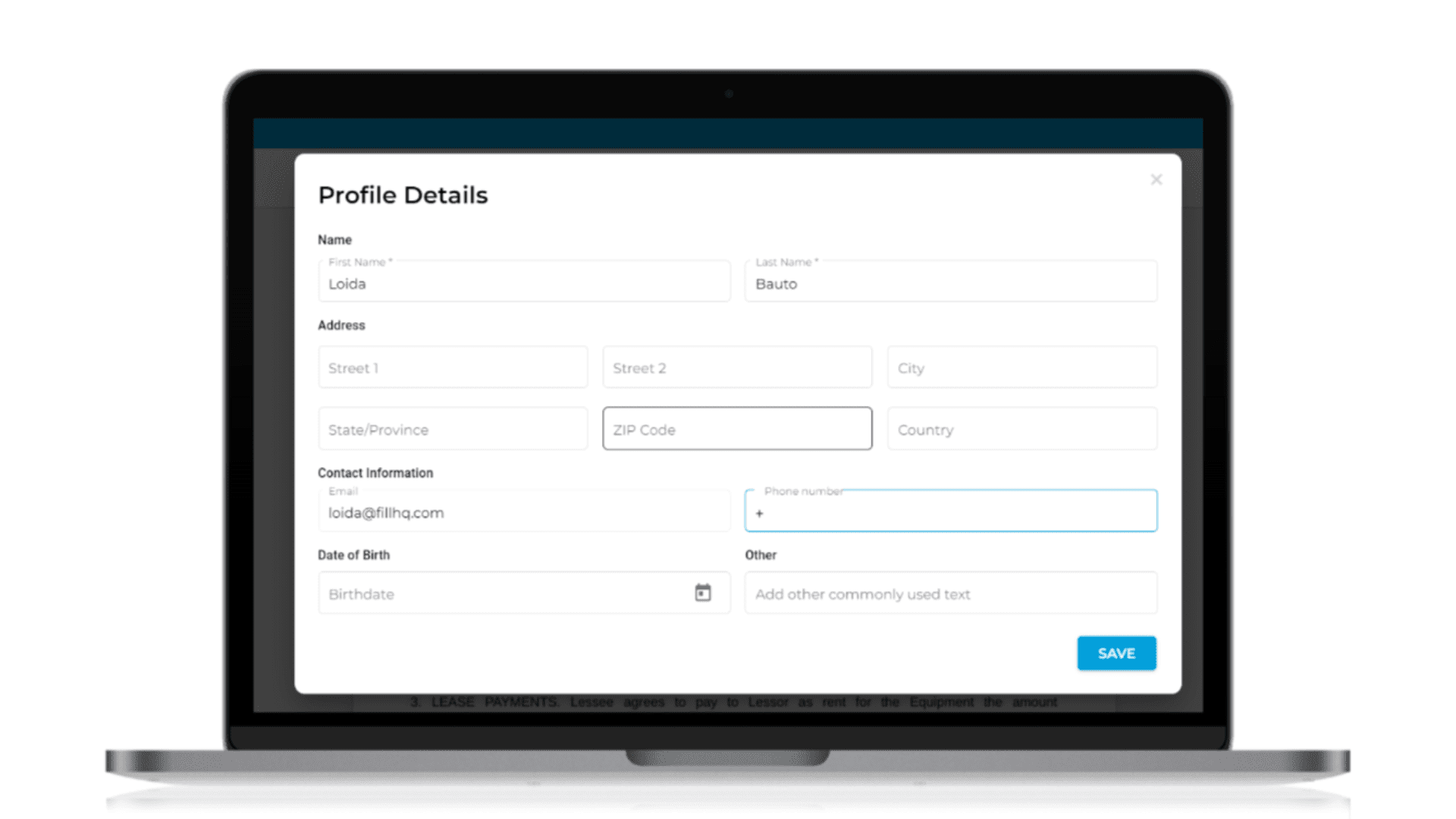 5. After adding your details, create your eSignature by clicking the dropdown and selecting New.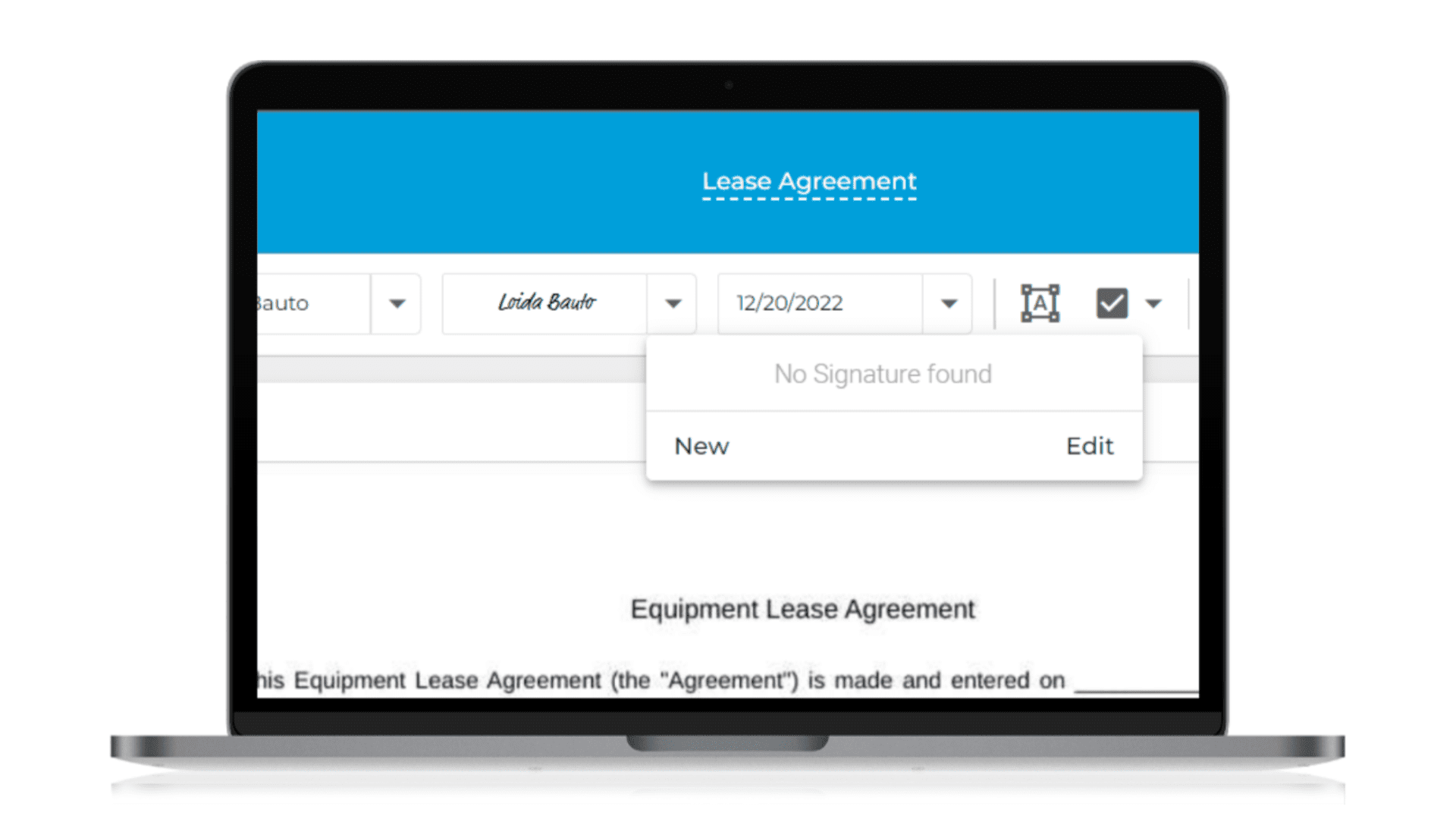 6. A pop-up window will open with the options for creating your signature: Type your signature, draw your signature, or upload an image of your signature. Click Save. You can always edit your signature later by selecting Edit from the dropdown.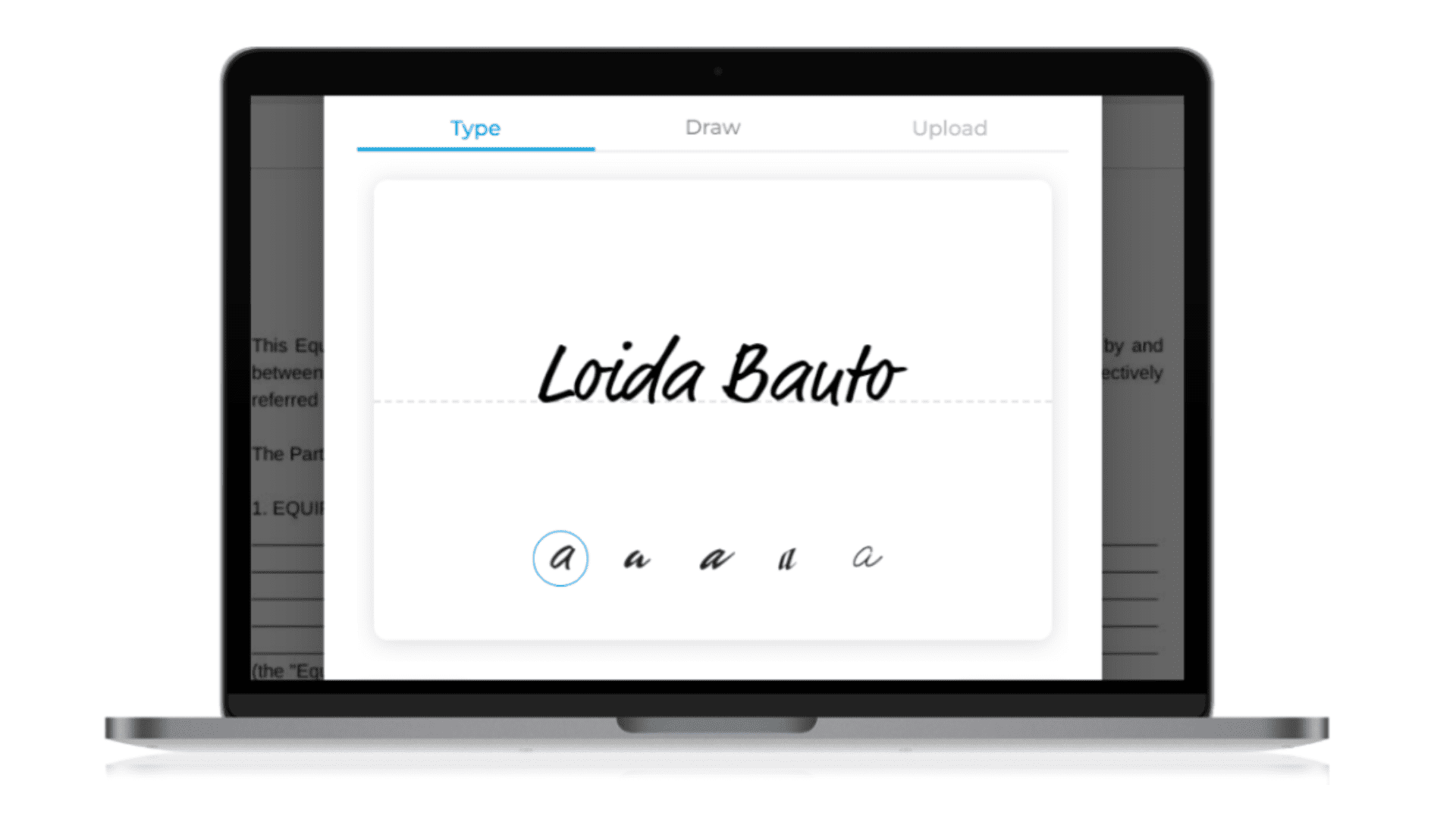 7. You can update the date, enter text, icons, a table, an image, or a stamp once your profile information and eSignature have been added.
8. When the customization is complete, click Save. You can view your documents in your dashboard. Clicking the three dots beside the file name will allow you to:
Edit
Move
Preview
Share
Rename
Send as fax
Delete
Download a PDF version of your document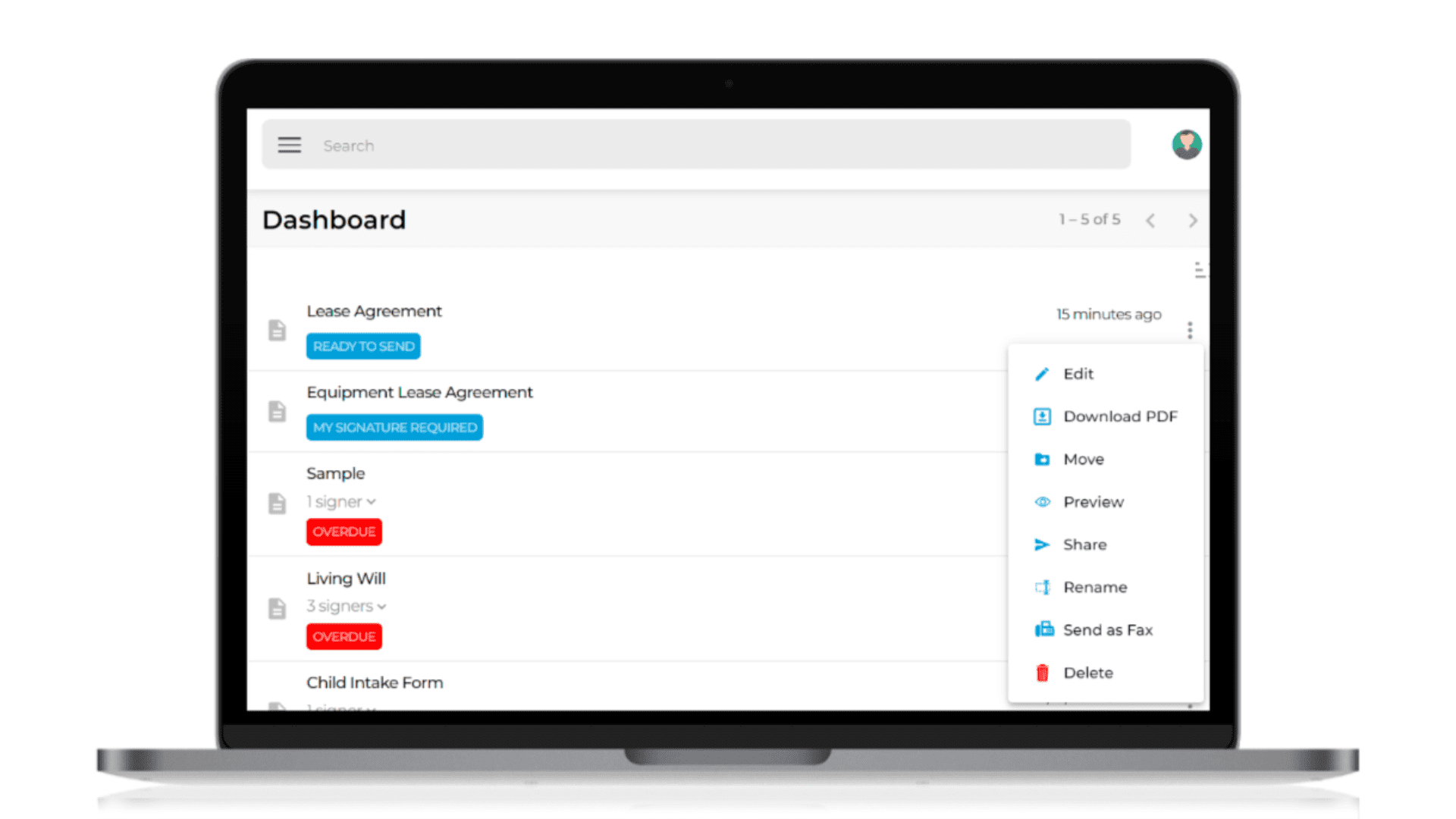 Request signature
1. Select the Request signature option after clicking New document. A window will open where you must upload your document, select from your saved template, or choose a template from the gallery.
2. After your document opens, you will need to put the email address of your signatories. You may send eSignature requests from multiple signers. Click Add signer.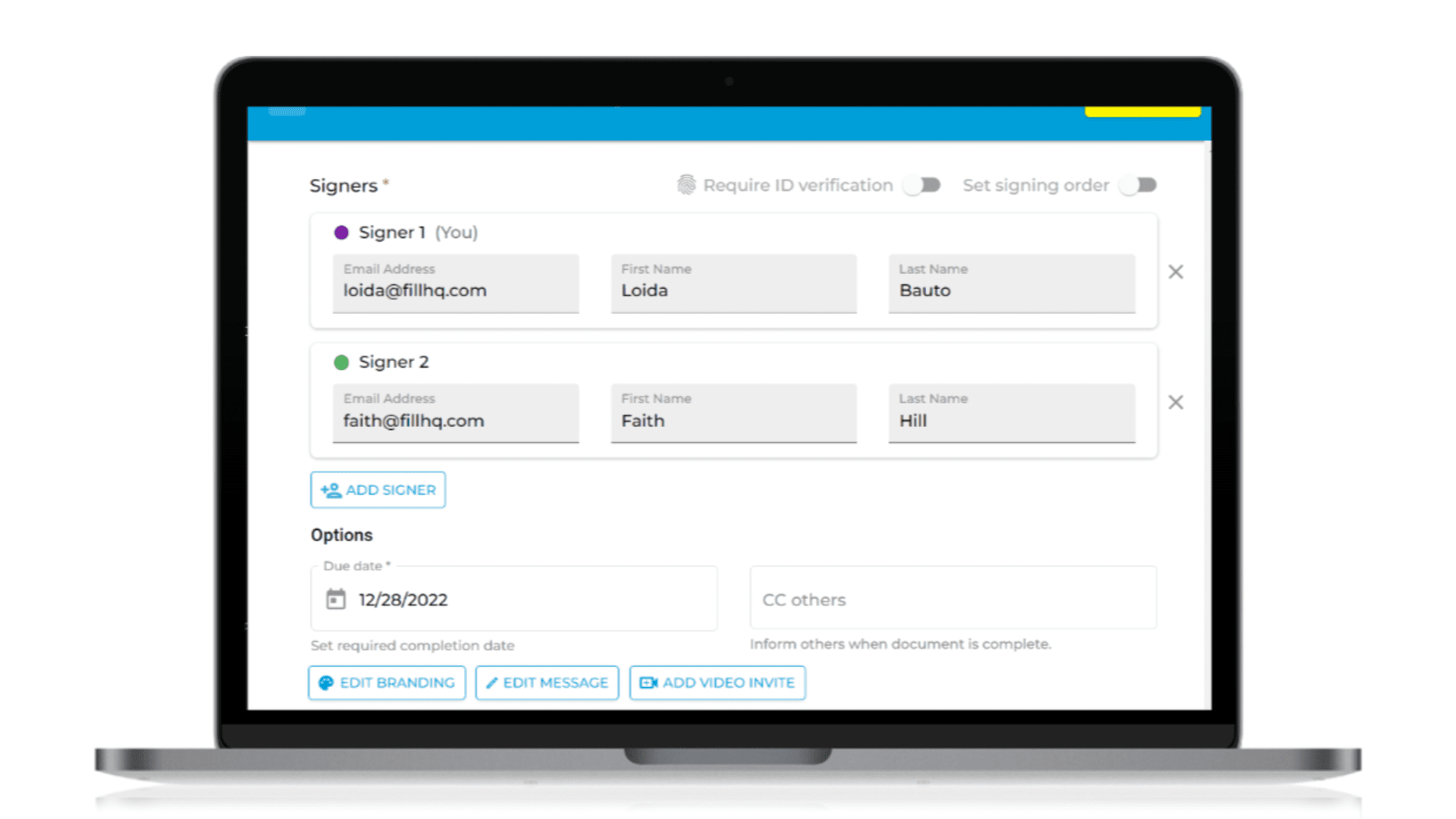 To add security, you may also enable Require ID verification. There are more options in this step to customize your request, such as:
Edit branding – The custom branding option in the settings will pop out, where you can add your logo, change colors, or add an email footer.
Edit message – Customize the message your signer will read upon request. This message will appear in the email notification.
Add video invite – You can record a video in which you explain the purpose of your signature request. When you choose this option, you will need to allow Fill to use your device's camera and mic.
Set a due date – Select a completion date to ensure that your contract gets signed on time.
CC others – To keep everyone in the loop, you can click CC to add other emails. Those emails will receive notifications regarding the progress of this signature request.
3. Once you have finished customizing your signature request, click Continue.
4. The next step is to assign fields to your signer. Drag and drop the fields you want to assign to the appropriate signer. Some fields available are name, email address, title, company, and date signed. You can add text, images, video, table, and rules afterward.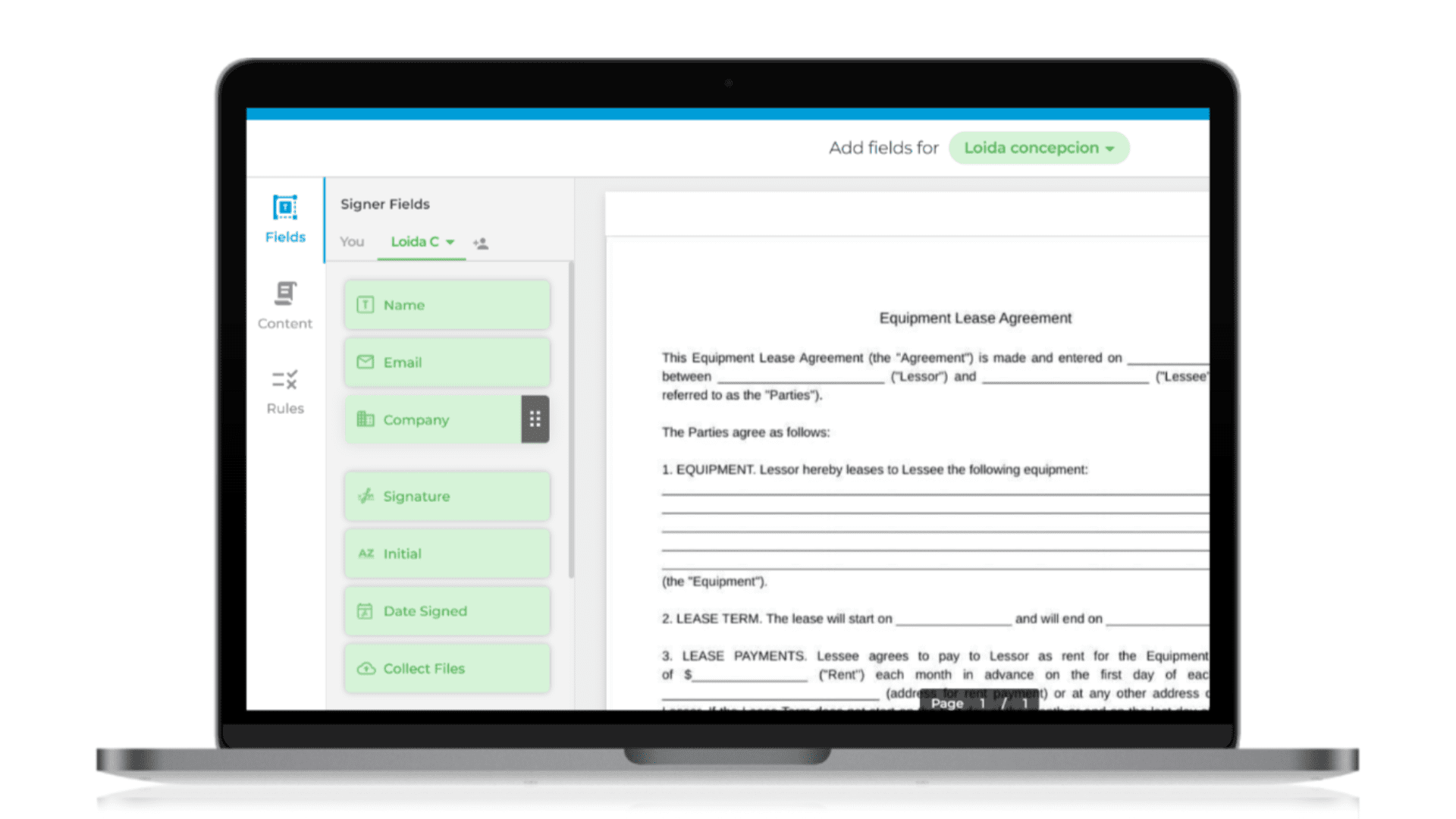 5. Once you have assigned the necessary fields to the appropriate signer, click Send. Your signers will now receive your request. You'll be notified when the signature process is complete.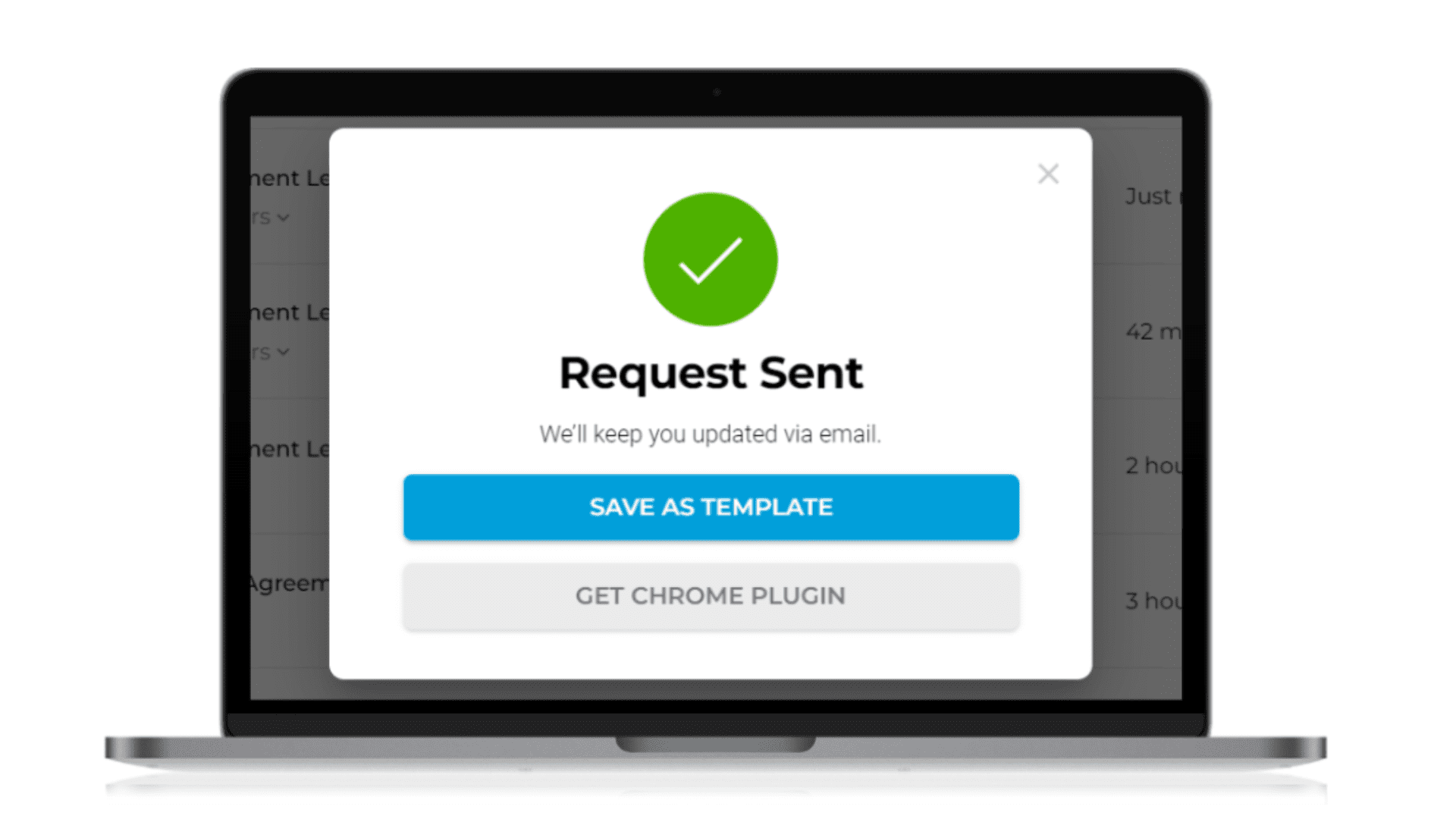 6. To view the status of your documents, you can see them in the dashboard. Click on the document you need to check its progress, make edits, delete, or copy the link to share with others.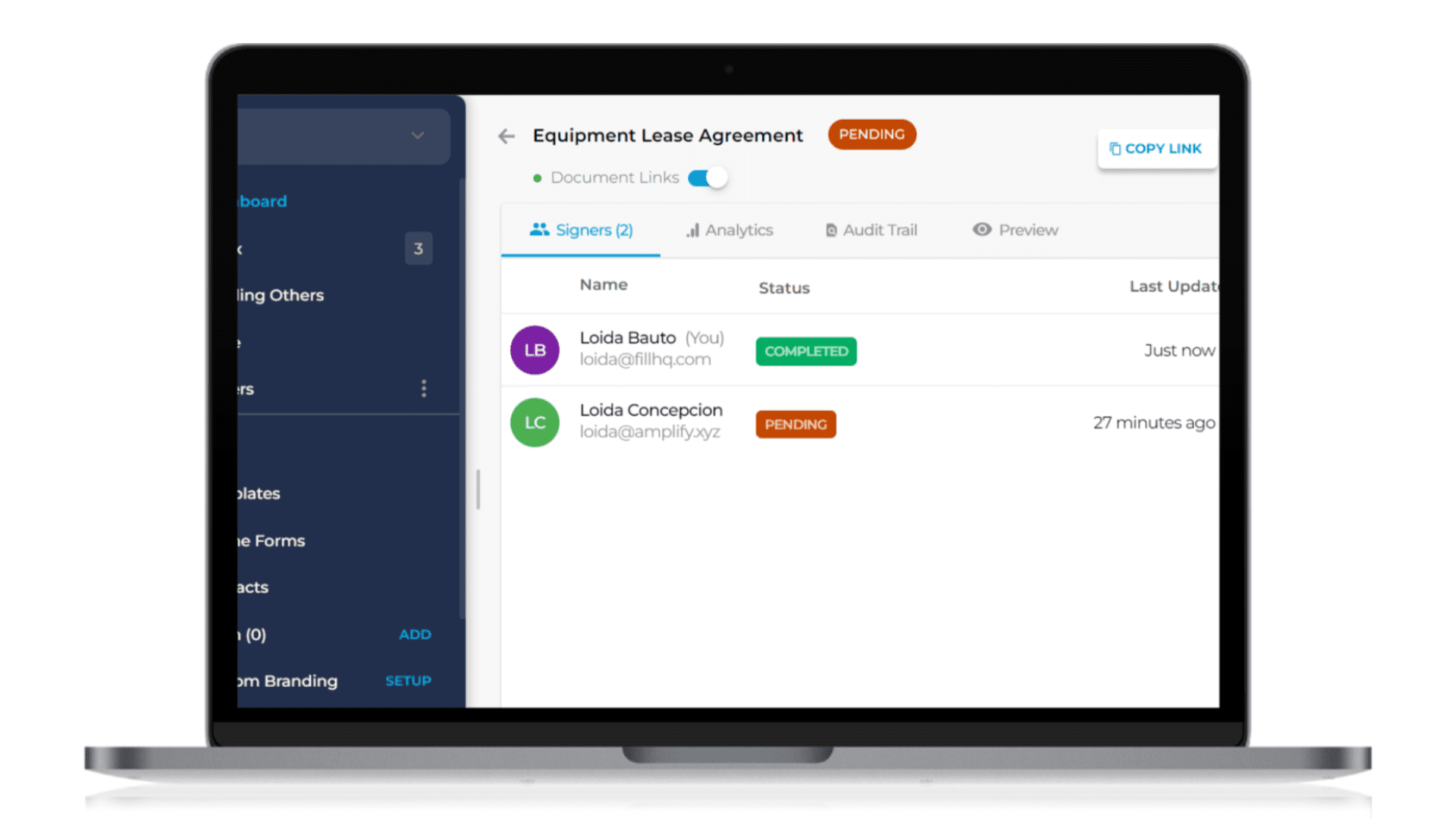 New template
1. Select between Blank document or Template gallery.
2. When you choose Blank document, you need to start from scratch. Select the document type from the options, then type the template name. Click Next.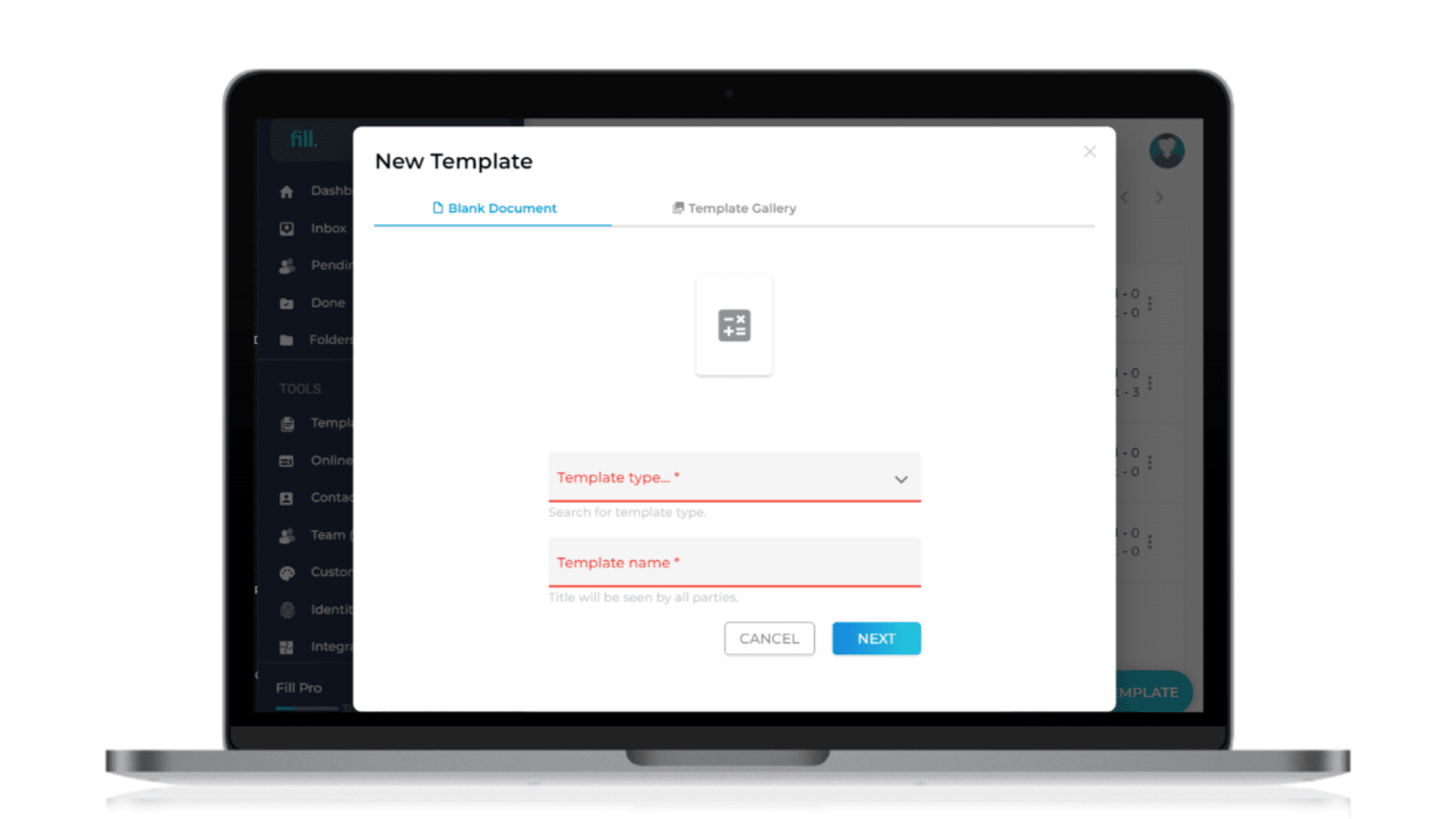 3. You can add text, images, videos, tables, and rules the same way you do with a regular document. If you decide to start from scratch, you will need to draft the content of your template. Then assign fields that need to be filled out. After you are done, click Save.
4. When you choose Template gallery, you can select from a wide range of professionally designed templates. To find a specific document type, you can search for it in the search bar. After selecting your document, click Next.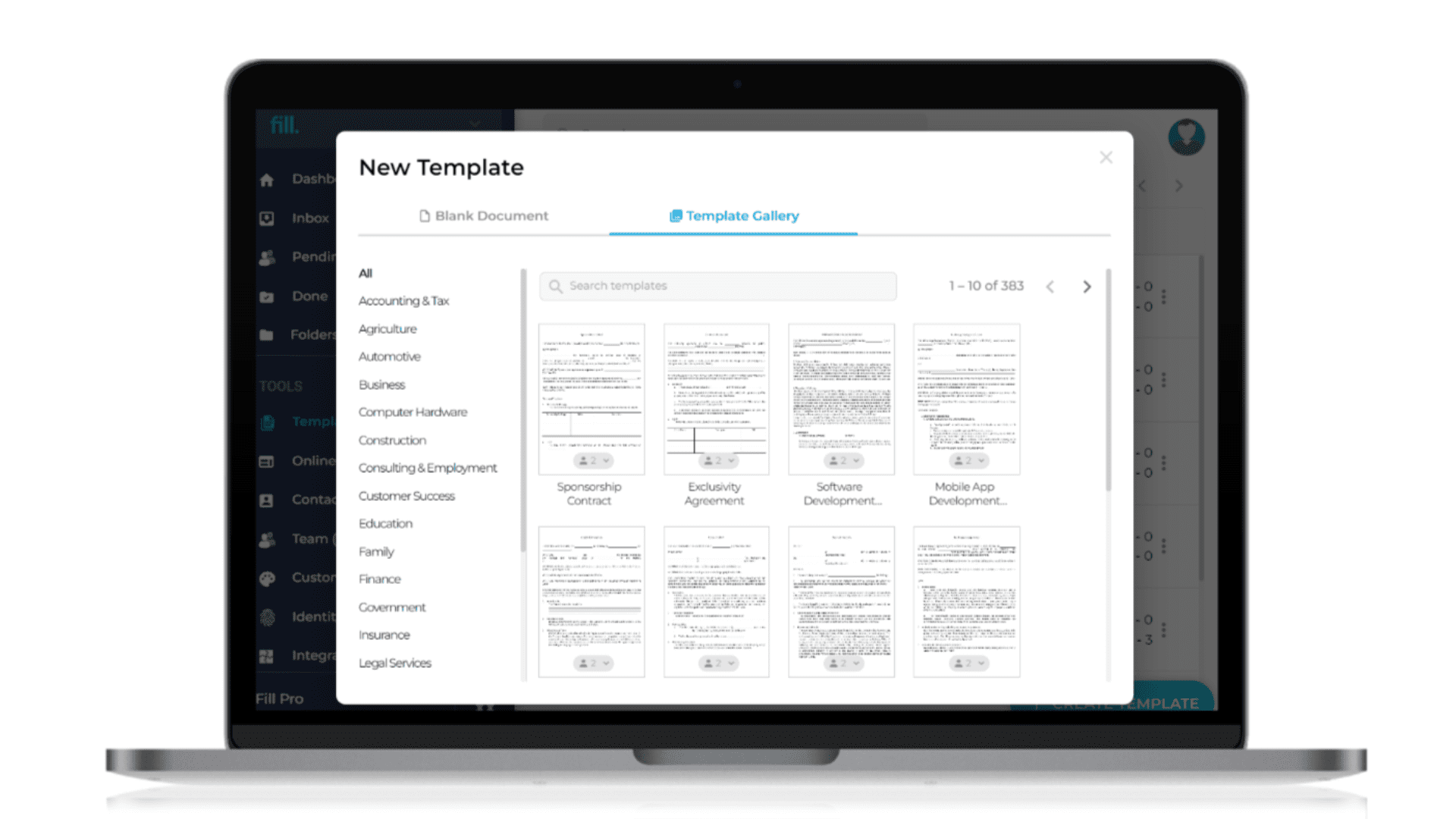 5. It's now time to add signers, assign fields to them, and customize the message they will receive. Click Save to make the template reusable.
6. Access your saved templates by navigating to the dashboard > Tools > Templates. Click on the three dots beside the template name to see several options: Rename, Duplicate, Analytics, Request signature, Edit, or Delete.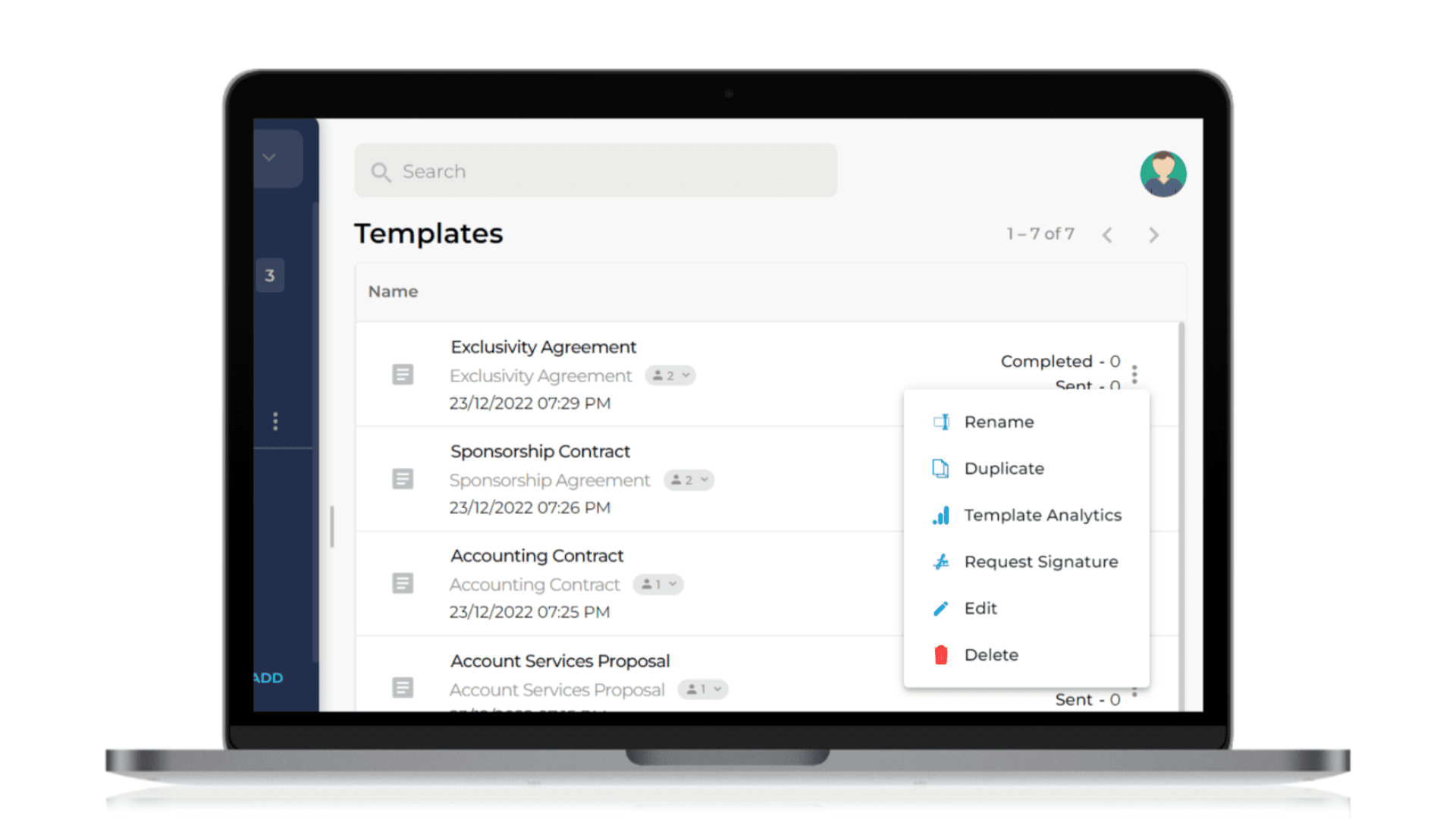 7. For more detailed information about your contract signing process, select the document to view the template analytics.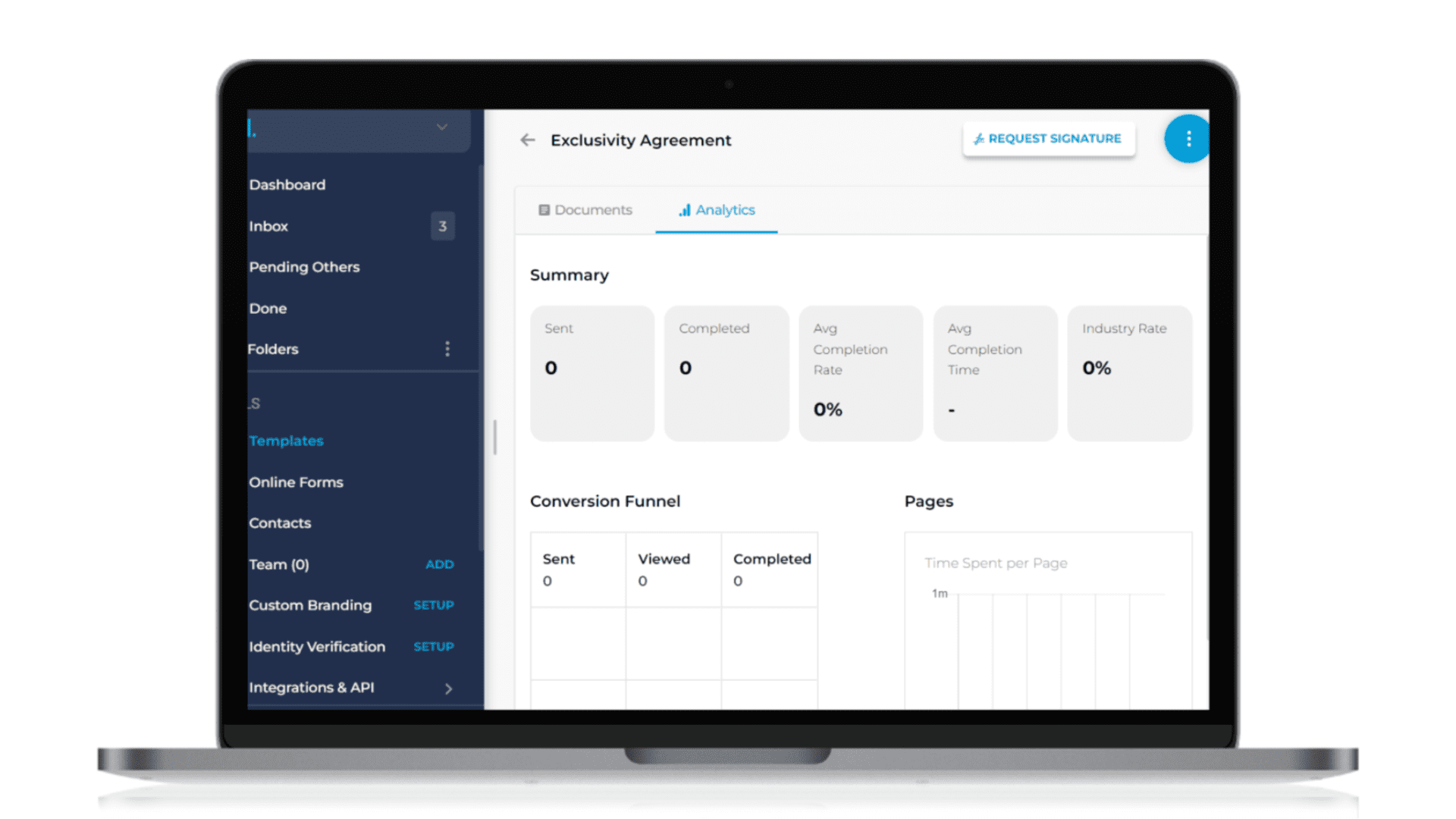 New online form
Choose this option to create an online form or for a unilateral contract. This is the best option if you need to gather information from many people, such as customers or employees. This is also useful for surveys, registration forms, and collecting payments.
1. After clicking New online form, choose between Blank document or Template gallery.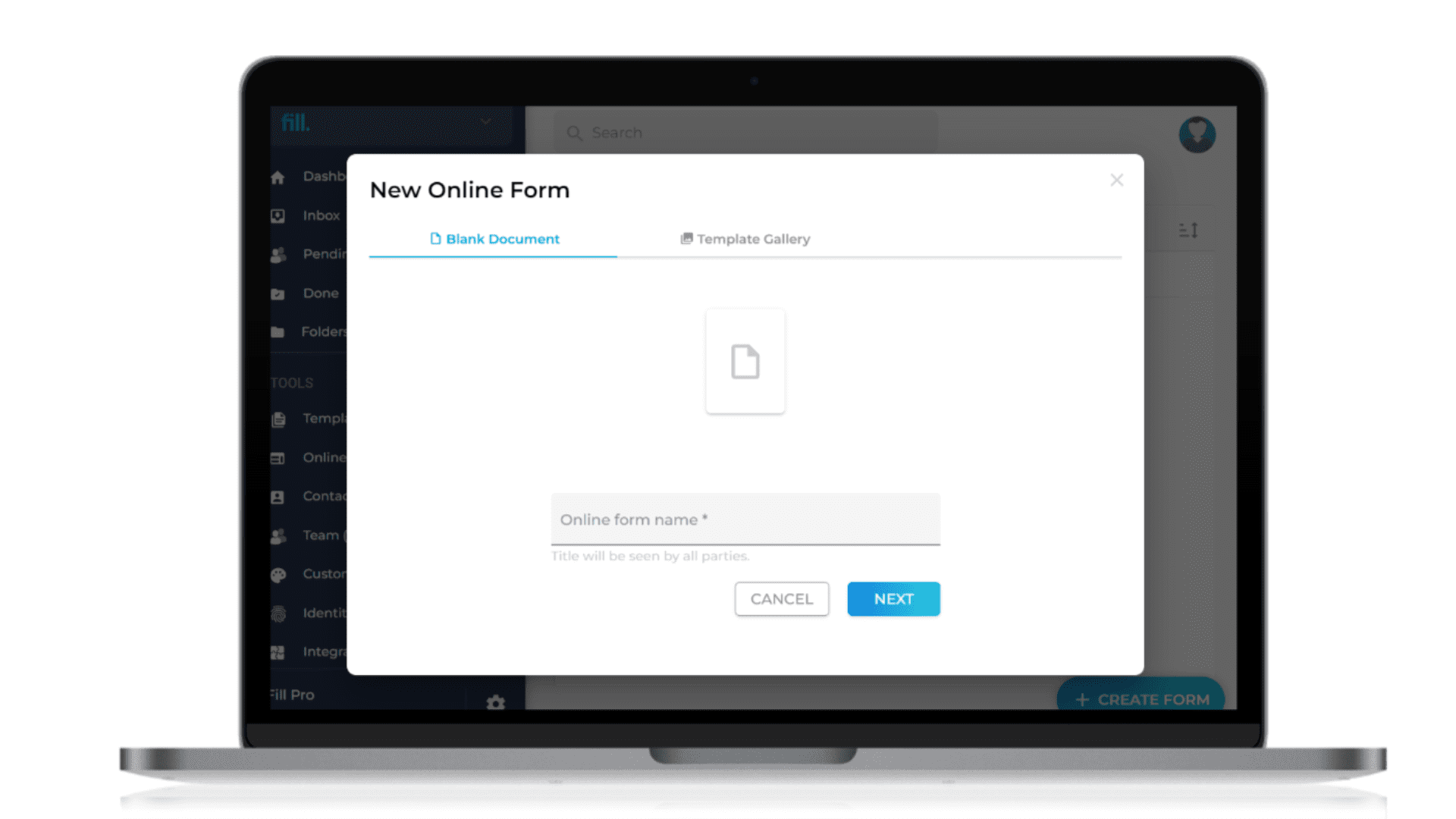 2. If you choose a Blank document, you'll need to name it. Once you're done, click Next.
3. Now, you can craft the content of your online form. With Fill, you can drag-and-drop fields such as signature, date signed, checkboxes, and drop-downs. Add text, images, videos, tables, and rules. Plus, there are options for customizing the form's typography, wallpaper, and background.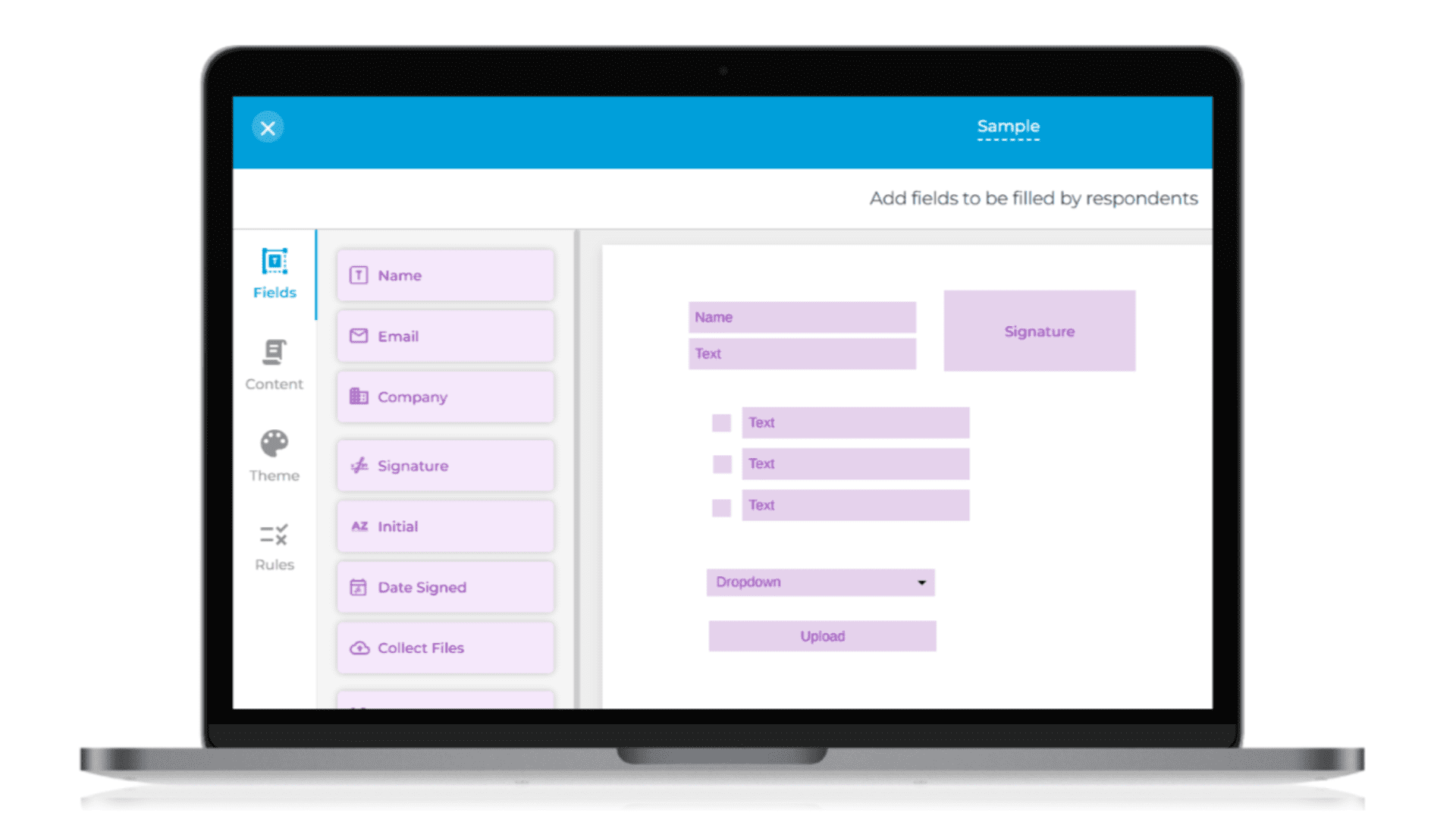 4. After you finish customizing and editing the form, click Save.
If you choose Template gallery, you can select a template form from the list.
5. Click Next to add fields that your respondents or signers can fill out. Once you finish the form, click Save to make it reusable.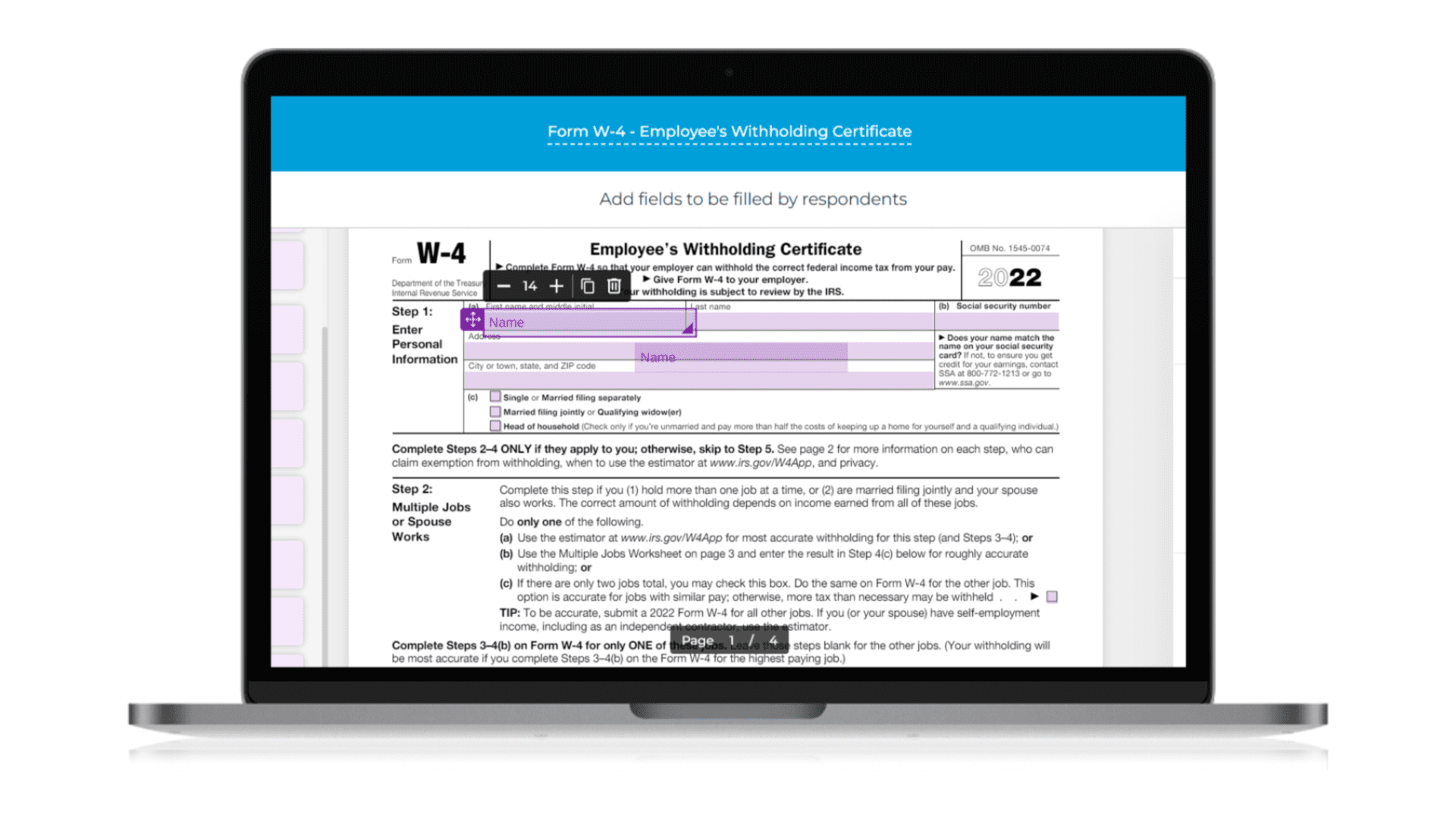 6. You can access your saved forms through your dashboard. Choose Tools > Online forms. Here you can manage your forms, monitor their progress, and view the analytics to learn which fields are being completed more often. You can also edit, rename, or delete a form by clicking the three dots beside the form name.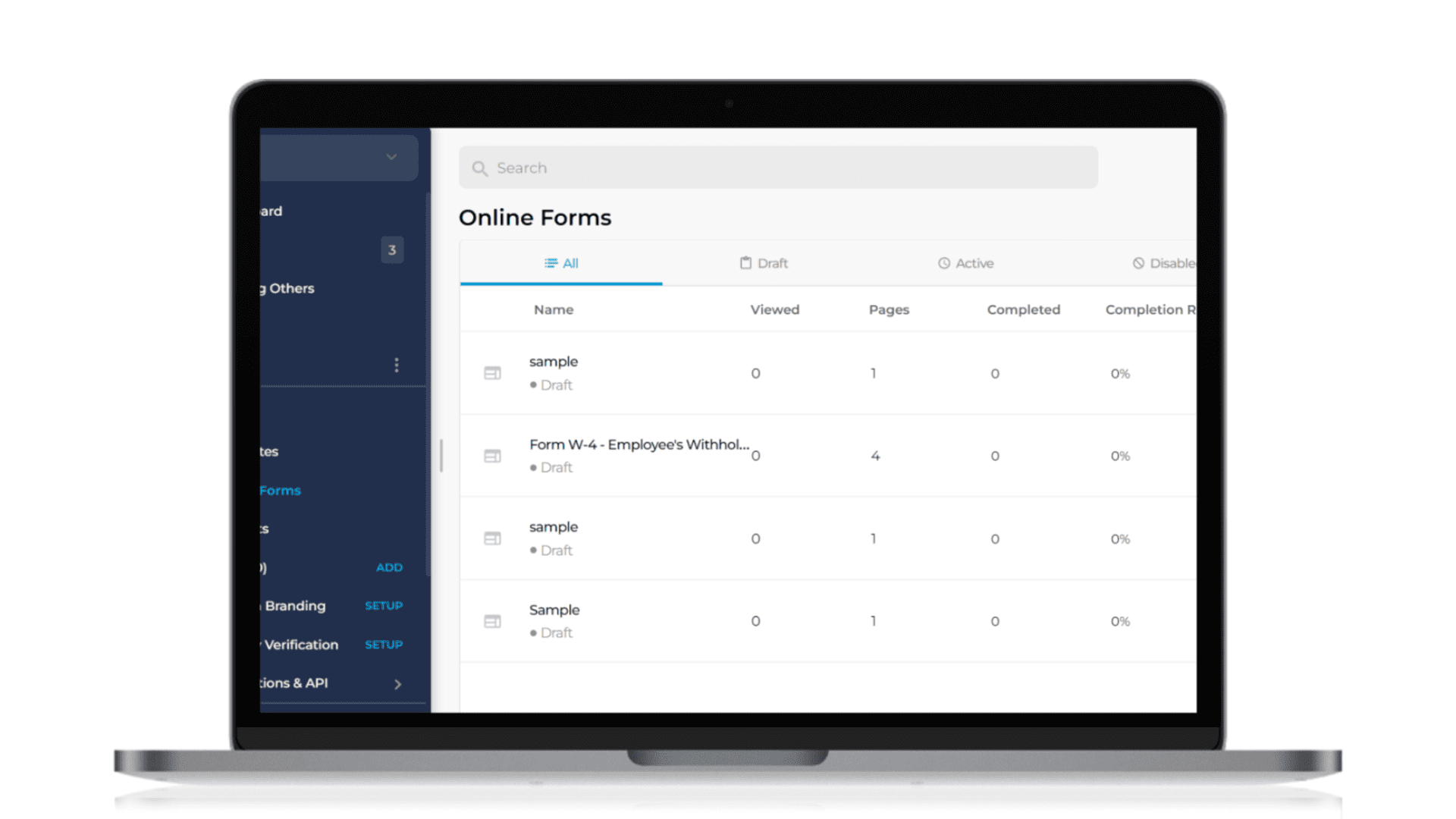 What Factors May Render a Contract Not Legally Binding?
1. The contract is not executed correctly. A contract must be signed by both parties and witnessed in some cases to be legally binding.
2. The contract is not supported by consideration (something of value given in exchange). Both parties must exchange something of value for an agreement to be legally binding.
3. The contract was not made in good faith. This applies if a party is making it under false pretenses, attempting to manipulate the other party, or when one party is under duress.
4. The conditions of a contract are illegal or violate public policy. Contracts that require the commission of a crime or that harm society or public welfare are not legally binding.
5. One or both parties cannot enter into a contract due to age or mental impairment. A person must be of legal age to enter a binding agreement. Also, certain mental conditions can prevent a person from understanding the terms of a contract and render it unenforceable.
The best way to ensure a contract is legally binding is by providing all the necessary elements and that both parties understand their rights, duties, and obligations. Additionally, seeking legal advice can help ensure that contracts are valid and binding.
It is also helpful to have the right tools, like a contract management software, which can help ensure contracts are properly executed and securely stored.
Create Legally Binding Documents with Fill
It's easy to create legally binding documents with Fill. With just a few clicks, you can turn agreements and forms into signed documents quickly and securely. You'll have all the documents ready for signers and be able to track their progress in the dashboard.
Whether you're using a template or starting from scratch, you're assured that your contract will stand up in court. Don't wait any longer. Create legally binding documents with Fill. See how it works today.