HubSpot has become the go-to choice for businesses of all sizes. From HubSpot eSignatures and document signing to customer relationship management, it offers everything businesses need to make the most of their resources.
Integration with Fill makes HubSpot even more powerful. Businesses can create customizable and branded documents, sign contracts and agreements, and request eSignatures using templates in a flash. It's invaluable for developing client relationships and providing a better customer experience.
Fill's HubSpot integration is the perfect solution for streamlining your sales process and improving customer experience.
What Is HubSpot?
HubSpot is a customer relationship management (CRM) platform that helps businesses manage their interactions with current and potential customers. It allows companies to grow by attracting, engaging, and delighting customers. It's no wonder that small and medium-sized businesses use this platform.
Uses of HubSpot
Some of the things you can use HubSpot for include:
Marketing automation: HubSpot's tools allow you to create email drip campaigns, track website visitor behavior, and generate leads through forms and landing pages.
Lead generation and management: HubSpot's lead capture and management tools allow you to create and optimize documents and landing pages to collect contact information from potential customers. You can then use this information to segment and qualify leads, then track their progress through the sales funnel.
Sales tracking and forecasting: HubSpot's sales tracking and forecasting tools allow you to track the performance of your sales team and forecast future sales based on historical data. You can also use these tools to set sales goals and track progress toward meeting them.
Customer service and support: HubSpot's customer service and support tools allow you to manage customer inquiries and requests through various channels, including email, phone, and social media. You can also use these tools to create and manage knowledge bases and FAQs, and track customer satisfaction.
Integrations: HubSpot offers a wide range of integrations with other software and services, including email marketing platforms, social media platforms, e-commerce platforms, and CRM systems. This allows you to connect and sync data across your various tools and platforms, and streamline your business processes.
HubSpot Marketplace
You can start Fill integration by checking out HubSpot Marketplace, where you can find a great selection of apps and integrations. It will make your business run even smoother and help you extend the functionality of HubSpot. You can customize it to meet the specific needs of your business.
To access the HubSpot Marketplace, you must have a HubSpot account. Once you have an account, you can browse the Marketplace and explore the available tools and services. You can also search for specific types of tools or integrations or browse by category to find products that meet your particular needs.
HubSpot Document Signing With Fill Integration
One of the great apps you can find in the HubSpot Marketplace is Fill. This app allows you to sign documents quickly and easily with eSignatures. You need to integrate Fill into your HubSpot account first to use it.
How to set up HubSpot integration with Fill
Option 1
1. Sign up for an account or log in to your Fill's account. You must be a Pro user to integrate it into HubSpot. Otherwise, it won't work.
2. On the dashboard, go to the tools on the left panel. Scroll down and select Integrations and API. Select HubSpot from the drop-down options.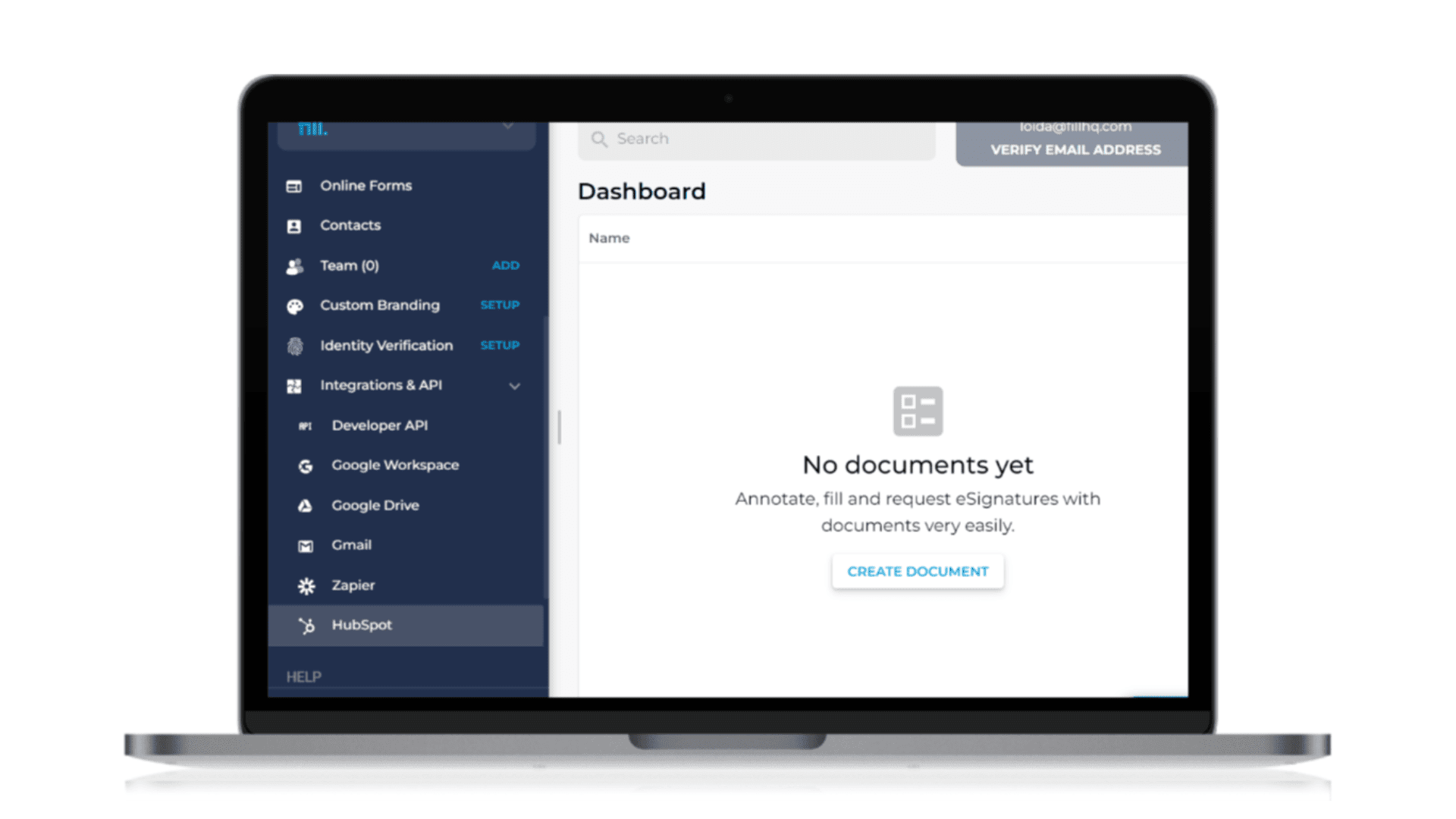 You can also find HubSpot integration by going to the settings. Click the gear icon on the left panel. A window will pop out showing the settings. Navigate to Apps & Integrations, then select HubSpot.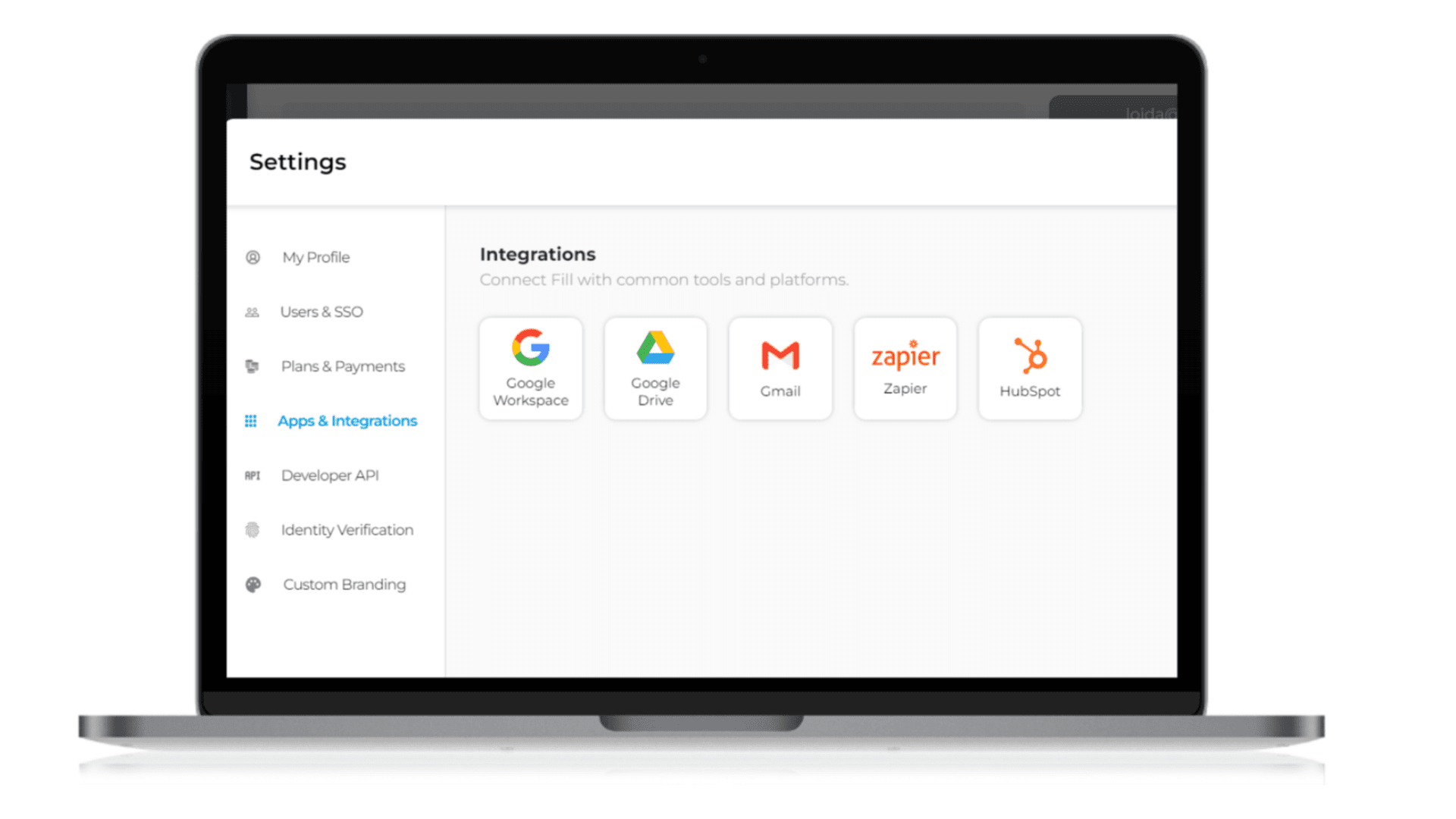 3. Next, you will need to sign in to your HubSpot account. If you don't have one, you need to sign up.
4. You may set up your account preferences to match your requirements, such as two-factor authentication, or skip this step for now.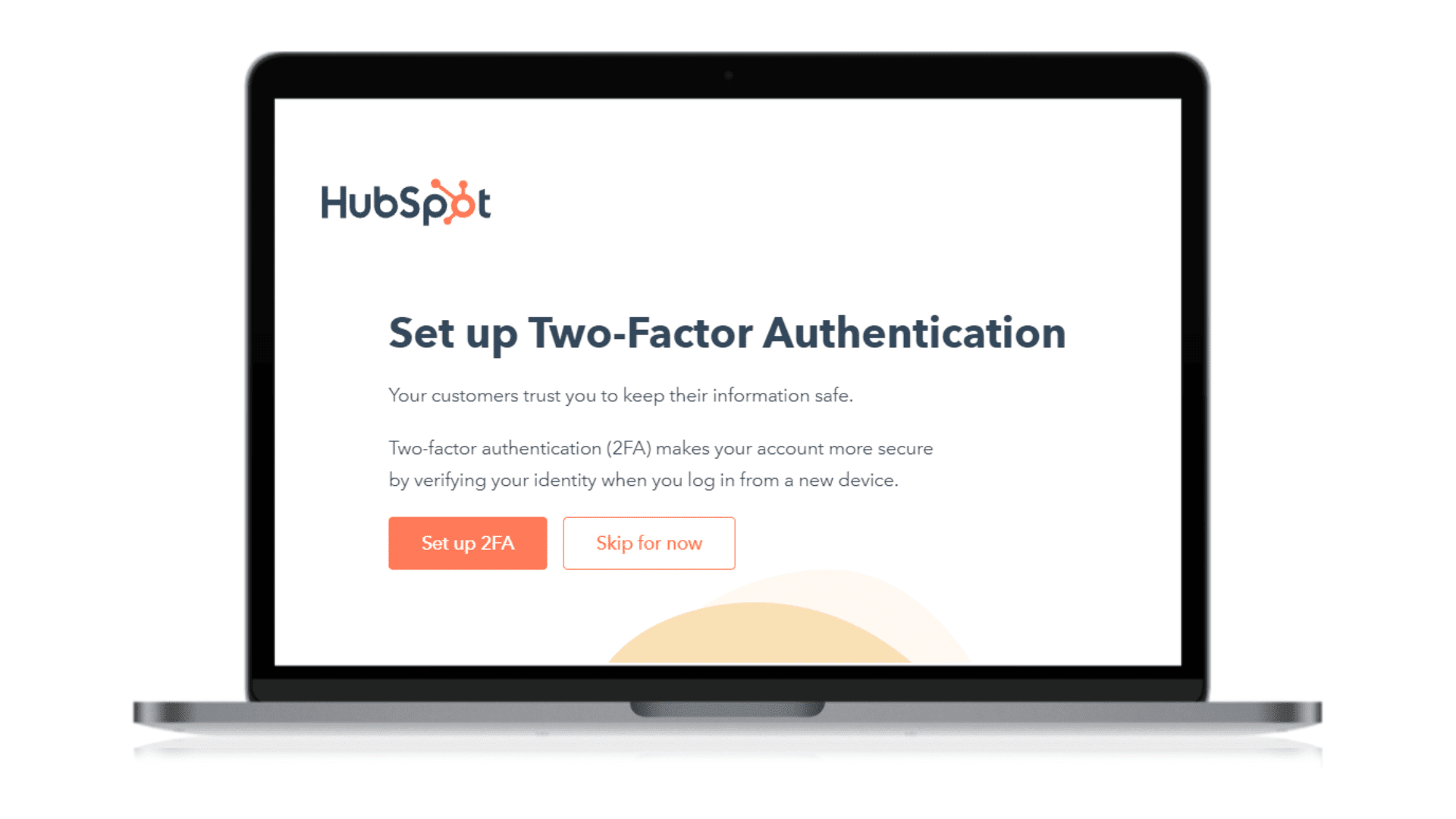 5. After that, you will see your HubSpot dashboard. You have successfully integrated Fill with your HubSpot account.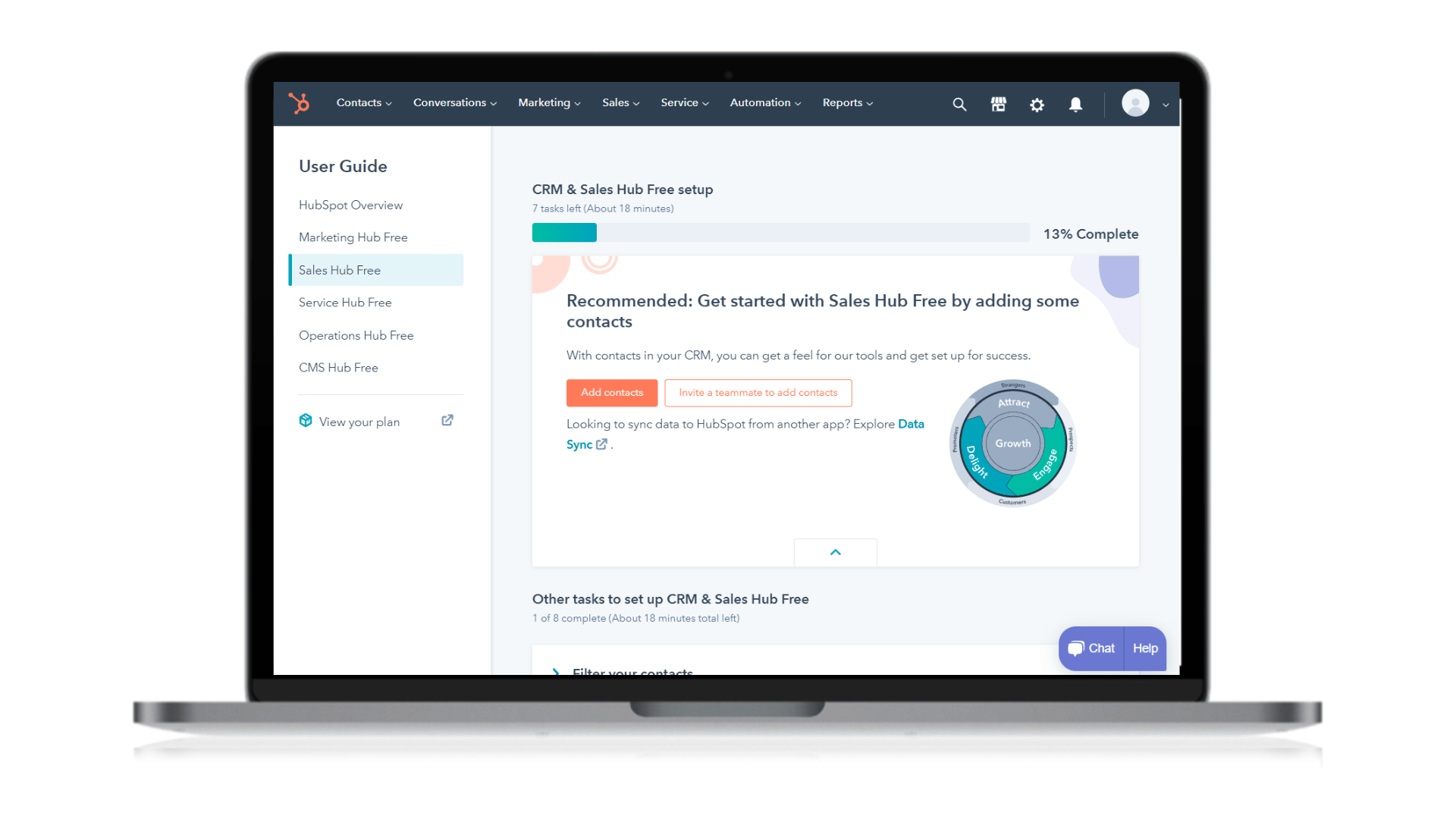 Option 2
Another way to quickly install Fill into your HubSpot account is to do the following:
1. Log in to your HubSpot account. Go to marketplace.
2. Type Fill in the search box.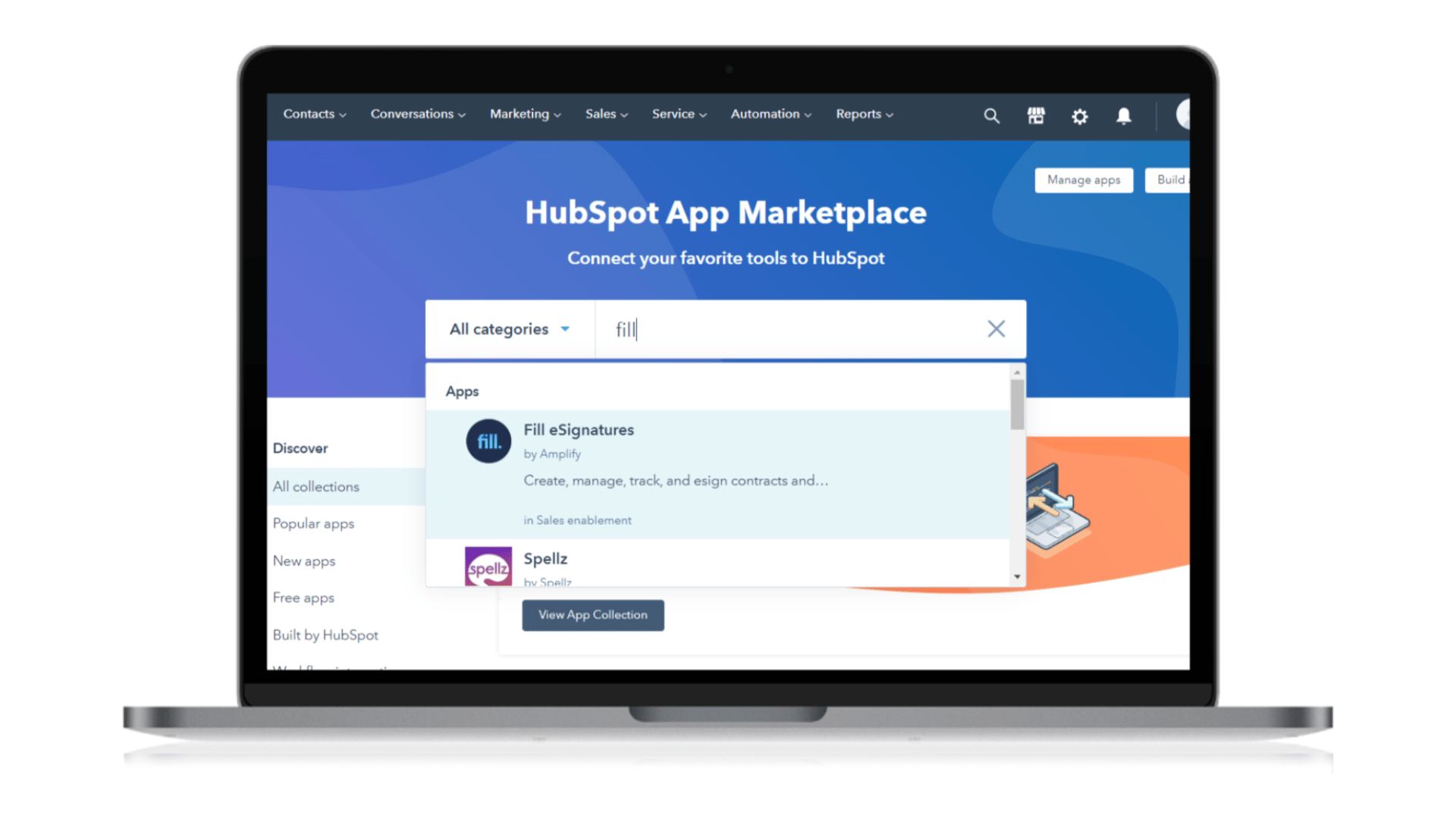 3. Select Fill eSignature and click Install app.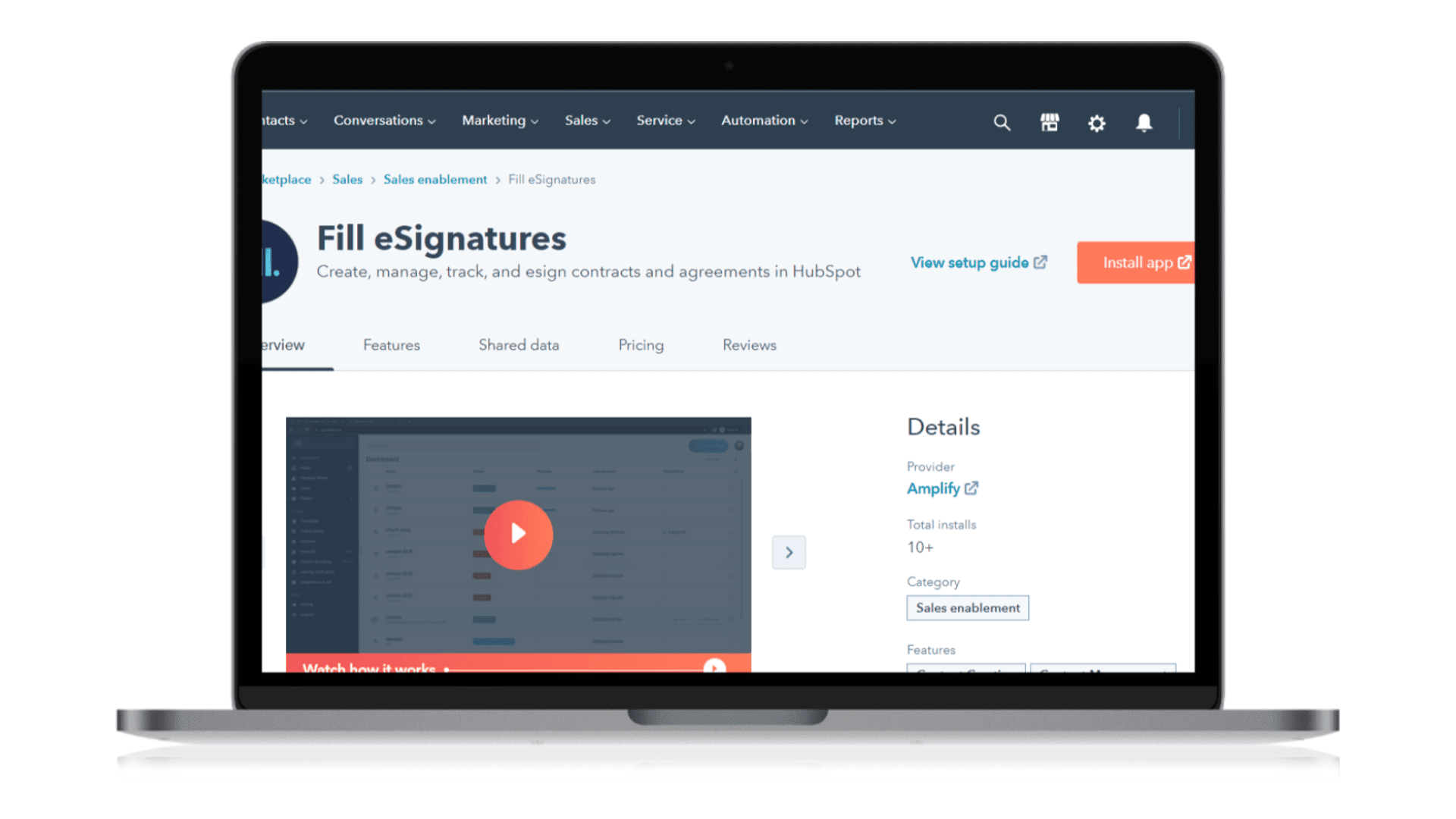 4. Your Fill dashboard will open. Follow the second step of option one above.
5. After selecting HubSpot, a window will open asking which account you want to connect with HubSpot.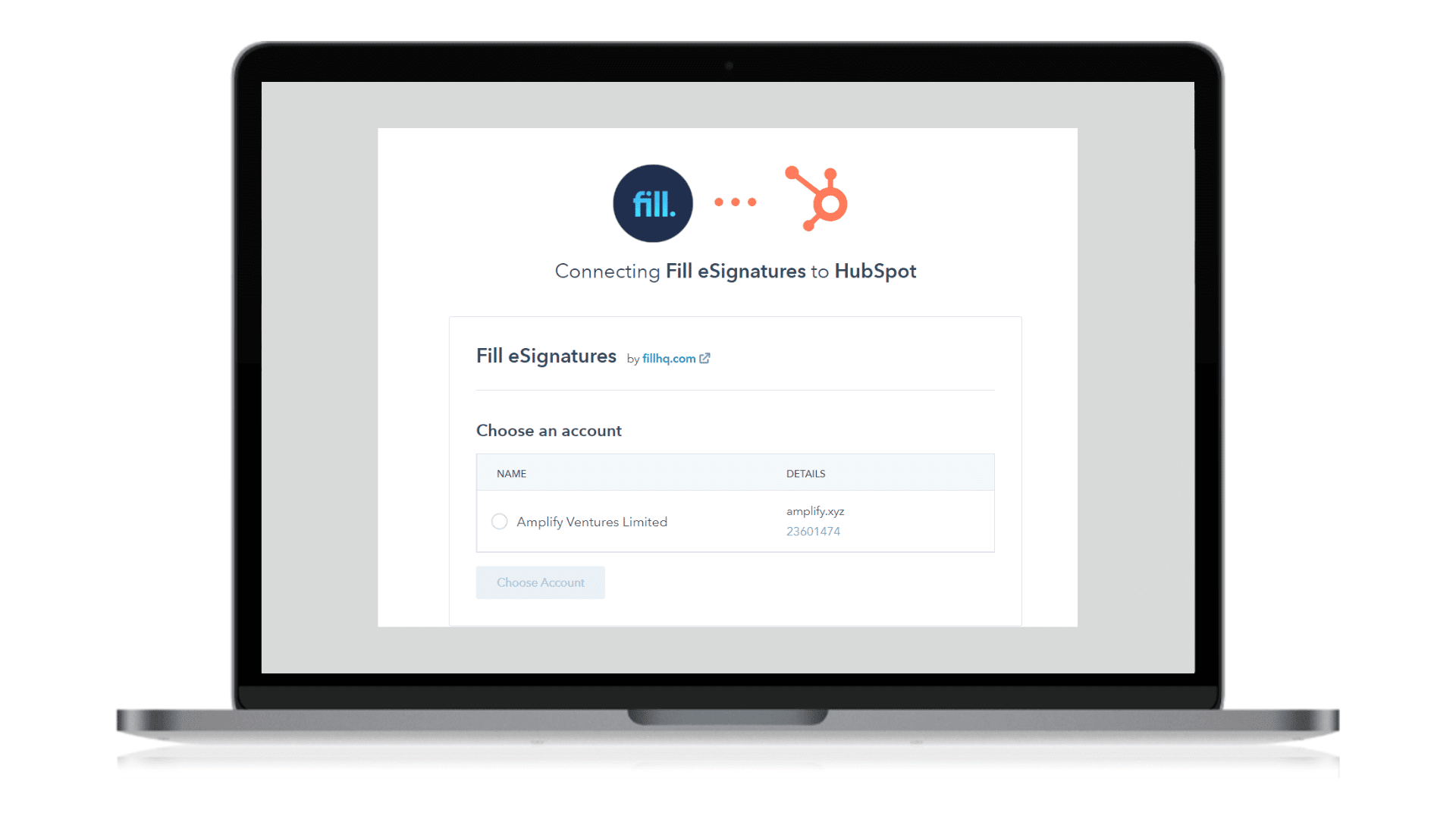 6. Grant access by clicking Connect app, and you're all set.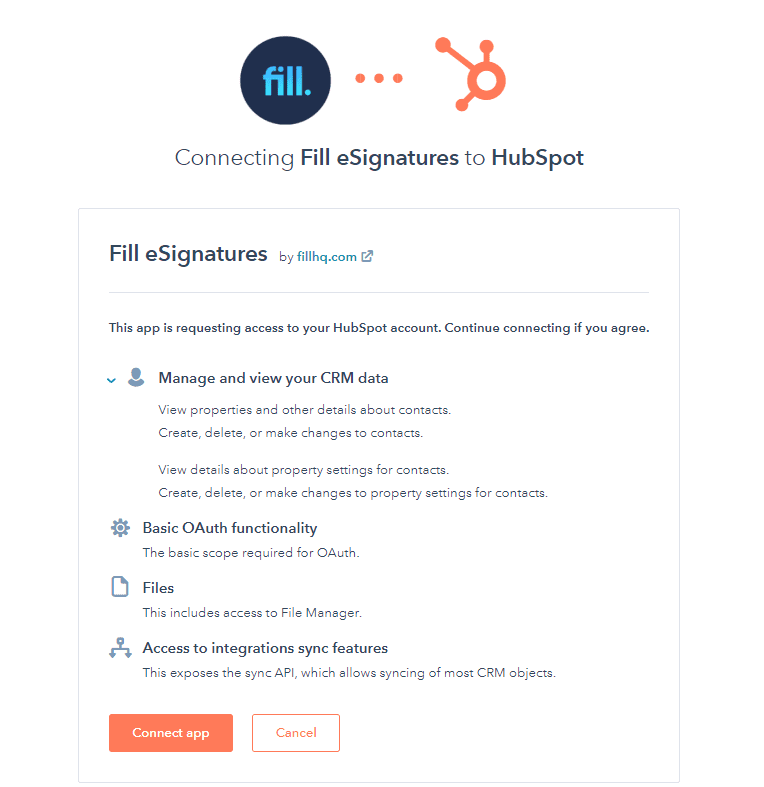 What Can You Do With HubSpot Integration With Fill?
Now that you're done connecting HubSpot and Fill, you may wonder what you can do with this integration. Well, here are a few of the things you can use it for:
Create, customize, or upload contracts and agreements
You can create contracts and agreements using premade templates. You can customize the document according to your needs or edit branding by adding your company logo and changing colors.
1. Log in to your HubSpot account. Go to contacts.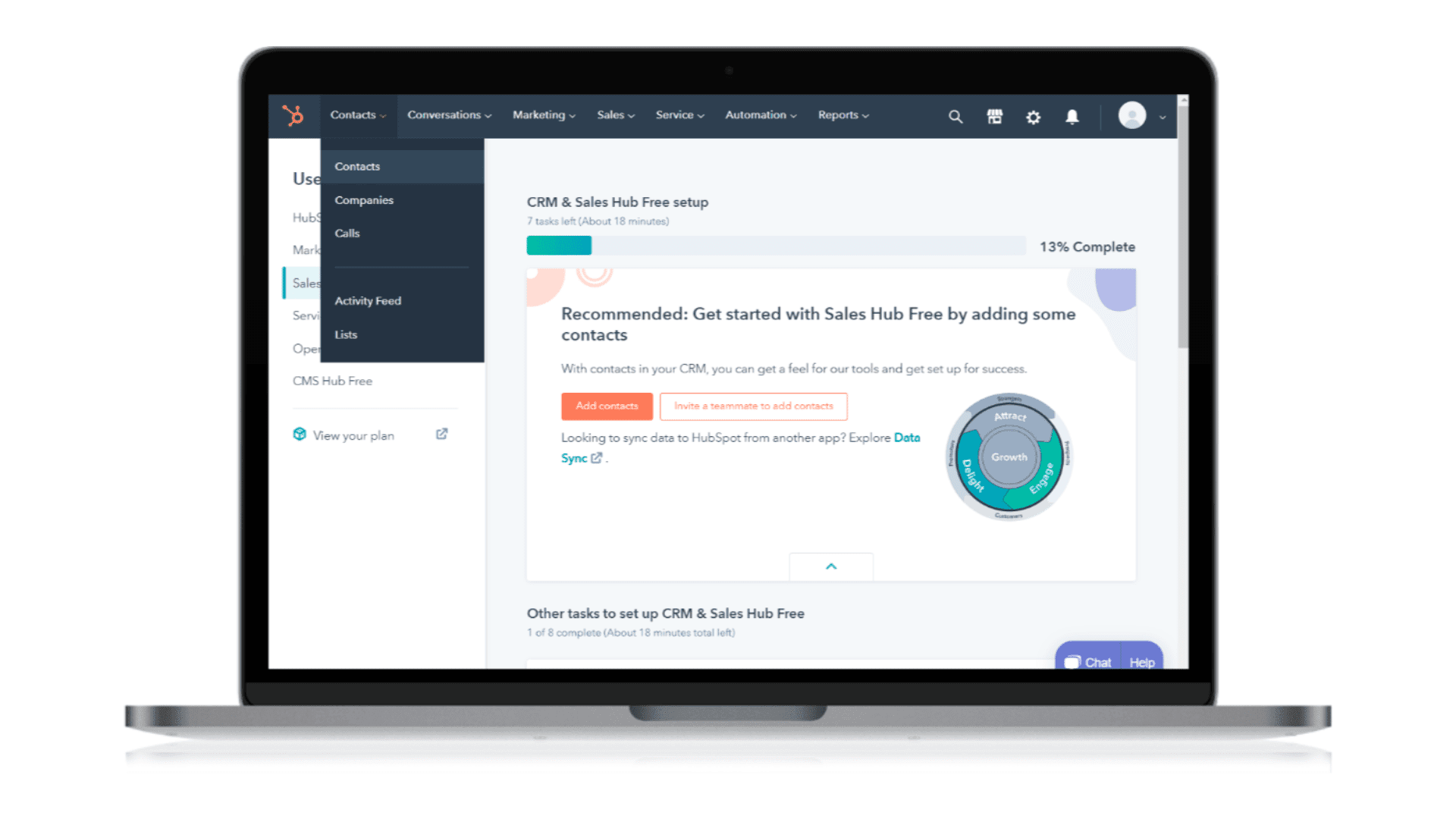 2. Select a contact from your list.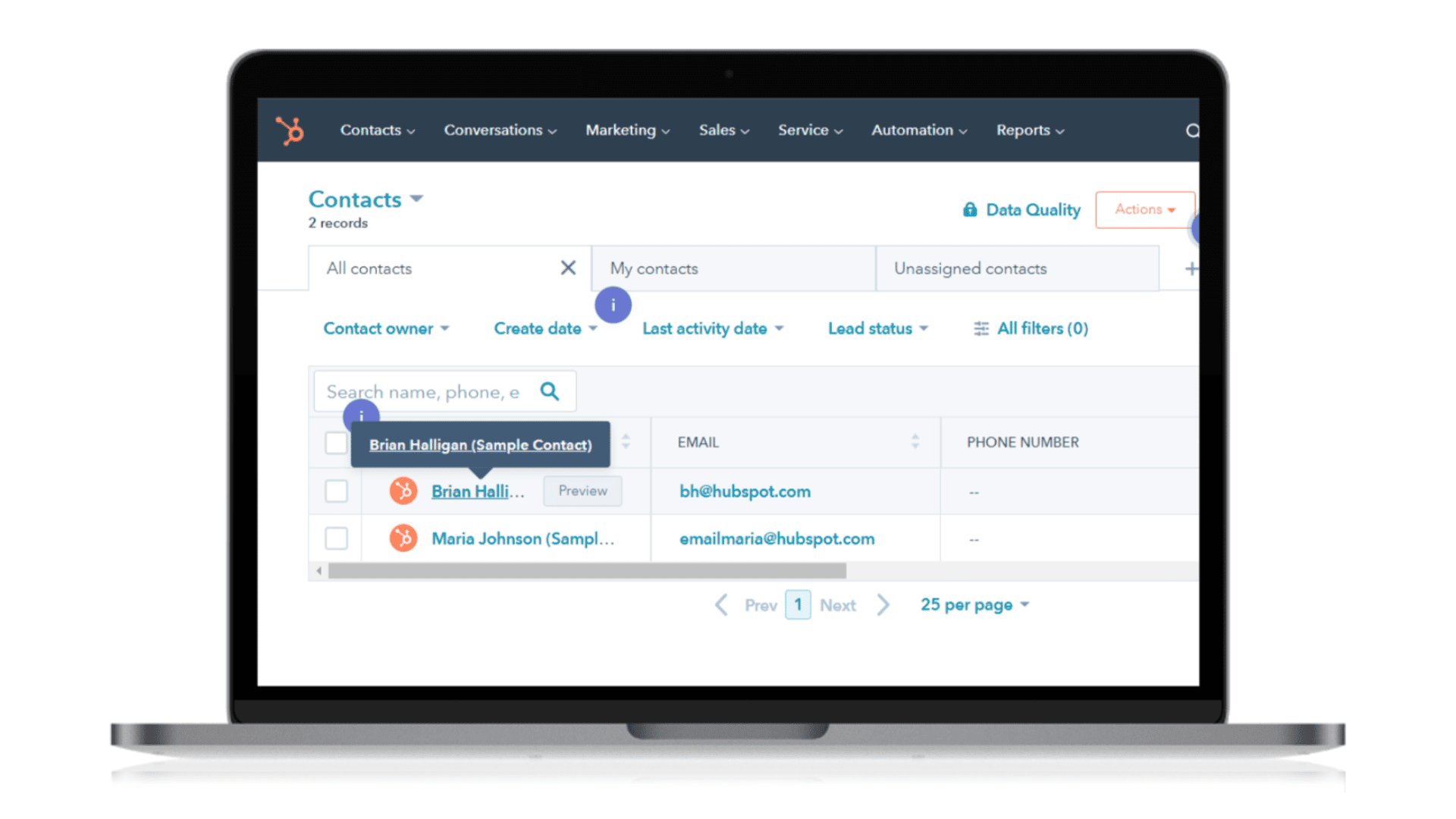 3. On the right panel, scroll down and go to Fill eSignatures.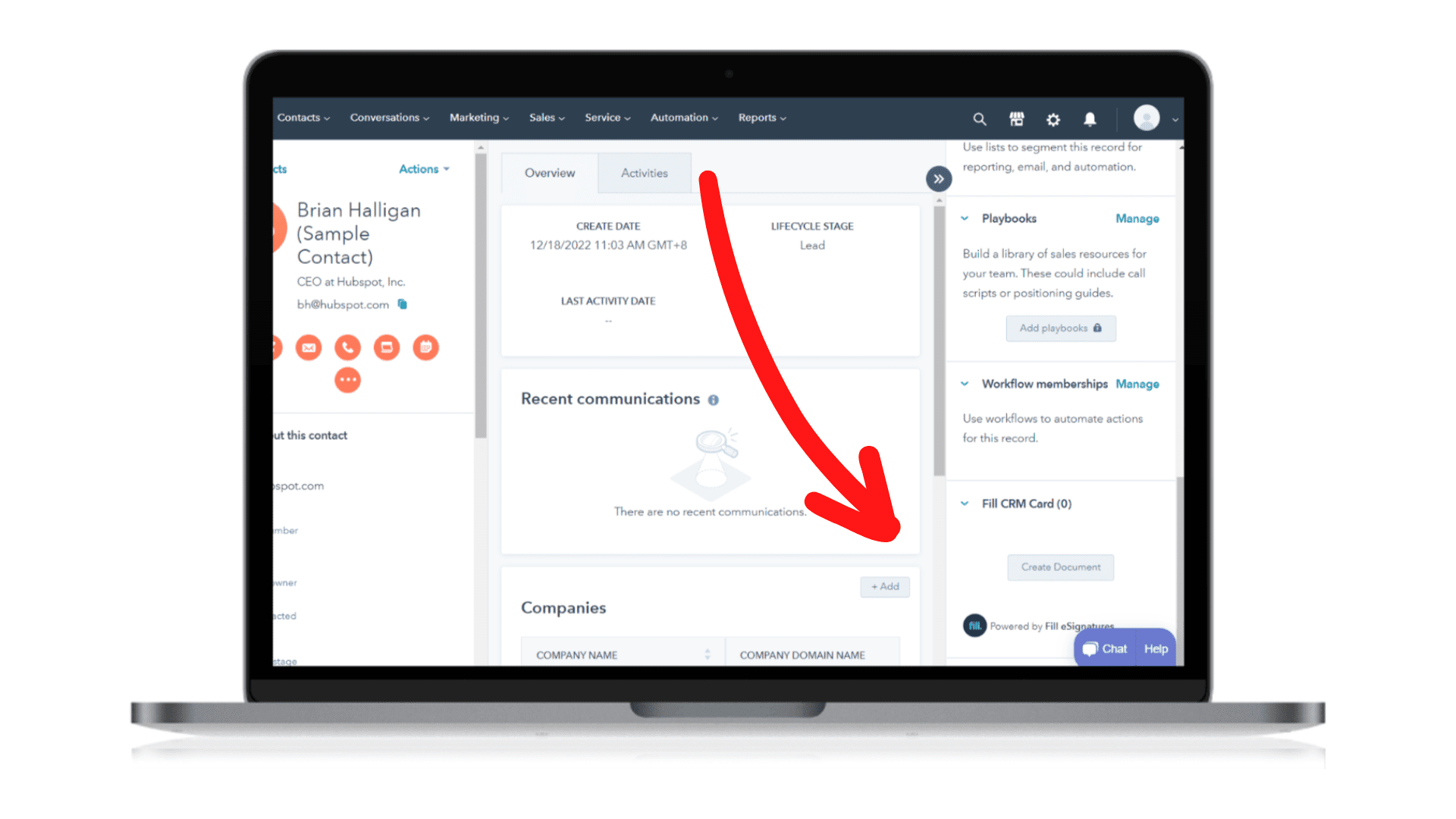 4. Click Create document. After clicking, a window will appear the same as what you see when you click New document on the Fill dashboard.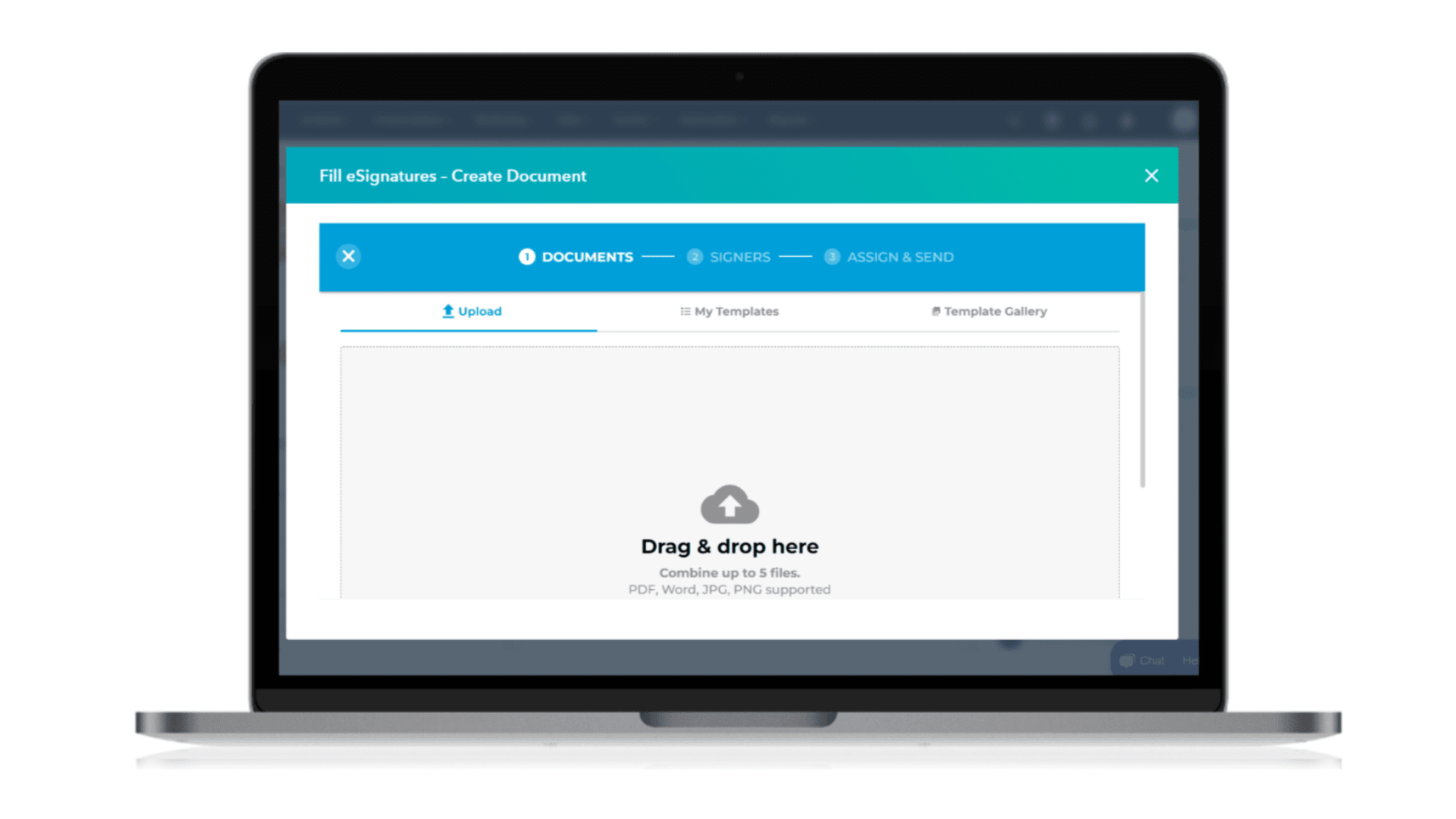 You can choose between:
Uploading a PDF, Word, JPG, or PNG file
Selecting from your saved templates in Fill
Using a template from the gallery
Request eSignatures with signer verification
Signature requests can be sent to any of your contacts in your HubSpot database. You have the option to customize your document according to your needs. You can add fields, text, and branding options to make it look professional. Plus, the signer verification option is available for additional security.
1. After selecting a document you uploaded or chosen from the template gallery, you can select who needs to sign the document by adding the signer's email address. You can add multiple signers if necessary.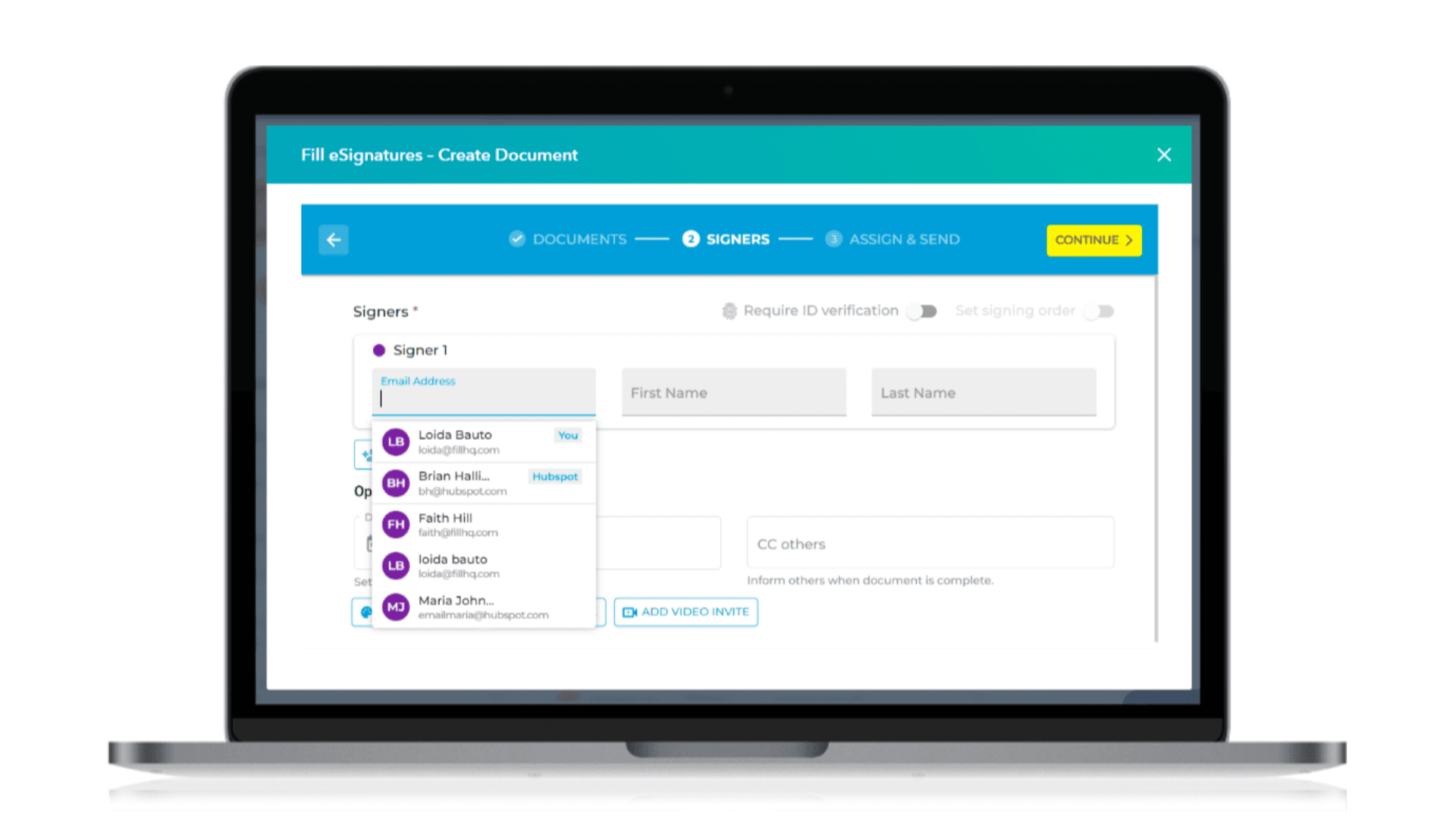 2. Customize your document by clicking Edit branding, Edit message, or Add video invite. If you choose Edit branding, you may add your logo and change colors. A drop-down field for the Edit message option will appear, where you may personalize the message your signer will read. When you click Add video invite, you need to allow HubSpot to access your camera and mic.
3. To add additional security to your document, enable Require ID verification. You need additional credits to activate this feature.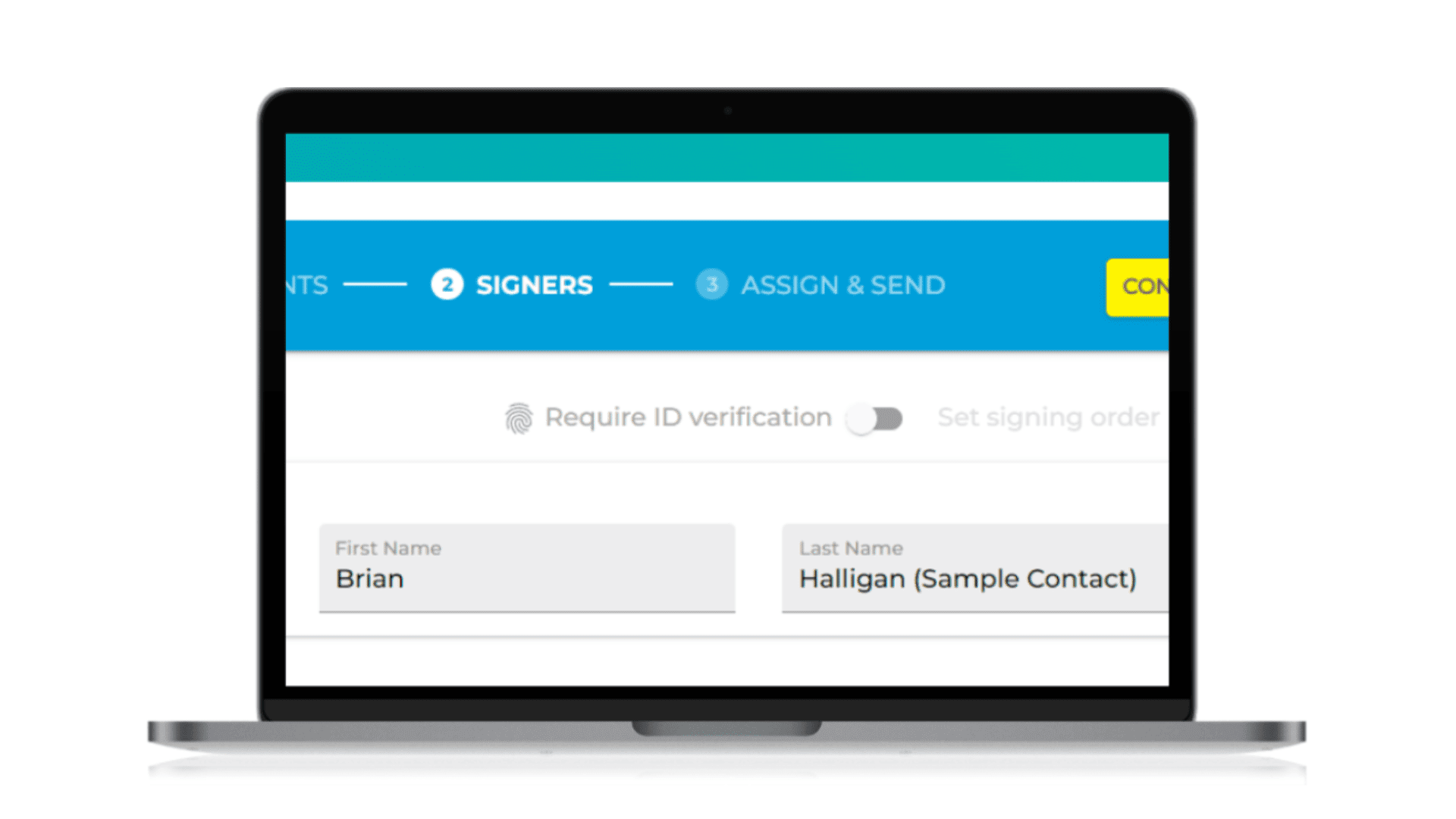 4. Click Continue. You are now to proceed with assigning fields for your signer/s. Use the drag-and-drop feature to assign signature/initial fields. You can add additional text, checkbox fields, and other elements to the document.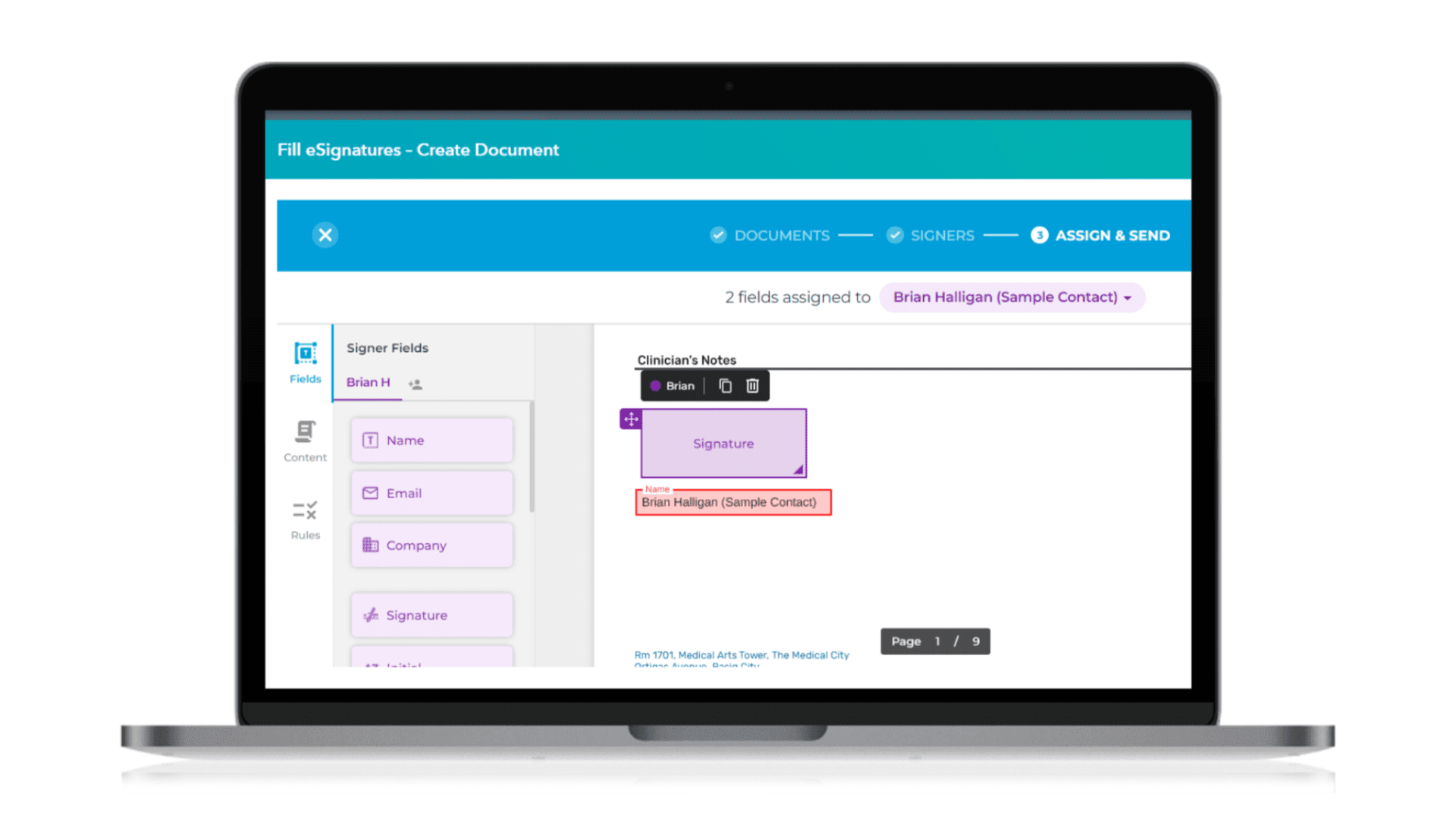 5. When you are done, click Send. Your request for signature is sent.
Track document progress in real time
With real-time insights and progress updates, you can stay up to date on what is going on with your documents and make sure everything is running smoothly. Whenever someone views, fills out, or signs a document, you get automatic notifications. This ensures that no important documents fall behind schedule.
You can monitor the status of your documents right on your dashboard. Go to your Fill dashboard. Navigate to Tools > Templates > Click on the agreement you need to track.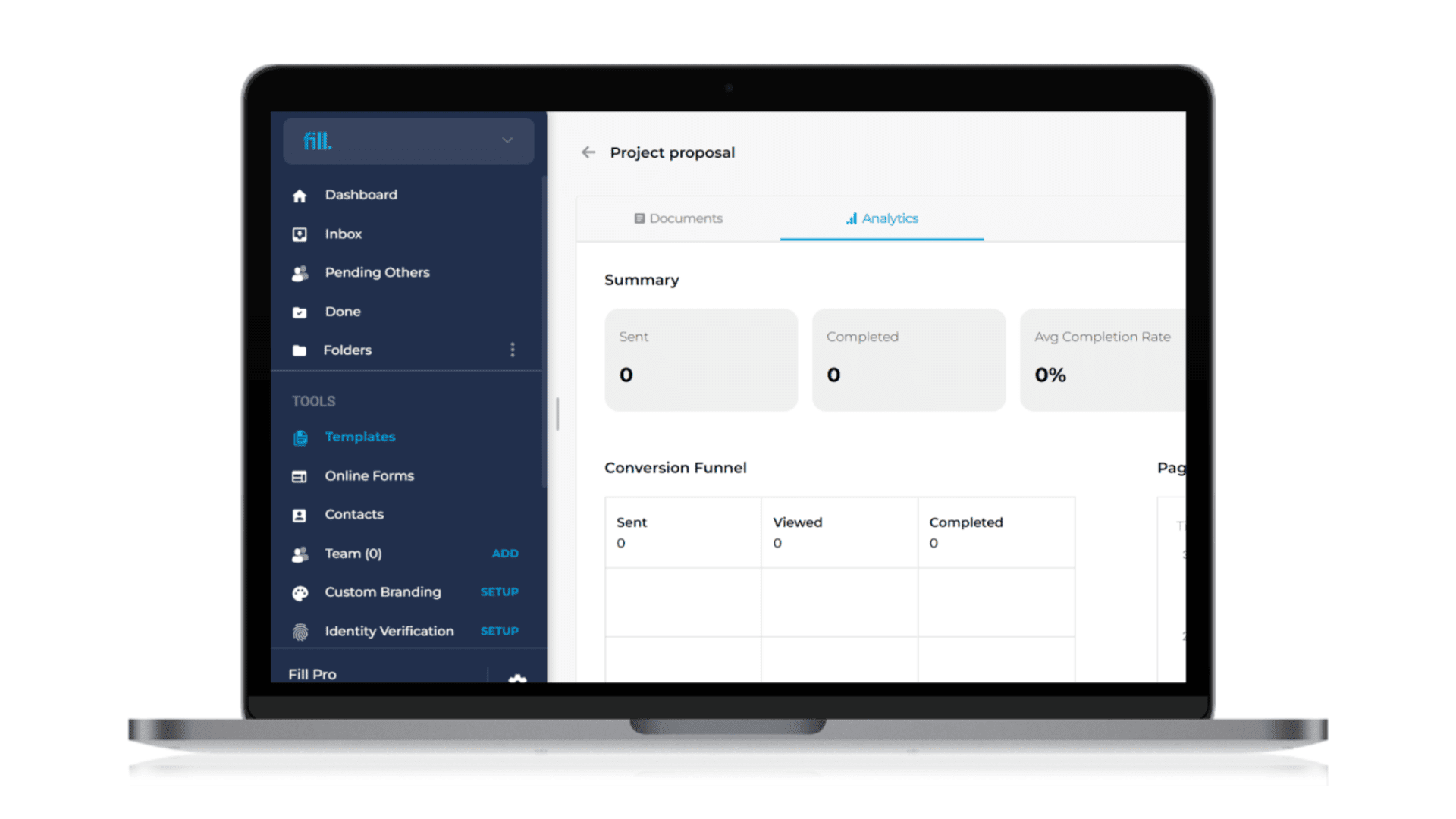 Create contracts using reusable templates
Creating agreements using Fill's contract templates eliminates the hassle of writing out fresh documents each time. It also allows you to streamline your process workflow by repeatedly saving and using the same contracts. You have many excellent alternatives for quickly and effectively drafting legally binding contracts in Fill. It includes using one of our editable templates, starting from scratch, or uploading and editing a. existing template.
To use Fill's contract templates, follow the steps in the first section (Create, customize, or upload contracts and agreements).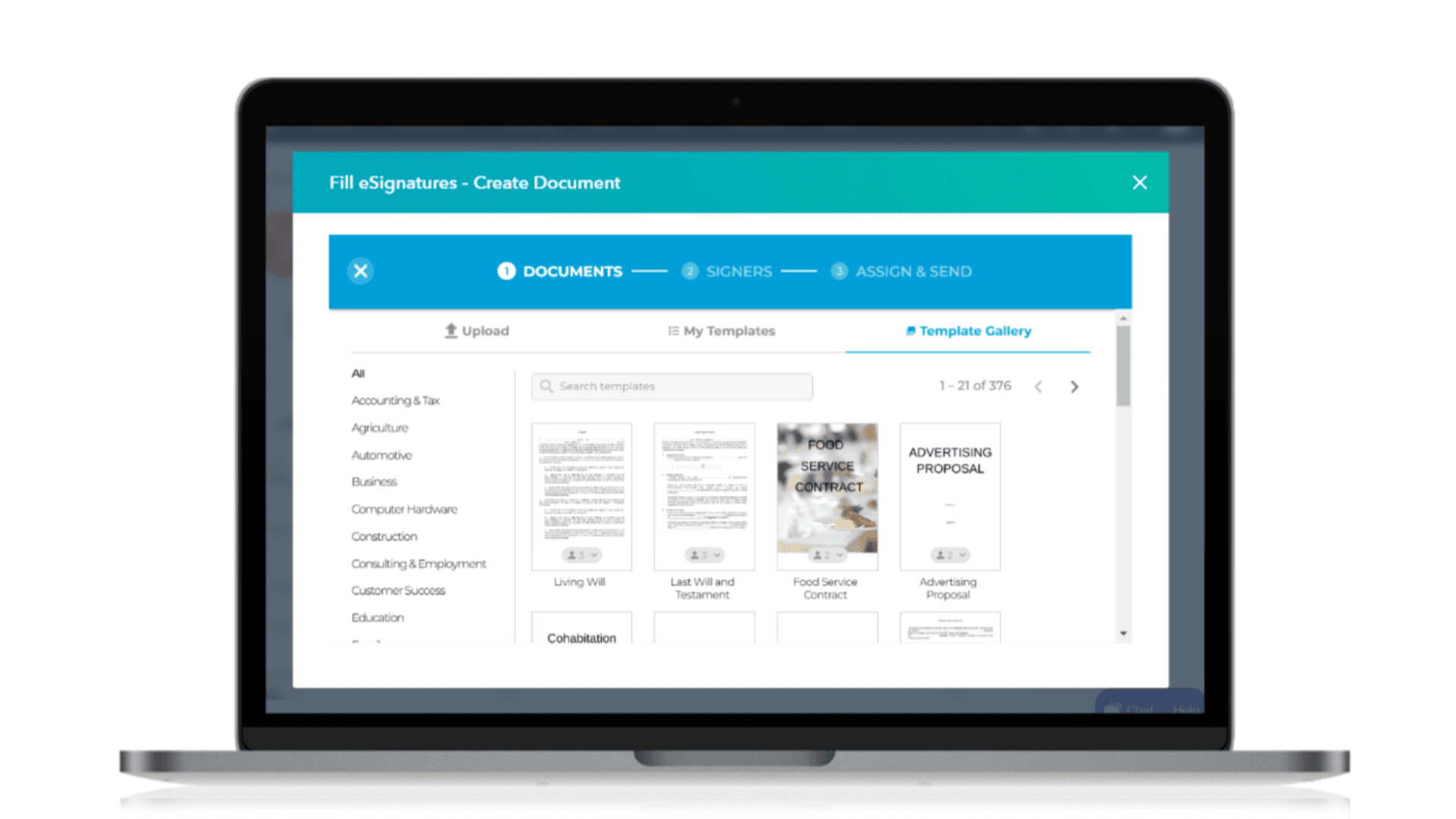 Select Template gallery.
Search for the perfect template by keyword or type or browse through the selection.
Once you find what you're looking for, select it to open a full-screen preview.
Add the signer/s, assign fields, and make any additional changes you want. For extra security, you can enable signer ID verification.
When everything looks good, hit Send to begin the eSigning process.
eSign Documents With Ease Using Fill's HubSpot Integration
Integrating your Fill's account to HubSpot makes the eSigning process as easy as possible. Fill is the perfect solution for streamlining your sales process and improving customer experience. Our document signing process and tracking abilities allow you to manage your transactions on the HubSpot CRM, eliminating the hassle of managing multiple platforms.
Get a demo today and start making the most of your sales cycle by integrating Fill into HubSpot.