Most people are used to signing paperwork by hand, even in professional settings. But events in recent years have greatly altered the way people sign and manage documents. With the growing popularity of remote work and online transactions, eSignatures are now the go-to option for validating contracts and other official documents. You no longer need to print copies, travel to the post office, and pay for postage stamps.
If you're still new to the idea of eSignatures, you've come to the right place.
Table of Contents
What Is an eSignature?
In simple terms, an electronic signature is data in digital form used to validate a document online. Sometimes, an eSignature can be a scanned image of a physical signature, which is then applied to an online document. Instead of writing with a pen, signing can be done electronically.
You may use eSignatures in the following documents:
Certificates of incorporation
Letters of intent
Why Use Electronic Signatures?
Using electronic signatures come with a plethora of benefits:
It's the more eco-friendly choice. There's no need for reams of paper as documents could be digitally produced. Imagine all the trees you save when you go digital.
It's cost-efficient. Paper signing requires a manifold of paper supplies, plus stationery items such as pens, paper clips, folders, and the like. You also don't need to spend on courier services or postage stamps.
It's safer and more secure. The security and safety of electronic signatures exceed those of traditional papers. Most eSignature apps allow you to monitor who has signed a document and when they signed it.
It's time-saving. Printing papers and signing them manually is no longer necessary. Instead of spending days on paperwork, you can get them signed online in seconds through apps like Fill.
How to Sign Papers Online Using Fill
Here is a step-by-step guide to using Fill for signing paperwork online using your laptop or desktop computer. Just follow these simple steps.
1. Say you receive a pending signature request. Click Open to start signing the document using Fill.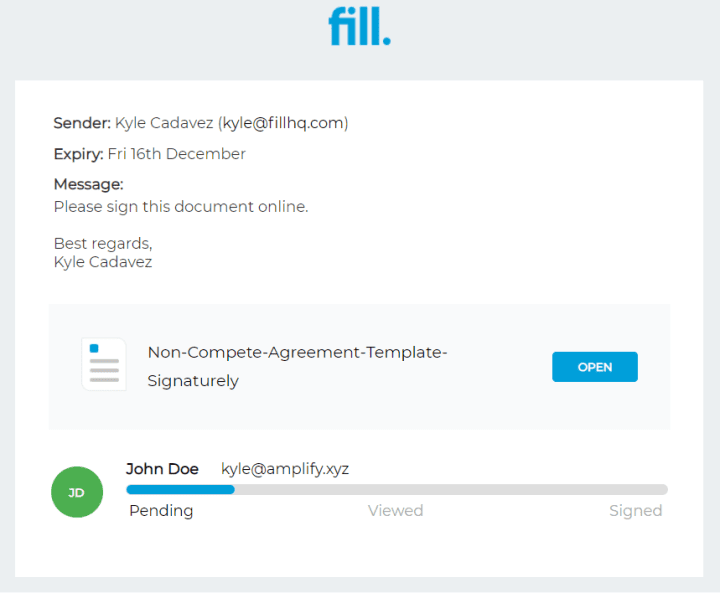 2. You will see the online contract, including the fields for your signature and the due date. In this example, the sender already filled in the name of the signatory.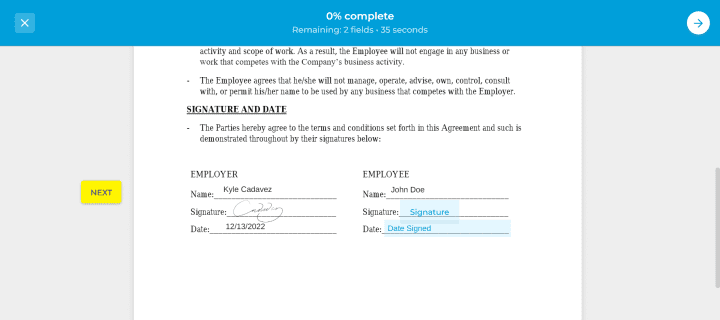 3. Click the Signature field. You can choose any of these options for adding an eSignature:
Type. Enter your complete name or initials. You can also choose a font that closely resembles your handwriting.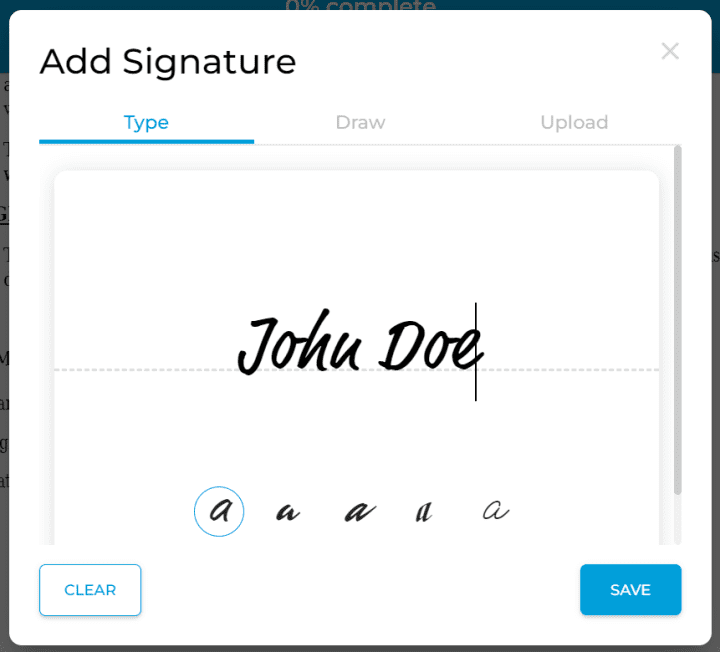 Draw. This function enables you to draw your signature using a mouse or your fingertip.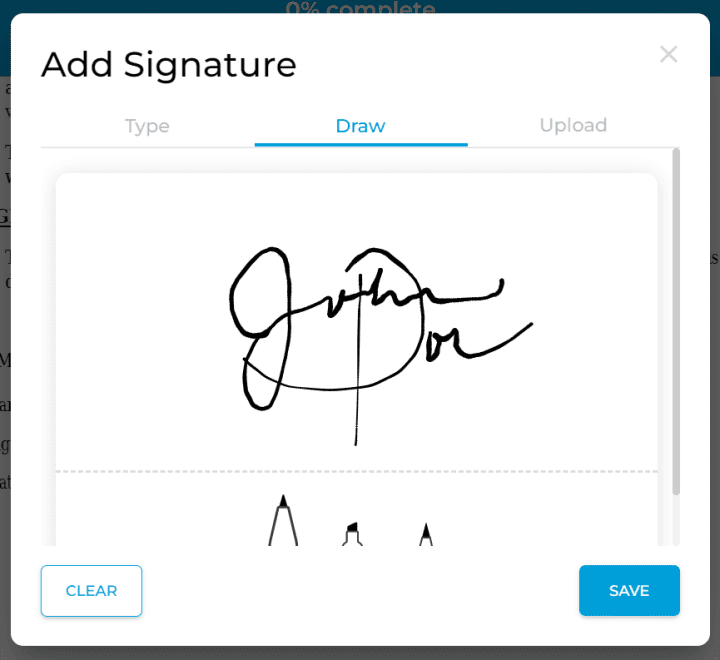 Upload. If you already have a scanned file of your eSignature, just click the Choose Local File button.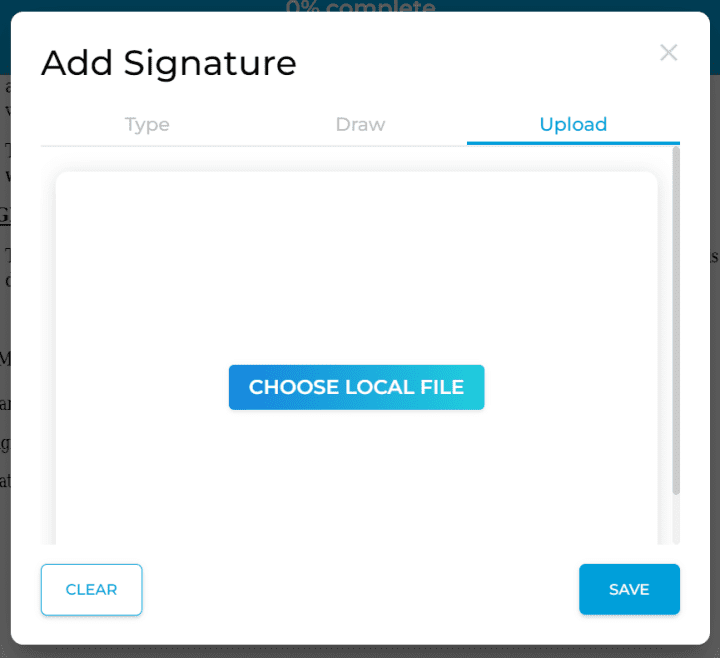 4. Click Save after choosing your preferred eSignature. After checking all the filled in information, click Done.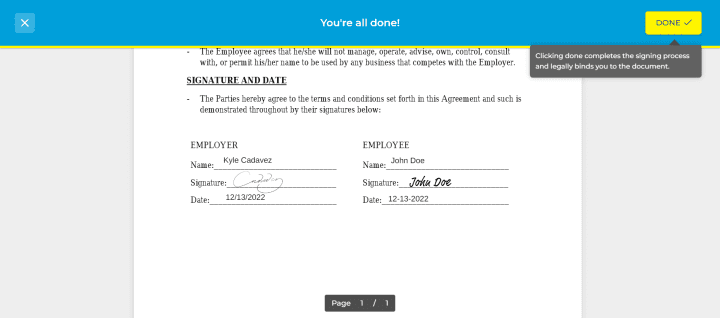 And that's how you sign a document using Fill. It's that simple.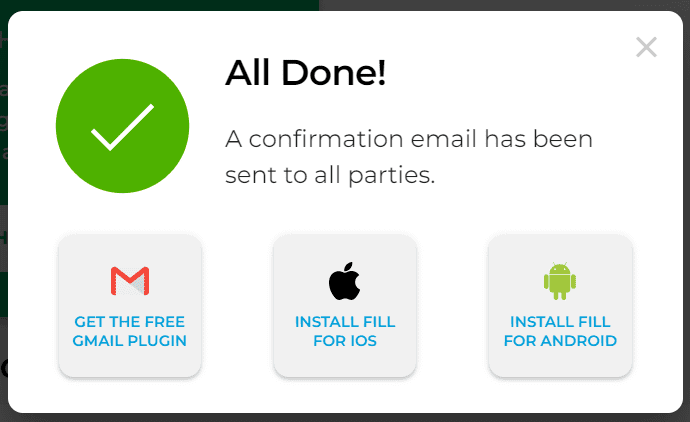 If you prefer using your smartphone, you can also download the Fill mobile app for iOS or Android.
Is Signing Papers Online Legal?
Yes, you can sign papers online using electronic signatures. Thanks to the E-Sign Act, eSignatures are legally valid in the United States. Electronic signatures are also accepted in other countries, provided you meet certain conditions.
Can Someone Steal Your Electronic Signature?
The truth is, electronic signatures are much safer than wet signatures, which can be tampered with and forged. In contrast, eSignatures have several layers of security to protect your personal information from online threats.
eSignature providers like Fill usually store your transaction history. This allows them to provide audit trails and logs for each document signed online. Not only that, Fill has a signer ID verification function that adds an extra layer of security to your documents.
Sign Papers Online Using Fill
Take advantage of technology solutions like Fill that will help you sign papers online for free. Fill is a multipurpose tool that will allow individuals and businesses of all sizes to streamline their workflow.
Aside from using the eSignature feature, Fill allows users to create and fill out forms and documents. Creating customizable templates for various paperwork can also be accomplished through the platform.
To ensure user protection and data privacy, Fill is equipped with signer ID verification and military-grade 256-bit encryption. Fill is also compliant with HIPAA, GLBA, and GDPR.
Experience hassle-free document signing. Sign up for Fill today.