Manufacturing is a complicated industry that involves a dynamic mix of capital, workforce, and materials. Considering everything that goes into the manufacturing process, making management decisions can be challenging. This is especially true when it comes to companies that have expanded on a national or international scale.
That's why electronic signature or eSignature software for manufacturing companies can be a gamechanger in this industry. Let's take a closer look at the benefits offered by this innovation.
Table of Contents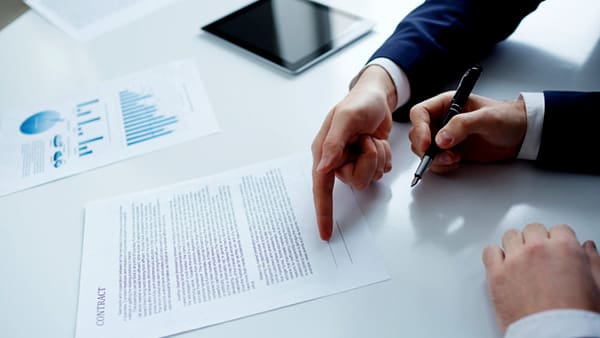 Why Manufacturing Companies Should Use eSignatures
The manufacturing process is vast, with a lot of units working simultaneously on different stages of a project. Take an automobile manufacturer, for example. The company may have several factories scattered throughout the country, with each location producing specific car parts. Another factory would gather all these parts together and assemble them into a functional vehicle.
Given this workflow, it makes sense to have a way to authorize managerial decisions remotely. This is where eSignature software plays a vital role. By using electronic signatures, there's no need for managers or supervisors to be physically present to sign important paperwork.
Most eSignature services also provide online platforms or apps that allow documents to be created, approved, and accessed remotely. A centralized platform for manufacturing logistics would help streamline the production process and provide secure storage for contracts and other critical information.
Benefits of eSignature Software for Manufacturing Companies
There are plenty of reasons why it's a good idea for manufacturers to invest in eSignature software and services. Here are some of the top benefits:
Faster contract approval process
Contracts are an integral aspect of the manufacturing process. These documents validate the relationship between a manufacturing company and its clients or suppliers. However, getting them approved can be a tedious and confusing process.
eSignatures can make the process of making and approving contracts faster than ever. With eSignature tools, companies have the option of creating templates for all sorts of agreements. These contracts can be signed with digital signatures within a day, even if the signatories are in different parts of the globe.
Also, eSignature services usually provide an audit trail that shows who has signed a document. This ensures that companies can track the progress of a contract and check that no signatory is missed.
Seamless and cost-efficient workflow
The administrative department of a manufacturing company is responsible for keeping a smooth and efficient workflow. Its tasks include organizing, storing, sending, and updating records as needed.
Compared with traditional methods, eSignature services offer a more efficient way of doing administrative tasks. All the necessary signatures can be acquired through the service. eSignature software can also be integrated with existing systems for capacity resource planning (CRP), enterprise resource planning (ERP), and human capital management (HCP).
Aside from reducing the time spent on documentation, administrative teams can also reduce their operational budget. Since everything is in digital format, companies can save on the cost of paper, printing, physical storage, and courier services. These savings can then be funneled to other priorities.
More time for core projects
In this industry, it's critical to secure contracts that contribute to a company's growth. At the same time, the company needs to concentrate on high-quality deliverables that would increase its brand value.
eSignatures can make it happen as they shorten the process of authenticating and approving documents. The amount of time that is saved in handling documents and getting necessary signatures can now be used for delivering the best products and services for clients.
Better staff management
Due to the nature of the industry, a manufacturer may employ thousands of workers with varying skill sets. Most would be directly involved in the manufacturing process while others would have more of a managerial or administrative role.
A huge labor force means an increase in record keeping, performance appraisals, and other HR tasks. It's a good thing then that eSignature software provides a convenient and consistent way to update necessary documents related to employees. This allows a manager to supervise teams in different locations and monitor the quality of their output.
Instant access to data
A key benefit of eSignature software is that it can help provide access to necessary documents, usually when integrated with other systems. Cloud storage makes it easier to automate file sorting, updates, and backups.
Authorized personnel can now use their office computer, laptop, or smartphone to access company files. Most eSignature apps allow users to view or sign a contract remotely from a mobile device. With this tool, it's possible to process and approve documents within minutes by signing them electronically.
The best part? Security is assured as all documents are digitally encrypted and can only be accessed by authorized individuals. eSignatures are also designed to be unique and legally valid in the US and dozens of other countries.
Which eSignature Service Should You Choose?
Now that you've seen the advantages of using electronic signature software, it's time to choose an eSignature service for your manufacturing company.
Check out these reasons why Fill should be at the top of your shortlist:
User-friendly interface for mobile, laptop, and desktop
Cloud services that meet legal and security standards
Effortless and instant document access from anywhere
Digital records that are tamper-proof and time-stamped
Insights into documentation processes for workflow optimization
Signing documents with Fill takes seconds once you have created a digital signature. It's that easy.