The manufacturing process as a whole is a complicated business. A lot of input whether it be in the form of capital, workforce, materials, etc. goes into the process. Considering this, it may prove to be difficult to be present at each and every place whenever the need for a management decision arises. This is especially true when it comes to manufacturing companies that are branched out on a national or even international scale.
eSignature services can be the solution that the management teams of manufacturing companies are looking for. eSignatures can be used to authorize managerial decisions remotely without having the need to be physically present at a particular place to sign important documents. Documents can also be accessed remotely which further promotes the ease of handling manufacturing processes from far-off places.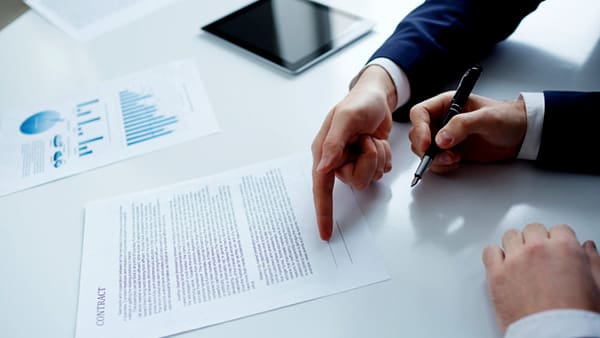 Centralized Manufacturing Solution
The manufacturing process is vast in its operations. A lot of units are working simultaneously towards the collective goal of the company and it can prove to be very hard to keep an eye on everything. It is not very convenient in this kind of work to deal with each department individually and maintain separate systems for all of them.
eSignature services can be the answer to these issues. Now the management can effectively keep an eye on the proceedings of different departments from one place. eSignature services provide centralized storage where every document and accounts of a company can be looked after. The storage provides efficient organization whereby nothing gets mixed up and one can view everything in a systematic way.
More Time To Concentrate On Projects
Manufacturing companies have been rising in numbers in recent times and it has been getting increasingly harder to secure contracts that are valuable for the company's growth. The companies can benefit a lot if they are given sufficient time to concentrate on each project and increase their brand value.
eSignatures can make it happen as they shorten the process of authentication and getting necessary signatures to get the process moving. They make it very convenient for employees to access documents through their devices and sign documents in seconds to promote a faster speed of documentation. The amount of time that is saved in handling documents and getting necessary signatures can now be used for delivering the best service for clients.
Contracts Made Easy
Contracts are an integral part of the manufacturing process. It is the document that initially solidifies the validity of an order made by a client. Manufacturing companies need to dish out a lot of contracts and this applies especially to big companies who are constantly dealing with clients and creating contracts for all of them.
eSignatures can make the process of making contracts and getting them signed easier than ever. eSigntaure services provide the option for creating templates for contracts that are commonly used by the company to provide a seamless experience whenever a new contract is to be created. The contracts can be signed easily utilizing eSignatures and signers can choose to do the transaction remotely as well.
Seamless Administration
The administrative body of a manufacturing company has a lot on their plate as they have to keep a smooth flow of work going on to facilitate maximum effectiveness at all levels of operation. The administration needs to maintain numerous records and have them signed by individuals which then have to be stored in an organized as well as secured manner.
eSignature can provide better provisions for accomplishing all these tasks far more easily than the traditional methods. eSignature services provides an effective cloud storage which stores documents in an organized manner which makes them really easy to access whenever they are required. All the necessary signatures can be acquired through the service and the signers can easily sign the documents remotely from any of their devices. All the documents are digitally encrypted and can only be accessed by authorized individuals.
Effective Staff Management
The number of people working at manufacturing companies is generally vast. A lot of these workers are the people who are directly involved in the manufacturing process while others have more of a managerial or administrative role. Dealing with a huge staff can prove to be hectic in terms of keeping proper records of the work done and also making sure that the workers are properly accounted for their individual performance.
eSignatures provides convenient options to track the workflow and update necessary documents related to the employees from time to time. All the documents related to the staff of the company can be effectively stored at one place at the cloud storage provided by eSignature services. All necessary signatures can be accumulated remotely from any device that the worker uses.
Remote Access To Every Important Detail
It is not possible for people who run manufacturing companies to be available to tackle each and every problem personally. It would prove to be really convenient if they can find a way to take care of things remotely which will save them a lot of time.
eSignature services can be useful in this aspect. The management of manufacturing companies can prove to be seamless as eSignature services provide access to all the necessary documents remotely from the user's device itself. Now the management can easily handle every urgent task within minutes and can approve further action by signing necessary documents electronically.
Instant Access To Data
eSignature services provide instant access to the data of an organization through their cloud storage. Accessing important data at the time of need and getting them signed is a super simple process now with eSignatures. Cloud storage provides an organized format for data to be stored so that it is very easily found whenever required.
Compatible With All Devices
It can be really difficult for organizations if they are not flexible in their operations these days. They need to allow greater flexibility in their system to promote a process that is much superior to what has been in place before.
eSigntaure services allow management to access documents and utilize their facilities from any device that has an internet connection. Accessing documents, signing them, and sending them over are easy tasks now and can be done from anywhere and at any time which leads to much more productivity.