The demand for jobs is at its peak and the pressure on HR departments is humongous. They need to make sure that they are getting the right people for their organization and a smooth workflow is maintained. With rising competition for jobs and the need for maximum productivity, HR employees can have a tough time managing all of their responsibilities within the desired time frame.
Fill e-signatures can prove to be of great help for your organization's HR department. Now they can take care of the extra workload that documents and paperwork add to their shoulders with ease. Fill e-signatures provide cloud storage to store a ton of documents in an organized and easy to access fashion. Much needed signatures for documents can be taken care of with ease through our e-signature services.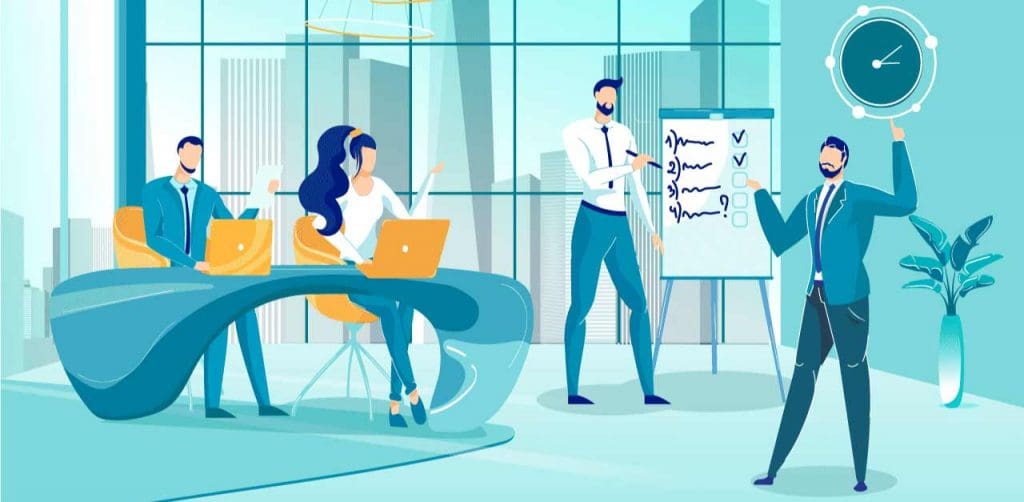 E-signatures Goes Well With HR Responsibilities
HR work requires a lot of paperwork to be signed by job candidates, employees, and HR professionals themselves. Also, the pile of documents can be enormous when dealing with a vast organization.
Fill e-signatures can be the perfect solution to tackle both of the problems. Fill provides cloud storage for storing documents in an organized manner. They can be easily accessed by authorized individuals whenever the need arises. Going through each and every document and making sure they are stored conveniently becomes really easy with fill e-signatures.
Fill provides e-signature services that can make the process of signing and approving documents easier than ever. Signers can remotely access documents and sign by using any of their devices and help with the easy flow of work.
Some Benefits of Incorporating Fill e-signatures Services In Your Organization
Adaption Of a Faster Process
Companies are pushed to the edge these days to stay ahead of the competition. They need to make sure they are using all the necessary tools to ensure they are not compromising with the quality of work even though they are working within an accelerated time frame.
Fill e signatures can prove to be beneficial for taking care of this aspect. Fill e-signatures provide a faster experience when dealing with documents and necessary signatures. Documents can now be stored easily in fills cloud storage where they are easy to locate and access when required. All the necessary signatures can be taken care of with our e-signatures services. Running around offices to obtain signatures on documents is not necessary anymore as they can be signed remotely by the signer, speeding up the process.
Better Organization
An efficient organization of documents is a necessity when dealing with a lot of paperwork. Making sure everything is in the right place and finding documents can be a headache for employees. Moreover, there is the additional fear of misplacing a vital piece of a document which can be really frustrating.
Fill e-signatures can provide the necessary tools to deal with these problems. Fills cloud storage stores every document you require in an organized way. Accessing the documents is easier than ever as it can be done remotely from any device. The fear of misplacing a document can be discarded now as fill e-signatures cloud storage is a safe place for all the paperwork and only authorized individuals can access and assess documents.
Works Well To Reduce Unnecessary Load
The nature of HR work has been increasingly getting hectic. Providing them with the best tools to make sure that their quality of work is not affected has become necessary. Documentation and getting signed approval from various authorities can be a mind numbingly tedious part of the HR process but this aspect of their work can definitely be eased.
Fill e-signatures can be a perfect gift for them in this regard. Fill e-signatures provide cloud storage for all the documents that need to be stored and accessed from time to time. Accessing these documents becomes easy as it can be done remotely from any device which eliminates the need to physically go and look for necessary documents whenever the need arises. Getting signed approval from concerned individuals is also made easy with our e-signature services. Now the documents can be signed remotely by signers from their personal devices which will significantly reduce the time that is usually required to do so.
A Safer Handling of Documents
Documentation is an integral part of organizational work for HR. HR employees need to go through A lot of documents that concern their employees as well as aspiring candidates. Misplacing and damaging documents can have very serious consequences for employees as well as the organization's work.
Fill e-signatures provide cloud storage that safely stores all the necessary documents. Only authorized users can access the cloud storage whenever required. Also, verification of documents by signing them can be done remotely through electronic signatures with fill. Adapt a safe and secure way to go about your organization's documents with fill e-signatures.