Businesses need to understand the process of closing a deal, as it can make or break the success of a sale. That is why closing deals faster is a skill that helps businesses in different aspects.
Many businesses might find this challenging, but it is possible with the right approach. With this, you get a competitive edge while increasing sales. Moreover, you are assured of better customer satisfaction and an increased likelihood of repeat business.
This article will discuss the importance of closing deals faster and how to close a deal effectively.
The Importance of Closing Deals Faster
When closing a sales deal quickly, it is critical to have a well-organized approach and strategy. You should have a clear action plan to make prompt decisions when needed. Understanding the competition and being willing to negotiate can help you secure the best deal.
Moreover, closing deals more quickly is indispensable for the following key reasons:
Increased revenue
The faster you close a business deal, the sooner you can gain lucrative revenue from a sale. The more deals you close sooner, the more profits you generate, which is vital in keeping your business running smoothly.
Improved customer satisfaction
One vital aspect of running a successful business is closing deals faster. By taking a proactive approach, you can gain a competitive advantage and offer your customers the most favorable deal possible. This, in return, helps to cultivate customer loyalty and trust, which improves clientele relationships.
Resource optimization
When deals are closed much faster, it can help free up time and resources. This could then be invested in other equally vital areas of your business. Case in point: you can start focusing on developing new products or brainstorming for your next marketing campaign. You can also think of better ways to enhance your customer support efforts.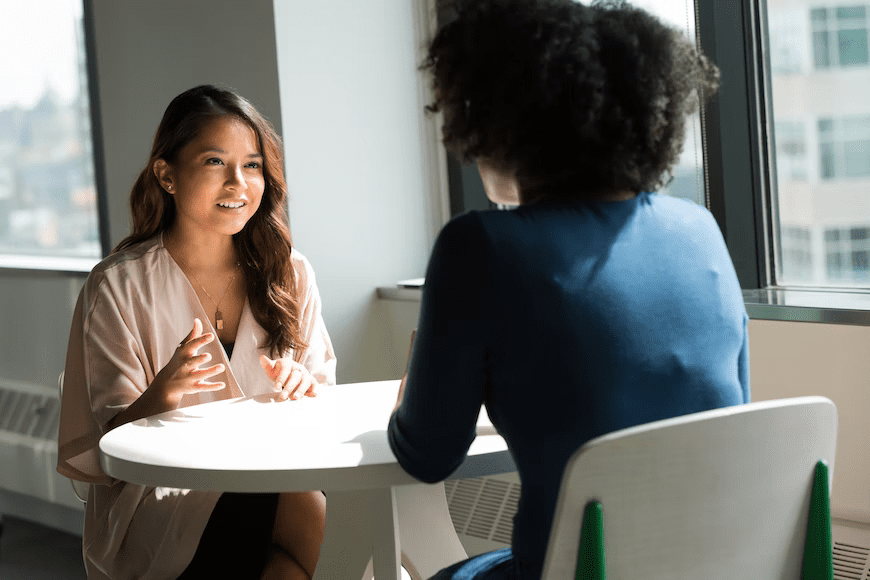 Tips to Close Deals Faster
Below are some key tips on how to close a deal faster.
Identifying the Most Promising Prospects
Being able to pinpoint the most promising prospects is critical for accelerating deal closure. Concentrating your attention on potential customers with a high probability of making a purchase can help you accomplish your goals.
There are many ways to identify your prospects including:
Assessing past sales data to discover patterns and trends that can help identify prospective clients.
Seek referrals from existing customers or business partners.
Use social media platforms like LinkedIn to look for prospects based on certain demographics: industry, job title, and location.
Consider attending industry events or conferences to meet potential prospects in person.
During the sales process, ask qualifying questions to assess if a prospect is suitable for your product or service.
Employing any of these techniques can assist you in identifying the most probable buyers, thus amplifying your chances of success.
Building Strong Relationships with Clients
Establishing a personal connection and trust with customers boosts the likelihood of their future purchases with your business. To foster strong relationships with clients, consider the following approaches:
Communication
Keep all your communication lines open for customers to have a way to reach and contact you easily. It could be either through texts, phone calls, emails, or in-person meetings. That said, keep a dedicated phone number and a business email address where customers can message you for their inquiries.
Personalization
Customers give positive feedback to businesses that make them feel genuinely attended to and accommodated. Personalizing the way you communicate and transact with customers helps establish brand recall and loyalty. For example, you can use a software that will enable you to automatically address your customer by their first name.
You can still use an email template for the content. However, you can personalize the message by mentioning their actual first name instead of the generic "dear customer."
Follow-up
After a successful deal, following up is essential to demonstrate your genuine willingness to further help. Also, it manifests your dedication to your client's success and value for their business. With this, you leave an impression that your business is proactive in providing excellent service from start to finish.
Transparency
Openly discuss not only the things your business can do but also what your business simply can't. For example, a requesting party has a limited budget for a construction project. Be transparent about the fact that a tight budget may adversely impact the quality of materials, design, and project timeline.
Customer service
Aiming always to deliver excellent customer service allows team members to focus on strengthening a client-business relationship. It can be done by making sure that their inquiries are answered promptly or their concerns addressed properly and empathically.
Leveraging Technology to Streamline the Sales Process
Technology tremendously helps streamline the sales process and close deals faster. For instance, if you are receiving large volumes of customer inquiries, you can mass-send an email answering the same inquiry. Using software, you can also personalize a response email by addressing each customer by their first name.
Streamlining the sales process is resoundingly achievable by using automation tools and software to make sales management much less challenging. Some ways to maximize technology use for this purpose include:
Customer relationship management (CRM) software: This can help you better manage and organize your sales pipeline. In addition, it provides immense support by helping you monitor customer interactions and automate tedious administrative tasks such as follow-up emails.
Email automation tools: These are extremely valuable for sending personalized messages to your prospects and existing customers. Utilizing these tools is proven to help nurture leads and drive sales.
Sales enablement tools: Some examples include digital content libraries, training resources, and analytics software. All of these can help give your prospects the information they need to make informed purchase decisions.
Video conferencing tools: Conduct virtual meetings with prospects and clients to save ample time and travel expenses. A video conference with clients is also beneficial in building a good working relationship between you and your valued customers.
Electronic signature software: Speed up the deal-closing process by employing electronic signature software like Fill. With it, your prospects can effortlessly sign contracts and agreements online.
Capitalizing on technology in these ways can increase efficiency, save time, and ultimately help you in closing deals faster.
Creating, Sending, and Signing Sales Documents Using Fill
Creating, sending, and signing sales documents can be a time-consuming process. Thankfully, by using Fill, this task can be completed quickly and securely. This paperless solution eliminates tasks like manually filling out and sending documents, simplifying the management of sales documents.
With Fill, documents can be automatically filled with accurate details and transmitted to the recipient through a secure channel. The recipient can effortlessly sign the document with their electronic signature securely stored in the cloud for future use.
Additionally, this intuitive platform provides an audit trail of all sent, received, and signed documents. This makes tracking and managing all sales documents' status easy.
We are also in compliance with all relevant regulations and laws. Our military-grade encryption promises optimal security for your data. Lastly, Fill is fast and easy to use, making it a convenient solution for any business.
Fill is the perfect solution for businesses in closing deals quickly and boosting sales effectively. Sign up now and see it for yourself.