Signing PDFs electronically is the easiest way to reduce paper consumption and save time in your office. But most, if not all people, send Word or PDF files that you still have to download and sign and send back.
The good news is that there are apps that can help you sign documents without having to download them. So how to add fillable fields in PDF?
There are several software that help you create online forms and fill them out digitally but none of them turned out to be easy enough for simple users. Our fillable PDF software allows most users with no technical experience to quickly create and fill a responsive multiple-line form in minutes.
In this article, we will walk you through how to convert a PDF to a fillable form, how to add the fillable fields, and what software to use.
Table of contents
How to Add Fillable Fields in PDF Free?
With Fill, you can do it easily in literally a single click of your mouse. So you don't have to wonder how to add fillable fields in PDF anymore. Apart from that, you can also create signable forms to sign for yourself only, for yourself and others, and for others only.
For yourself only to sign
Step 1.

Go to the Fill site and click the

+ Start Now

button.

Step 2.

If you need to only sign the document yourself, then choose the Only You option.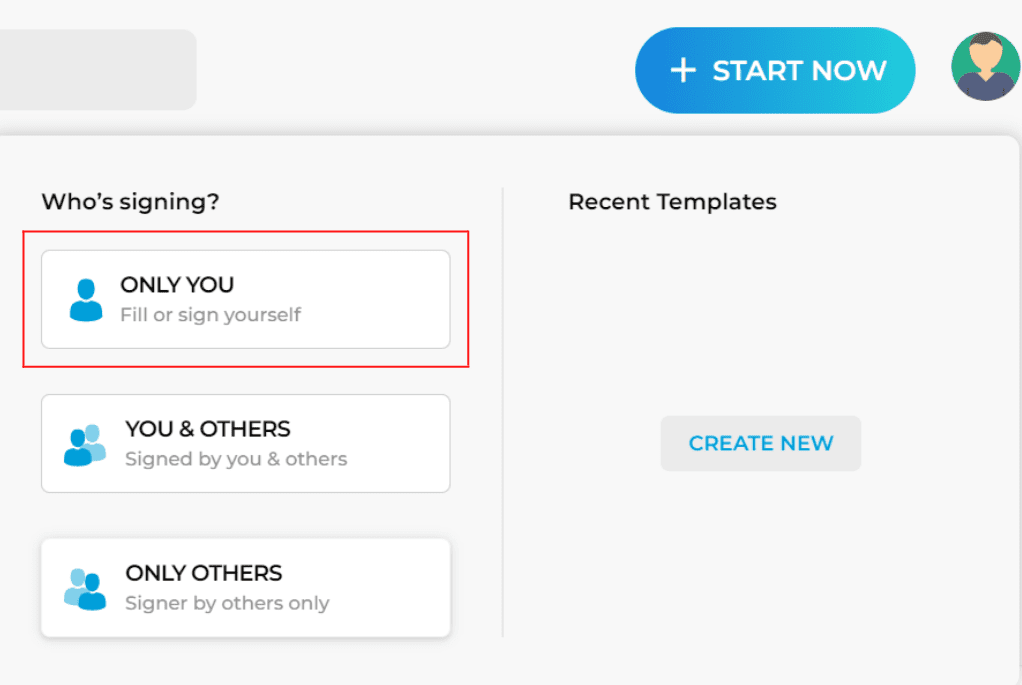 Step 3.

Upload the document that you need to sign. Make sure that it is in JPEG, PNG, or PDF format.

Step 4.

Simply click on the parts that you need to fill out and sign. Then, simply input the details.

Step 5.

Click

done

, download it, and you are done.
For you and other people
Step 1.

Go to the Fill site and click the

+ Start Now

button.

Step 2.

After which, you can click on You and Others. Then, upload the document you need to sign or choose from the template gallery for PDF fillable form free in the site.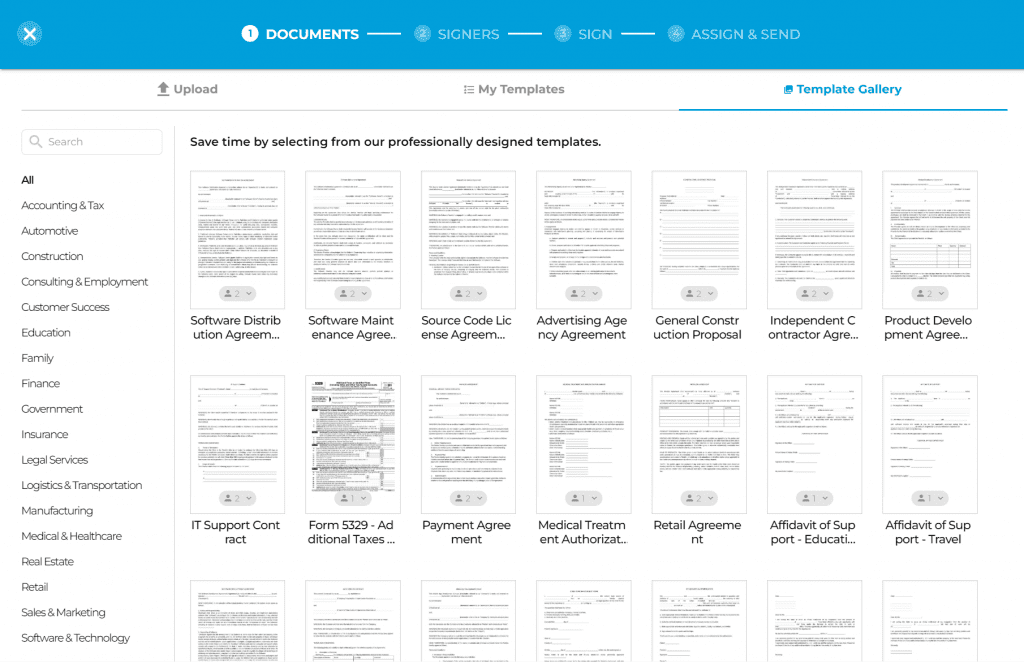 Step 3.

Input the details of the people who needs to sign, including yourself. Here, you can customize a message when you request for their signature and even add a video invite. Apart form that, you can also set a deadline that suits both parties.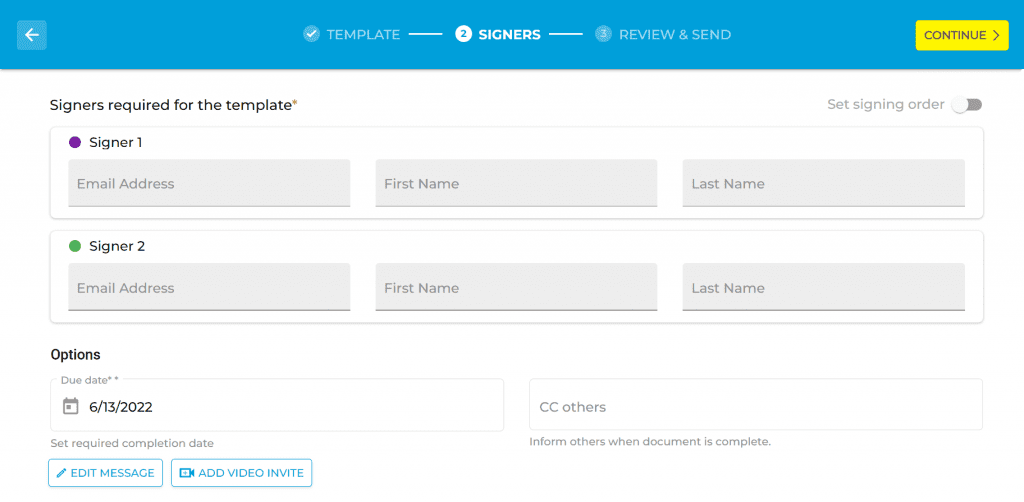 Step 4.

Review the fields that you need to sign. To review the fields that the other party need to sign, simply click the button beside

"…fields assigned to."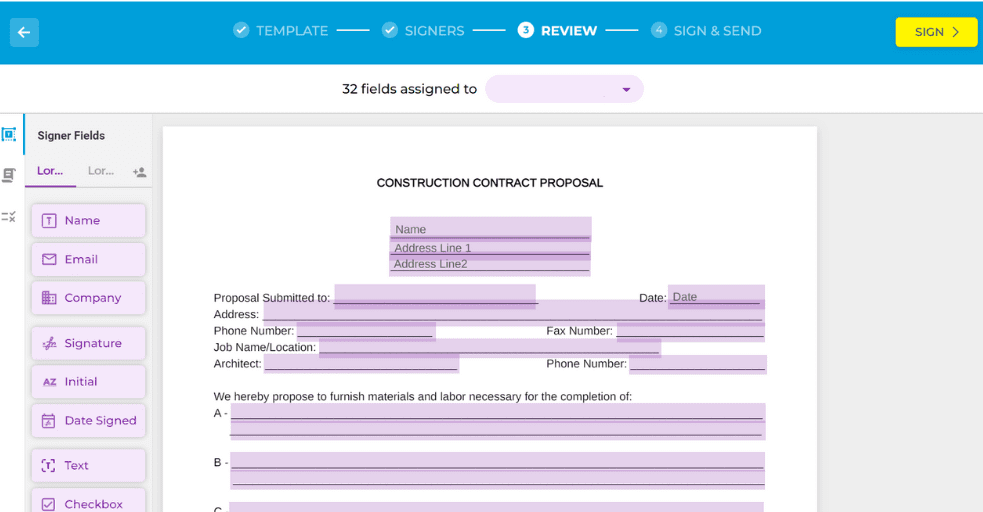 When you click on that button, you can choose to add other people in case you need more people to sign the document.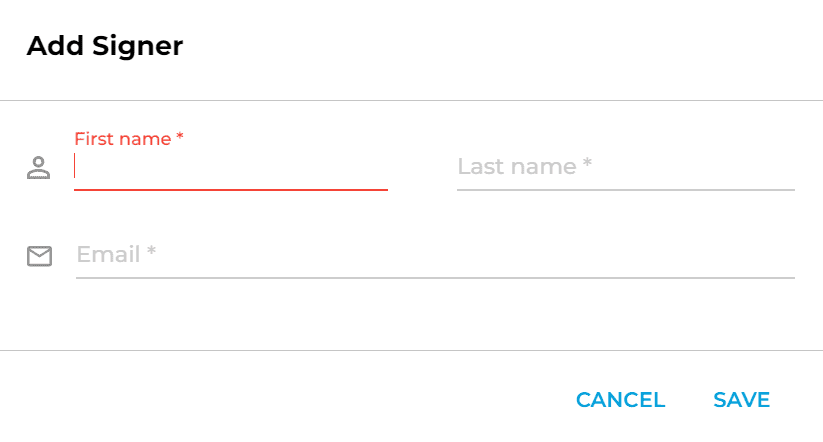 Step 5.

Sign the necessary fields that you need to sign yourself. Once done, just click the yellow button in the upper right corner and that's it. You just have to wait for others to sign the fields on their end.
For other people only to sign
Step 1.

Go to the Fill site and click the

+ Start Now

button.

Step 2.

Choose

Only Others

to have other people sign the document that you need them to sign. Then, you can choose to import the document you have to use or choose from the template gallery.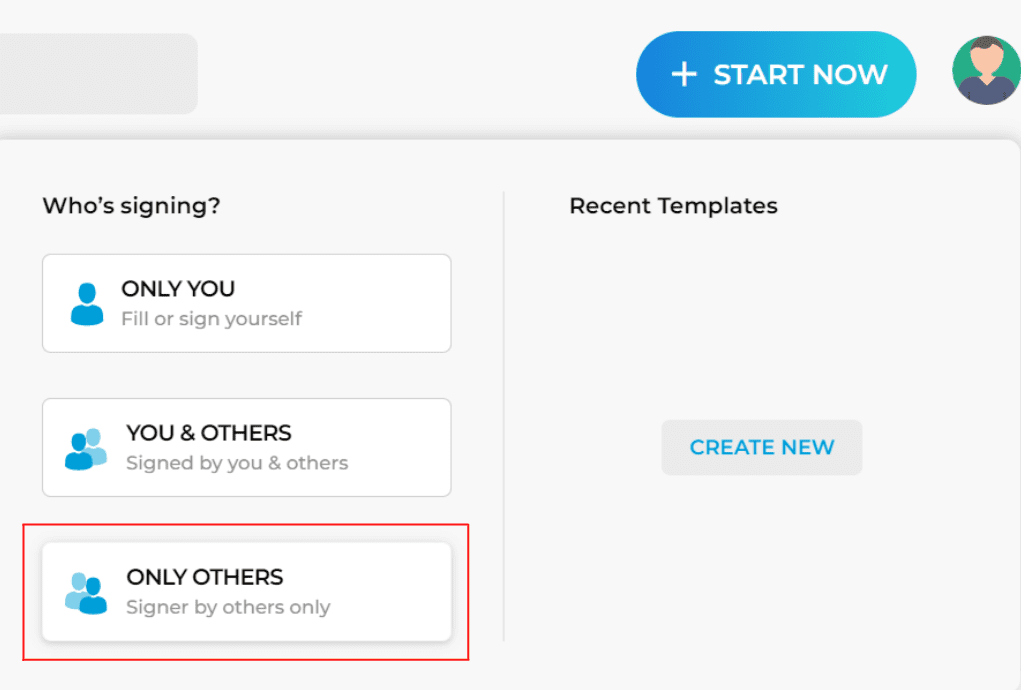 Step 3.

Add the details of the people that you need to sign the document then click

Continue.

Here, you can also choose the due date for signing, edit the message for invitation, and even add a video invite.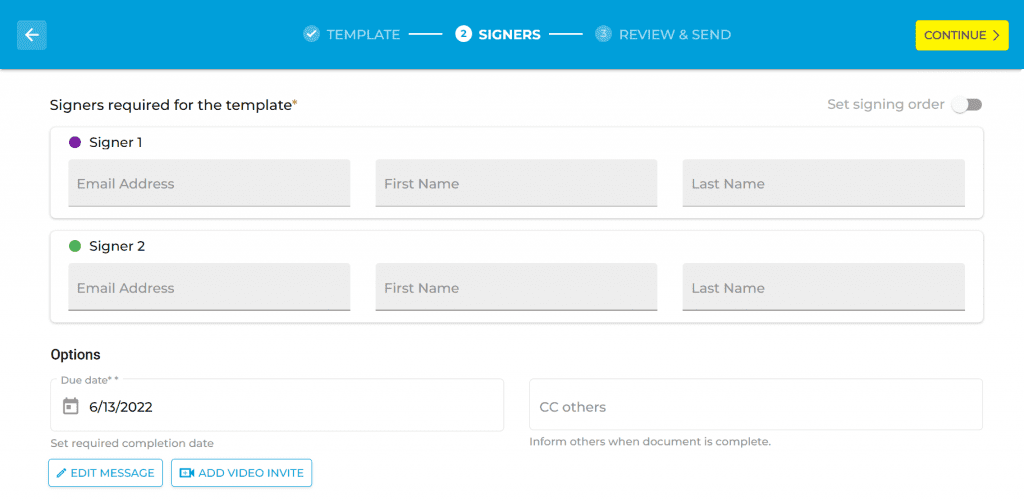 Step 4.

Look through the entire document if you've covered all the fields that needed to be filled out. Then, click send and wait for them to sign.
You can also monitor the progress of the document you sent. This can be seen in your email where you can see whether the document is pending, the other party viewed the document, or the document is signed already.
Why Should I Use an Online PDF Form Creator?
In this digital age, things are certainly fast-paced. So, it is important to have an e-signature ready. It is also important to have one that is easy to use. So your concern is not only how to add fillable fields in PDF. Your concern would also be where to do that.
Here are reasons why you should use a PDF editor software in case you are wondering how to make a fillable pdf form without Acrobat:
Reduced costs.

A PDF form creator like Fill allows you to reduce costs. That is a given since things are done online. However, that doesn't mean that costs are zero. It is just at a minimum.

Faster turnaround time.

Using a PDF form creator allows you to return your documents with signatures already. Apart from this, you can also

request signatures

faster because you can assign the selected fields to fill out. So, you can also receive it just as fast.

Increased productivity and work control.

When you work online, it is very important that you can manage the environment that requires you to think quickly and fulfill things just as quickly. So when you have PDF software ready for you to use, you can get things over with faster and own your time more.

More time to improve output quality for clients.

Having a PDF software that allows you to sign important documents quickly allows you to close deals faster and in turn, earn money much faster as well. So when you get them done fast, you have more time to fulfill your requirements and improve the quality of your deliverables.
What PDF Fillable Form Creator Should I Use?
The software that you use is heavily reliant on your needs. There are also more significant points that you need to consider before choosing which software to use. Here are some of them:
Features.

Some e-signature software like Fill has

multiple templates

ready for you to use. Apart from that, they will notify you of the progress of your document. They will send you an email whether the file is pending, viewed, or completed.

Security.

Signing digital documents are sometimes challenging, most especially because it is very vulnerable to data breaching. When your documents are confidential, such as NDAs, it is important to opt for software that convert pdf to fillable form with

privacy

.

Price.

There are softwares that convert word to fillable pdf free way. However, they often have limited features. Hence, aside from your needs, you should also consider

what comes with getting them

.
Convert PDF to Fillable Form with Fill
Fill is an electronic signature software that helps add a fillable field in a PDF file easily. With the simple procedure of some clicks and a few minutes, users can edit the appearance of the PDF directly. In addition to that, you can also modify/add text and select which fields would be available for affixing signatures in the file.
Interested to streamline your work process? Sign up for your free account today!