Onboarding new employees is a crucial part of any company's success. It sets the tone for their experience and helps ensure they are comfortable and confident in their role. However, traditional onboarding methods are often slow and tedious.
This is where adopting electronic signatures for employee onboarding comes into the equation. Electronic signature tools are a great way to make human resources tasks more manageable.
Wondering as to how you will properly implement digital onboarding for new hires? In this article, we'll provide you with a comprehensive guide to streamline your HR paperwork during this stage.
Table of Contents
Introduction to Employee Onboarding Process
Employee onboarding is an important process that helps new employees become acclimated to their organizational roles and responsibilities.
The onboarding process includes securing paperwork, attending orientations, and other tasks that ensure a smooth transition into their new job. The consensus among HR professionals is that the onboarding process typically lasts three months.
According to a poll by Gallup, 88 percent of new hires said they didn't have a great onboarding experience. Conversely, only 12 percent declared satisfaction with their company onboarding. This hints at how a good (or bad) onboarding process can impact employee retention rates and new hire dissatisfaction.
Electronic signature solutions help your manual onboarding processes become simpler with a paperless approach. To help improve your current setup, let's get into further details to help you make an informed decision.
Common Problems in the Traditional Employee Onboarding Process
This takes us to the next part: the common problems HR managers encounter in the standard onboarding process. Addressing these challenges will enable you to find viable solutions and make the new hire onboarding as smooth sailing as possible.
Some of these onboarding problems include:
1. Too much paperwork
This is arguably the most tiring task for hiring managers in the traditional employee onboarding process. Lots of papers need to be distributed and manually signed. They also need to introduce new hires to a series of internal compliance processes. This is a tedious and slow process in itself.
The same applies to the new hires themselves. Their excitement at being accepted for a job is replaced by feelings of inadequacy due to the mountainous paperwork. This is worsened by the lack of company software to help them have a smooth onboarding experience.
2. Information overload
One of the common problems that new hires face is being fed too much information during their first day. Especially for first-time employees, this could be very overwhelming. It is essential to set a reasonable timeframe for every process that new hires will undergo.
In addition, hiring managers must conduct check-in meetings and encourage new hires to ask questions and demand clarifications. This way, they will not be made to feel left alone and on their own. Or worse, to be abandoned under the pretext of having to practice independence for self-improvement.
3. Lack of automation tools
Not leveraging technological tools to streamline the onboarding process could unnecessarily prolong the onboarding activities.
As mentioned, there is a consensus among HR professionals that onboarding typically lasts about three months. The absence of automation tools to streamline paperwork faster prolongs the agony of both HR managers and new hires.
Advancements in technology have made electronic signatures more reliable, secure, and legally enforceable. They are now a viable option for onboarding and other HR processes. This makes eSigning solutions such as Fill a great choice for streamlining your onboarding process.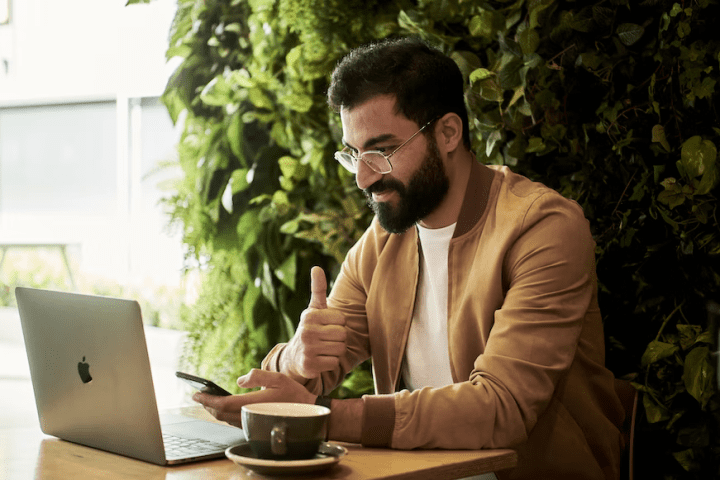 Advantages of Using eSignatures for Employee Onboarding
There are three major aspects that using eSignatures in a paperless onboarding will benefit your organization: speed, convenience, and security.
Speed
Electronic signatures are faster than traditional methods of signing documents. This means you can get new hires up and running faster, which can help reduce onboarding costs.
Convenience
Electronic signatures are available 24/7 from anywhere with internet access. This means you can sign documents at any time of the day or night, from any device. This can help make the process more convenient for employees and managers.
Security
Electronic signatures are more secure than traditional paper-based methods. This means that you are better protected against identity theft, fraud, and other security breaches.
Employee Onboarding Documents That Can Be eSigned
There are a multitude of onboarding documents that can be electronically signed. They are as legally binding as a handwritten signature. Below are just some of the most common onboarding documents that can be eSigned:
Benefits Overview Document
Employee Consent Document
Employee Handbook
Employment I-9 Form
Job Expectations, Responsibilities, and Goals
Non-Compete Agreement
6 Steps in the Paperless Employee Onboarding Process
To get you started, follow the steps we prepared to keep the enthusiasm of your new hires.
Create a Welcome Email. Send a personalized welcome email to the new hire that includes their start date and onboarding instructions.
Create and Assign Online Training Courses. Assign any necessary training courses and quizzes to the new hire prior to their first day.
Create Digital Paperwork. Convert all of the necessary onboarding paperwork into digital formats and send it to the new hire.
Collect Digital Signatures. Once the new hire receives and reviews the digital paperwork, collect their digital signature to complete the documents.
Send Accounts and Access. Send the new hire their account information and access codes so they can get started on their work.
Set Up a Virtual Meeting. Schedule a virtual meeting with the new hire to go over their job responsibilities and answer any questions they may have.
Best Practices for Implementing Electronic Signatures for Employee Onboarding
Here are some best practices for implementing eSignatures in your paperless onboarding process:
Take the time to research and select the best eSignature solution for your company's needs. Consider usability, security, and cost.
Ensure that the solution you choose meets all necessary legal requirements. This is especially important for businesses in regulated industries.
Integrate your eSignature solution with your existing systems, such as your HR software, to make the process as efficient as possible.
Ensure your employees are properly trained to use the eSignature technology.
Allow employees to choose which device they use to complete the onboarding process.
Provide clear instructions and support to help employees complete the onboarding process quickly and without confusion.
Make sure that all data is secure and encrypted.
Regularly review and update your security protocols.
Fill: An Integrated Onboarding Electronic Signatures Solution
When managing the onboarding process for new hires, the last thing you'll need is to be burdened with a lengthy process. Save a ton of time by using our integrated solution, Fill. Fill is an eSignature platform that lets you and new hires sign a mountain of documents in a few clicks.
You also don't have to worry about security. Our team designed Fill to be highly secure, legally binding, and safe against any type of security breach. This ensures that all your documents are safe while fast-tracking the onboarding process for new employees.
Ready to get all your HR processes streamlined with a reliable digital signature solution?
Experience a digital eSignature tool like no other. Sign up for free today.