The manual process of signing papers is doubtless a hassle. This holds true for businesses with over a thousand employees. Or ones that are hiring multiple candidates for multiple vacancies.
That means printing thousands of paper and having them distributed and signed manually for internal compliance. Just the thought of it would probably make you scratch your head in exasperation.
Thankfully, eSigning has gained traction in human resources. Electronic signature for HR processes will eliminate the need for manual signing.
If you're looking for a guide to help streamline your employment management operations, this article is for you.
Table of Contents
Implementing eSignatures in HR-Related Documents
An eSignature is a legally binding way to sign documents electronically. Its use is especially the norm for jobs that are location independent, or for employees working outside of the traditional office. Still, it's just as convenient and hassle-free even for those working in a brick-and-mortar environment.
The human resources (HR) department is often faced with the arduous task of making paperwork for their workforce accomplished efficiently. With the right eSignature provider, the tedious task of various employment processes could be simplified.
Common Problems During the Hiring and Recruitment Process
There's no doubt that HR professionals already know about the convenience of using eSignatures to perform their functions. But there is more to it that is still scarcely addressed.
There are common challenges faced by HR professionals that can be minimized with the efficient use of HR electronic signatures. But first, let's get to discussing these hurdles first below.
Long recruitment process
The process of recruitment does not have to be excruciatingly long and tedious. But it happens with hiring teams that don't have the proper tools to shorten the process without compromising workflow efficiency.
An unnecessarily long hiring process could result in the loss of promising candidates who haven't had a great application experience. To avoid this, an eSignature platform like Fill could help simplify the recruitment process.
Issues involving data privacy and compliance
HR managers carry the weight of ensuring a smooth-sailing hiring process for prospective employees. On top of that, HR specialists must ensure to comply with rules and regulations surrounding employer duties and employee rights.
In the event of a hiring management mishap, employers may face lawsuits, financial losses, and damage to the company's reputation. To prevent this, all of the applicants' personal data sheets must be protected against data theft. This includes their social security numbers, phone numbers, and addresses.
Ensuring great recruitment experience
It's a good indication when candidates with impressive resumés apply to your company. This means they saw something from your business that they couldn't otherwise find in others. While this is flattering, it must be reciprocated with a smooth and efficient flow of the hiring process.
Every HR professional recognizes that the loss of a promising candidate could already be a loss for the company itself. An exceptional candidate may lose interest if the hiring process becomes unnecessarily long and involves beating around the bush. These can be avoided if done in automation through a seamless employment management software.
Examples of eSignature-Integrated HR Documents
The process of document signing can be paperless and would hence bring convenience for HR specialists and new employees alike. Below are examples of employment processes that can be safely integrated with digital signatures:
New Hire Forms
Applicant Placement Forms
Candidate Evaluation Form
New-Employee Details Request Forms
Probation Letters
Manpower Requisition Forms
Authorization Forms for Payroll
Employee Handbook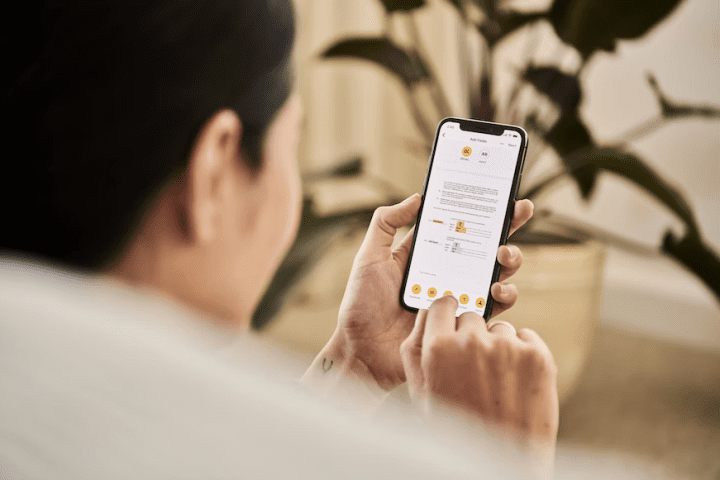 Benefits of Electronic Signature for HR Professionals
With the hurdles of HR teams broken down, let's now touch on the benefits of eSignatures to curb said challenges.
Easier onboarding process for new hires. HR teams can say goodbye to dealing with stacks of paper documents for new hires. With the aid of an advanced eSignature solution, HR teams can say hello to administrative tasks done in automation. Hence, an easier process for new hires and less paperwork for HR managers.
Legally valid digital signatures. One of the main concerns of people doubting the use of eSignatures is legality. Digital signatures are legally binding as stipulated in the E-Sign Act. Therefore, its use as a defense in court hearings is valid and defensible.
Saves time and effort. This benefits both employees and employers. With a paperless signing, both parties are freed from the hassle of manual signatures.
It cuts costs spent on papers, printing, and storage. Implementing eSignatures in HR enables reduced operational expenses. Moreover, a software solution like Fill assures you that documents can be stored for archiving in safe cloud-based storage.
It is completely location independent. Whether employees are working from home or at the office, using an electronic signature solution for HR is handy. This gives HR specialists more time to focus on more important tasks in the hiring process.
How to Choose the Right eSignature Tool for Your HR Process
Not all employment management software solutions are created equal. To help you decide which works best for your company's needs, check these key deciding pointers.
Ease of use
It is a given that eSignature platforms will provide convenience for HR teams. But this can be botched with a poor user interface. The right eSignature software solution is user-friendly, easy to manage, and accessible for those permitted of its practical use.
Flexibility and scalability
The eSignature solution must be scalable and flexible enough to cater to your company's ever-growing needs. This means fulfilling the need to expand your business's digital infrastructure for a more streamlined workflow. Soon, not only your department will need the efficiency of a paperless tool for workforce management.
Hence, it is imperative that your soon-to-be eSignature platform can carry the weight of servicing multiple departments with zero latency.
Robust security
Data protection is always a top priority among businesses irrespective of size. The best eSignature tool will ensure data security to the highest degree. This means maintaining confidentiality by having a feature that allows for data protection through maximum encryption.
Integration with other software solutions
The ideal eSignature provider offers APIs and supported SDKs. This means enabling other software solutions to be integrated with your chosen eSignature platform.
Furthermore, the right tool will allow you to create a centralized system to conveniently utilize different tools. And yet, you won't have to switch from one platform to another in order to do so. This is exactly what Fill offers to its clients.
Compliance
Lastly, an excellent choice for an eSignature tool is fully compliant with state laws and regulations. The right provider complies with all signature types outlined in any eSignature-related pieces of legislation. This includes the guidelines set by the eIDAS Regulation, Uniform Electronic Transactions Act (UETA), and the proverbial E-Sign Act.
Looking for the perfect platform that has all these key features? Well, Fill has it all.
Fill: An Efficient Electronic Signature Solution for HR Processes
Leverage your employment management workflow by implementing eSignatures in HR-related processes. With Fill, you can eSign HR documents easily and much faster while ensuring it is legally binding and valid.
With our eSignature platform, you can create employment-related forms from customizable templates, and request for signatures from employees anytime and anywhere. In addition, Fill allows you to seamlessly manage recruitment, new-hire onboarding, down to offboarding.
Fill also ensures that your HR files are safe against any type of breach attempts. This is made possible by our military-grade 256-bit encryption to fight data theft and ensure optimum data security.
Simplify your HR management processes with Fill. Sign up for free today.