Data privacy is a real concern in the digital age. And information is the most valuable asset that a business can have. Thus, businesses must adopt document security to protect their assets and their clients.
Businesses that still use paper documents risk losing intellectual property. For many reasons, physical documents are easily lost, damaged, or misplaced. Meanwhile, digital documents are prone to obtaining viruses and attracting hackers when sending documents via the internet.
In this article, we will talk about the importance of securing documents and best practices that are applicable for any industry.
Table of Contents
What Is Document Security?
Document security is the act of protecting information from unauthorized access, theft, duplication, and tampering.
You can secure documents through password encryption and multi-factor authentication, just to name a few. These measures ensure data privacy as well as compliance with industry and legal standards for safeguarding sensitive data.
Why Is Document Security Important?
Securing documents is vital, especially when they are stored in the cloud or transmitted online. Nowadays, electronic data has become the target of hacking and other threats. With document protection, businesses can safeguard information from internal and external threats.
Aside from safeguarding from certain threats, it also:
Complies with the law or industry standards
Data privacy, security, and protection are all concerns covered by the standards and laws known as "data use compliance." This generally pertains to customer, employee, and financial information, among many others. Federal laws like HIPAA, GLBA, HITECH, GDPR, and UETA protect industry-wide data privacy.
Protects profit-generating information
Businesses need document security in place, not just for mere compliance. This practice allows businesses to protect intellectual property from competitors. These include product designs, copyrighted content, and proprietary processes. Plus, an effective document management strategy increases long-term sales and profit.
Boosts customer loyalty
When clients see that their data is safe with a business, they continue to entrust them with it. This is why it is essential that businesses in healthcare, legal, finance, and more learn how to secure documents efficiently.
Internal Document Security Threats
Traditional security measures tend to focus on external threats. However, current or former employees may also take advantage of their access to sensitive information. While some may intentionally steal or tamper with documents, other security threats can be caused by neglect, human error, and unclear regulations.
Let's look at internal threats to document security in detail:
1. Unauthorized disclosure of data
Unauthorized disclosure is more common than you might think. Human error and carelessness are seen as two of the most habitual causes of the problem. But it may occur in any given situation, such as through lost or stolen computers, USB drives, or computer hacking.
Moreover, dissemination of access to data or simply posting sensitive information online is also a factor in the disclosure of data. This may happen in any given situation, such as clicking the "Reply All" button on your email without even realizing it.
2. Shadow IT
The term "shadow IT" refers to the usage of unauthorized third-party apps, software, or internet providers in the workplace. This software intentionally abuses and steals information through the apps without you knowing.
This internal threat has become the go-to tactic for infiltrating networks and spreading malware. Employees are fooled by hackers into "phishing," disclosing their credentials, opening malicious sites, or downloading malware.
These are challenging for the IT department to track down. Some employees regularly use well-known apps for tasks since they are easier to use than company-approved options.
3. Unauthorized use of company devices
Employees sometimes take their office laptops and devices outside of the workplace. Devices leave the protection of company networks when working from home, seeing clients, or attending company events. Thus, this makes them more susceptible to tampering and physical theft.
Thus, it is best to keep the devices within your sight. By being more mindful, you eliminate the risk of losing not just the gadget but also the stored data.
4. Bring Your Own Device or BYOD
"Bring Your Own Device" or BYOD, is a budding trend in many companies. This new trend in the work environment allows employees to replace their work computers with their own personal devices.
But as more employees use their personal devices for work, companies are forced to share security information with their employees. This has easily become one of the most common types of insider threats. Your company's data will be easier to access even without the company's security protection.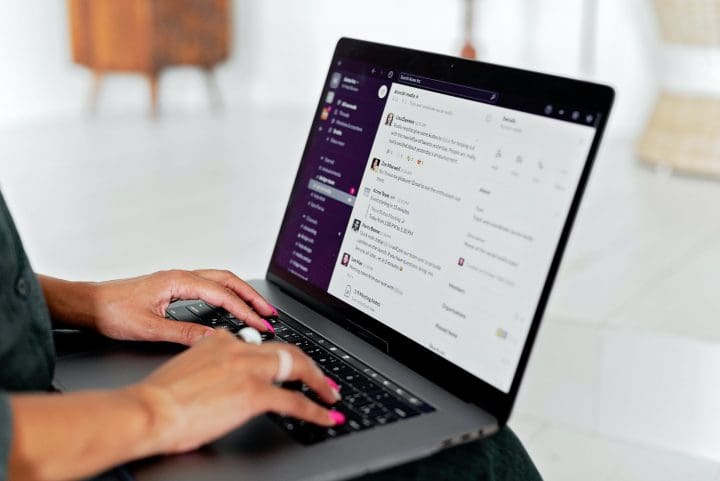 External Document Security Threats
An external threat is a danger that comes from someone outside of an organization. This includes malicious files, hacking, sabotage, or social engineering to risk the data in the system.
Listed are some external document security threats:
Cybersecurity risk
Malware is just some of the viruses and methods that hackers use externally to gain access to your company's data. It is a malicious program that is purposefully designed to harm a software or a network.
The most common types of malware used by hackers include:
viruses
worms
trojans
ransomware
bots or botnets
adware
spyware
rootkits
fileless malware
malvertising
Hackers obtain unauthorized access to a system and the data on the computer through the listed malware. Website ads, illegal downloads, and even free Wi-Fi are usually the bearers of this malware.
Sabotage
Sabotage refers to actions taken to intentionally disrupt services, often by using:
disrupting service attacks
spreading malware
destroying computer hardware physically
Sabotage is explicitly malicious, with the objective of doing harm. In contrast, hacking's intent may be more about obtaining information or causing a nuisance.
Types of Document Security Available Today
It is impossible to completely seal off your company's document security from both internal and external threats. Here are some types of document protection to protect your company:
1. Documents encryption
Document encryption is crucial to ensure that only authorized personnel are given access into a file. Most businesses enable the encryption of physical and digital files so that they are exclusively accessible within their network.
One of the most common options for adding high-grade encryption to certain documents can be done in Microsoft Word, Excel, and PowerPoint. This encryption is controlled by a single password, which only you or authorized persons can view or edit the file.
A secure way of encrypting is through 256-bit SSL encryption. This encrypts and decrypts the data sent between the server and the client using a 256-bit key. This encryption approach safeguards the document in a more secure manner.
2. Watermarking
A watermark can be compared to a stamp that has been affixed to a document in the form of either text or an image. When applied successfully, it will stop employees from divulging classified information while also helping to track down the leak's source.
3. Access control
Managing the access control of your documents is a wise move. By enabling access control, your document will be restricted from being viewed, altered, etc. by users outside of a specific group.
The safety systems in our doors, key locks, biometrics, motion detectors, and so forth — are all forms of access control.
4. Document audit trail
Another type of document security is the document audit trail, which preserves a detailed history of all actions taken on a document. This details who accessed the document, when it was accessed, what changes were made, and more.
This is crucial as it helps validate the transactions on documents. It brings transparency to the accessibility of the documents you are sending. One integrated platform that allows you to see real-time audit trails and logs is Fill.
5. Record retention policy
Record retention refers to the procedures used by companies for recording purposes. It is usually used to maintain important data for a predetermined period for organizational, financial, and administrative purposes.
Most retention policies are quite outdated. But it is still good practice to have a policy ensuring that records are kept for as long as needed.
Below is an example of a retention schedule that could be covered in a retention policy:
Retain every daily backup for 7 days.
Retain every weekly backup for 4 weeks.
Retain every monthly backup for 12 months.
Retain every annual backup for 7 years.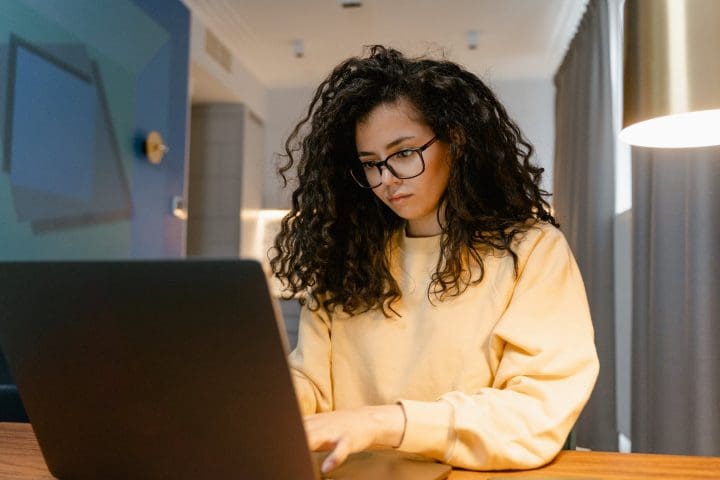 Best Practices for Document Protection
When trying to protect your documents, it is important to consider both the safety of printed and digital copies.
1. Digitize documents
Paper records are more vulnerable to security threats than digital ones. A physical copy of a file could be misplaced by a team member or taken outside the facility.
This is why paper copies should be digitally scanned, and the digital versions should then be secured as much as possible. After digitizing, make sure to shred the paper files.
2. Password protect files
It's a great practice to password protect the most sensitive documents. A person who borrows a company device could easily access sensitive data if they weren't password protected. Or even worse, someone could harm these documents if employees do not use strong passwords.
3. Set up two-factor authentication
A two-factor authentication (2FA) is a document protection feature that has an added level of safety by requiring a code. This code is generated by the software and then sent via text message or email after entering the credentials.
Hacking is less likely to happen on a device with 2FA. Even if hackers have login information, they cannot easily access an account without the code.
4. Use strong passwords
One of the more obvious approaches to protect a document is by using a strong password. That is why it's critical that everyone in the organization follows the same set of password-creation guidelines. The following are some pointers for creating secure passwords:
Never use a password that has anything to do with your personal life or preferences. Examples include your name, birthdate, the name of a family member, etc.
Avoid using common words and phrases.
Combine uppercase and lowercase characters.
Use several digits and special characters.
Use a minimum of eight characters, although 10 to 20 are preferable.
Change your passwords regularly.
5. Avoid emailing documents
One of the difficult issues to address with an employee is explaining to them how to properly share content. Businesses can adopt a few alternative methods that don't involve sending files to communicate with clients or coworkers. Some of the ways that do not risk data leakage are:
Cloud storage. Sharing links to documents saved in the cloud is a feature offered by several cloud storage services. The owner of the document can allow users to view and comment without duplicating or altering the original copy.
Online fax. Online faxing offers an easy and safe way to send and receive documents and faxes without risking sensitive information. With online faxing apps such as iFax, you can rest assured that your information is safe.
Digital signatures. If you need to send a document that requires an electronic signature, it's best to use an eSignature app like Fill. You can use it to create verified electronic signatures. It is also designed to protect sensitive documents and encrypt data. You can also use it to
Protect Your Documents With Fill
Integrating a document security solution into your business means streamlining your data protection. From filling up invoices to managing the payment process, Fill is the best platform for you.
Thanks to 256-bit encryption, you can rest assured that your data is in the right hands. The platform also has added security features like identity verification and two-factor authentication.
With Fill, you can:
Share access to your documents without worrying about security breaches or information leakage.
Prevent any efforts to obtain illegal entry into your system through Fill's military-grade encryption.
Share data with others via Fill's cloud storage feature.
Authorize selected people to access your documents.
Protect your documents by using our eSign feature.
Ensure compliance with HIPAA, GLBA, and GDPR.
Get started with Fill. It's available for free on iOS and Android.