Contract management is essential for businesses of all sizes. With it, you can organize your files and avoid legal issues that can impact your business. When implemented properly, contract management can help reduce your expenses and allow you to enjoy bigger profits. You also ensure that your team spends less time on administrative tasks and more time on essential projects.
This article provides an overview of the contract management process and ways to improve your current setup.
Table of Contents
What Is the Contract Management Process?
The contract management process involves storing, signing, managing, and tracking contracts on an on-premise or centralized cloud-based platform. It allows you to efficiently work on contracts while avoiding tedious and time-consuming manual processes.
By keeping track of all contracts and deadlines, businesses can reduce legal risks, cut costs, and accelerate workflows.
Why Is Contract Management Important?
It's simple. Contract management offers plenty of benefits:
Saves time and money
Having a contract management process reduces the time and money spent on this administrative task. This way, you can avoid unnecessary delays and errors that could cut your profits.
On top of that, your business will be able to expedite orders. The faster orders are processed, the fewer the risks of disputes over invoices and penalties for noncompliance.
Optimizes business compliance
As a business, it's vital to have a record of your contractual activities. A contract management system ensures this by collating every contractual activity. This allows you to audit and assess contracts to verify their accuracy and performance.
Through these reports, businesses can take note of the legal or regulatory compliance standards of their suppliers. You have tangible proof that you fulfilled legal obligations and the terms of the contract.
Simplifies contract tracking
With a centralized contract management system, it's easier to track the lifetime of a contract. You'll see all the revisions a single contract has gone through, including all the departments involved in its making.
This level of access grants you better opportunity for growth since you have access to important data. Just make sure that only authorized team members can view contracts.
Supports workflow automation
Contract management provides a structure for an otherwise complicated process, from planning to amendments. You can skip the manual work and automate contracts faster with your team. Authorized users can collaborate on a single contract while managing multiple contracts at once.
When they spend less time on these administrative tasks, they can focus on more things that really matter. A seamless and smooth workflow is always a positive indicator of a thriving business.
What Happens Without Contract Management?
Lawsuits, financial penalties, and a poor reputation are just some of the possible consequences of not having proper contract management. When this happens, your business may have to resort to a range of solutions. This includes legal, business, and IT consultations to implement preventive measures.
However, a less expensive solution, such as a contract management process, can be implemented and utilized before such problems come up.

The Contract Lifecycle Management Process
Before you can develop a contract lifecycle management process, you first need to understand how it works. It can be simplified into two phases.
Phase 1
Experts agree that this phase is the core of the contract lifecycle management process.
1. Planning and preparation of the contract
This stage includes a lot of research and preparation. It also sets expectations, goals, and objectives for the engagement.
In this stage, project managers would solicit the following:
Relevant and material information of the parties involved
Standards and expected outcomes of all parties, including compliance, duties, pricing, performance, and applicable terms
Covered risks, warranties, and methods used to minimize or eliminate them
2. Drafting and legal consultation
Legal consultation is essential in the contracting process. You may consult in-house resources or consultants while drafting a contract. Legal professionals can verify that every agreement complies with local and international laws. In addition, pre-approved contract templates made by legal experts will expedite contract creation.
3. Negotiation and bargaining of the contract
This stage is also known as redlining, a holdover term from when desired changes were added to a contract using red ink. This striking color allows readers to quickly compare, modify, and collaborate, on a contract.
Good contract management makes it possible to gain opportunities by ensuring everyone involved can collaborate in a shared space. The use of contract management software makes it possible to work on the same document in real time. Both parties can identify mistakes and prevent misunderstandings, thus reducing the time spent on negotiation.
4. Contract approval and execution
Contracts go through a final review to ensure they're legally compliant and consistent with the goals of both parties. Once everyone agrees on the document's terms and interpretation, the contracting parties will indicate their approval by signing the contract.
Signatures put a finalized contract into effect. All parties will receive a signed copy of the contract for their records.
5. Amendments and revisions
Unexpected events can make it necessary to modify contracts. For example, political upheavals, natural calamities, or pandemics can disrupt supply chains and prevent a manufacturer from fulfilling their obligations.
A contract management solution makes it easier to provide feedback and request modifications as needed. It's also a secure way to keep everyone in the loop.
Phase 2
Although not part of the core cycle, this phase is still essential. The following helps ensure you comply with the contract's terms and conditions.
1. Audits
Since contracts are sometimes living documents, they require frequent reviews to ensure they're on track. Therefore, it's vital to regularly audit all contracts.
The audit team must monitor all contracts, including deliverables, renewals, and amendments. This can help prevent risks and strengthen relationships with the other stakeholders involved in the agreement.
2. Due diligence
Every contract or agreement is an obligation. Each party needs to understand, verify, and fulfill these obligations in a reasonable manner. By performing due diligence, you can avoid breaches of contract. It also mitigates the damage caused by factors beyond the scope of the agreement.
3. Continuing contract management
It should also be ensured that ongoing contract performance data is recorded, analyzed, and tracked to reveal hidden opportunities by seeking new agreements with the best suppliers.
Also, this is to innovate or expand the said opportunities through strategic and beneficial partnerships. This also further refines or streamlines the contract creation, negotiation, and management processes.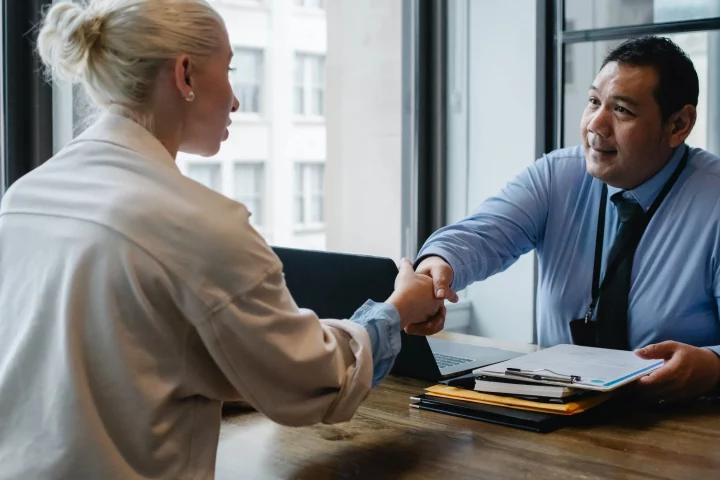 How to Improve Your Contract Lifecycle Management
1. Delegation and collaboration
The process of contract management is more effective when the right people handle key tasks. Roles should be clearly defined and distributed fairly among team members. Your team should know what to do with each contract, both individually and as a team. As such, collaboration is also a must when managing contracts.
2. Automation
Once you've set up a system of collaboration and delegation, it's best to automate the workflow. Automation enables employees to handle contracts and essential documents without the hassle of manual encoding or filing.
Moreover, automation mitigates errors that can gravely impact your record keeping later To this end, you will need the best contract management software available.
3. Use digital tools
While all seems fair in contract management, there are still considerations to keep in mind. For instance, your software must work with popular file formats like PDF and DOCX. Otherwise, you won't be able to view or revise contracts.
The answer is to use digital tools like Fill. With it, you can create and collect valid signatures for contracts. It's also easy to send eSignature requests online with custom branding. This top-tier app can integrate with most document-sharing platforms like Slack, Google Drive, Dropbox, etc.
Enhance Contract Management With Fill
Then what should you look for in a contract management software to fully automate your workflow? It must have the following:
So far, Fill is a standout as it has all these functions and more. Fill is your best bet if you want the best quality for your money.
See it for yourself. Sign up with Fill for free.