Creating a contract is not an overnight process. All parties must show patience, precision, and negotiation skills while proposals are exchanged back and forth until a deal is reached. After the contract has been signed, the terms and conditions of the contract must be followed. Here is where contract compliance enters the picture.
You can say goodbye to the possibility of renewal if you are not properly managing your contracts with compliance in mind.
This article will teach you more about contract compliance management and enforcing contract compliance in your systems.
Table of Contents
What Is Contract Compliance?
Contract compliance is a contract management technique that emphasizes following rules and fulfilling contractual obligations. Basically, it's a strategy that ensures everyone honors and abides by the contract as they legally should.
Business-wise, contract compliance guarantees that your company abides by both internal and external (government) laws. Every contract has a main objective that the business wishes to accomplish, and by complying, the business achieves these objectives lawfully.
The Benefits of Contract Compliance
Contract compliance is ideal for a number of logical reasons, in addition to safeguarding each party to the agreement. Some of its other benefits include:
Eliminating business and financial risks. Your company could incur significant financial losses if you violate the terms of a contract. Enforcing contract compliance prevents you from unnecessary penalties or even disputes.
Helps in maintaining connections with clients and partners. Your customers and partners trust that any company they do business with will abide by the guidelines outlined in their contracts. Poor contract management procedures will leave a bad impression on your company's reputation.
Promoting productivity and profitability. By ensuring that your contracts are compliant, you keep your doors open to better workflow and higher income. Any delays brought on by compliance concerns could have a serious adverse effect on your company.
Best Practices for Contract Compliance Management
Mere compliance is a no-no. You must be aware of the objectives you are achieving and the direction that contract compliance is taking. Follow these best contract compliance methods to achieve this.
Make a database of contracts
Your company will engage in many different contracts. You will need contracts for hiring staff, renewing partnerships with clients, and working with certain enterprises.
Maintaining a repository of contract examples that addresses all potential business processes is essential for efficient contract compliance. This offers more than just the ability to search and read contracts.
Set objectives and metrics
An approach to enhancing your contract compliance management is to track the metrics actively. It is also important to establish objectives for each phase of the contract lifecycle.
Below are some metrics to follow to boost compliance:
Cost per transaction
Deviations
First to final draft
Legal obligations
Quantity of contracts processed
Readability
Response time
Turnaround time
Consider the contract's overall goal before choosing certain metrics that will allow you to achieve it.
Establish clear roles
Contract compliance necessitates a collective effort. Everyone has a responsibility to comply. But to do that, each individual must be aware of what their specific obligations are.
Clearly state who is responsible for what, by when it must be completed, and with whom they should coordinate. Your business is at risk of noncompliance if expectations are uncertain, roles are confusing, or communication is weak.
Organize regular auditing
An audit of your tasks will be the foundation for your contract management system. Internal audits will be necessary to ensure optimal contract compliance and that no requirements have been ignored.
Set a regular schedule for contract audits. This is an excellent tactic for finding non-compliance causes before the damage occurs. Non-compliance control can save you valuable time, money, and effort.
Make adjustments accordingly
Contract compliance ultimately boils down to following any additional rules or guidelines that might come along with the business' environment. Businesses expand, new products are introduced to the catalog, and industry norms are updated. Your company may need to establish new contracts or modify existing ones.
Always check for shifting industry standards and make necessary adjustments to your contract management program to comply with them.
Employ tools
Ensuring contract compliance gets challenging when you're dealing with a handful of them. That is why using tools and not depending on paper documents is a significant component of contract management.
Choose the best technologies to streamline and automate your processes so you can reduce human error. A contract management software is your best bet, as it will let you create, track, and monitor contracts efficiently.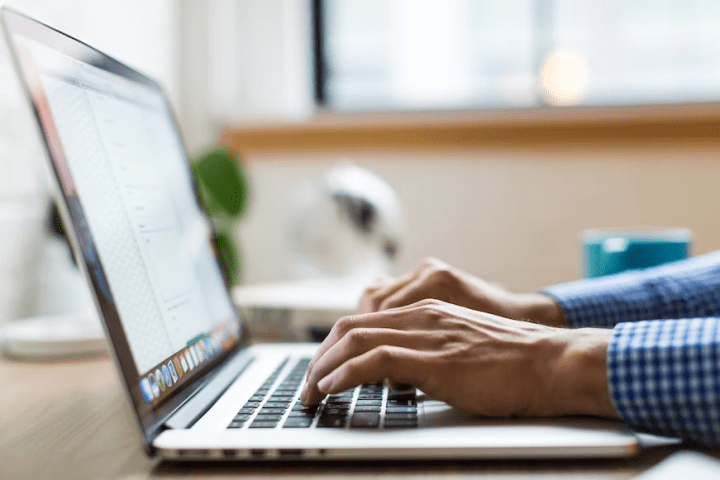 The Role of Technology in Enforcing Contract Compliance
Utilizing contract management software is one great way to assure that a contract is compliant. These tools have a significant role in the contract compliance process.
Upholds accountability
By employing contract management software, you may optimize the process and assure accountability throughout the workflow. The concerned parties cannot remove or alter the contract without consulting the contract managers. A software audit trail log can detect any changes made in the document. Thus, safeguarding the contract from risk.
Quicker approval period
Many software programs allow you to outline contracts from a catalog of templates and clauses that have already been accepted. You can write, send, and sign more contracts in far less time when you integrate a flexible automated workflow with a quick review process.
Better document management
With the help of document management solutions, all of your documents are kept in one location, making it simple for your staff to locate what they need. The software allows for the uploading of paper records, mobile and desktop contract management, and complete automation of repetitive operations.
Enhanced document accessibility
You'll be able to keep updated on the most recent compliance regulations and instantly spot potential improvements to contracts. Even who can view or approve the contract can be specified through such software.
Increased completion rates
A software can boost your capacity to collect eSignatures in a few clicks. You can skip waiting for documents to arrive at your desk and putting your data in jeopardy over email.
One electronic signature software that boasts these features is Fill. With Fill, your contracts are 100% compliant and protected.
Streamline Contract Compliance With Fill
Contract compliance shields individuals and companies from legal cases, dissatisfied clients, and poorly written self-serve contracts.
But when a contract management tool like Fill is introduced to the process, everything is simplified. You can easily craft your own contract, adopt contract templates, sign them, and send them to involved parties.
Aside from this, Fill is compliant with HIPAA and GLBA. Fill is an integrated platform that promises secure document management through its 256-bit encryption and signer ID verification features.
Fill is your partner in managing contracts efficiently and safely. Sign up for free today.