Create digital signature online with Fill in a few easy steps. Fill is one of the world's leading online signature service providers that has been catering to millions of satisfied customers worldwide. We have been providing electronic signature solutions with an easy to use interface along with a lot of additional features to facilitate easy management of paperwork and documents.
Fill provides an easy way to verify documents quickly while following every regulation suggested by international laws of online signing. Every agreement or contract signed through Fill eSignatures is legally binding and admissible in the court of law.
How to create digital signature
In order to create digital signatures with fill, you will have to follow a few simple steps after which you can add your digital signature to any document or PDF with just a click of a button.
Things required to create digital signature with fill
You will need only two things to create digital signature with Fill:
An electronic device with access to the internet such as a smartphone, tab, laptop or desktop.
A subscription to Fill digital signature app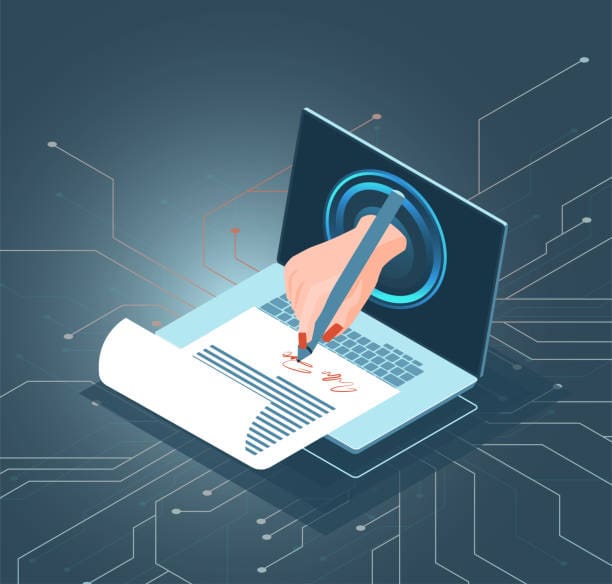 How to create digital signature
After subscribing to Fill digital signature services, you need to simply log in to your created account and then proceed to follow the below steps to create digital signature.
Step 1: Log in to your account using your credentials
Step 2: Choose create digital signature option and follow the guided steps required to create a digital signature.
Fill allows you to create digital signature using any of these 4 methods:
Draw your on a touch screen.
This is applicable for devices that come with a touch screen where you can use your finger to create a sign.
Use your mouse to draw a signature
This option can be used by people accessing their account through a computer or a laptop. They can use their mouse to draw and create a signature.
Upload image
This can be done through phone or computer. You need to upload a picture of your handwritten signature. The image will then can be easily applied to the signature field of a document.
Type your signature
This can be done with a smartphone or a computer. This process requires you to simply type your name or initials. Fill will suggest a few font options from which you can choose the one that resembles your handwritten signature the most.
How to add signature in a document using Fill
You can add your signature to any document using three simple steps:
Step 1: After you create digital signature, login to your Fill account where you have created your digital signature to sign documents.
Step 2 : Upload the document that you need to sign online. If you have already uploaded all the files then you can move on to search for the one you need to sign from Fill's cloud.
Step 3: Open the document and make sure that everything on it is put correctly. If you are satisfied with the specifics in the document or the agreement, you can proceed to sign the document with the click of a button. Simply choose the add signature option and add your digital signature to the desired position on the document and then proceed to apply it.
Invite signers to your document
Fill allows you to invite signers to allow them to access and sign on the documents. You can add signature fields where assigned signers can put their online signatures and execute deals in a secured manner.
Signing is easier than ever
Signing makes up a huge chunk of office responsibilities in an organization. Fill makes it possible for signers to access important documents remotely and sign them from any place and at any time they want. Using fill for all your signatures makes your job a lot easier.
There is no need to delay important deals waiting for a meeting to take place. Everything can be done remotely from any place and at any time.
Paperwork is far more easy to handle when using Fill.
Paperwork is a bothersome chore for every employee. Arranging and processing a huge pile of papers is not how they like to spend their time.
Fill makes it easy to handle paperwork in an efficient manner and greatly reduces the workload of employees in every organization. Fill makes it possible to handle business only through soft copies of documents making the pile of papers on top of your desk disappear for good. Locate and access files easily and get your work done in a neat paperless fashion.
Digital encryption
Digital encryption allows only authorized personnel to access documents and sign them making sure you are conducting business in a confidential manner.
Fill is convenient and safe at the same time. We use digital encryption to make sure that the files you sign and send through us are safe from malicious hands.
Curb costs
A lot of costs are incurred in accumulating paperwork, storing them and not to mention the man-hours squandered locating files among a huge pile of paperwork. Using Fill's digital signatures allow you to cut a lot of costs that are usually incurred when digital signing is not a part of your work process.. You can get rid of all of them with Fill digital signatures at your disposal helps you to take care of work without tapping into your valuable financial resources.
A faster way to handle work
Using Fill makes you approximately 80% faster when it comes to closing deals. Using digital signatures takes out a lot of steps from the usual signing process such as printing documents, commuting and setting up meetings with signers. Get the documents signed at a moment's notice and get the workflow going.